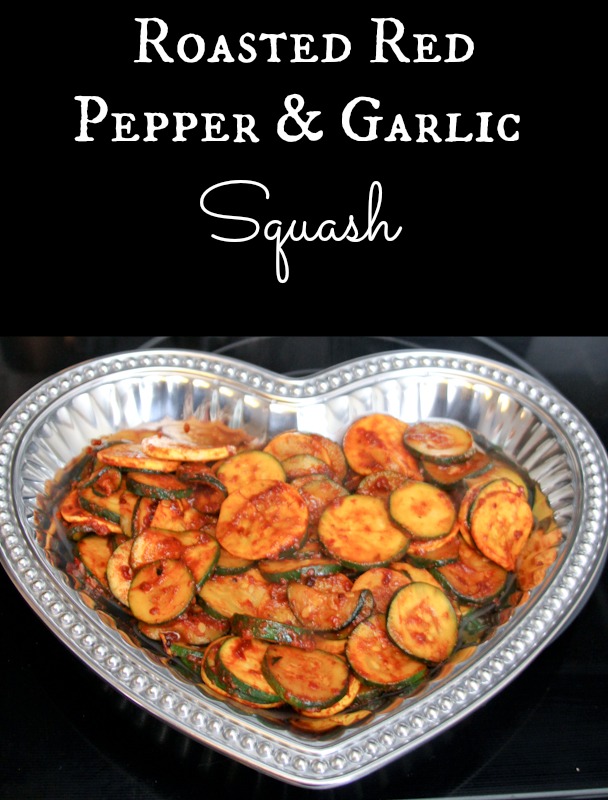 I found this Baloian Farms squash kit at my local grocer and decided to give it a try. It came complete with zucchini, summer squash and a roasted red pepper & garlic seasoning. I would normally just season my veggies at home, but I wondered how this would taste and how easy it would be for the non-cooks out there that are looking for an easier way to make healthy choices.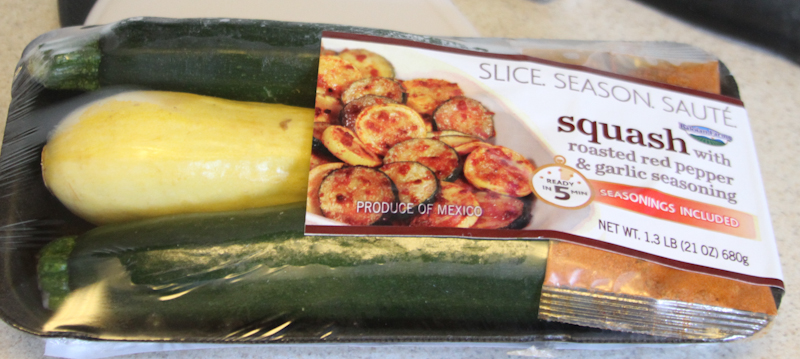 The squash with roasted red pepper & garlic seasoning kit comes with two zucchini, one summer squash and one packet of roasted red pepper & garlic seasoning. In 5 minutes you can have a deliciously seasoned vegetable side dish to compliment your meal.  Even though the photo doesn't look all that spectacular the taste was quite good and we really enjoyed it. You can cook longer that 5 minutes if you'd like to crisp up the squash a bit.
Roasted Red Pepper & Garlic Squash
Roasted red pepper and garlic squash is easy to make in four easy steps and is done in just 5 minutes. It doesn't get any easier than this when you need a tasty side dish for dinner or a entree for lunch.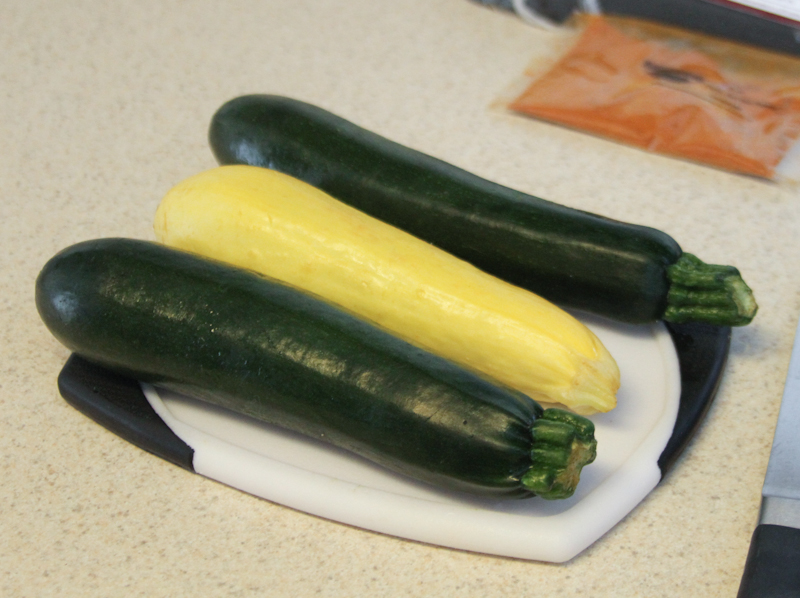 1. Wash squash thoroughly before preparing.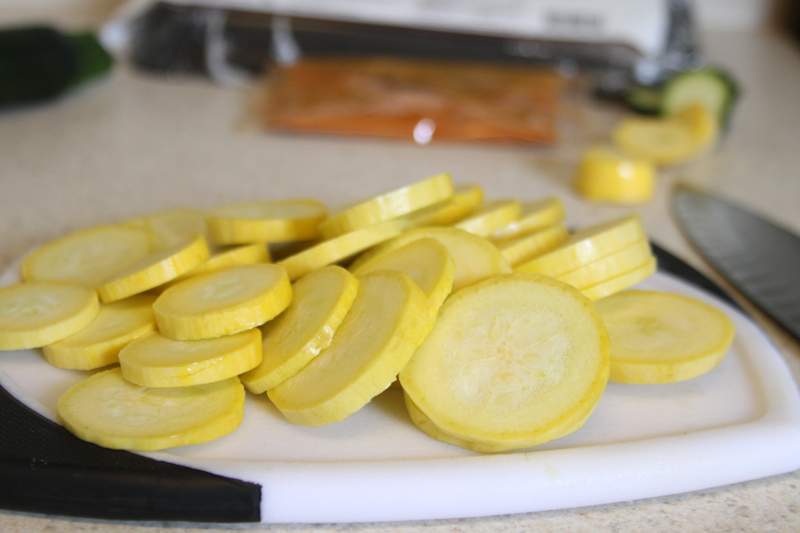 2. Slice squash in 1/4″ slices.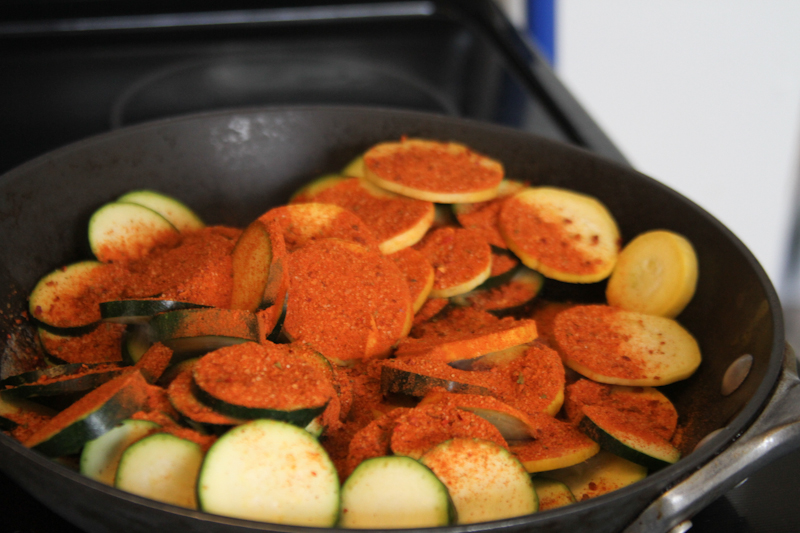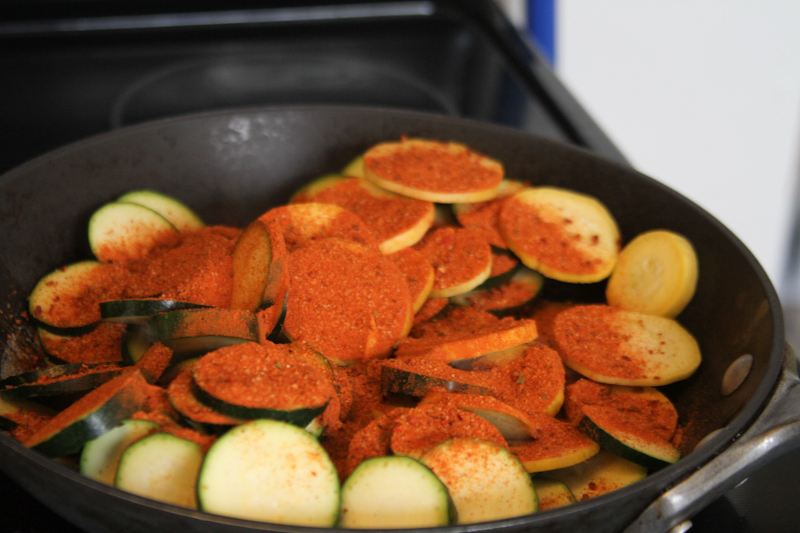 3. Heat 1 tablespoon of olive oil in a skillet, add squash slices and seasoning packet.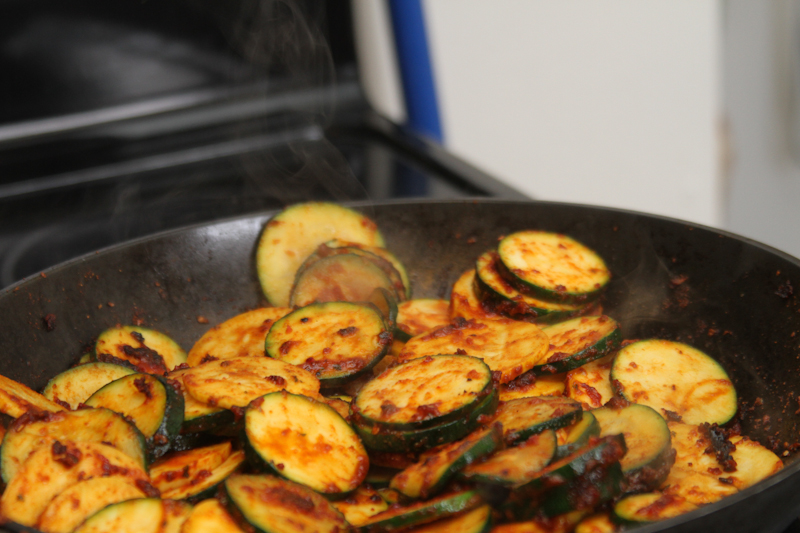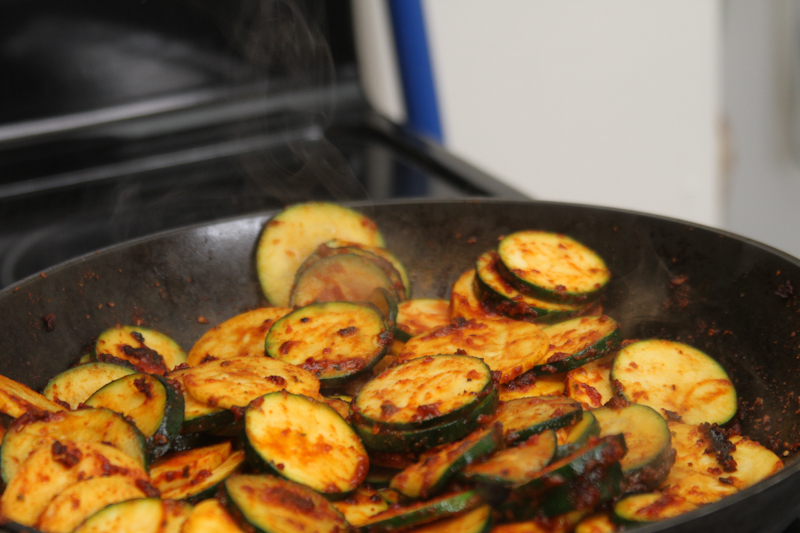 4. Mix and saute for 5 minutes while stirring frequently.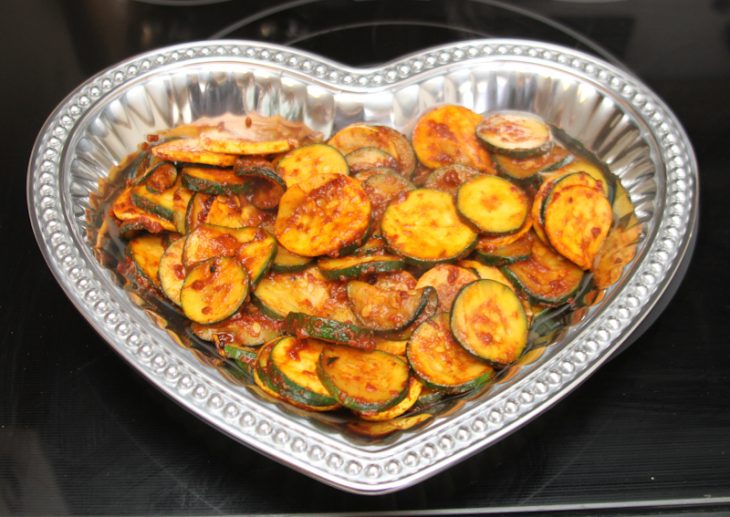 That's it. Easy to make with little to no fuss.
Have you found any veggie kits are your store that you have tried? Leave me a comment and let me know. I'm always looking for delicious choices that are easy to make!