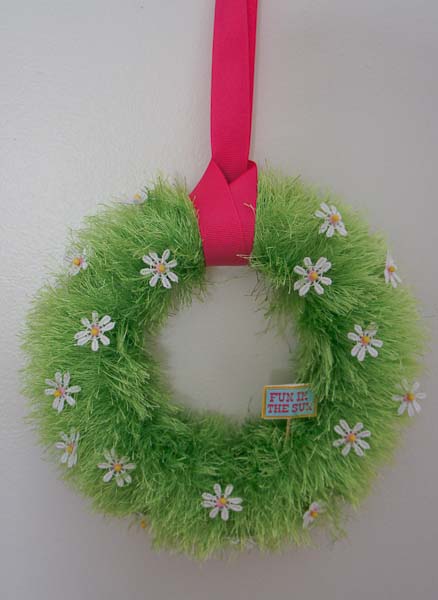 I spotted this wreath on pinterest and knew I would have to try making one for myself. I made this on an 8″ ring and I absolutely LOVE how it looks, but you could make it on a larger ring and it will still look great. This wreath makes me think of warm weather, sunny skies and beautiful green grass. Hopefully it will bring some warm weather to northern Michigan because it has been cold here for far too long.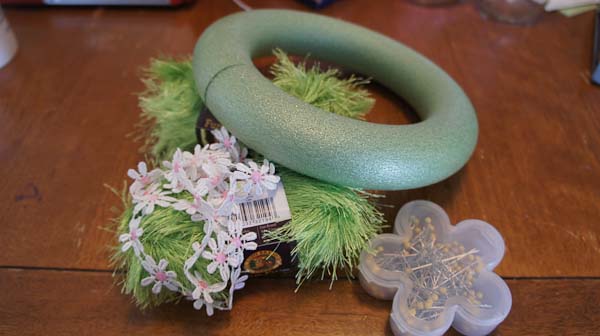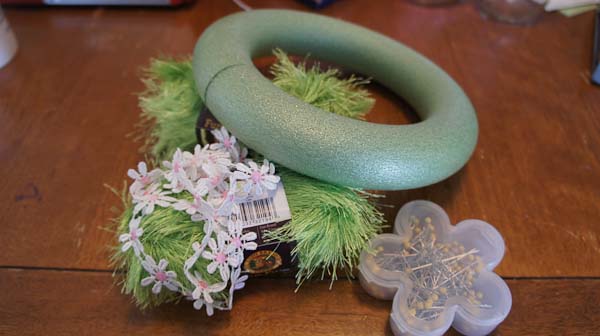 Here's what you'll need to create this wreath:
1-8″ foam wreath
1 skein Lions Brand Yarn Fun Fur in Lime Green
1 yard Wrights Pink Daisy trim
1 1/2″ long quilting pins
Ribbon for hanging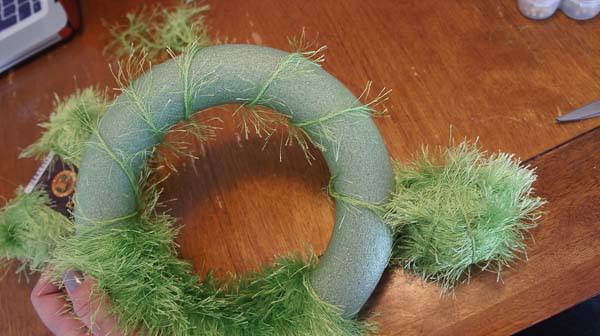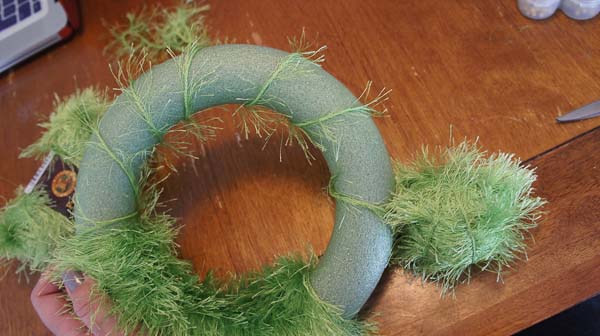 You'll want to wrap the yarn into a ball. You will be so happy you took the time to do this step when you start wrapping the wreath. I didn't start this way and it wasn't too long before I had a huge mess on my hands. I ended up cutting the yarn, wrapping the remaining yarn into a ball and continuing on.
Wrap the yard around the wreath until completely covered. I would wrap the yarn around the wreath numerous times, scrunch it all together and repeat until the wreath form was covered. This takes a bit of time, but it's so stinking cute when you're done that it's worth the time and effort.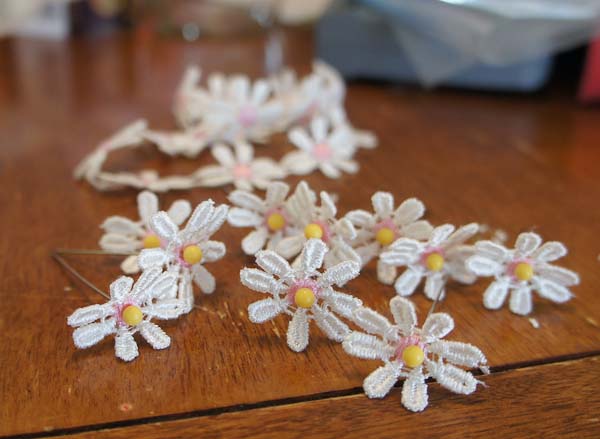 Cut the daisy flower trim into individual flowers and insert a pin through the center of each. Then plant your daisies all over your spring wreath. When you have enough flowers blooming on your wreath add a fun summer pick. I used a "fun in the sun" pick, but there are so many choice it can be whatever you'd like. Use a pretty piece of ribbon to create a hanger and ta-da your wreath is done.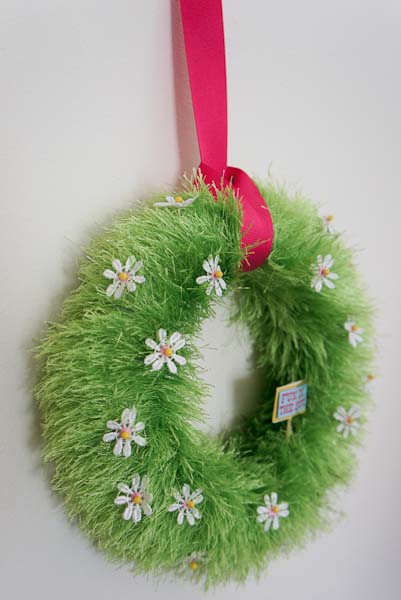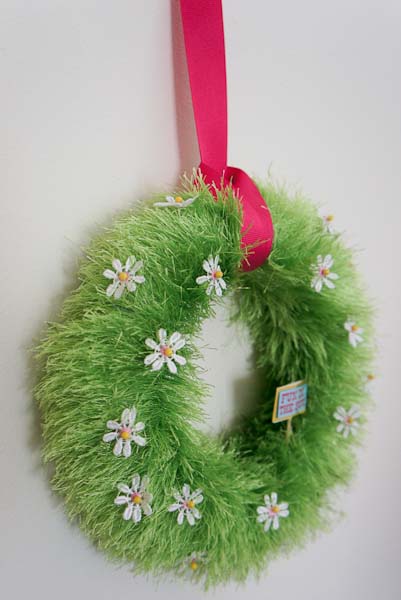 This took about an hour to complete and would make a great gift for Mother's Day.
Buy everything you need to make this wreath with MystiKit. Just click the button below.