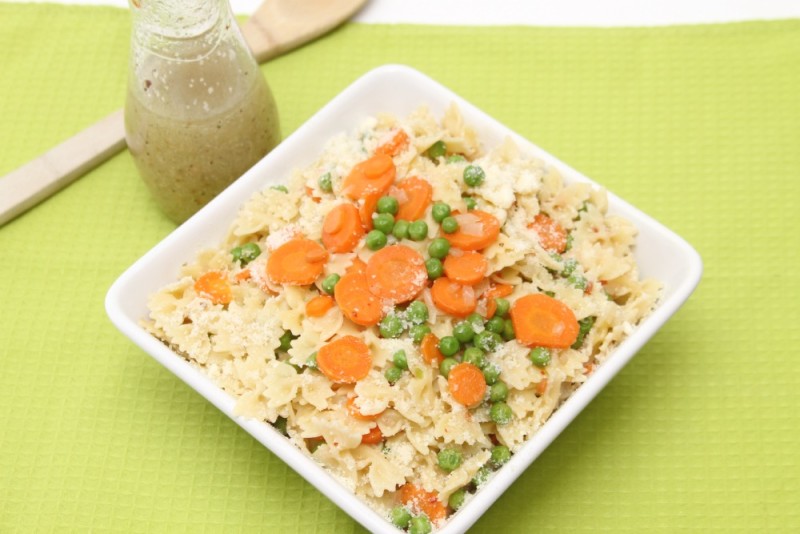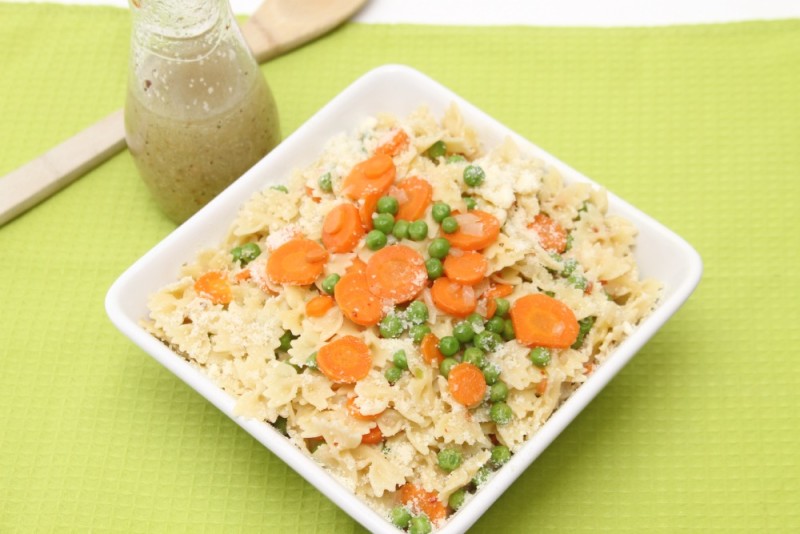 Pasta salad is always one of my favorite dishes to serve at Sunday brunch, take to pot lucks, or make family meals. I love how easy and versatile it is to make. I often just check the pantry and fridge to see what goodness is inside and toss together a pasta salad based on what I can find. This time around I found carrots, peas and onions and knew it was the perfect combination for a spring pasta salad to serve for Easter lunch.
We are keeping Easter lunch pretty simple at our house this year. We'll throw some steaks on the grill and serve it with this Spring pasta salad, homemade baked beans and grilled potato wedges.  Simple and delicious! Plus, I don't have to spend all day cooking and can spend more time with the family.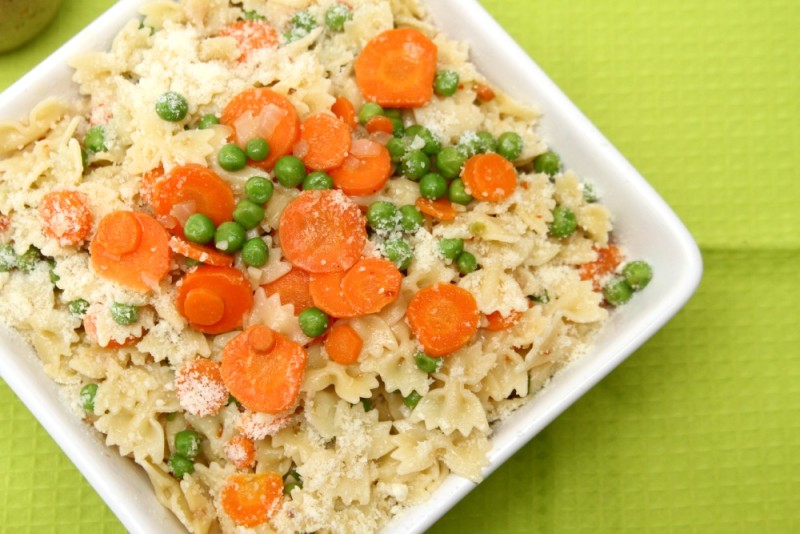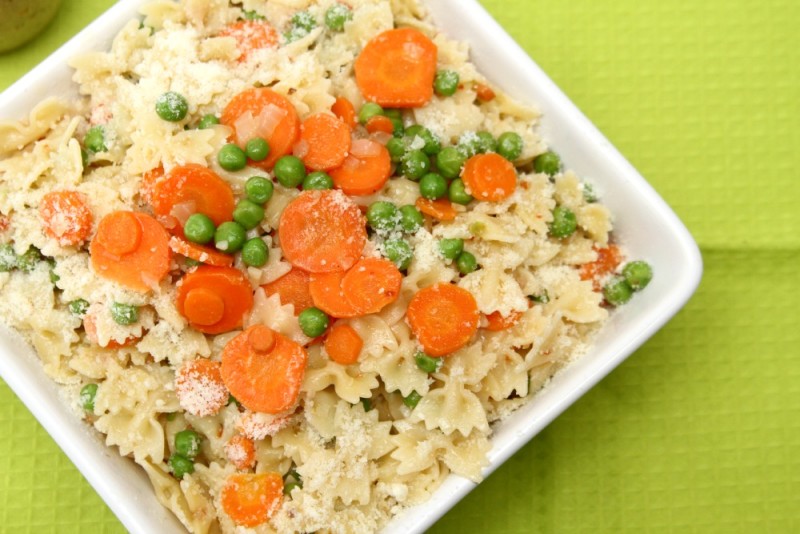 I made the pasta salad vegetarian so Em could have some, but you could easily add some crunchy bacon or shredded tuna to the dish.  The peas can also be exchanged for cooked, chopped asparagus if you'd like as well. Like I said, it's a very versatile recipe. I'm sharing this standard, can't go wrong, Spring Pasta Salad recipe over at KraftRecipes.com.