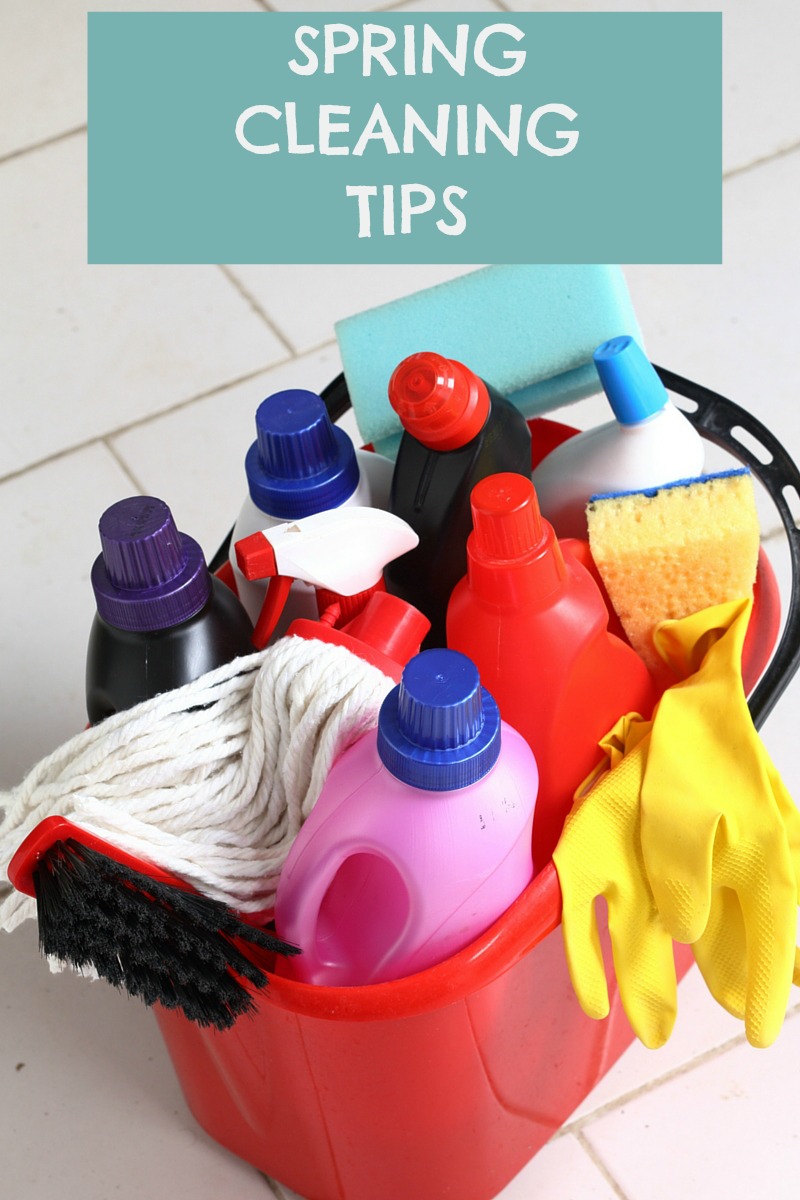 disclaimer: This post is brought to you by Kimberly-Clark and The Motherhood. Big thanks to both of them for helping keep the lights on around here.
Spring is here and I know  a lot of us spend time going through the house and giving each room a good Spring cleaning. It's important to remember to do the same thing for our cars especially when summer road trip season is right around the corner. As much as cleaning can be a dreaded task it doesn't have to be with these simple spring cleaning tips for the home and the car.
SPRING CLEANING TIPS
1. TURN UP THE MUSIC: Yes, this is my number one tip because music makes cleaning go faster. There is something about have some good old rock and roll on that makes scrubbing and dusting not seem like the mundane work that it is so turn that music up.
2. ENLIST HELP: Kids at home? Give them things to do that will help. Simple tasks like dusting, sorting and carrying items to the recycle or donation bins can be completed by young children. Older kids can have tasks like scrubbing baseboards, cleaning out cabinets or mopping floors. NO kids at home? No worries, call a friend and offer a work share. You'll help the friend with their spring cleaning if they help with yours. Multiple hands make light work plus it gives you the chance to catch up with on another.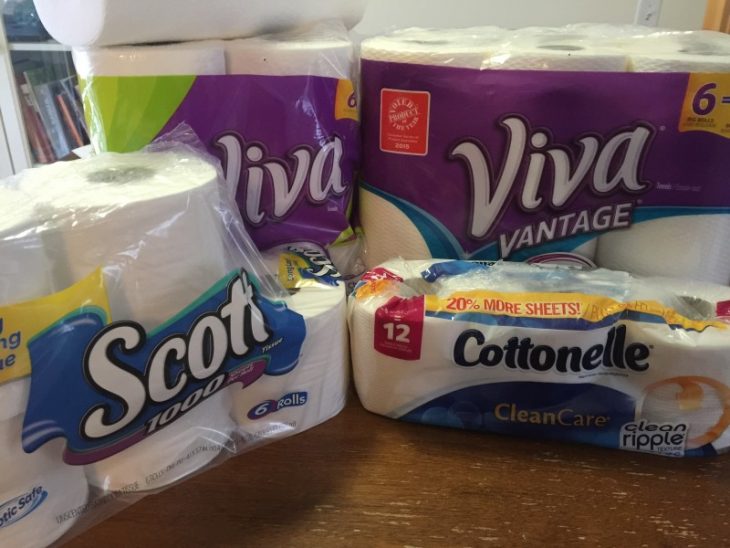 3. STOCK UP ON SUPPLIES: Make a list of all the cleaning supplies you are going to need and stock up. I also use this time to stock up on a few paper products. Bleach, multi-purpose degreaser, window cleaner, Viva® paper towels (Vantage are my faves because of their scrubby capabilities), Cottonelle® with CleanRipples (my favorite) and Scott 1000® toilet paper always go in my cart. Viva, Cottonelle and/or Scott 1000 end up in my cart every single time because they are all brands I trust, do the job I need them to do AND don't break the bank. When I spring clean I restock the toilet paper supplies because I absolutely despise running out of toilet paper so the house is usually well stocked on a regular basis. 🙂
4. LET VIVA HELP: Spring cleaning for me means scrubbing baseboards and cabinet shelves in the house and wiping down the entire interior of my car. Viva Vantage helps me get the done a lot easier with its scrubby texture (think terrycloth) and thick texture. One or two paper towels can get a lot of work done. It helps me get my appliances shiny, scrubs gunk off counters and toilets (shudder), cleans up my stovetop and oven and so much more. When I work on spring cleaning the car Viva Vantage makes sure my windows are sparkly inside and out and gets the interior of my car nice and spiffy.
5. WORK CLOCKWISE: This is the best tip for spring cleaning efficiently and thoroughly. Start in a corner of a room and work through it clockwise. Once you return where you started the room is complete. This really helps keep me from jumping around a room and making it feel like it is never done. Working clockwise helps me focus and complete without wasting time.
6. BREAK UP TASKS: Spring cleaning doesn't have to be done in a day or a weekend. Break the tasks up into manageable parts and assign them a day. Then break those bigger tasks up into smaller if that helps. Need to spring clean the kitchen? Clean out a couple cabinets a day for a week and on the final day do a surface scrub making all the surfaces shiny.  Each room can be put into smaller tasks to not make the process seem so overwhelming. I do tackle my van in a couple hours though and get that completely done.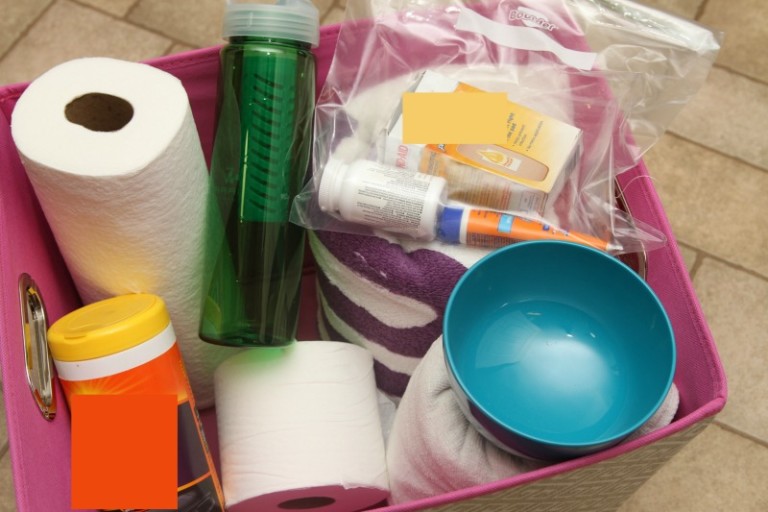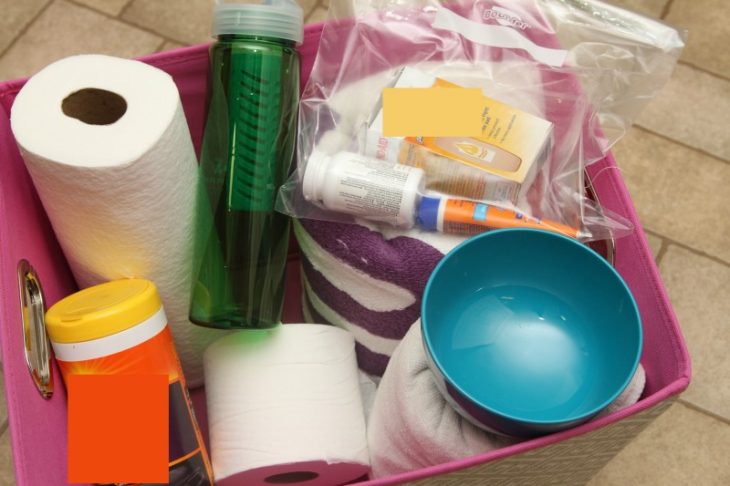 7.  CREATE A ROAD TRIP KIT: Spring is the perfect time to restock a travel kit or create one. This is a box I keep in the car all the time and change out for the seasons. In the Spring it it changed to my spring/summer/fall necessities. Mine is filled with the following:
Beach towels (for impromptu trips to the beach or for drying off after begin caught in a downpour)
Paper towels for wiping spills or cleaning hands and paws after playing at a park.
Umbrella
Scott 1000 toilet paper. I road trip, A LOT. Not all those road trips are on main highways with fancy rest stops. Some are on secondary, back roads where the only option is an outhouse (shudder) and half the time all the toilet paper is gone. You only need that to happen once to start packing your own toilet paper 😉
First aid, sunblock, pain reliever.
Bowl for BB, water bottle for me.
Wipes for quick cleaning.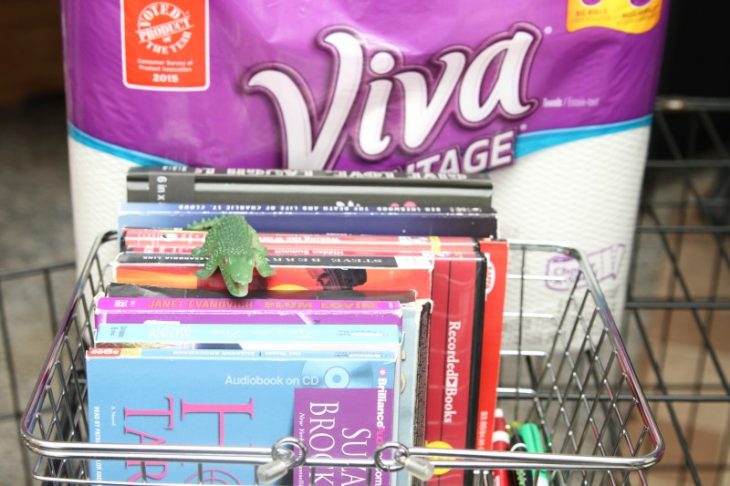 I have a second basket that has audio books, a novel, a puzzle book, notebook and pens.  This one goes between the front seats.
There you go. Seven spring cleaning tips to make the task less painful. see other ways that Viva, Cottonelle and Scott can help by visiting the Kimberly-Clark Family Care Walmart site!