Spirit of the Hills Wildlife Sanctuary is located just a short drive from Rapid City, SD in Spearfish, SD. Be sure to call for directions, your GPS will probably NOT be accurate–ours wasn't. Emma and I headed out bright and early to be there for the 8:30 a.m. tour. This was the perfect tour time since the day was still cool.
The sun was shining and the temps were perfect for a walking tour of the rescue. Be sure to wear comfortable shoes and bring drinking water. Your tour lasts approximately 2 hours and requires walking on hard packed dirt and gravel. It is an easy, but lengthy and enjoyable walk.
Our tour guide, Don, is incredibly knowledgeable about the animals and loves to tell their stories. He shares those stories in an entertaining way that makes you want to stay all day to listen to him. If you have any questions about big cats Don probably has the answers.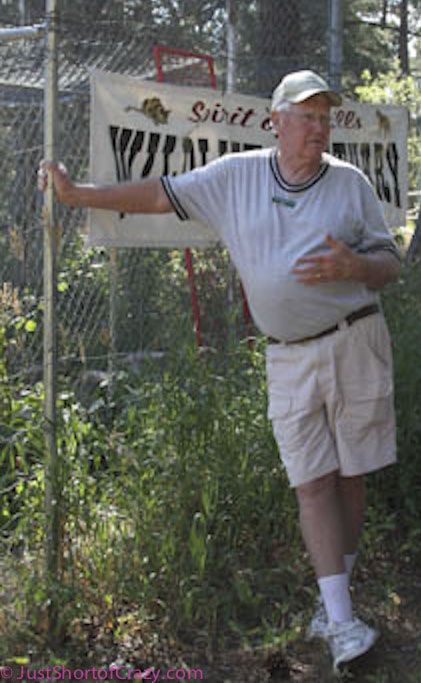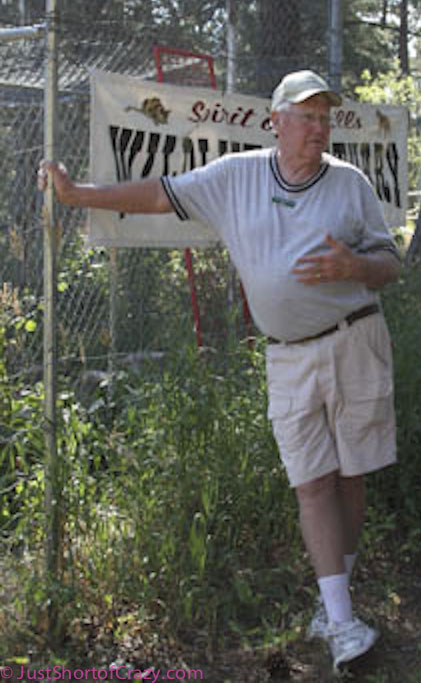 The tour starts with the small animals and the avian enclosure. In addition to being a wildlife sanctuary, they offer a place for homeless cats and dogs. If you live in the area, and are thinking of adding a furry friend to your family, I really encourage you to adopt from them. I think Em & I would have brought home a whole car load if we hadn't been so far from home. We are SUCKERS for homeless animals.
Additionally, they offer a safe haven for pets of military personnel. They will care for military pets while their owners are serving our country. As far as I'm concerned this is one of the greatest services the sanctuary offers.
The bird enclosure houses a variety of parrots that are so pretty. We loved their vibrant colors.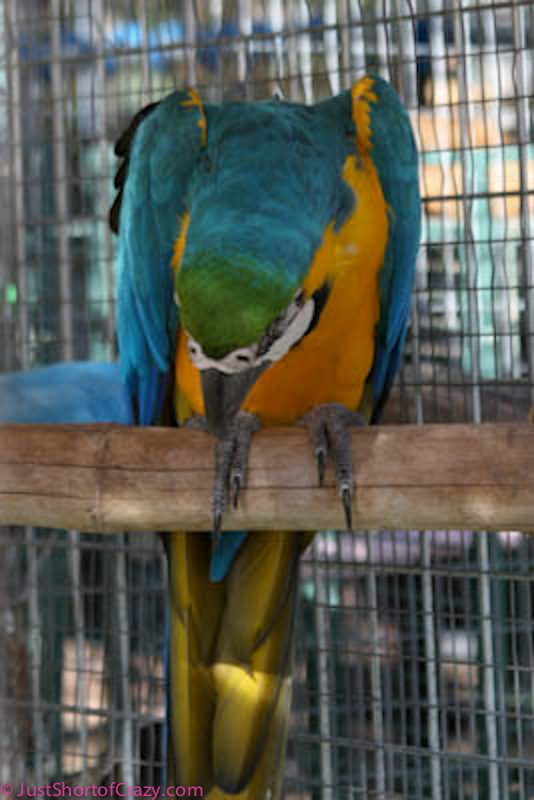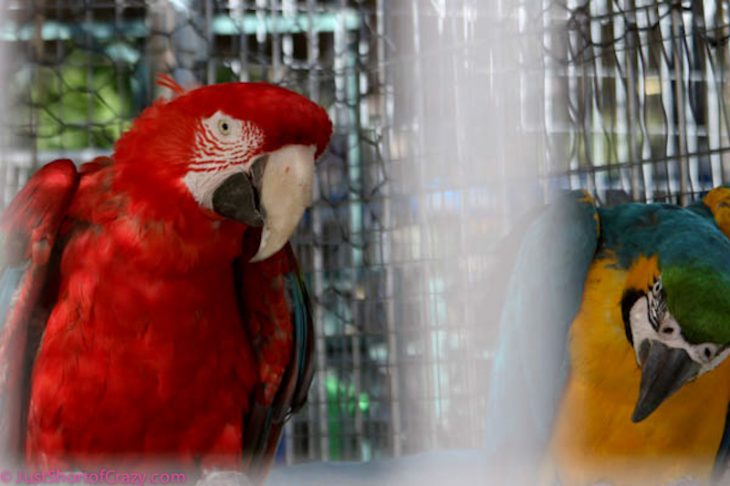 After the small animals and birds, we seen and heard about larger animals. There are a couple black bears at the sanctuary as well as hybrid wolf dogs, some pigs and a camel.
A short walk later brought us to the entrance of the big cat area. Don explained the rules and we listened closely. Big cats are not pets and should be respected as the wild animals that they are.
Hearing the stories about the cats and how they ended up at the sanctuary was the highlight of our tour. During the tour we were closer to the big cats than we have ever been. They are fascinating to watch, but most of their stories are very sad. Don told us that the sanctuary is a hospice for these animals.
They will live out the rest of their days here. They are very well cared for and loved by the volunteers and staff that work at the sanctuary. However, they will never run in the wild. This will be their forever home. Sadly, the abuse that most of these cats endured before their arrival is heartbreaking and the abusers received little to no punishment.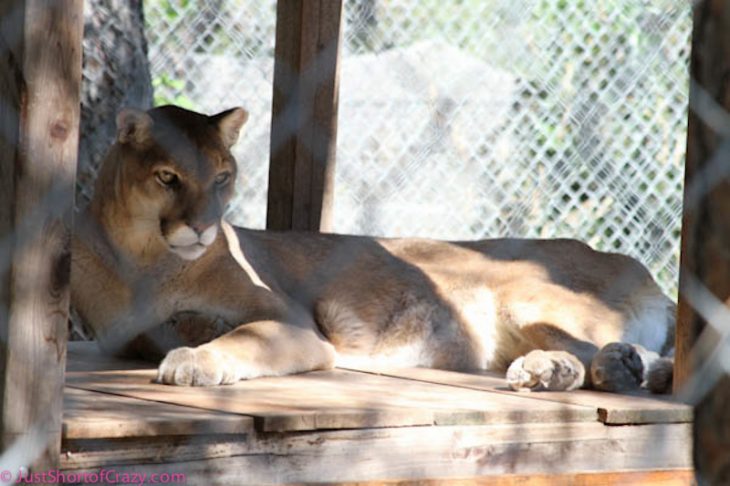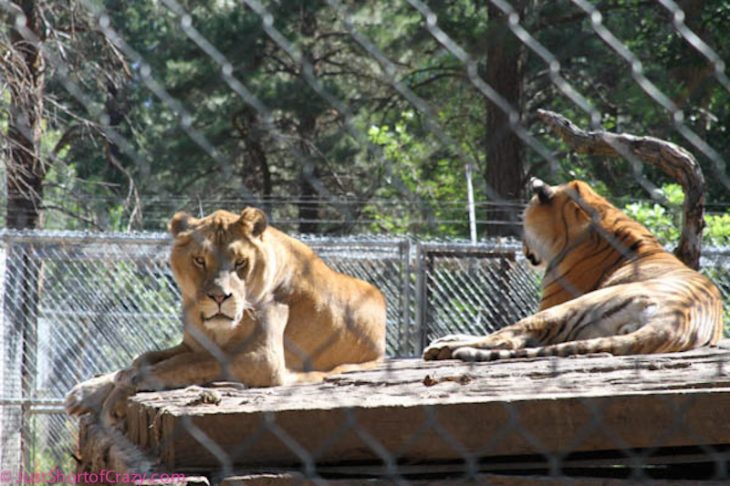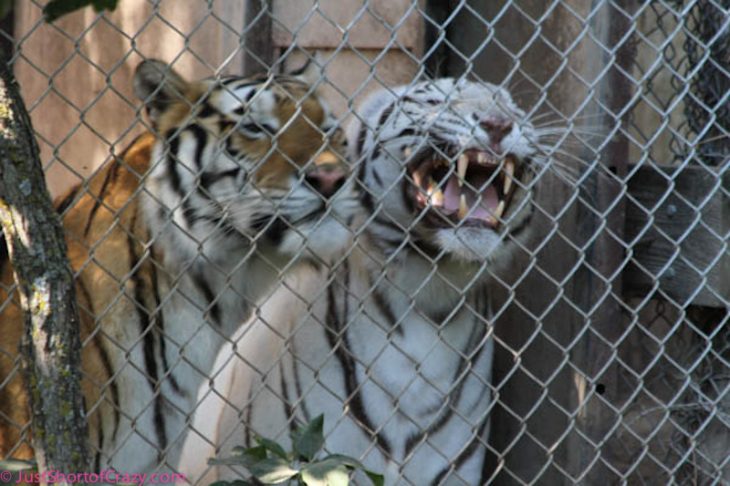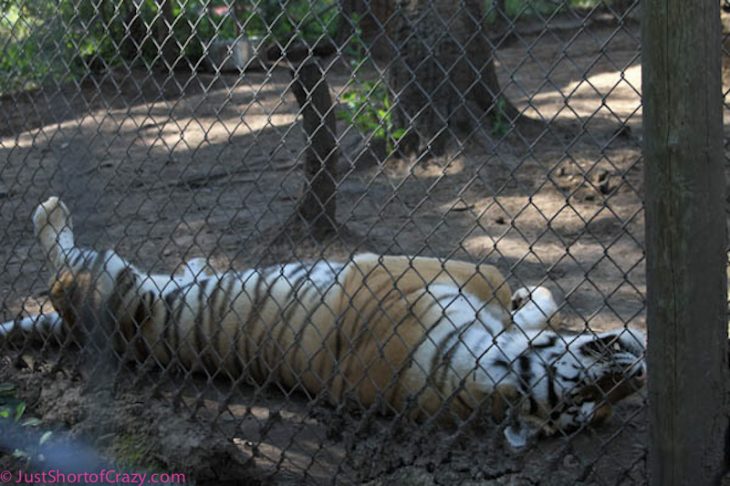 When you visit the Black Hills of South Dakota be sure to plan a visit to the Spirit of the Hills Wildlife Sanctuary. It is an affordable attraction that the entire family will enjoy. They offer 2 tours a day,except Monday when they are closed. In the winter there is a holiday event at the rescue, please watch their site for more details or feel free to call them.
Emma & I want to thank the sanctuary for providing us with complimentary passes for our visit.