I participated in a campaign on behalf of Mom Central Consulting for NESCAFÉ Dolce Gusto. I received product samples to facilitate my review as well as a thank me for my participation.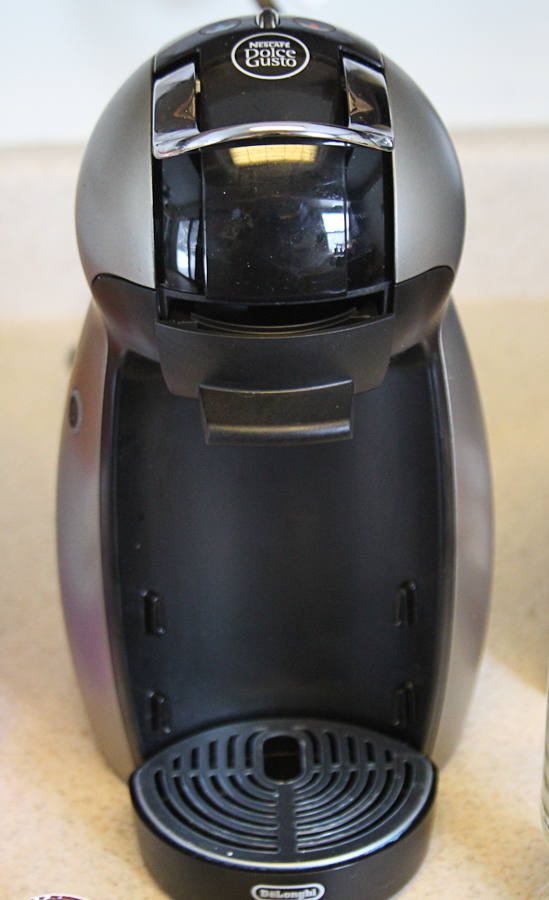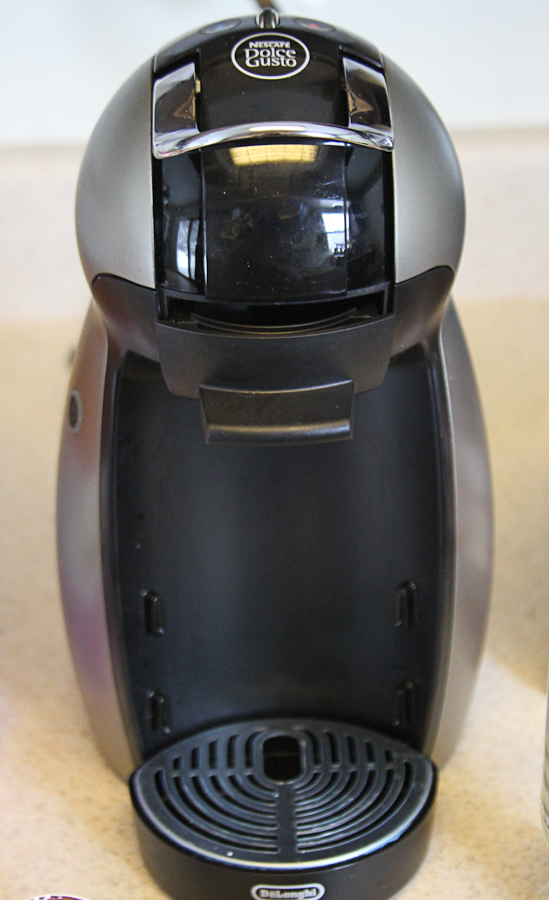 Finally, after years of waiting, I have my very own single-serve coffee machine. I was given a Nescafe Dolce Gusto Genio to try out and I'm thrilled to be able to keep it. The first thing I made was a spiked hot cocoa recipe.
NESCAFÉ Dolce Gusto is the only machine that truly delivers delicious, coffee house quality creations every time with patented smart capsule technology delivering up to 15 bars of professional pressure and espresso technology. Which means every time I brew a cup of coffee it will be a great cup.
I not ashamed to admit that I drink a lot of coffee. I'll make a pot of coffee in the morning and drink it throughout the day. Of course, this means I usually reheat it in the microwave. It's not a perfect system, but has worked up to this point. However, now that I have the Nescafe Dolce Gusto I no longer have to drink coffee that has been sitting in the pot half the day. I get to enjoy a fresh cup of coffee every.single.time.
Of course, there are lots of options beyond coffee. Nescafe offers a wide variety of coffee capsules including:
o Cappuccino Ice
o Cappuccino
o Carmel Latte Macchiato
o Americano
o Skinny Cappuccino
o Nestea Peach Iced Tea
o Skinny Latte
o Latte Macchiato
o Chococino
o Mocha
o Chai Tea Latte
o Espresso
o Caffe Lungo
o Caffe Lungo Decaf
o A Dark Roast
o Morning Blend
o Espresso Intenso
The drinks can be brewed hot or cold and are ready in under a minute. That is some serious technology that can provide me with a hot cup of coffee in less than 60 seconds. Plus, the Dolce Gusto allows me to decide how strong I want my coffee using the dial at the top of the machine.
This is a must for having friends over for coffee. Everyone can have exactly what they like without a bunch of fuss. I plan on setting up a little coffee bar and letting everyone create their own personalized drink. Because the machine is so quick in under 5 minutes we can all be siting down enjoying our coffee and chatting.
Of course, why stop at just having a beverage when you can use the Nescafe Dolce Gusto to create an indulgent treat. Spiked Hot Cocoa is my favorite. Easy to make and everyone loves it.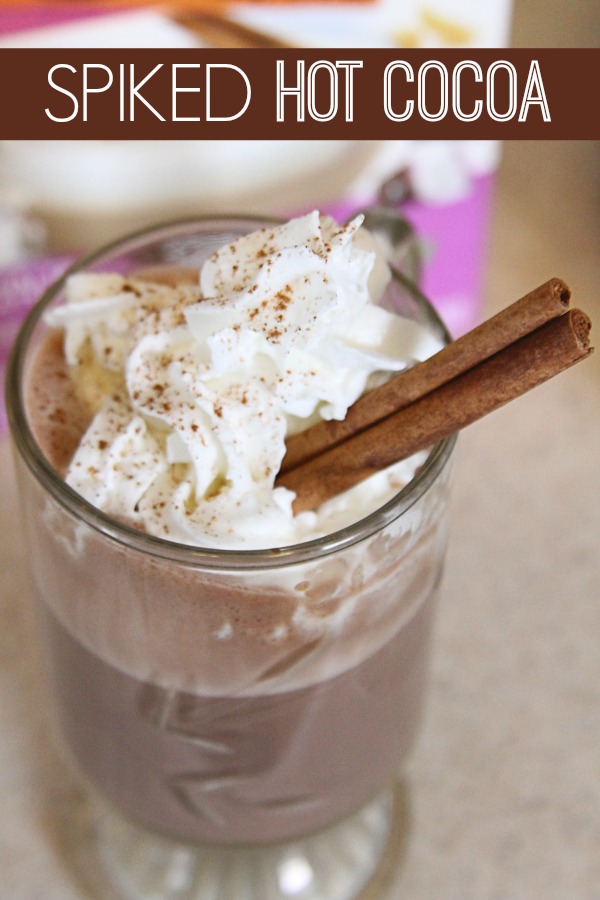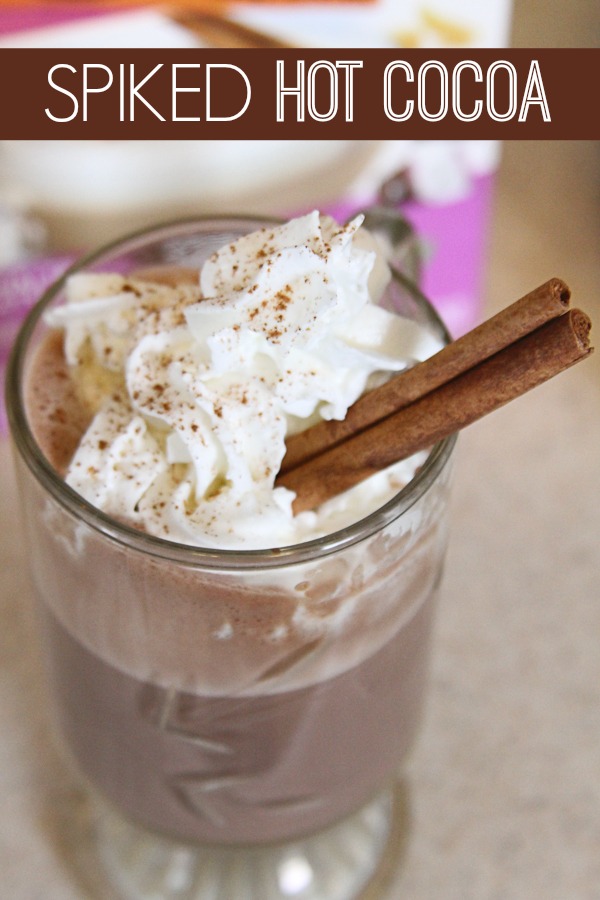 SPIKED HOT COCOA RECIPE
INGREDIENTS
1 1/2 ounces of Bailey's Irish Cream
Nescafe Dolce Gusto Chococino
Whipped Cream
Cinnamon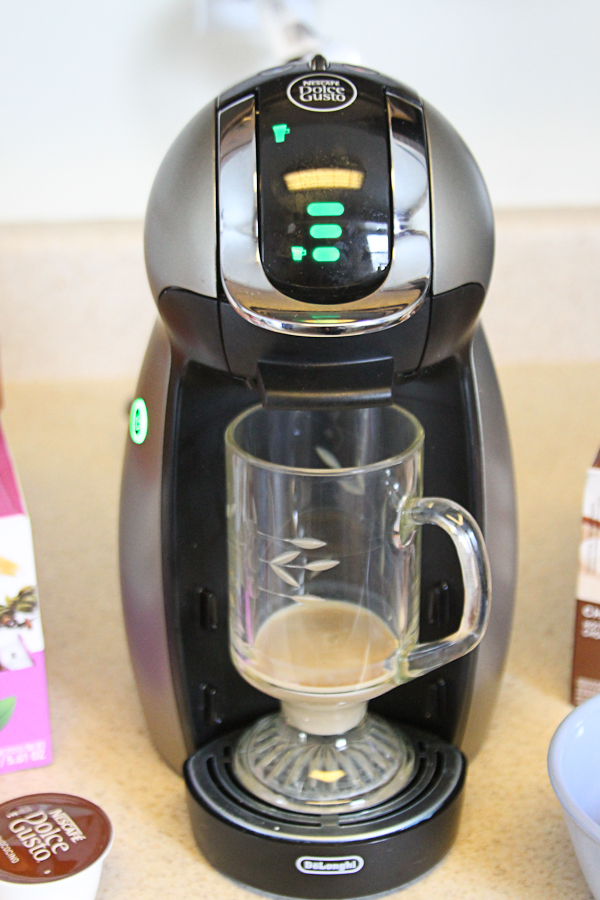 Pour Bailey Irish Cream into your coffee cup.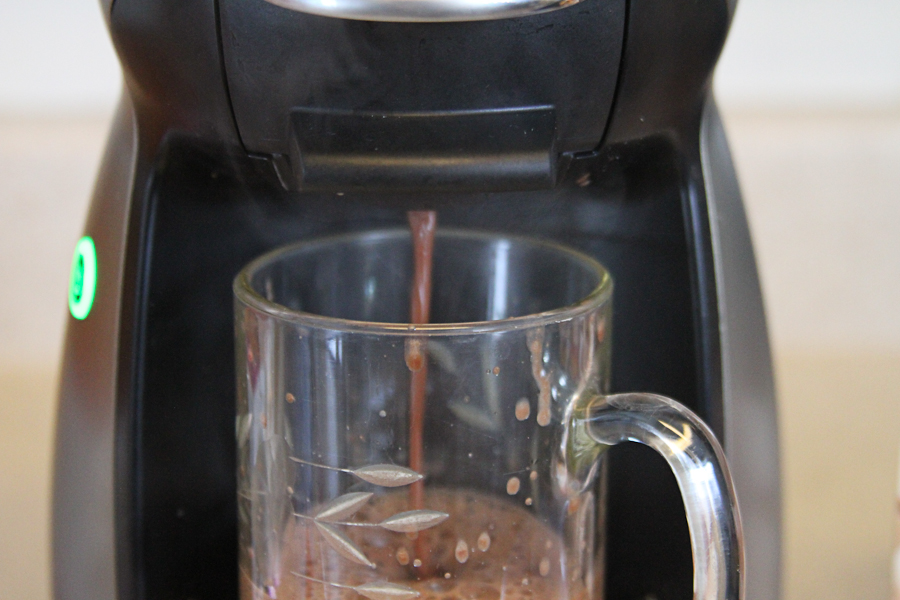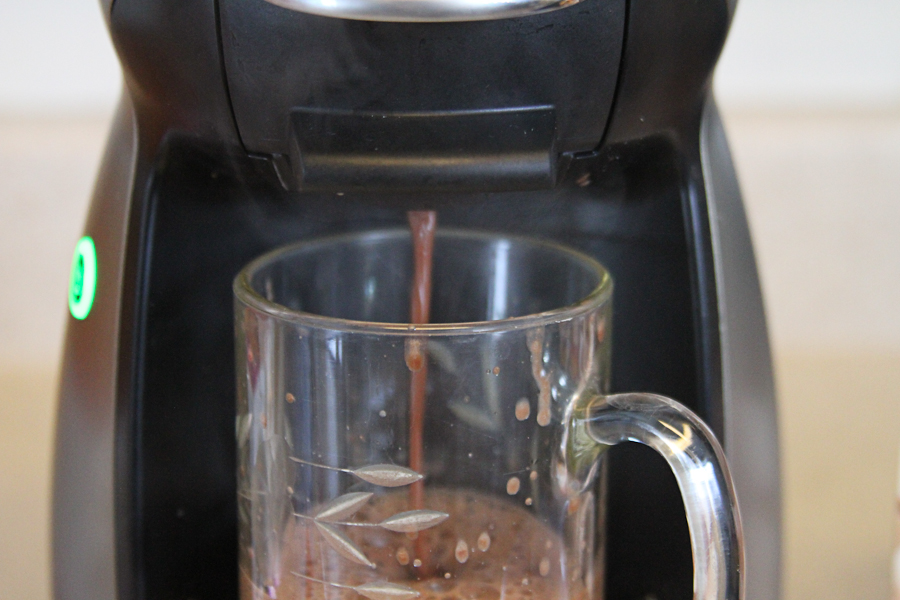 Make chococino in cup starting with dark capsule.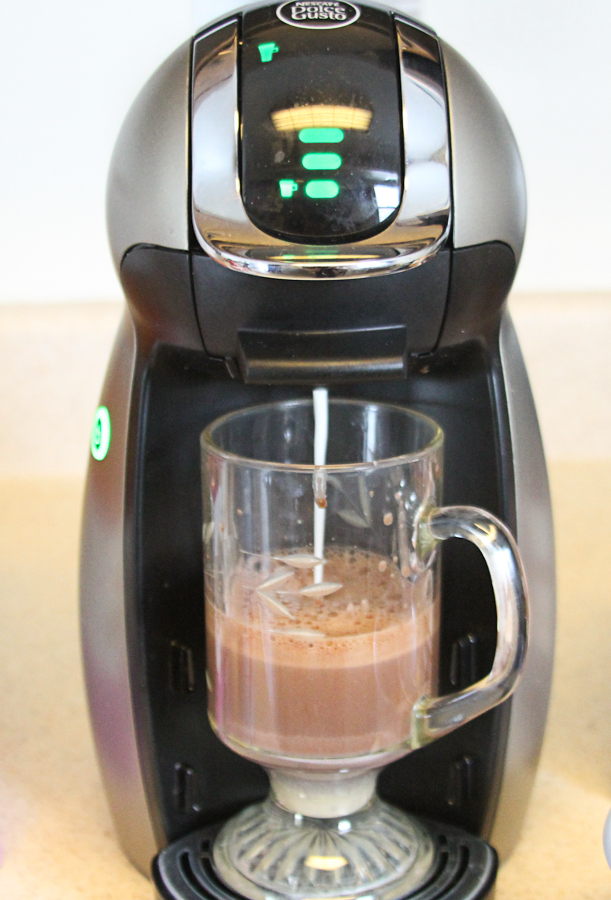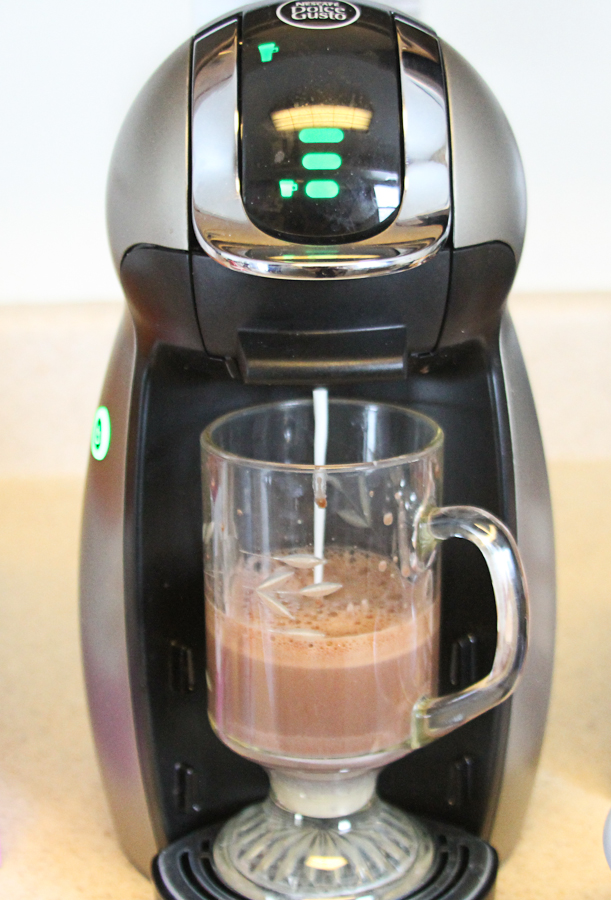 Then make white capsule in cup.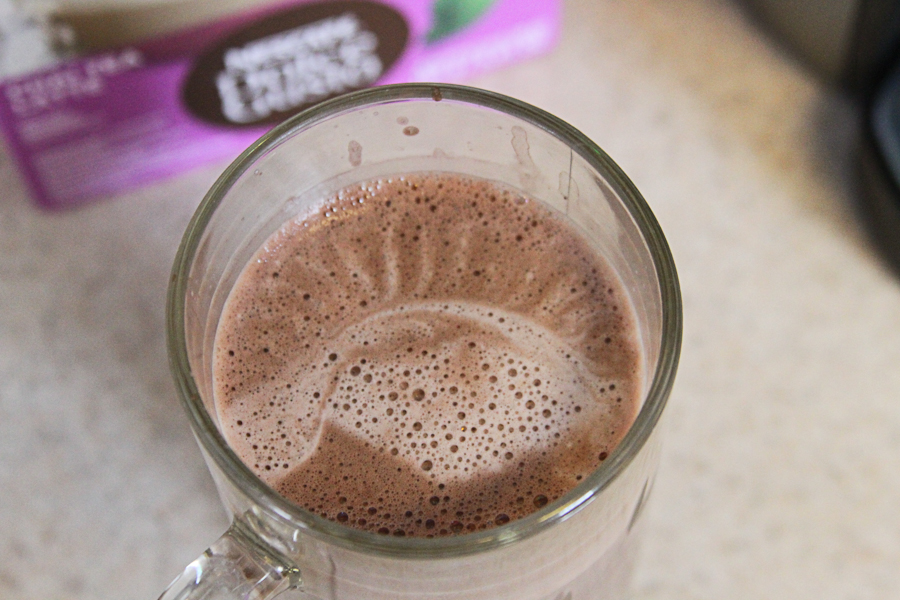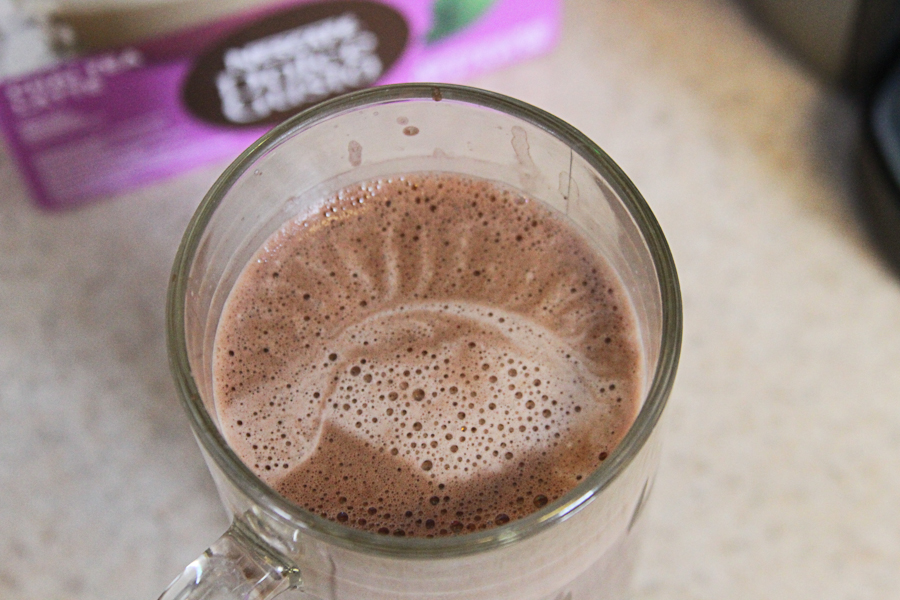 When it is done brewing use a small whisk to blend Baileys Irish Cream and Chococino together.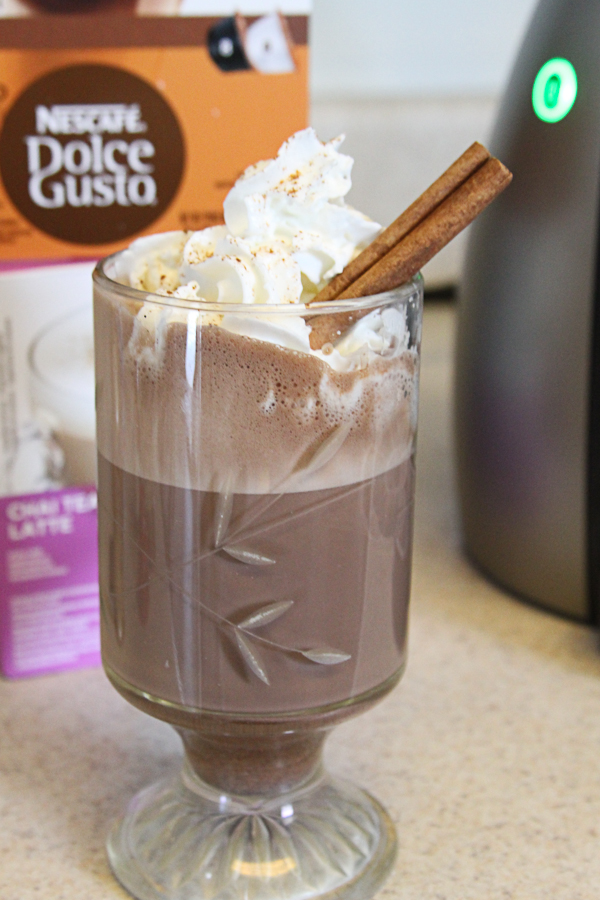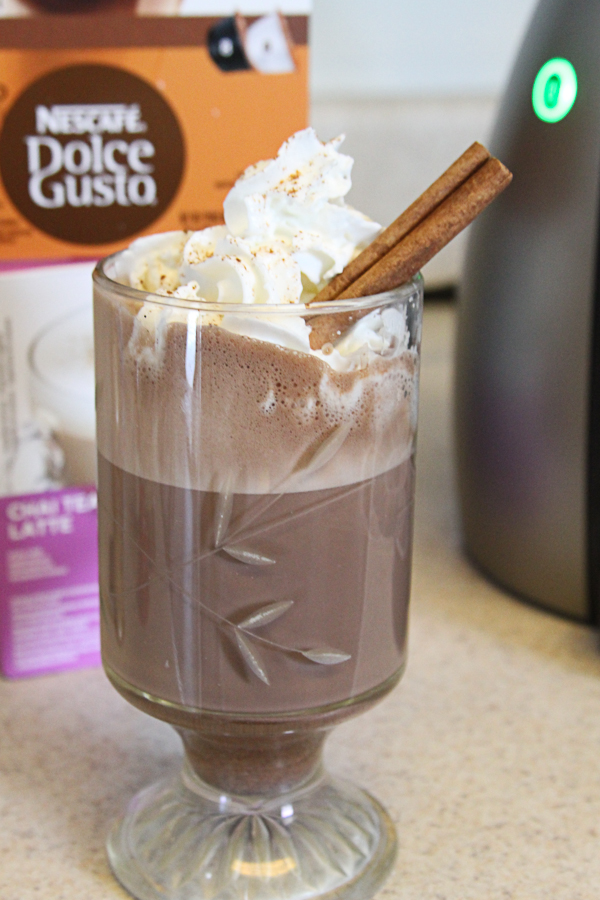 Top with whipped cream, a sprinkle of cinnamon and a cinnamon stick. Enjoy!