Grabbing a cheap flight from Detroit to Denver for a quick 2-day adventure to explore Garden of the Gods and attend a tablescape competition in Estes Park, CO.
Arriving in Denver, Mazda had a CX-5 waiting for us and before long we were off to make the drive to Colorado Springs, CO to visit Garden of the Gods.
Estes Park was the opposite direction but figured we were here so we were going to make the absolute most of it.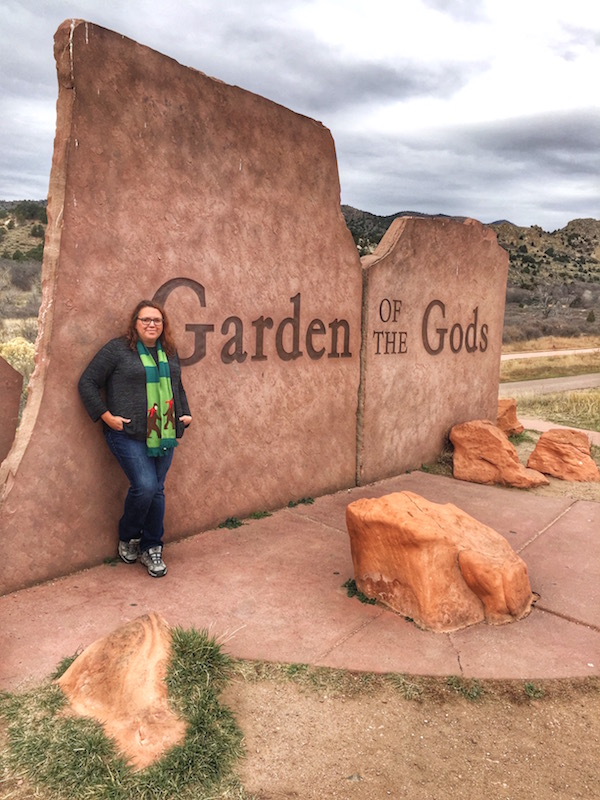 It was a 90-minute drive to Colorado Springs. Just enough time for us to get comfy with the CX-5 (which had plenty of space for luggage, not that we had much, and additional people, if needed) and test it out.
I found the CX-5 to have:
»Great sounds system
»Comfy seats for driving AND riding
»Lots of room to spread out luggage
»Handles well on snow-covered roads
»Hugs corners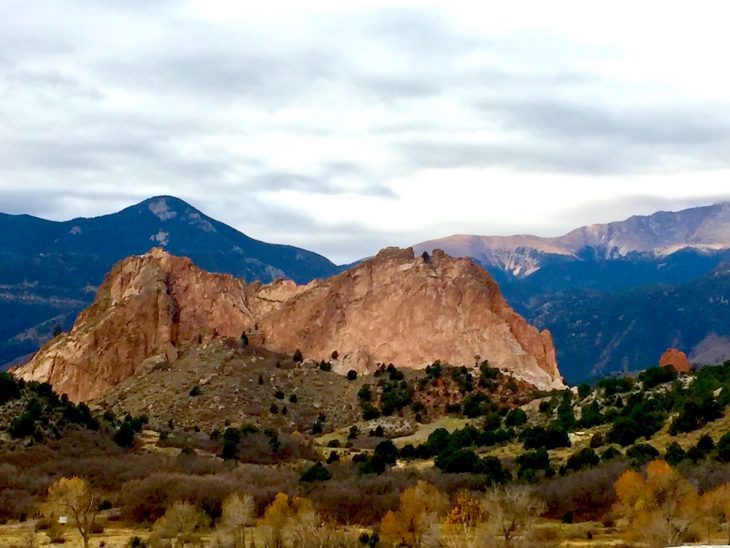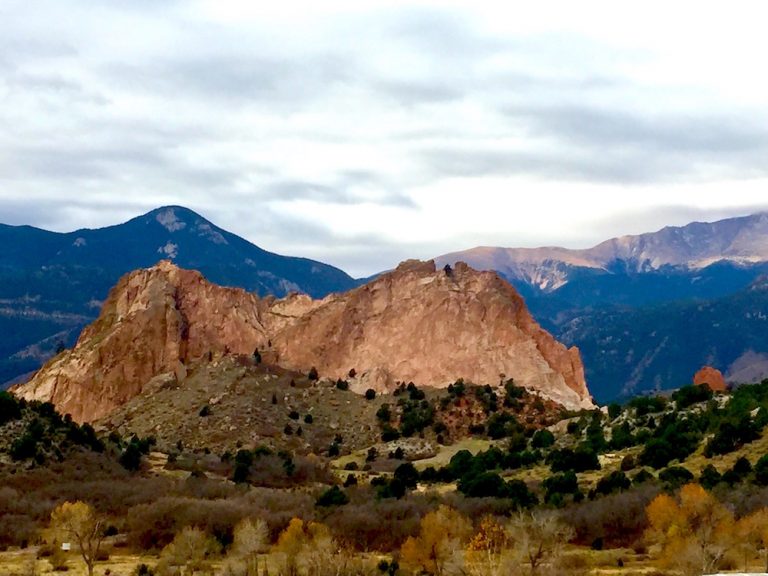 Once at Garden of the Gods we made a stop at the visitors center to get an overview of the park. Be sure to walk out on the deck for a great view of Piek's Peak.
Back in the Mazda we joined the line up of others slowly winding their way around the 7-mile journey to view the red rock formations place by the hand of God.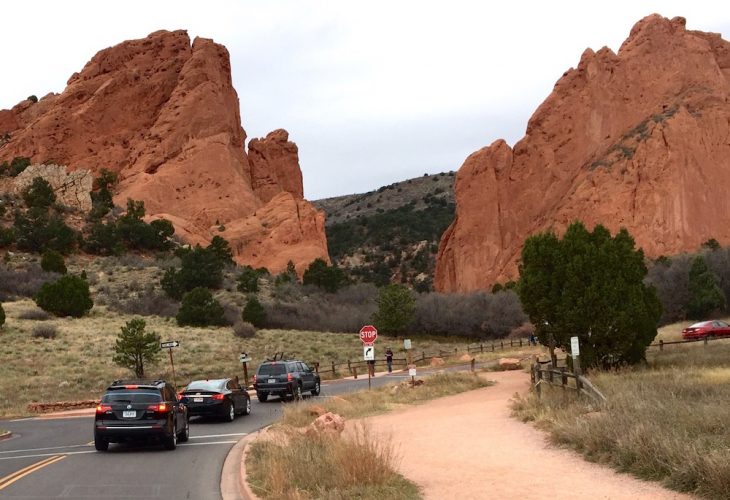 There are pull-offs around the park to stop and take photos. Sadly, the park was so busy that many of those spots were filled.
We got lucky a couple times and found parking so we were able to get up close to a couple of the formations.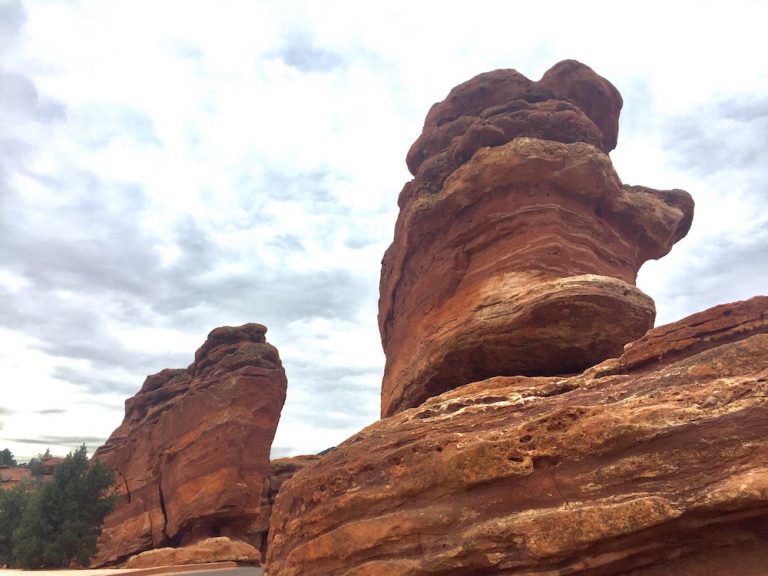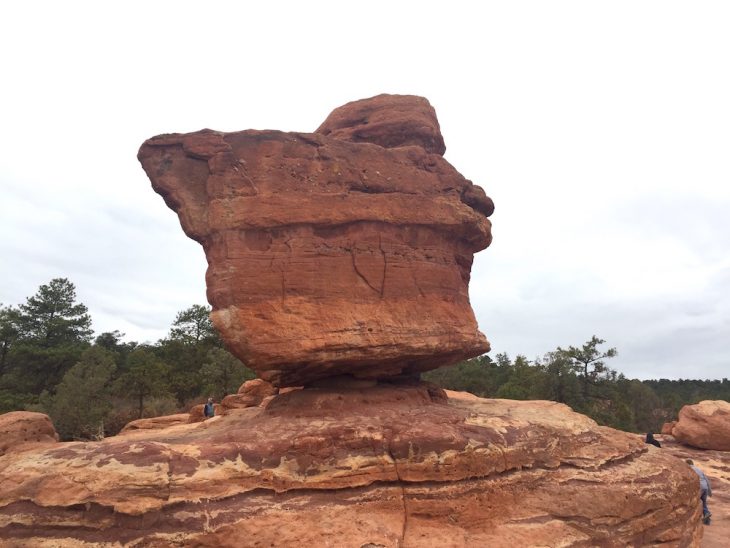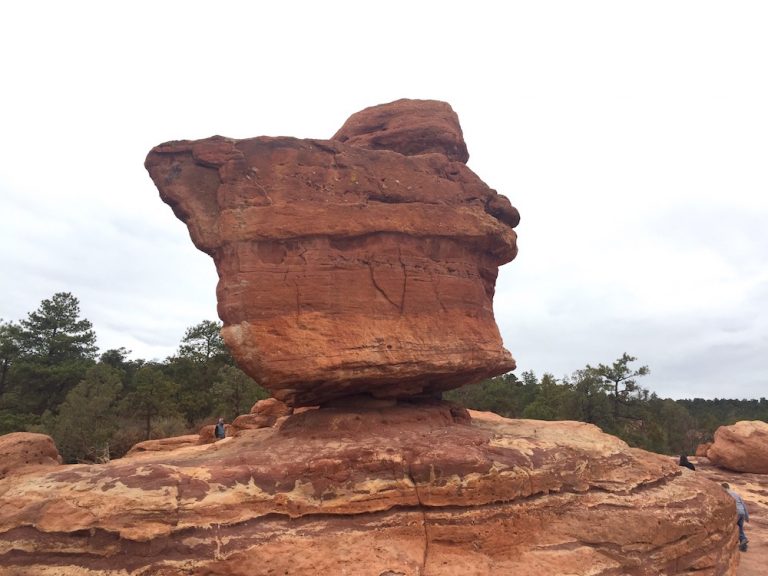 There are places to pull over and park and take short hikes into the park to get closer to the formations. The park was busy during our visit so almost all my photos have random strangers in them. 🙂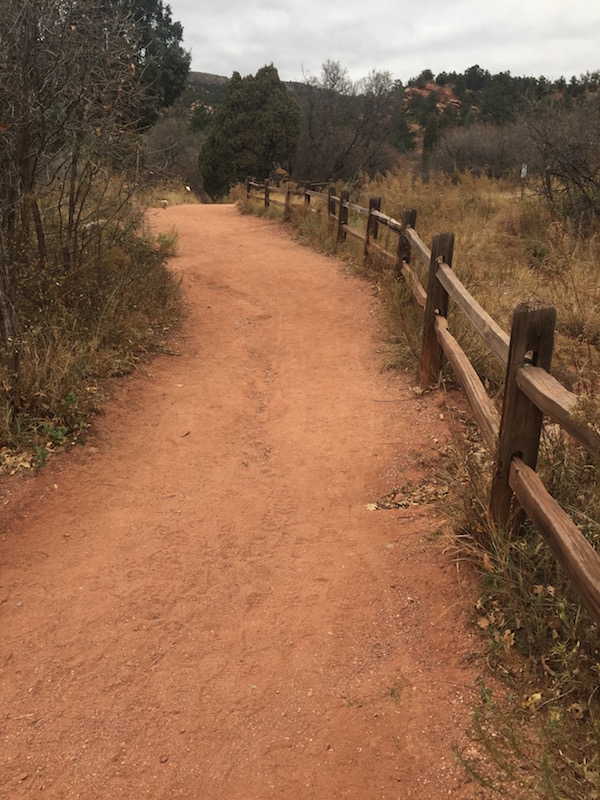 The hiking paths we went on were very well maintained.
I will say that the elevation difference from Michigan to Colorado Springs really played havoc on us. Shortness of breath while getting used to the thinner oxygen levels is a real thing.
After talking to locals I didn't feel nearly as bad about it as I did when I was out hiking.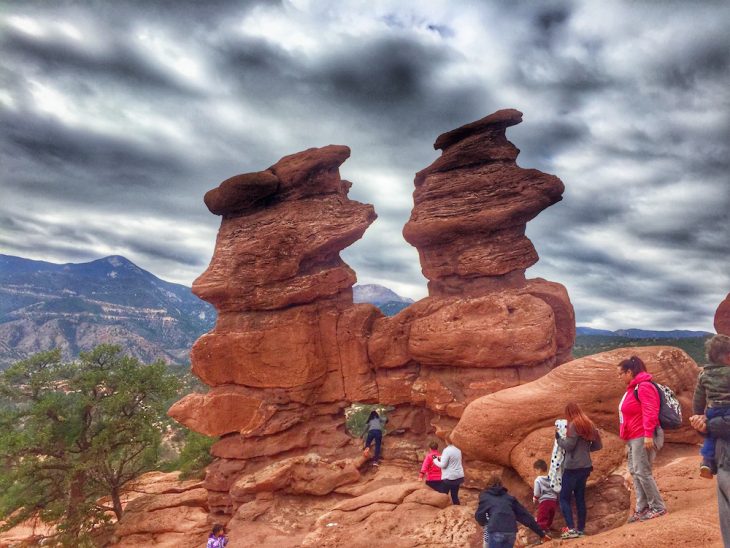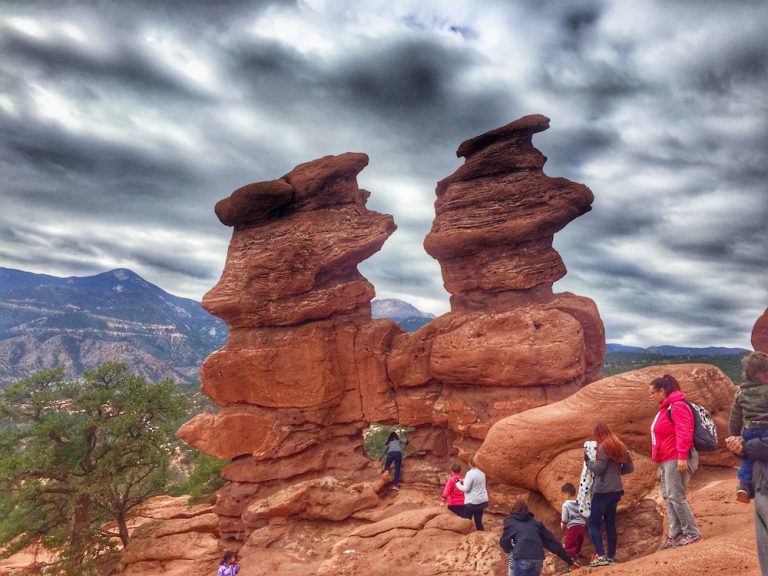 This was my favorite formation, Siamese Twins. The views from here were simply amazing.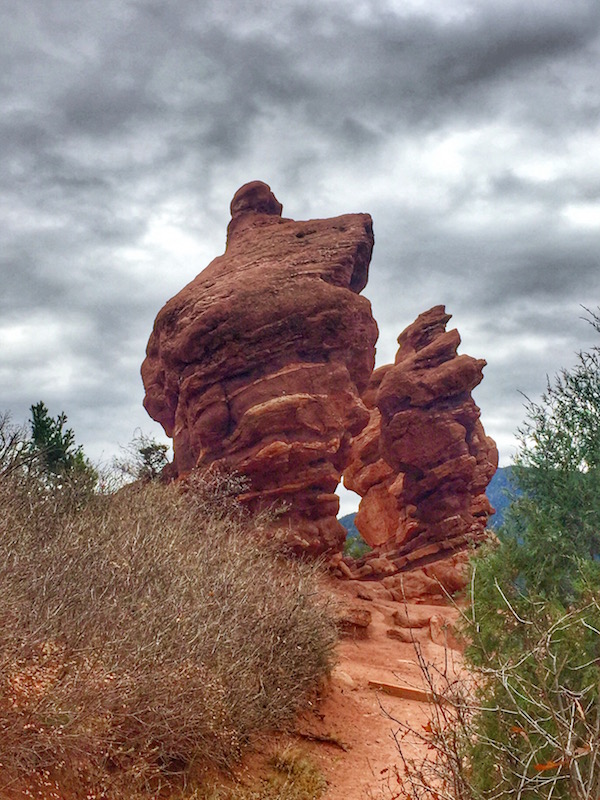 Beyond exploring by car the park offers many other ways to experience Garden of the Gods.
This area is simply so stunning. I really need to go back with my big camera and spend more time hiking around and documenting the area.
Once we were done exploring we headed northwest towards Estes Park.
***PIN GARDEN OF THE GODS TO PINTEREST***