This is the month that ghostly tours and encounters can be found around every turn. For those that love ghost hunts, this is like Christmas all month long.
Regardless of where you live you are sure to find a nearby ghost tour. For those in the south, I have found 10 southern ghost tours that will make you believe in things that go bump in the night.
Virginia Southern Ghost Tour

Abingdon, VA
Two hours north of Asheville and ten minutes northeast of Bristol, Tennessee, Abingdon was founded in 1778 as one of the oldest English-speaking settlements west of the Blue Ridge Mountains.
The 20-block Historic District is filled with art galleries, distinctive shops and 34 independently owned restaurants serving everything from Appalachian regional to innovative international cuisine.
Many of its ghosts have never left its perfectly preserved Federal, Victorian and Colonial architecture, and the tales are told year-round.
With a Masters' degree in storytelling, a quirky love of goosebumps and a ferocious attraction to history, Haint Mistress Donnamarie Emmert takes visitors down brick sidewalks of the Historic District for colorful scenery and shivery stories.
The Washington County Courthouse has experienced the mysterious disappearing act of a murder weapon, the "redecorating" powers of a ghost who hates change and much more.
Tales of apparitions floating downstairs, haunting violin music and the bloodstained floor of the four-star Martha Washington Hotel and Spa are covered.
Built-in 1832 as a private residence, it became a women's school and makeshift hospital for Civil War soldiers.
The landmark 1930s Barter Theatre entertains the ghost of several actors–the Haint Mistress suggests you not be the last to exit the building.
The spookiest tales come from The Tavern, established in 1779, including murdered card players, dead soldiers and one lively lady known as the Tavern Tart, known for sneaky pinches on the backside.
Georgia Southern Ghost Tours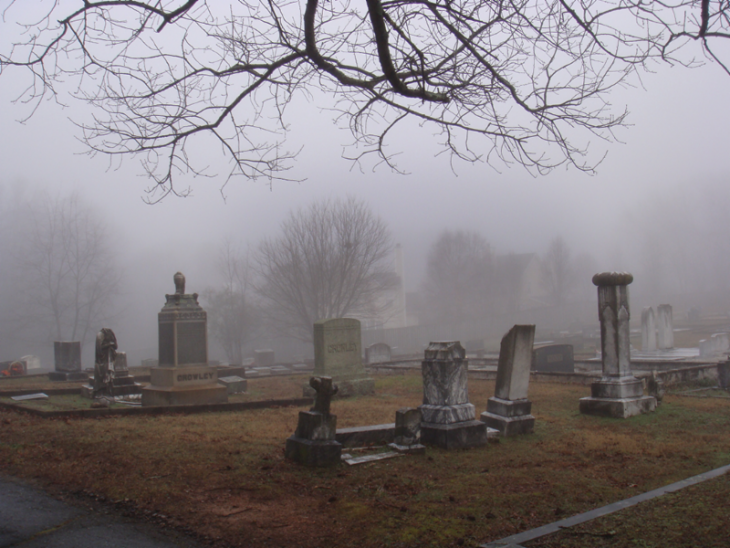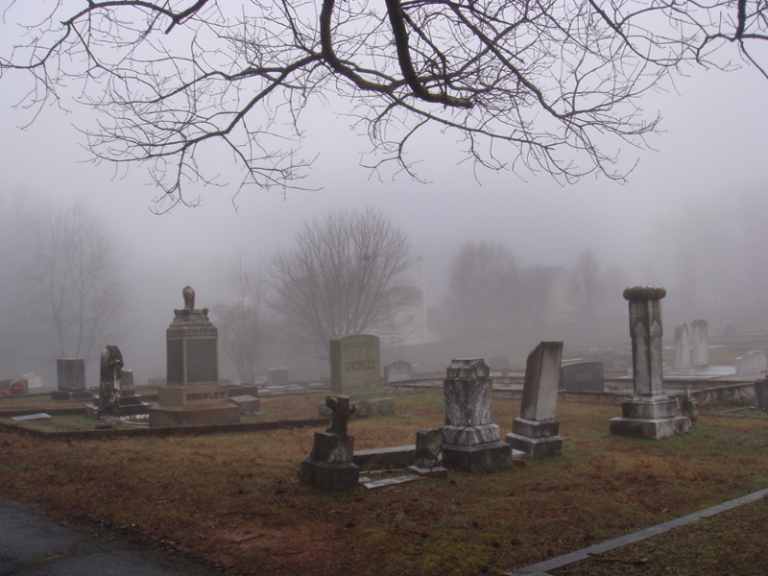 Roswell, GA
Just twenty minutes north of Atlanta, Roswell Georgia is a perfect setting for a ghostly getaway that visitors will hate to leave, just like the ghosts that linger in the historic downtown.
During the Civil War, the Union Army captured and deported some 400 millworkers, mostly women and children, for the treason of manufacturing Confederate uniforms and tent fabric.
Lives were torn and little was heard of them afterward. In the commemorative park next to their renovated apartments, locals report hearing children laughing and playing, or a swing going full speed while the others sit perfectly still–but no one is there.
Roswell Ghost Tours is a year-round experience of spooky tales surrounding Roswell's history. Bring a flashlight and step into the dark through Roswell's Historic District.
The tour covers stories at the childhood home of Theodore Roosevelt Jr.'s mother and other stately columned historic homes, local restaurants, a cemetery, stories from the Roswell Mill and more.
Experienced paranormal investigator and operator Dianna Avena, author of "Roswell: History, Haunts and Legends"
Has put together a team of guides who have participated in investigations, experienced paranormal phenomena from childhood and love to tell the history of the town.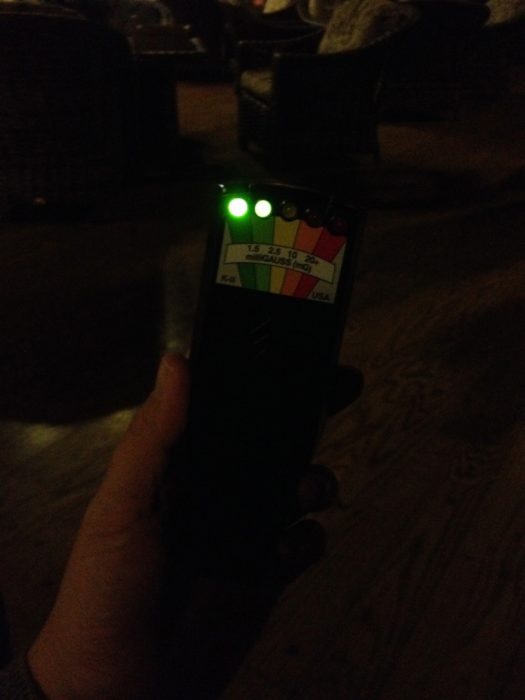 LaGrange-Troup County, GA
About an hour south of Atlanta on I-85, LaGrange, Georgia, packs a major cultural punch with its unique history, architectural gems and a creative scene to boot.
This sophisticated Southern city is near to recreational wonder West Point Lake, plenty of antiquing and farmers markets.
The Horace King block on the east side of the square was built by a celebrated architect and bridge-builder who began his trade while still enslaved.
Strange LaGrange: Ghosts, Legends, and Spirited History operate not just in the fall but every week.
This parent-approved, kid-friendly walking tour of downtown LaGrange explores the spirited history of Troup County, including all types of oddities, ghosts, UFOs and strange history.
Author Lewis Powell, owner of the extensive website Southern Spirit Guide, leads a trip that includes Shadowlawn Cemetery, LaGrange College, where a ghostly prankster has intruded in unmistakable ways and the LaGrange Museum.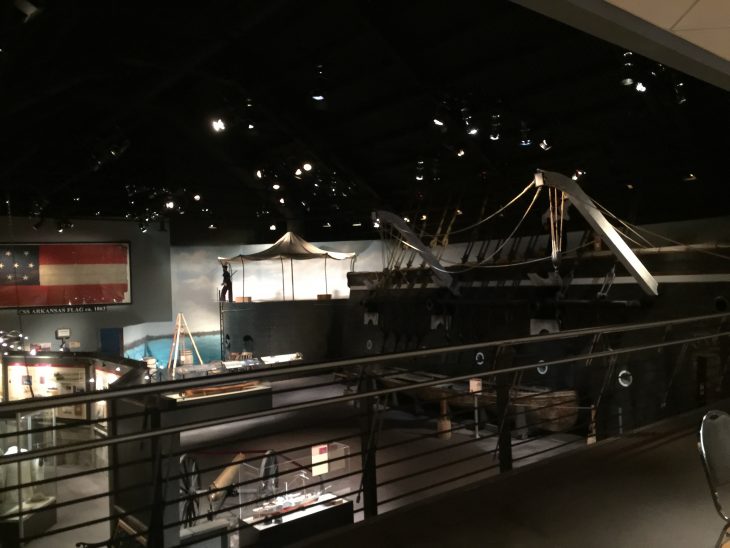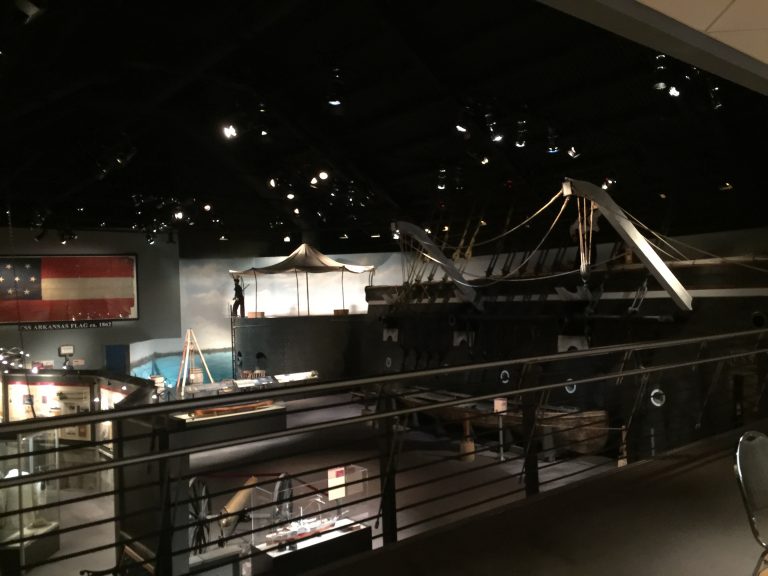 Columbus, Georgia
Columbus, Georgia, about an hour and a half south of Atlanta via I-85 and I-185 is centrally located in the Southeast and home to Fort Benning, three highly-rated military museums and the Coca-Cola Space Science Center.
With a RiverWalk designed for entertainment and a downtown known as Uptown, Columbus delivers on the promise of an exciting vibe.
The Chattahoochee River is filled with kayakers; adrenaline-junkies flock to RushSouth Whitewater Park, the world's largest urban whitewater course.
Columbus has about seven documented haunting spots; the most regular reports come from the historic Springer Opera House, where a ghostly onstage figure is the least of the frights, and Port Columbus National Civil War Naval Museum, where books fly off the shelves and much more.
Haunted Museum Tours at the National Civil War Naval Museum include a "Ghost Host" who introduces spirits of the Civil War Navies.
Paranormal investigator and author Faith Serafin of the Alabama Ghost Hunters highlights experiences from previous investigations. Not recommended for children under 13. 7 p.m
Springer Opera House is the State Theatre of Georgia and one of only seven U.S. theatres with a National Historic Landmark designation.
Since 1871 it has hosted scores of noteworthy performers; contemporary talents have appeared in film and TV roles.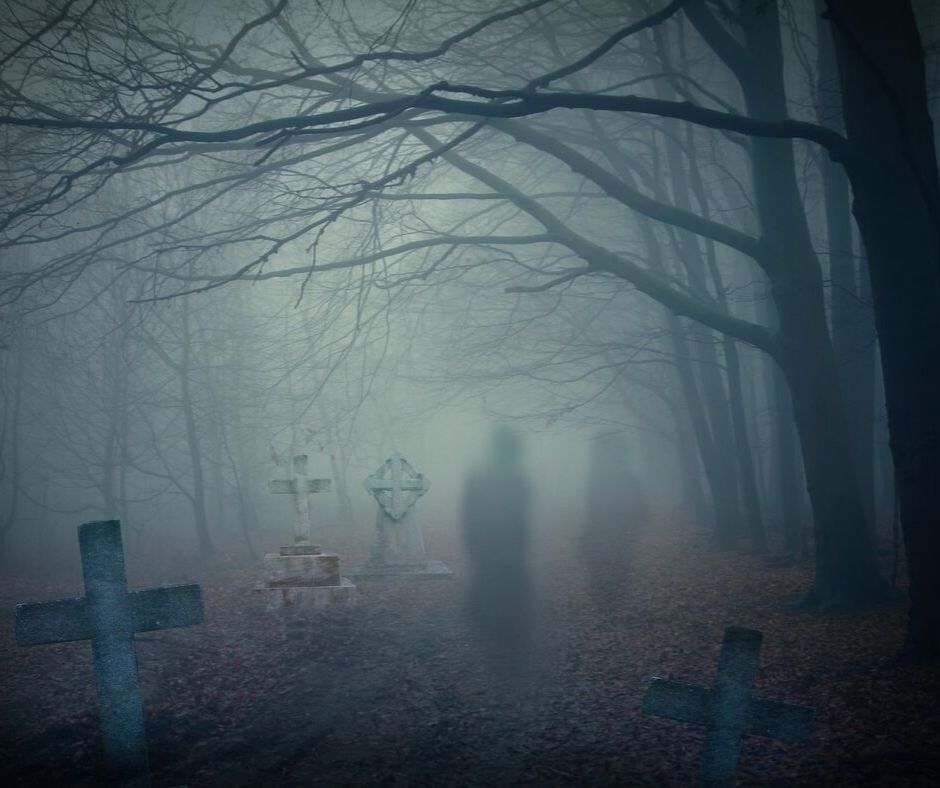 Americus/Sumter County, Georgia
In west-central Georgia, convenient to I-75, three hours south of Atlanta and only two hours north of I-10, Americus is not only an ideal stopping point en route to Florida, it's a top destination for its major attractions.
Built-in 1892 to attract Northern "snowbirds," the massive, castle-like Windsor Hotel is a fully restored Victorian-Moorish architectural beauty with towers, turrets, balconies and a three-story, atrium lobby.
The benevolent ghosts of a housekeeper and daughter who were pushed down the elevator shaft to their deaths, and that of a beloved doorman, are often detected.
Have dinner at Rosemary & Thyme or a drink and appetizer at Floyd's, the doorman's namesake pub.
Then, take a guided walking tour highlighting nearly 200 years of history and ghost stories of the area. Even on tours, the creaky Windsor Hotel elevator might start-up or a bell mysteriously chime.
The tour covers stories about Haunted House in Plains, the ghastly ghosts of Andersonville and the grave of Sumter County's first sheriff, killed in 1839, and the Rylander Theatre's "Frank the Friendly Ghost."
Mississippi Southern Ghost Tours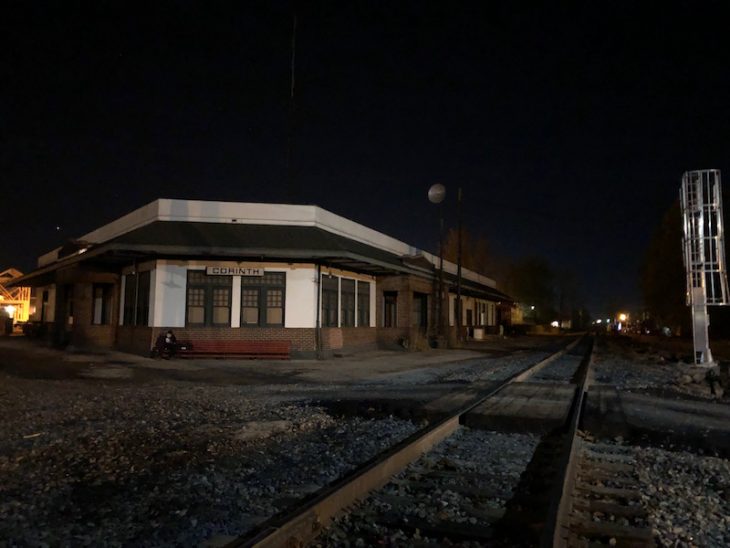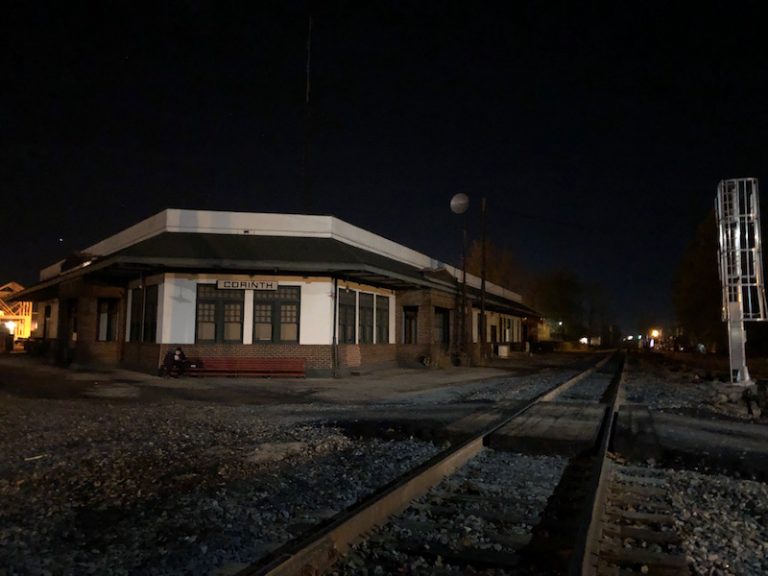 Corinth, Mississippi
Corinth is strategically positioned to attract visitors in search of Civil War history and quirky surprises like the motorcycle wonder, the Bike Museum.
The National Park Service Corinth Civil War Interpretive Center shows how a railroad crossing became the cornerstone for a community thrust into the forefront of the war.
Nearby are the Shiloh National Military Park and Cemetery and the commemorative Corinth Contraband Camp which accommodated emancipated refugees with homes, a church, school, and hospital.
Because of the amount of bloodshed during the battle, untouched mass graves are believed to be located near the Crossroads and on or near museum property.
The Crossroads Museum Annual Historic Corinth Cemetery Tour takes visitors through the city's oldest cemetery spotlighting notable and notorious figures from Corinth's past. Legends are portrayed by local talent.
Other paranormal tours are scheduled as special events, such as one conducted by the Tennessee Wraith Chasers' Mike Concalves and Doogie from the hit TV show Haunted Live on The Travel Channel.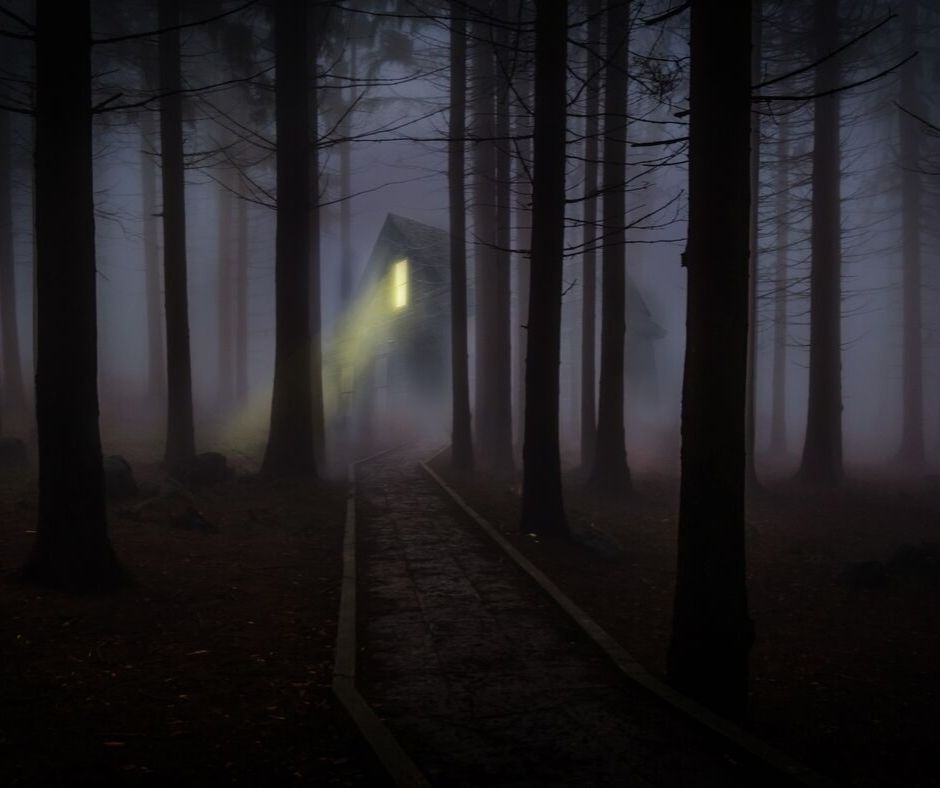 Mississippi Delta
Along the banks of the mighty Mississippi River the Mississippi Delta runs south from Memphis through fertile fields and welcoming communities.
The Mississippi Blues Trail is bursting with stories of the music that was born here and the people who brought it to life.
Named Mississippi's "Most Haunted House," the McRaven Tour Home's years of ghostly and paranormal activity have been documented by professional paranormal researchers and explored on A&E, The Travel Channel, 48 Hours and more.
From the hideout of a notorious Murrell Gang highwayman who robbed travelers on the Natchez trace to a prominent businessman who survived the Vicksburg siege but was murdered the next year by Union troops.
Discover and experience the famous and infamous, and why their spirits have never left the gardens that held a Confederate campsite and field hospital.
Haunted Vicksburg Ghost Walk includes a 12-block, 90-minute stroll through Vicksburg's oldest and most haunted neighborhood.
The Trail of Tears, antebellum duels, yellow fever epidemics, and a 47-day siege have left old Vicksburg with quite a legacy of "unfinished business" and restless spirits.
South Carolina Southern Ghost Tour
Thoroughbred Country, South Carolina
Just east of Augusta, Georgia, along I-20 between Atlanta and Charleston are the rolling hills of Thoroughbred Country, South Carolina, encompassing the town of Aiken, where National Champion horses are the prize.
Haunted secret passages in the Old Post Office, bones in the basement.
In the 1878 Aiken Hotel, shadowy movements, whispers, crying and screaming from empty rooms, where toilets flush and doors open or close. Housekeeping carts found down the hall when left outside a room.
These hauntings and more are included on a spooktacular nighttime walking/riding tour offering chilling stories of spirits combined with Aiken's history. Ghost hunting tools aid in the discovery.
Florida Southern Ghost Tours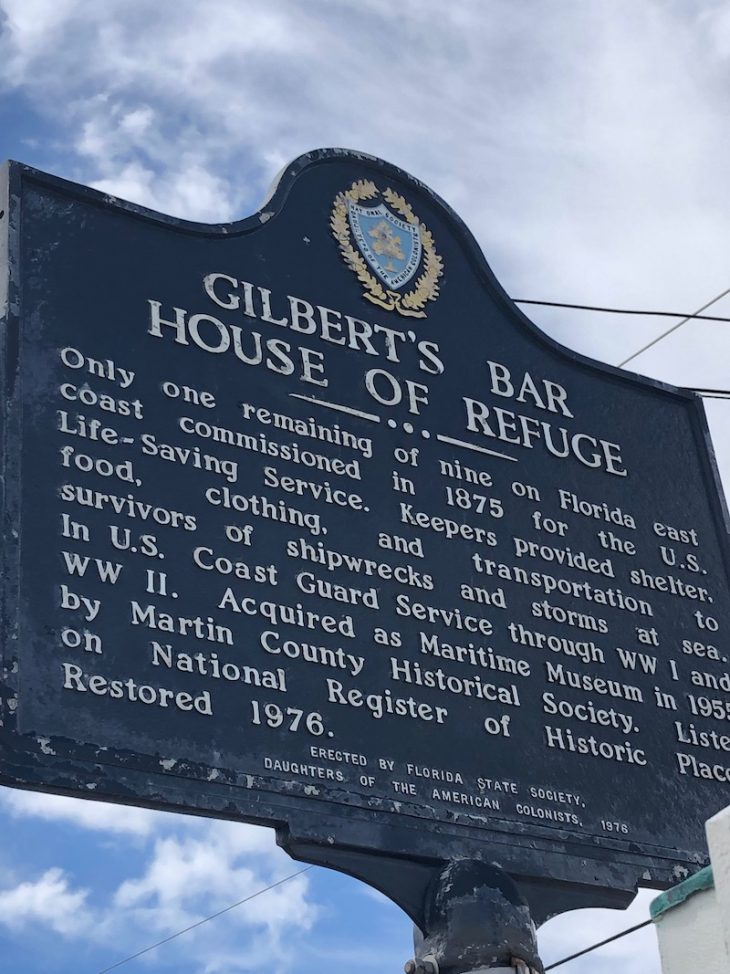 Martin County, Florida–Port Salerno Ghost Tours
Stretching nearly 22 miles along the Atlantic coast and including private spots to enjoy the surf and sand, endless golf and nature preserves, cattle ranches, rodeos and one of the last Indian trading posts, Martin County is a haven for Old Florida nostalgia.
Port Salerno Ghost Tours "throws shade" on Florida's sunny reputation with dark, shivery tales of this Old Florida fishing town.
Guests will meet the spirits of ancient Indians, plundering pirates, a phantom widow watching for lost seamen and the victims of a cop who linger at the Devil's Tree where their bodies were found.
Does Black Caesar still steer his ghost ship toward Dead Man's Point? Are there ghostly clues to sunken treasure?
Local ghost guides Patrick and Pat Mesmer base their stories on extensive history and professional paranormal research.
The Mesmer's have also authored books about the area, including "Ghosts of the Treasure Coast," and conduct separate highly specific paranormal tours.
Guests are issued an electromagnetic field detector or an infrared thermometer, instruments featured on TV shows like "Ghost Hunters" and "Ghost Adventures."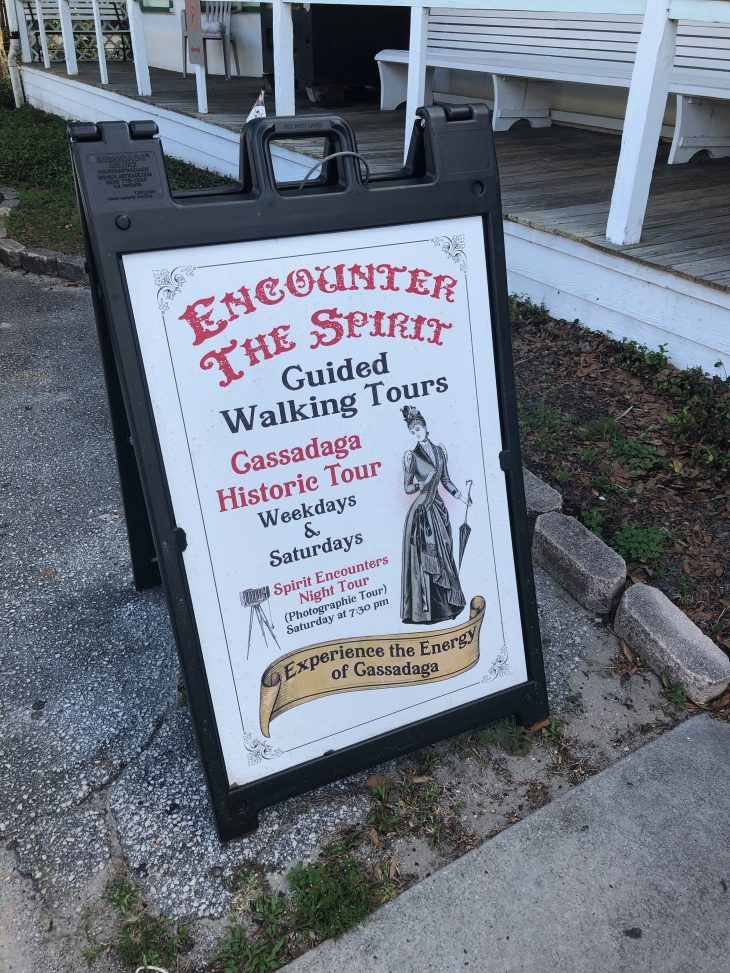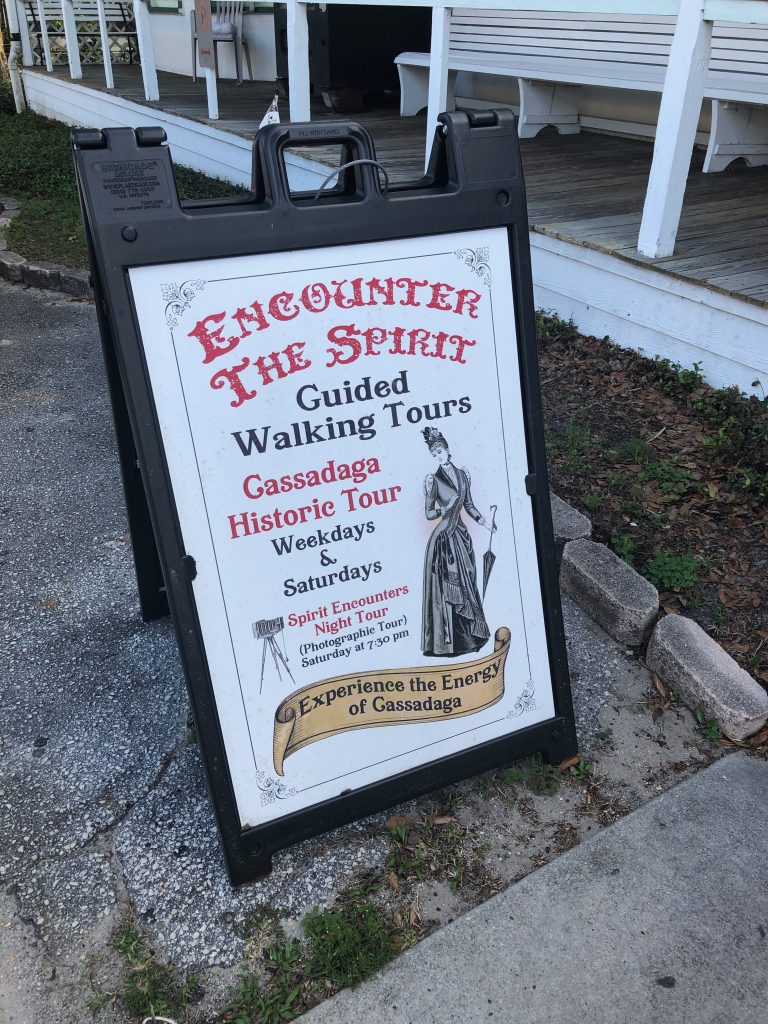 West Volusia County, Florida
West Volusia encompasses fourteen communities with an eclectic collection of accommodations and attractions between Orlando and Daytona.
Cassadaga Spiritualist Camp is in a class by itself. Established in 1894, visitors are drawn to the spiritual teachings and to experience the peaceful, healing energy of this community.
Seminars, festivals, and historic tours take place among the cobblestone streets and meditation gardens.
As the oldest active community of mediums in the Southeastern United States, and known as the Psychic Center of the South, readings (tarot, palm, psychic) and spiritual healings are given daily.
Nearby, stay and experience friendly spirit energy at Hotel Cassadaga, where Halloween takes on a more nuanced meaning. www.Cassadaga.org
Cassadaga Spiritualist Camp Tours
Walk and discover Cassadaga's historic, unique and mysterious beginnings and the spirit activity that still goes on in the historic homes of present-day mediums.
Gain insight into Spiritualism and feel the wonderful energy that is Cassadaga.
Cassadaga Encounter Spirit Night Tour
Learn about Spiritualism, Mediumship, Physical Phenomena on a guided walking tour of this Victorian-era community and into two of its historic buildings to explore spirit energy "hot spots."
Pin 10 Southern Ghost Tours to Pinterest