Halloween is the perfect chance to have some safe and scary fun and there's no better place than these Southern getaways that offer haunted attractions.
This is the time for ghosts and goblins.
We'll soon be slipping into October when the night creeps out to snuff the daylight hours and set the stage for paranormal theatrics. It's the perfect time to escape from your home and excite your senses with nocturnal frights.
In the south, there is no shortage of haunted sites. They make the perfect attractions for the thrills and chills we seek (while remaining physically distant and wearing face masks, of course).
All over the south are plenty of haunted attractions and paranormal experiences to be had.
Don't be afraid to go out and explore some genuinely frightening haunted locations.
A ghostly tour full of thrills and selfies perfectly punctuates a visit to these small southern towns.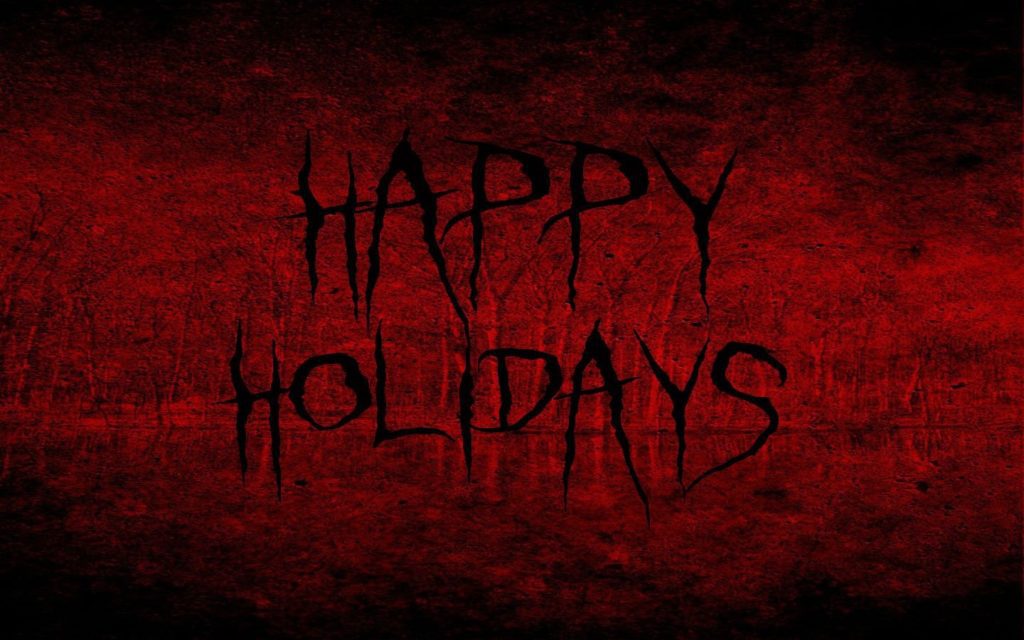 Helheim Haunted Attraction & More in Wytheville, VA
There is lots of wilderness to explore in and around Wytheville Virginia, in the Blue Ridge section of the Appalachians.
While pursuing outdoor adventure and/or leisure, you must stop at Helheim.
One of the best haunted attractions in the south, Helheim is housed in a 6,000 square foot amusement park and run by two 20 year veterans with equal parts scares and safety in mind.
The attraction is named for the Norse word for Hell, or "Land of the dishonorable dead". It's rife with post-apocalyptic Viking imagery. So in other words, it's awesome! I'm not the only one who thinks so.
It's a theScareFactor.com top-rated attraction.
For more paranormal activity, Wytheville has two options.
1870 Octagon Mansion
In addition to an impressive military artifact collection, the mansion is favored by bona-fide paranormal investigators. Have a gourmet Dinner with a Ghost and meet the spirits of past residents while engaging in a paranormal investigation.
Haunted Graham Mansion
The Haunted Graham Mansion holds secrets along with unsettled spirits from the past trying to find rest from their dark memories. Hair-raising tours are offered throughout October.
For more ideas, go to https://www.visitwytheville.com/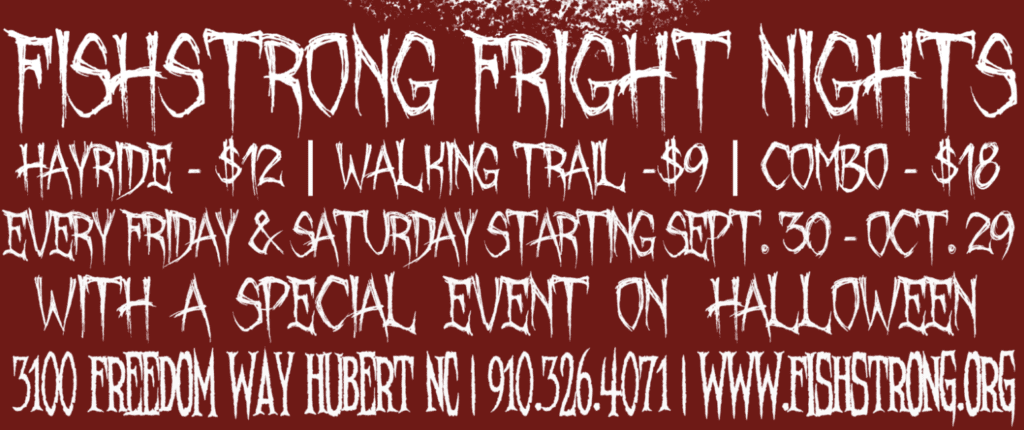 Fishstrong Foundation's Annual Fright Nights – Onslow County, NC
Lights, sound effects, woods, a scary walking trail past the Butcher Shop and other "abandoned" buildings.
Fishstrong Foundation's Annual Fright Nights in Hubert, North Carolina brings on the fear and the fun with food and craft vendors, carnival games, a pumpkin patch and more.
Open Friday and Saturday nights starting the last weekend of September through the end of October, and of course, open on October 31.
For more ideas, go to https://www.onlyinonslow.com/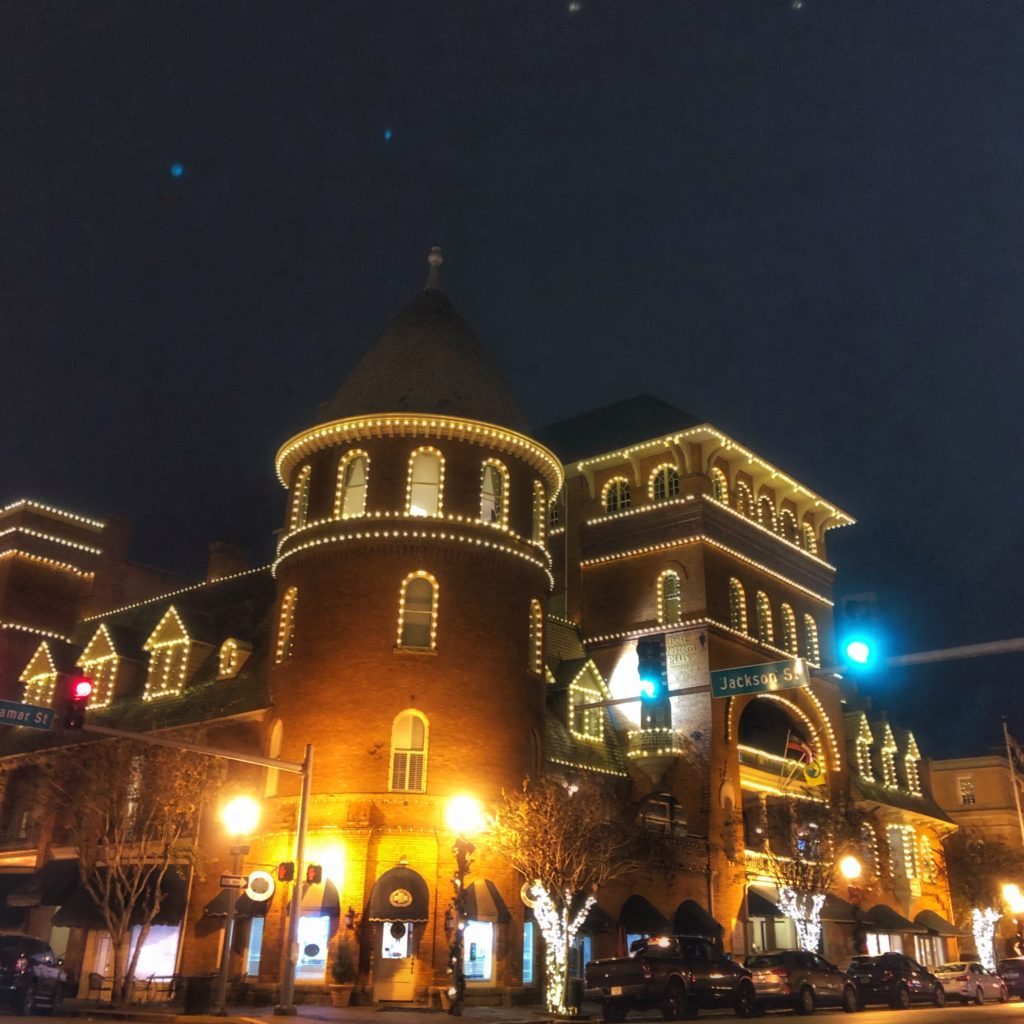 Windsor Hotel – Americus, GA
Built in 1892 to attract Northern "snowbirds," the Windsor Hotel is a fully restored Victorian-Moorish architectural beauty with castle-like towers, turrets, balconies and a three-story atrium lobby.
For deliciously shivery frights, take a Haunted History Tour on select nights in October, with stories of the ghastly ghosts of Andersonville, Plains' haunted house, the historic Rylander Theatre's "Frank the Friendly Ghost" and the grave of Sumter County's first sheriff, killed in 1839.
The benevolent ghosts of a housekeeper and daughter who were pushed down the elevator shaft to their deaths, and that of a beloved doorman, have been detected by certified ghost hunters.
Even on tours, the creaky Windsor Hotel elevator might start up or a bell mysteriously chime.
Stay overnight and toast the spirits on the Windsor's veranda. For more ideas, go to www.VisitAmericusGA.com.

Cemetery Ramble – Griffin, GA
Tiptoe through the tombstones during an evening of history on October 21, 2023 at the Oak Hill Cemetery Ramble walking tour.
Portrayed by actors in period costumes, famous local buried "residents" come to life in this annual event.
Consider staying at the Historic Brookfield Estate.
This 1875 Italianate-Federal style home, with its well-appointed rooms, vacation cottages and its intact outbuildings and gardens, is the perfect place to recharge for another day of exploring and maybe there are guests that have never left….
For more info, go to https://ingriffin.com/
Georgia Halloween Train – Kingsland, GA
This fall The Georgia Train in Kingsland, GA, invites you to experience Halloween on the rails in two very different rides.
Jump on the last train to escape a zombie outbreak, or have the kiddos face their fears and discover that not all ghosts are bad guys.
Race to escape a Zombie outbreak on the "Survivor Train," a live action, audience participation adventure to transport the survivors to a refugee camp.
Running into some trouble along the way could be dangerous for anyone stuck outside the train with a zombie horde. Not recommended for children under 12 or anyone faint of heart.
Kids and their adults prefer "Meet the Monsters," a more family friendly, interactive train ride.
Wear a costume and have a blast doing the Monster Mash with happy monsters ready to sing, dance, and share some candy.
For more info, go to www.VisitKingsland.com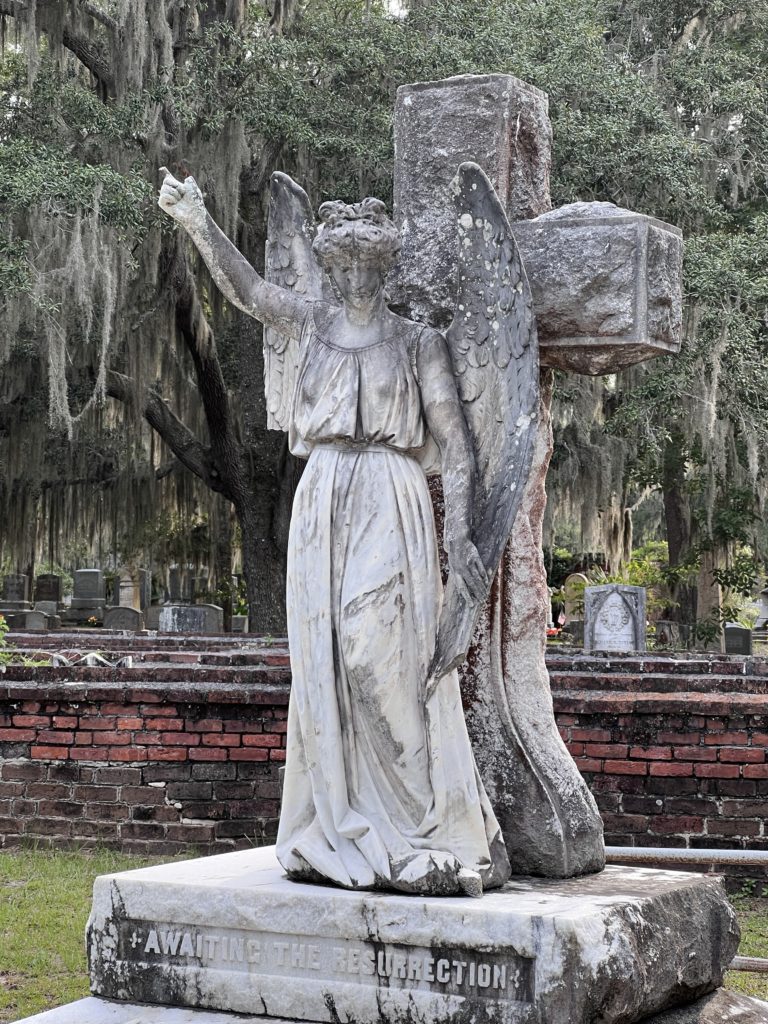 Haunted History Tour – St Marys, GA
Mark October 27 on your calendar for the Haunted History Tour in St. Marys.
This tour blends folklore with authentic historical happenings and locations.
The Friday night fun includes amateur storytellers holding court while fully costumed to represent their reflective time periods and characters.
Venues may include Oak Grove Cemetery, Orange Hall, The Federal Quarters (where Aaron Burr stayed after his ill-fated duel with Alexander Hamilton), and the Folk Victorian style Goodbread House, among others.
Popular past characters have included the goat man, visiting Salem witches, Thomas Carnegie, soldiers and pirates. Characters will regale spectators with tales from beyond the grave creatively connected to St. Marys' history.
For more info, go to https://visitstmarys.com/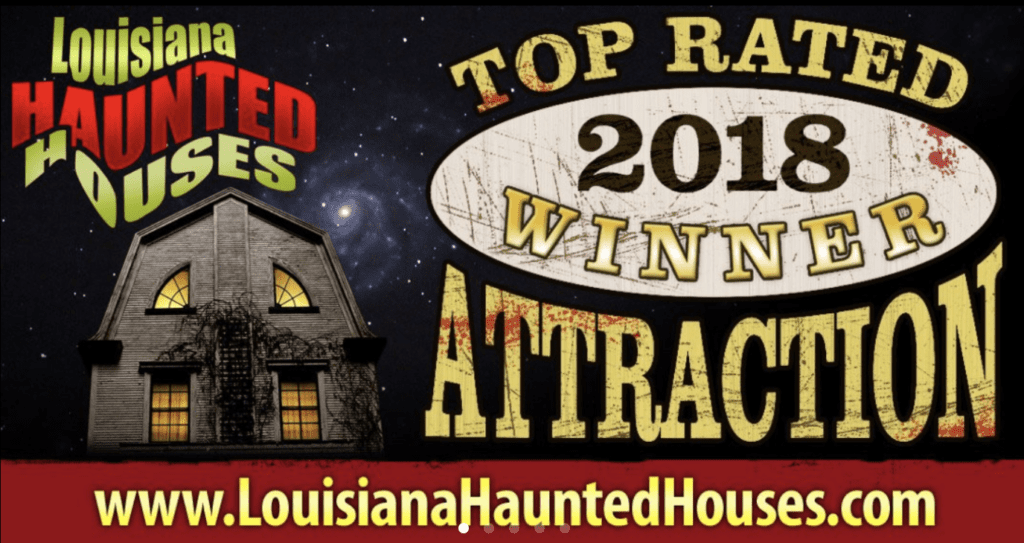 Dark Woods Haunted Attraction – Natchitoches, LA
A Natchitoches couple transformed a literal ghost town into Dark Woods Haunted Attraction, an outdoor adventure that combines a vintage setting with 21st century technology.
Buildings in the former logging village have been preserved along with a rural cemetery and a turn of the century grave diggers shack.
The new-each-year storylines bring the horror, folk tales and legends of Louisiana together in a unique immersive experience that is top-rated by aficionados, including The Scare Factor and Louisiana Haunted Houses websites.
Character actors, detailed costuming, realistic sets and Hollywood-style special effects produce an atmosphere of foreboding and fright covering over one terrifying mile.
Black lights, 3-D attractions with Chroma-depth 3-D glasses, strobe lights, fog and moving floors add to the shock, awe and fear factor.
For more info, go to www.Natchitoches.com

Haunted Aiken – Aiken, SC
Tailored Tours of Aiken–Haunted Aiken takes guests on a nighttime walking tour combining chilling tales of spirits with Aiken's history.
Spooktacular stories include haunted secret passages in the Old Post Office and bones in the basement.
In the former 1878 Aiken Hotel, phenomena have included shadowy movements, whispers, crying and screaming from empty rooms, where toilets flush and doors open or close.
Housekeeping carts have been found down the hall when left outside a room.
Ghost hunting tools aid in the discovery.
I recommend a stay in luxury at The Willcox Hotel, voted among the best in the world and consistently rated a favorite of guests and travel critics.
For more info, go to TbredCountry.org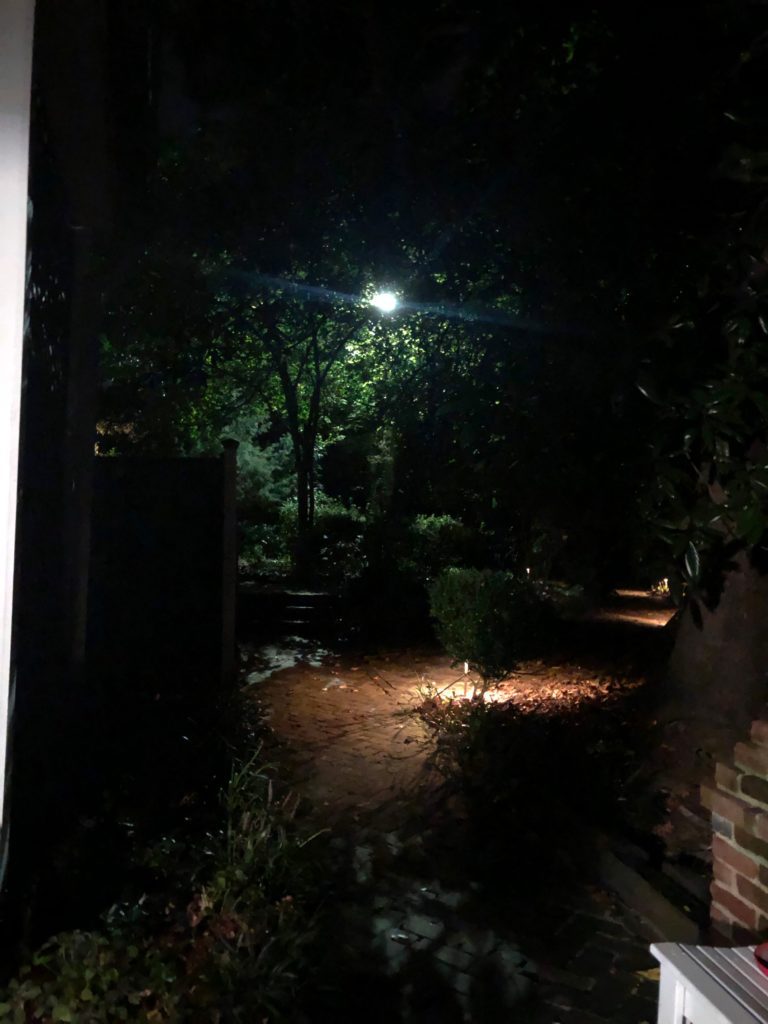 Haunted Fun in Vicksburg, MS
A number of experiences await you in Vicksburg, Mississippi
Located along the Mississippi River it is mostly known for it infamous McRaven House. It has been well documented by paranormal researchers and featured on A&E, the Travel Channel, and others.
You can even book a private tour if you dare.
You'll also want to add a Haunted Vicksburg Ghost Tour to your visit. There is no better or more thrilling way to discover the rich culture and haunting past of this sleepy southern town.
If you'd like to continue your hauntings throughout the night I recommend booking your stay at the Duff Green Mansion. I've stayed and, sadly, didn't have any paranormal experiences, but ghostly stories abound about this mansion.
For more info, go to https://www.visitvicksburg.com/
As always, big thanks to Laurie Rowe & Company for helping me put this epic Southern Hauntings list together.
Pin to Pinterest