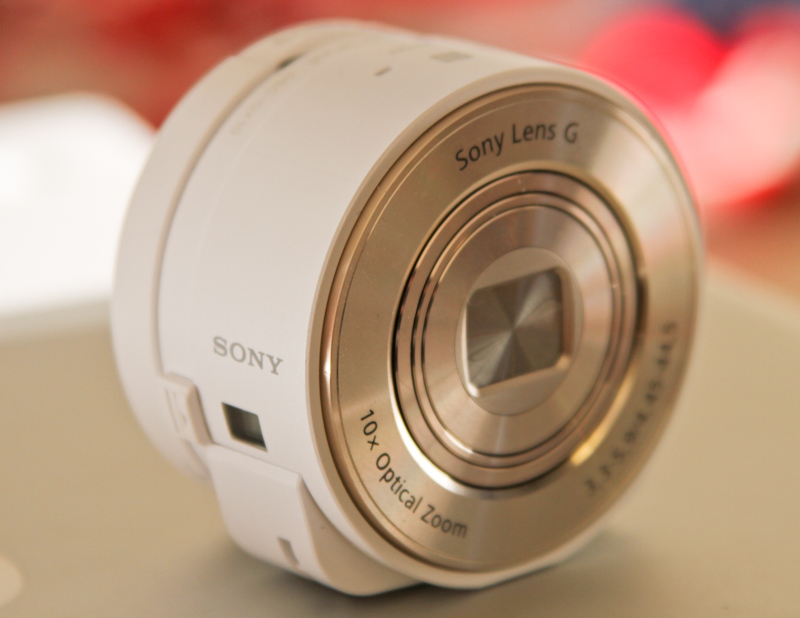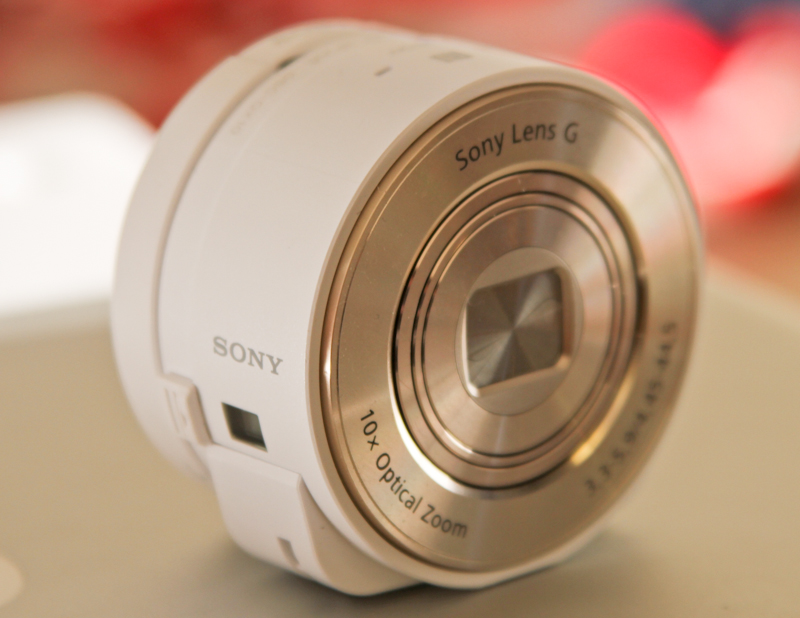 Disclosure: Product provided by Dyson/Sony for my review. All opinions are 100% my own.
I first saw the Sony QX10 two months ago and quickly decided that it needed to be added to my photo gear bag. Small, compact and versatile. I have been playing with it for about a month now and it has captured some lovely everyday moments. As with most cameras there is the good, bad, and everything in between. This review is based solely on my experience with the Sony QX10.  I like to read reviews that are straight up on how a camera works so that is what I am sharing here.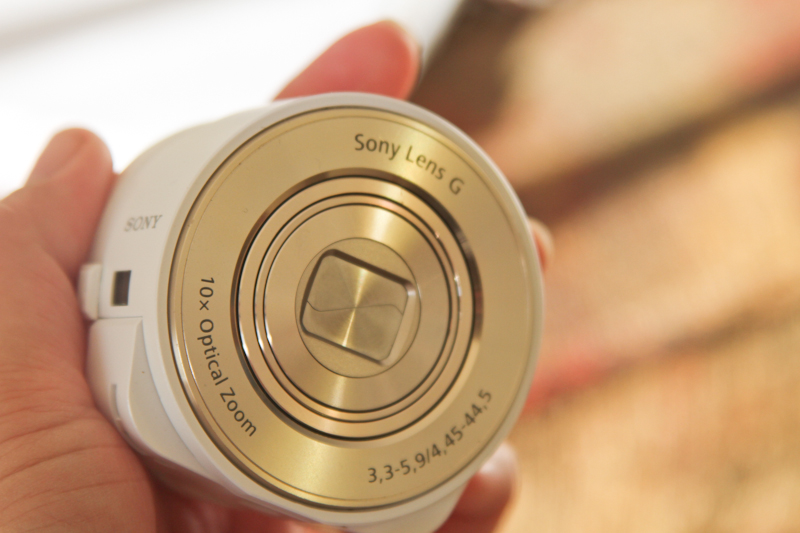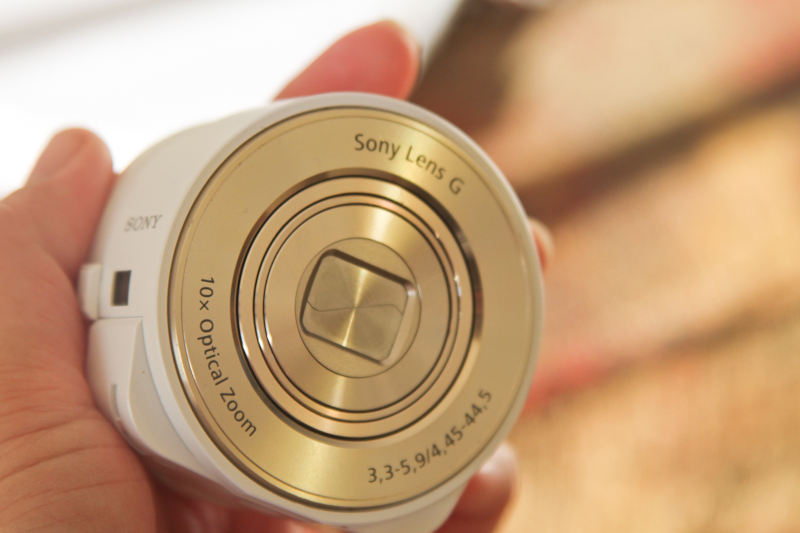 First, let me say that I adore my Sony Nex 3 camera that I received a few years ago so purchasing or reviewing a new Sony item is right up my ally. As a professional photographer I use a big name camera for my photo sessions and I'm always happy with the results. I thought I would only ever use that brand of camera gear. If someone would have told me a few years ago that I would fall in love with a Sony camera I would have called them a liar, but that is exactly what happened with the Nex 3 and I'm  hoping that will happen with the Sony QX10.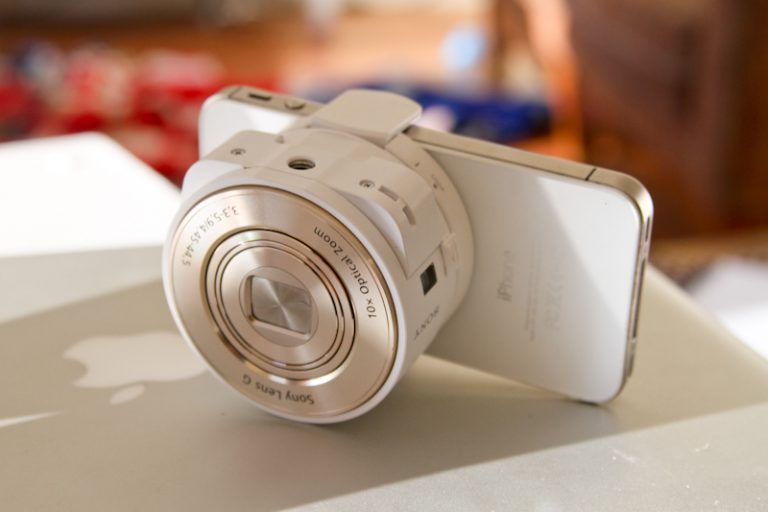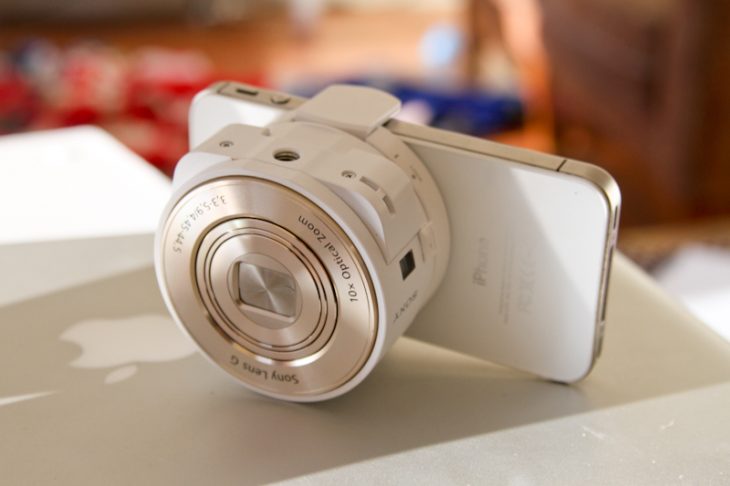 I love that the camera is small, lightweight and versatile. It can attach to my phone, can be attached to a tripod, held in my hand, balanced on an object, etc. etc. However, the place where the Sony QX10 gets really awesome really fast is that is works with bluetooth technology. I can place the camera anywhere I'd like, walk away and use my smartphone as the viewfinder and shutter.
I can now be in photos with the family and take photos of myself in front of landmarks when I travel. Someone recently mentioned that they never see photos of me at travel destinations the Sony QX10 is going to help change that.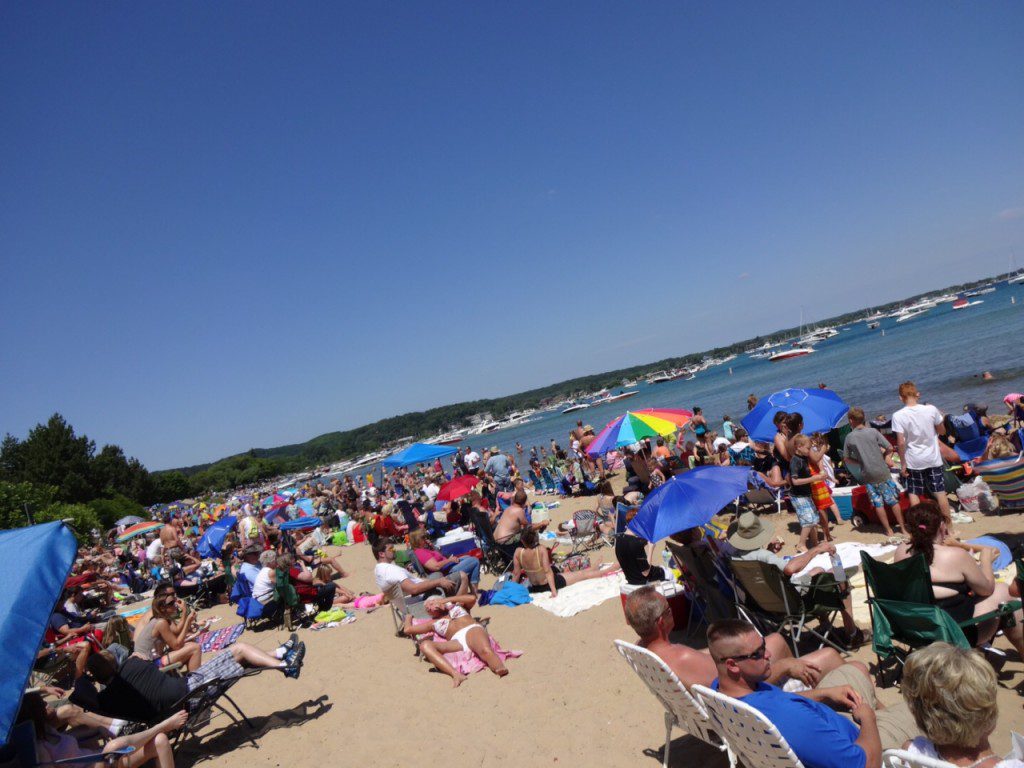 This image was taken at a local festival. Crowds were lining the beach getting ready to watch the Blue Angels fly.  I stayed under the beach umbrella and sent Em out with the camera so I could capture the crowd. She held the camera up high and pointed it down the beach. I looked at my phone and clicked away.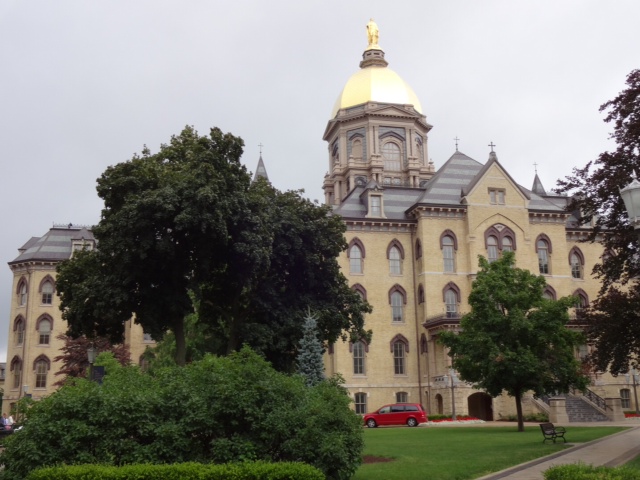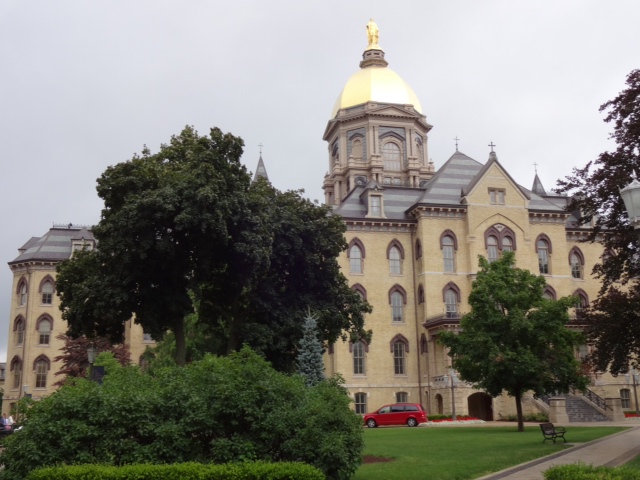 The camera has a wide angle of view. The above building is on the campus of Notre Dame. When I tried to take the image with a 28-135 lens on my pro camera I was only able to include about half the building. The Sony QX10 allowed me to photograph almost the entire building. I'll be giving this lens a more thorough wide angle test on an upcoming trip to New Orleans Plantation County. I want to be able to capture the entire house and I think the Sony QX10 is the camera for the job.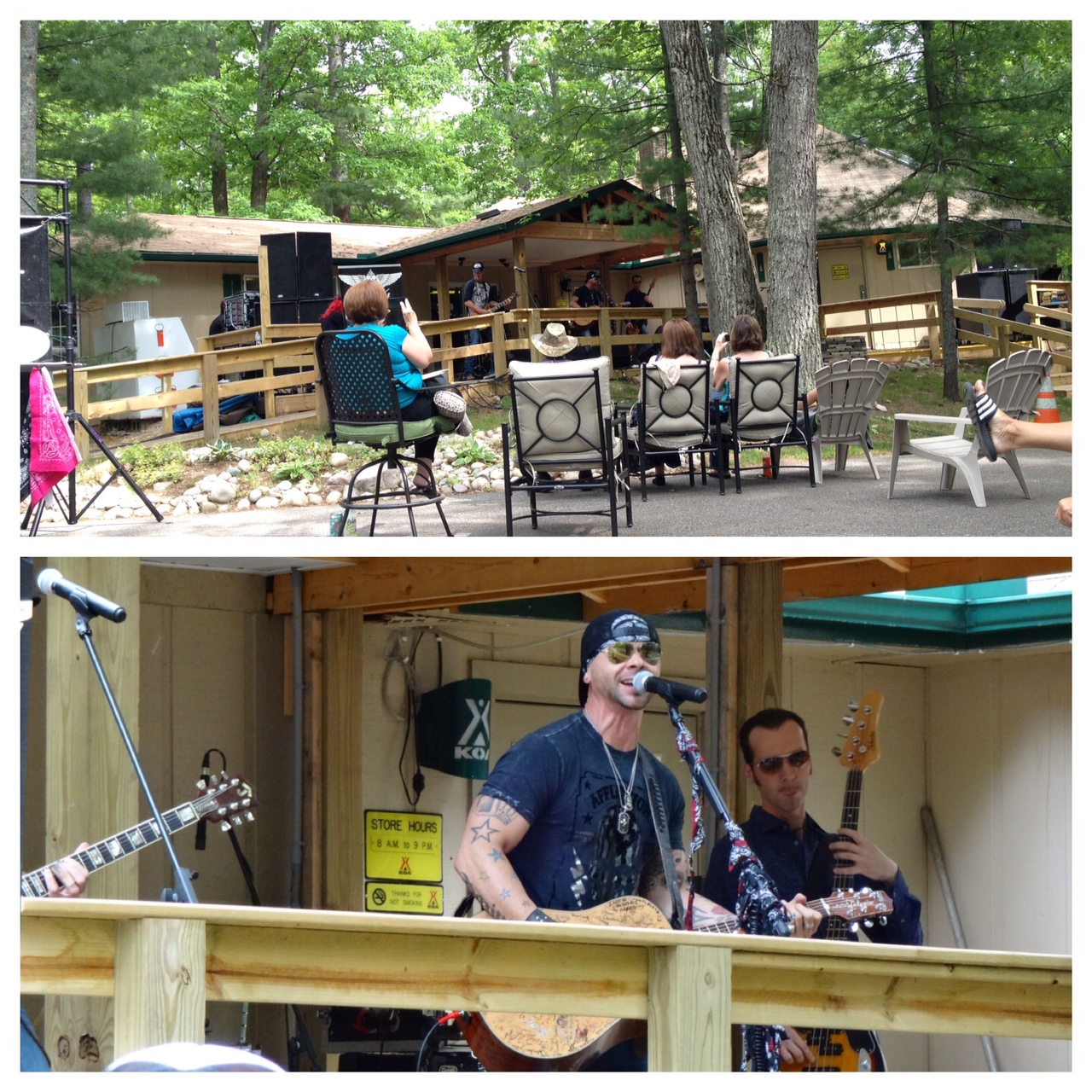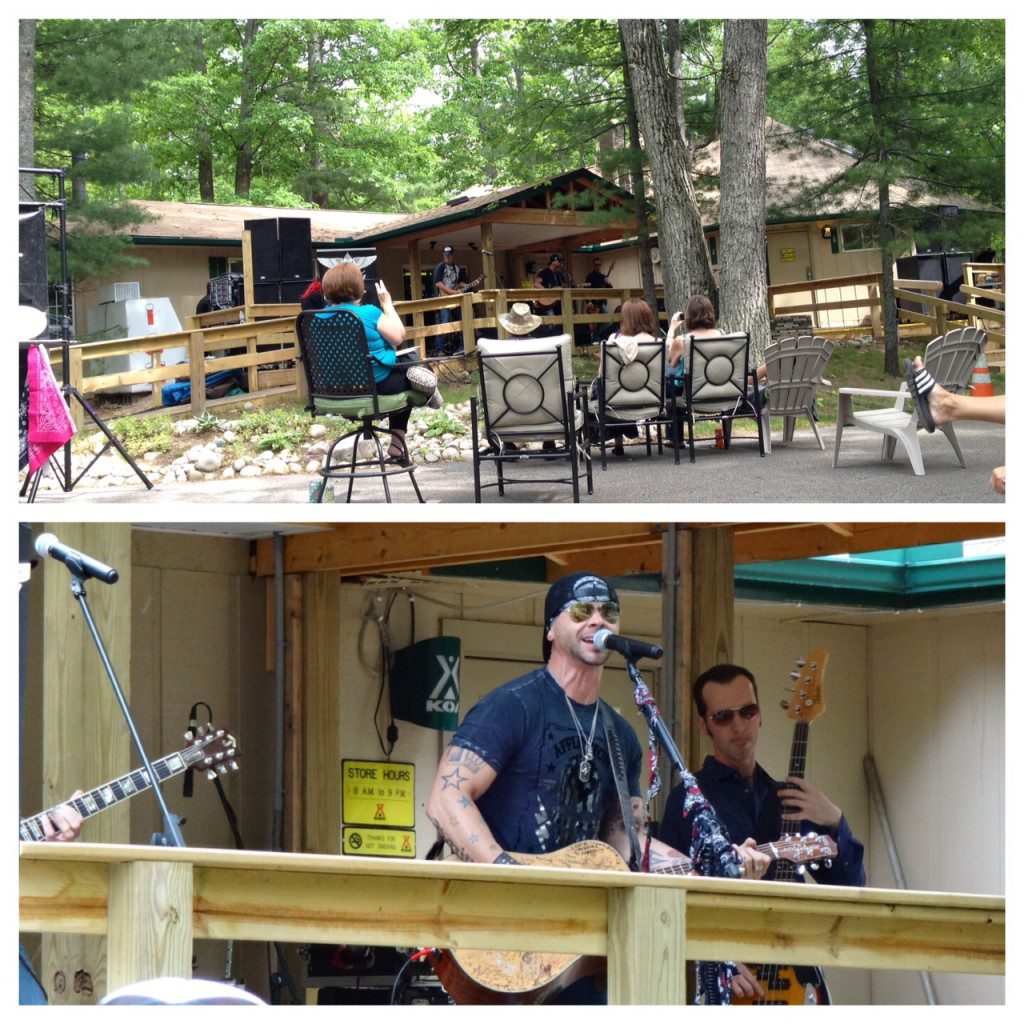 The QX10 has a 10x optical zoom that really brings objects up close and personal. The top image is with the camera at no zoom and  then I zoomed all the way in using the full 10x capability and captured the bottom image. That is a zoom I can get behind. By the way, this is from a Jared Blake concert we attended at the KOA campground in Higgins Lake, MI.
Just a fun little side note: Jared was on the first season of The Voice and is a pretty famous country singer. He does a handful of campground gigs each year so that families can enjoy a concert without breaking the bank. It was a great concert and my Sony QX10 helped capture those moments.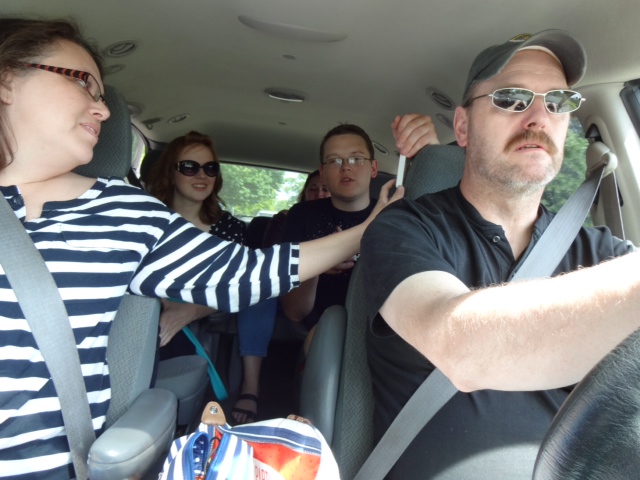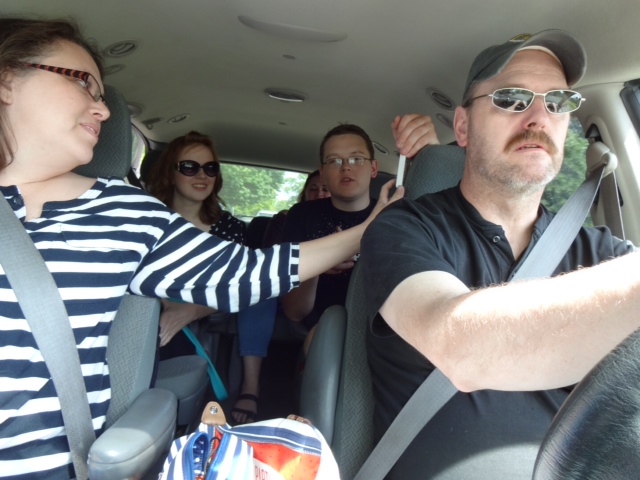 Showing the kids how the phone is the viewfinder and shutter.
To summarize, here is what I really like about the Sony QX10:
It's versatile. Attach to camera, hold in hand, use a tripod, set on flat object, etc.
The shutter is my smartphone so I can now be in images instead of behind the camera. Moms everywhere will love this.
Wide angle to capture more landscape/architecture
10x optical zoom for up close photos
However, I've yet to find a PERFECT camera and the Sony QX10 has a few drawbacks as well.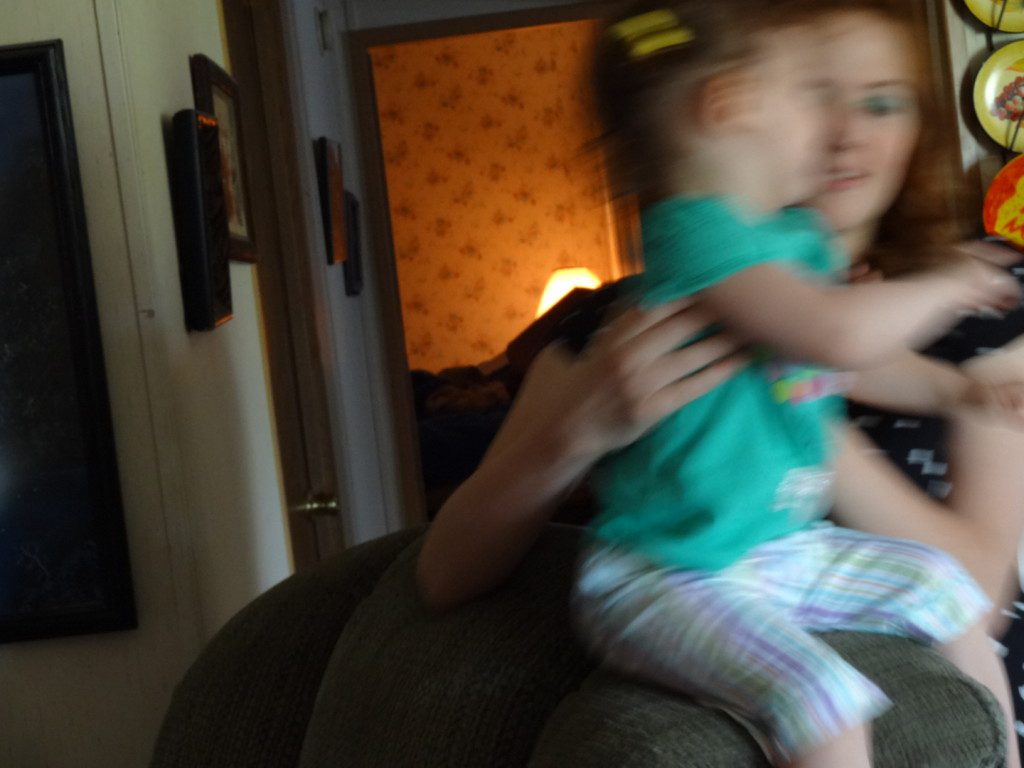 If an object, person, pet, wildlife, etc is moving the Sony QX10 has difficulty capturing the moment. If pets are running, if kids are squirming around, if you are trying to capture fast moving wildlife the QX10 is not the camera for the job. I was trying to take a photo of my niece and daughter and my niece moved just as I hit the shutter. The camera focused on the wall behind them and left her a blur.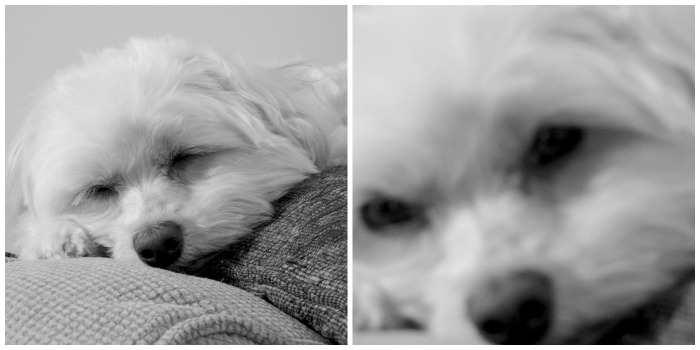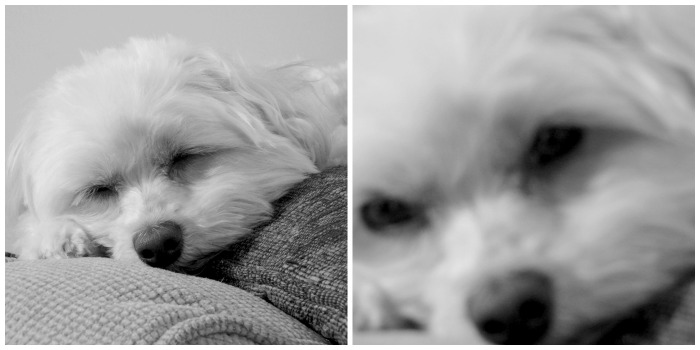 The image on the left is taken at about the 5x zoom setting. It's crisp and looks great. When I zoomed in the rest of the way the camera would not focus. It's not necessarily a con to the camera but it's worth noting.  However,  the camera will take photos as close as 2 inches away without using the zoom.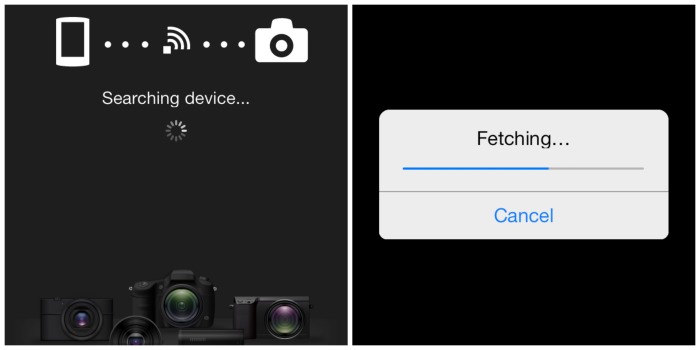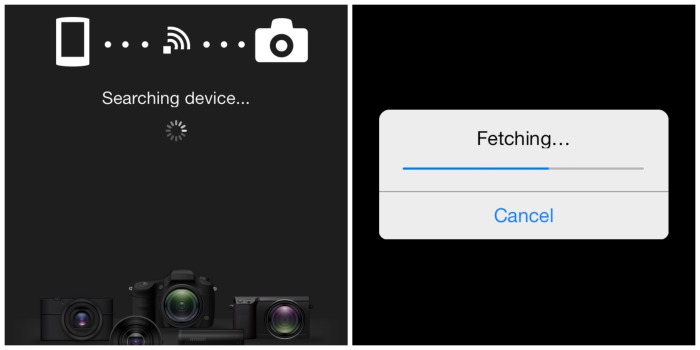 Now, I'm not sure if this next item is a user error, smartphone error, or a glitch in the camera. On occasion my phone has not been able to connect to the camera. To solve I turn off the camera, turn off the wi-fi/bluetooth and then turn everything back on. It then connects and everything works fine.
Additionally, the camera/phone can take a while to "fetch" some of the images. It can be quick on some photos, but take longer on others. I have yet to figure out what causes the delay. Not a big deal since you will use this camera for still objects, but it makes me wonder why it's happening.
OVERALL THOUGHTS ABOUT THE SONY QX10
If you are only use a cell phone to take photos the Sony QX10 is going to be a really fun upgrade for you. If you are using pro gear add this to your bag of tricks for a small, compact camera that takes great still photography. Understand that this isn't the camera to capture sports, fast children or wildlife. However, the size of the camera, its versatility and its wide angle & zoom capabilities make it worth adding to your camera gear.
((Note, the camera also has video capabilities. I'm not a videographer so I didn't review that function of the camera.))
The Sony QX10 is available at Best Buy
See what others are saying: