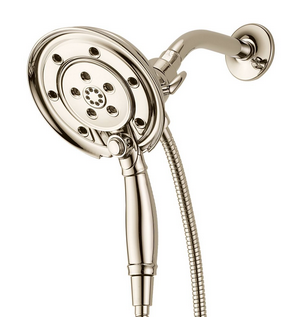 I participated in an Ambassador Program on behalf of Mom Central Consulting for Delta Faucets. I received a product sample & promotional item as a thank you for participating.
It's the little things in life, right? Little things that make us smile. For me, that little thing right now is my brand new Delta In2ition showerhead. When I was asked to be a Delta In2ition Ambassador I was thrilled. We are always working on home improvement project around the house and the bathroom shower is one of the next projects to tackle.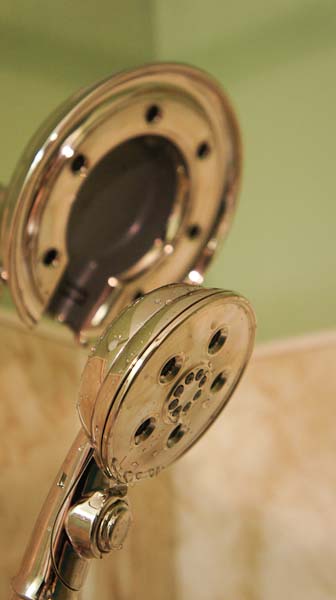 I really, really want a new shower enclosure (ours is so 1970) but, enclosures are expensive and I like to travel so it keeps getting delayed. However, I thought a brand new showerhead might be just the thing to spruce it up a bit until I'm ready to replace the entire tub/shower combo. I have a feeling that project is still a few years away.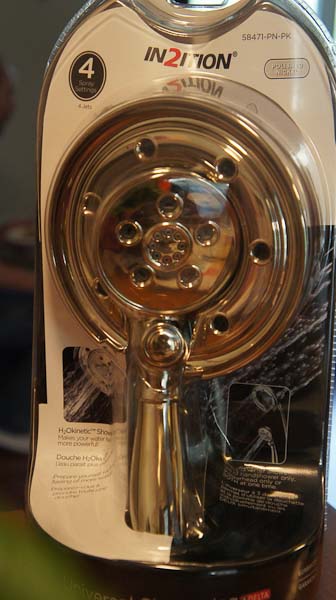 I received the Delta In2ition® Two-In-One Shower Arm Mounted Shower. I love the sleek style and polished nickel finish. The finish actually looks really good with the shower enclosure.
This is a showerhead and hand-held shower all in one. This is perfect for giving little ones a bath, cleaning the tub, or, one of my least favorite tasks, giving the family dog (in our case, BB) a bath.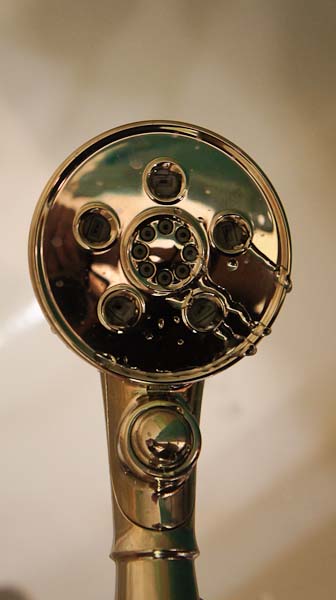 The handheld portion can run separate from the showerhead which I love since I don't necessary want to get soaking wet while I'm giving BB a bath. Although, let's be honest, when giving a dog a bath getting wet is inevitable.
Here's a little video about more of my favorite features of this showerhead.
Another great feature, that I forgot to mention in the video, is that the showerhead has a pause setting that reduces the water to a trickle when a full spray is not needed, for example, during lathering up or shaving.
Alan installed the new showerhead while I video tapped the process which I'll be sharing with you next week. You'll want to stay tuned because I think you'll be amazed at how incredible easy it is to do. Anyone can do this. Seriously, it took about 15 minutes. See you next week for post 2 of my 3 post series.