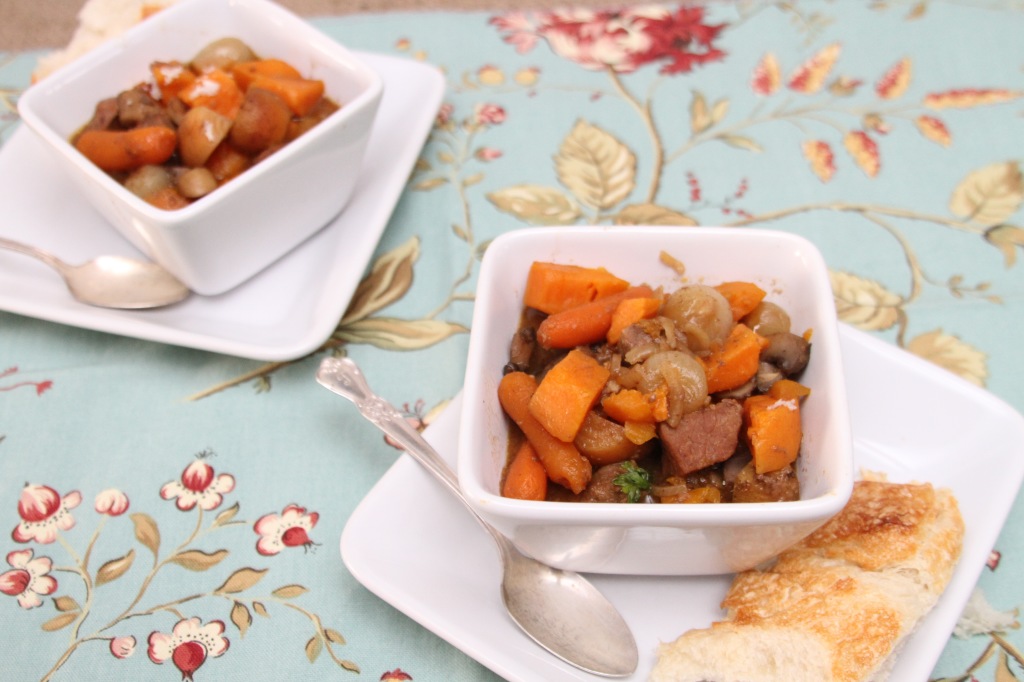 If you know me you know I'm not a fan of winter. In fact, I usually do everything in my power to escape the cold northern Michigan winters. However, there are times when home is where I'm at and they only way to combat the cold is to start a soup recipe or hearty beef stew in the slow cooker.
My mom's beef stew has 4 basic ingredients: beef, carrots, potatoes, onions. If you eat beef stew at mom's house that is what you'll get. There is comfort in knowing it will always be the same. However, I enjoy a bit of variety so beef stew at my house is an ever changing recipe. I like trying different vegetables and different seasonings in my search for the perfect stew flavor and consistency.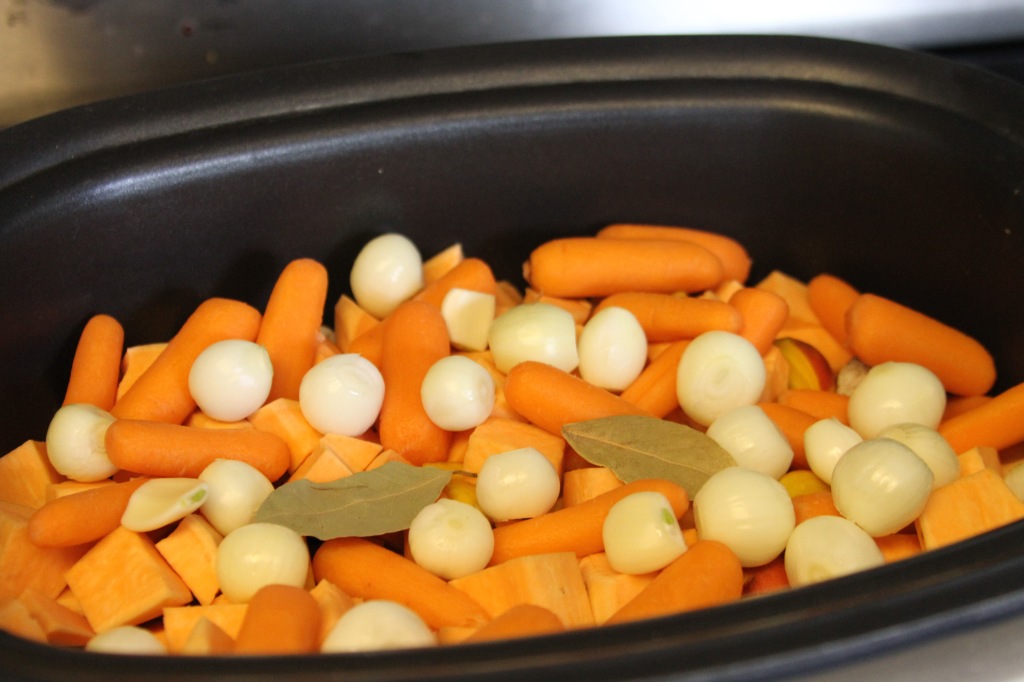 I may have found a winner with this recipe. I switched out white potatoes for sweet potatoes, added golden beets and baby bella mushrooms, and added a secret ingredient that took the stew to a whole new level of deliciousness.
Alan loved this beef stew at first bite. Although I think part of that love comes from actually having beef as a base of a meal. I make a lot of vegetarian meals so a hearty beef stew was right up his alley. This is definitely a beef stew that I will make again. I love how easy it is to throw everything in the slow cooker and 4 to 6 hours later, depending on the slow cooker settings, it's done.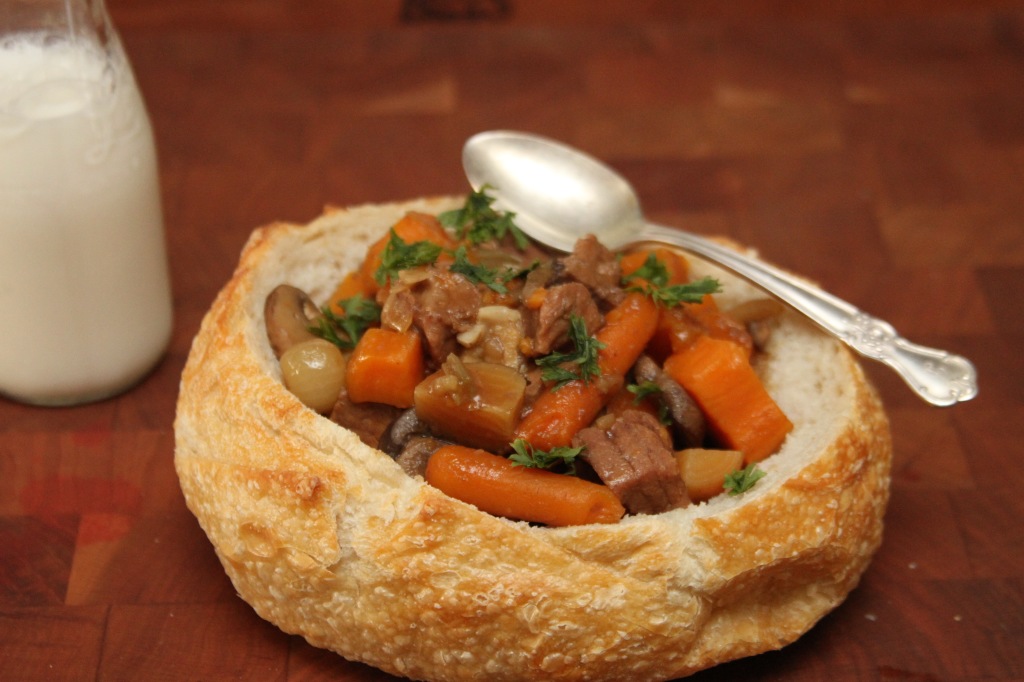 To make this an even heartier meal you can serve the stew in a bread bowl. I use a round sourdough bread. You'll want bread with a firm crust. To make the bowl simply cut off the top of the bread and remove the breading from the inside. Ladle the stew directly into the bread bowl and enjoy.
I'm sharing this recipe over at KraftRecipes.com. Go ahead and click over to see what makes this hearty beef stew so delicious.