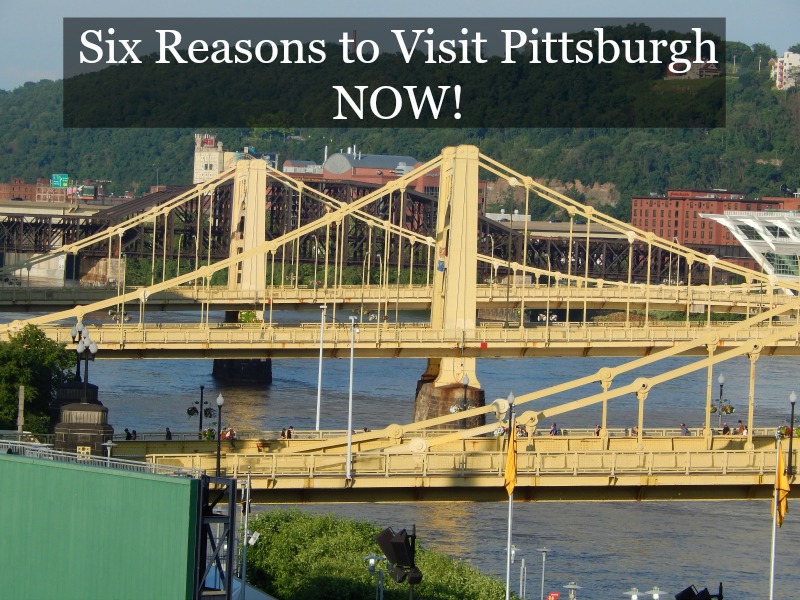 Pittsburgh is booming both culturally and economically as of late, and it's not very hard to see why. Visitors are drawn to the city for its fabulous culinary offerings, eclectic neighborhoods, and all-around picturesque views. The 'Burgh has diehard sports fans and its residents love telling you why its the perfect city to live in. If you're heading to Pittsburgh in the near future or are even considering a visit, here's the top spots to check out. But be warned, many have visited and have fallen in love with city so much that they've decided to call it home!
Mount Washington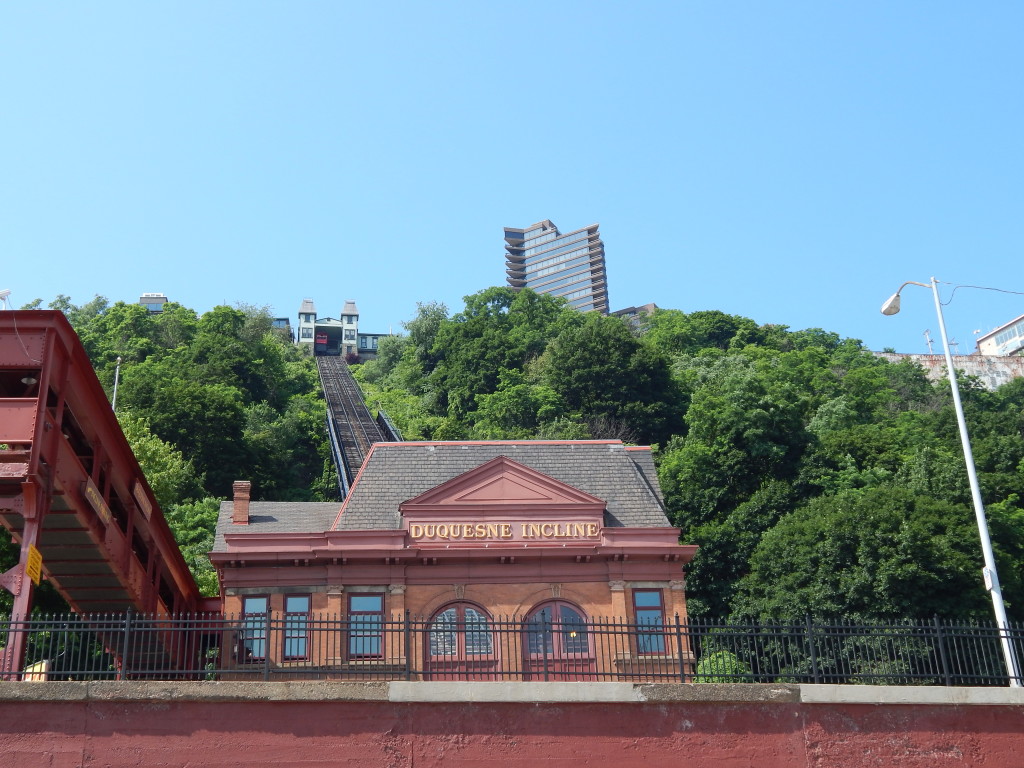 The Allegheny and Monongahela Rivers converge to make the Ohio River, and this aquatic angle is where Pittsburgh proper exists. If you're looking for the quintessential city view, ride the Duquesne Incline or Monongahela Incline to the top of Mount Washington for breathtaking scenery. It would be hard to choose the best time of day to see the city, but my pick is at dusk or later when the lights reflect in the rivers and the skyline is simply stunning. While you're up there, you can grab a bite to eat at one of the upscale restaurants like Altius or Grandview Saloon on Grandview Avenue that have floor- to-ceiling windows and delicious dining.
The Strip District
The Strip is a cultural explosion, filled with restaurants and stores, and its all-around eclectic feel make this area a must-visit spot. If you're looking to score fresh produce, head there early in the day and pick up some morning fuel at Peace, Love, & Little Doughnuts. Pennsylvania Macaroni Company on Penn Ave. is where the locals head for fresh Italian bread and a deli that will make your mouth water. Reyna Foods is a Mexican shop selling Freshly-made tortillas and imported items. At night and on weekends, The Strip comes alive with its nightlife! Altar Bar has live bands and entertainment, Kaya's caribbean flair is always a fun spot to hang at, and Static is the club to dance the night away. If you've worked up an appetite after all of the late night revelry, head to Primanti Bros. for their famous Pittsburgh-style sandwiches stacked high with French fries, cole slaw, and sliced deli meats.
Station Square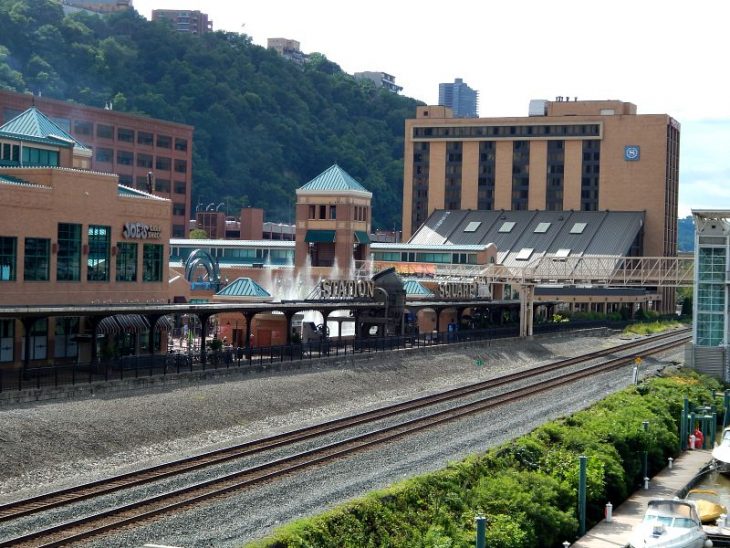 Station Square sits right on the Monongahela Riverbank and has plenty of shopping, restaurants, and nightlife on the weekends. feel free to stroll along the paved paths for a gorgeous view of Pittsburgh proper or take a riverboat cruise on one of the Gateway Clipper Fleet's old-fashioned riverboats. During the summer, Fountain Shows in Bessamer Court draw visitors for the fun music and synchronized water display. Hard Rock Cafe has local, as well as international, artists playing live music or, if you're up for some fine dining, Grand Concourse has not only amazing steaks and seafood, but its stained glass cathedral roof will have you gaping and reaching for a camera. Want to give your feet a break from all of the touring? Just Ducky Tours, Segway in Paradise, and horse and carriage rides from May through October are all fun options to see the sights of Pittsburgh.
South Side
Just down the street from Station Square, the South Side is Pittsburgh's hip, youthful area. Lined with bars, restaurants, and the ever-growing South Side Works shopping area, there's plenty to do, see, and eat! On weekend nights, it's easy to pick one bar or go bar-hopping and catch a live concert in this eclectic area of town. During the day, head into one of the shops selling local wares, clothing, and other goods, get a new tattoo, or simply take an outdoor seat and check out the folks passing by.
Oakland
Oakland is the part of town where you can get your educational fill of the city! Carnegie Museums of Art and Natural History provide hours of learning, and its renovated Dinosaur Hall is worth the trip alone. Phipps Conservatory is a welcome respite year-round, and a walk through its themed indoor and outdoor gardens will leave you relaxed and looking for your gardening tools when you head home. The Cathedral of Learning at University of Pittsburgh is home to 30 Nationality Classrooms, each decorated in a traditional country theme including Ireland, Africa, and Russia.
North Shore
Game on! The North Shore in Pittsburgh is the place to be if you're a sports fan. Heinz Field is the home of the Pittsburgh Steelers and tailgating. Baseball fan? PNC Park is where you can head for affordable Pittsburgh Pirates games and gorgeous views of the city. After trying out some of the great restaurants in town, walking trails along the North Shore provide for a relaxing stroll or a vigorous run.  Fans of Mister Rogers' Neighborhood will love the giant bronze memorial statue of the beloved children's hero. National Aviary is the place to visit for bird lovers, and its indoor themed rooms and outdoor penguin habitat is educational and fun.

I'm elated to call Pittsburgh my local big city and am more than happy to share what makes The 'Burgh so amazing! Ready to call it home yet? 😉
Karyn Locke is Trekaroo's Marketing and Social Media Guroo and newly-appointed Mid-America Guroo. A former military brat who caught the travel bug at a very early age, Karyn loves road tripping with her family and writing about her travels from small town Ohio at Sand and Snow…and Everywhere in between!