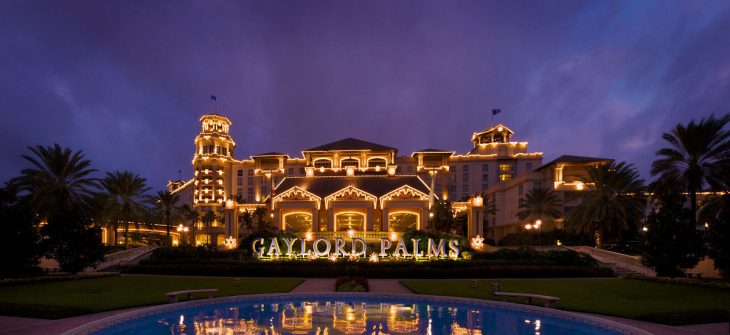 (c)GaylordPalms.com
Enjoy a weekend getaway at the Gaylord Palms resort in Kissimmee, Florida for a great family adventure. Have brunch with Shrek, wander through 8 degrees looking at colorful carved ice, and enjoy the holiday, festive atmosphere of the Gaylord's atrium.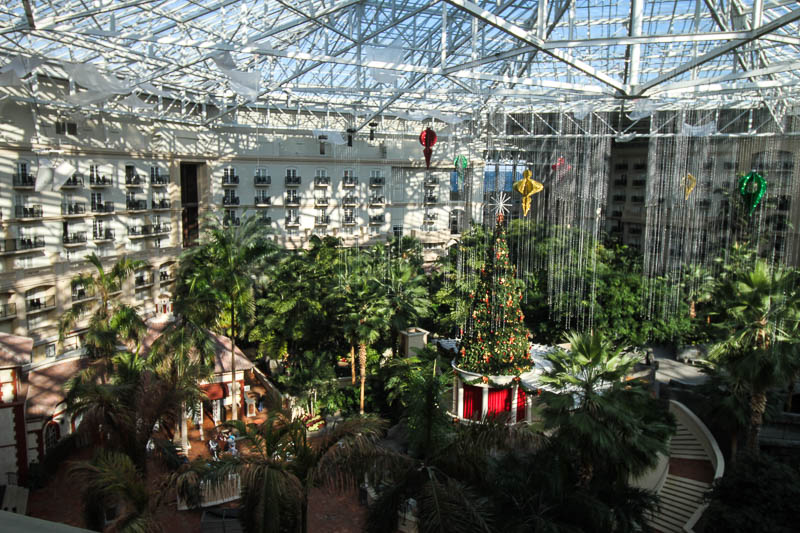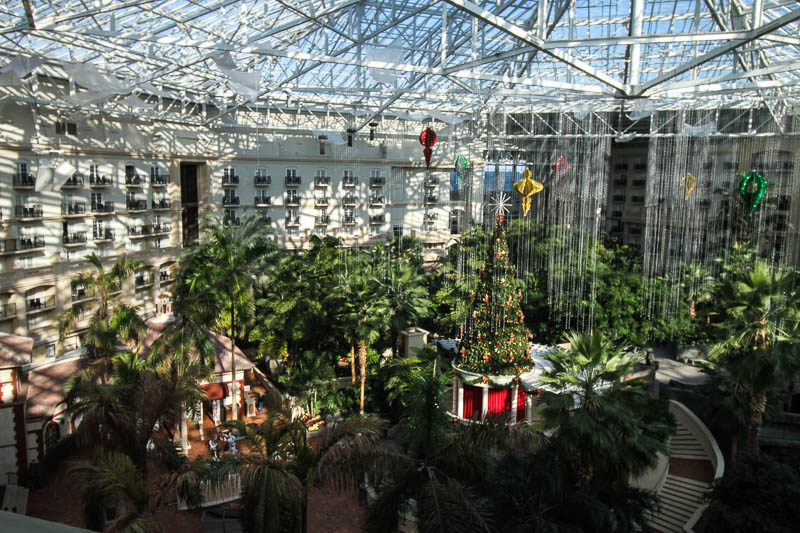 Ask for a room with an atrium balcony and enjoy the beautiful holiday sights, sounds and lights.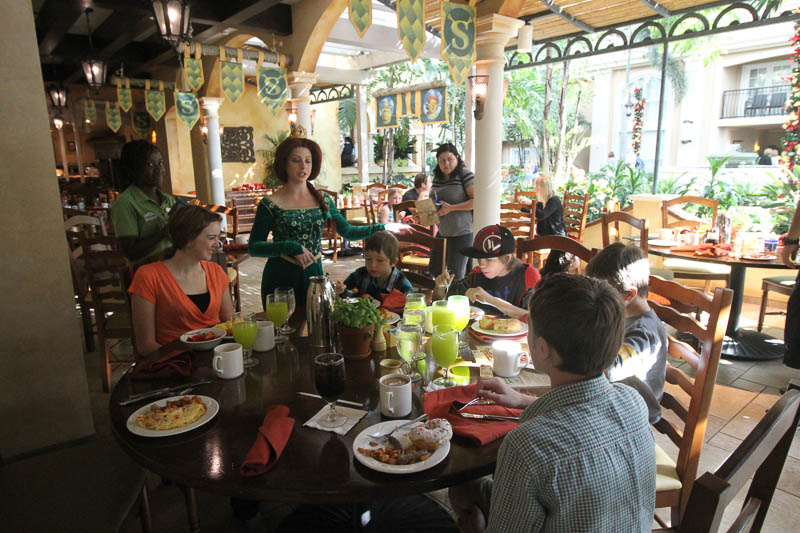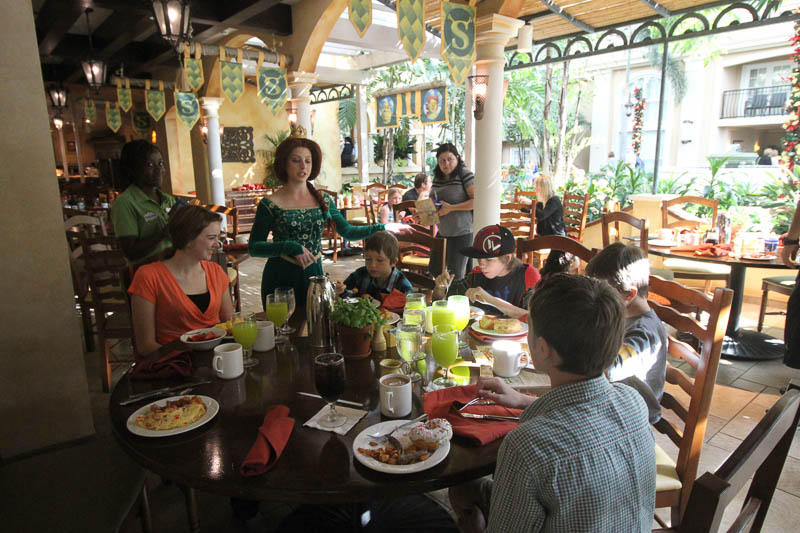 The Shrek brunch buffet is held in the Villa de Flora restaurant in the Gaylord Palms Resort atrium on Saturday and Sunday from 8-1030. Shrek and Fiona made their way around the restaurant stopping at each table and visiting with guests. They happily take photos with groups and individuals and chat with children about life in Far, Far, Away. It's a delightful experience and one that we always enjoy.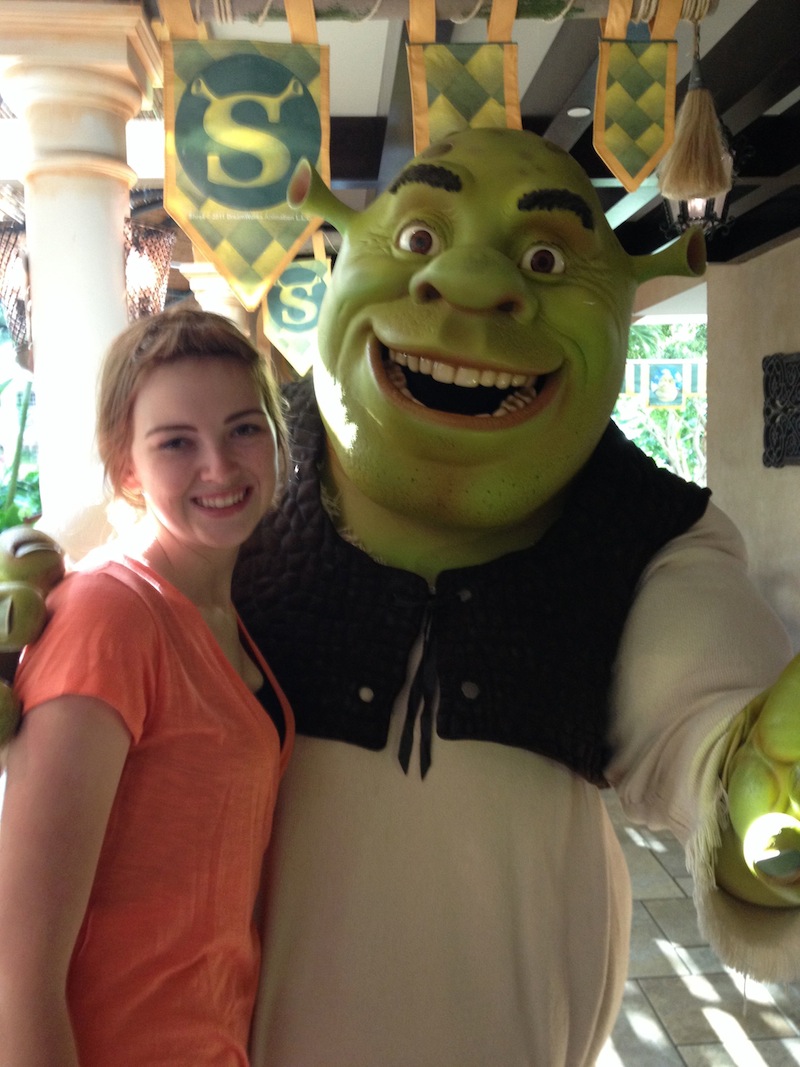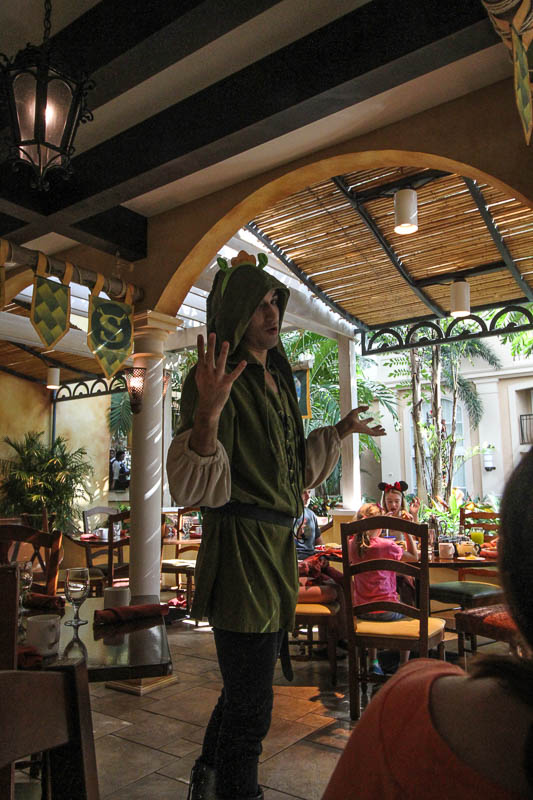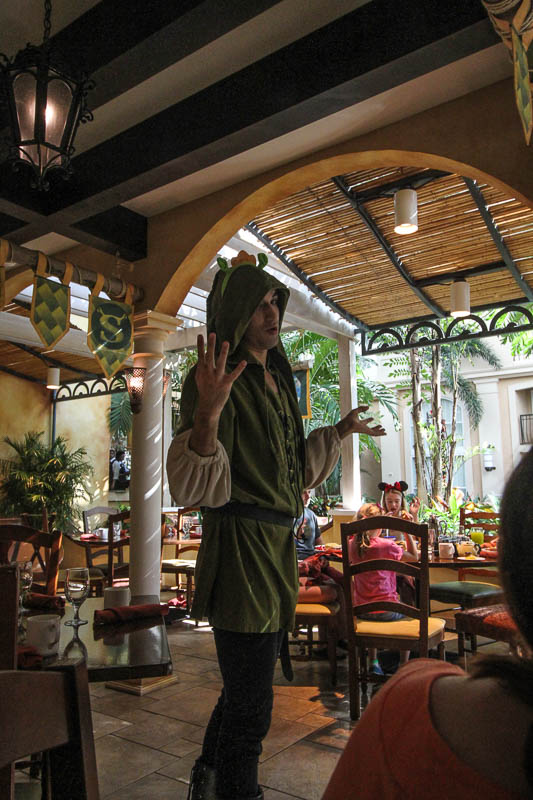 The buffet brunch has so many choices. There is an omelet station, fresh fruits, french toast, pancakes, yogurt, cereal, eggs, potatoes, bacon, sausage, and so much more.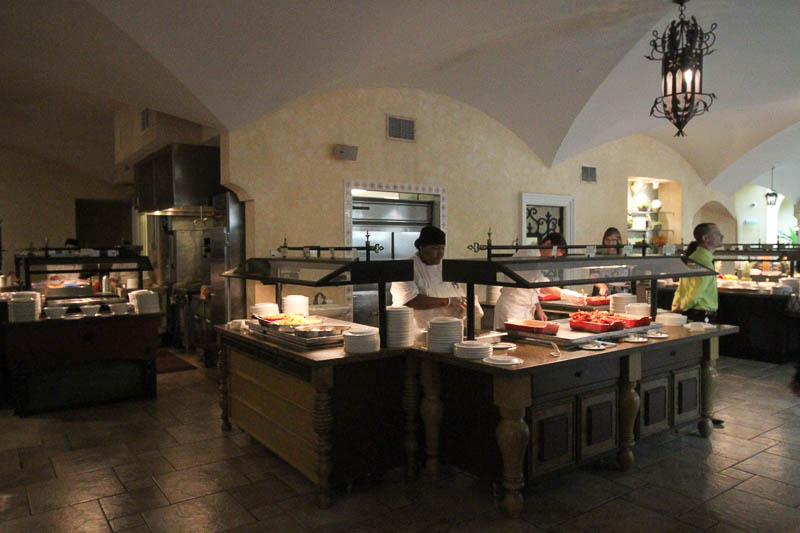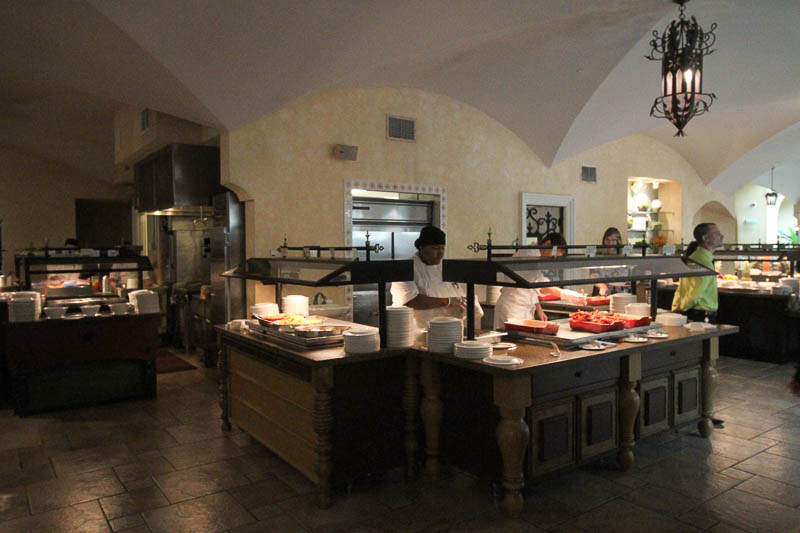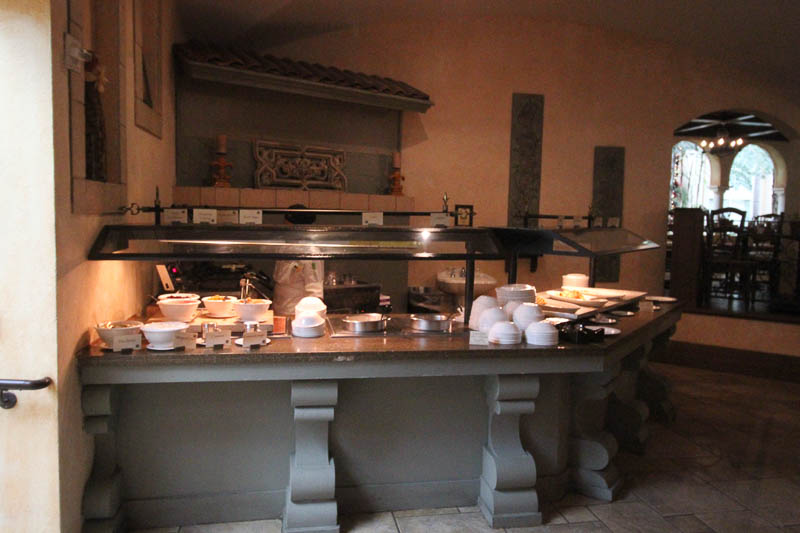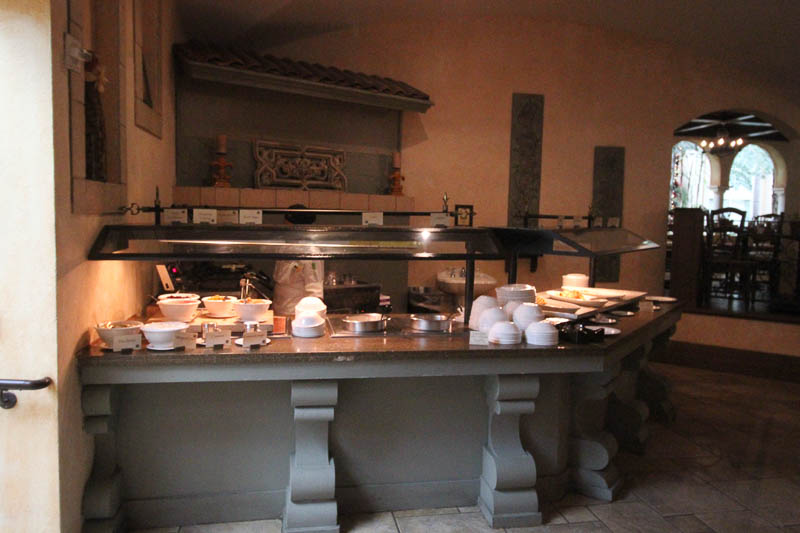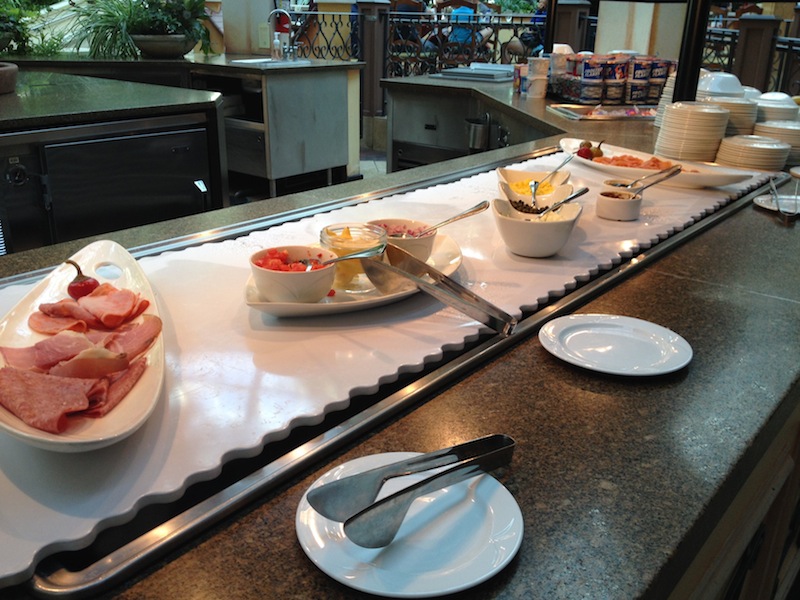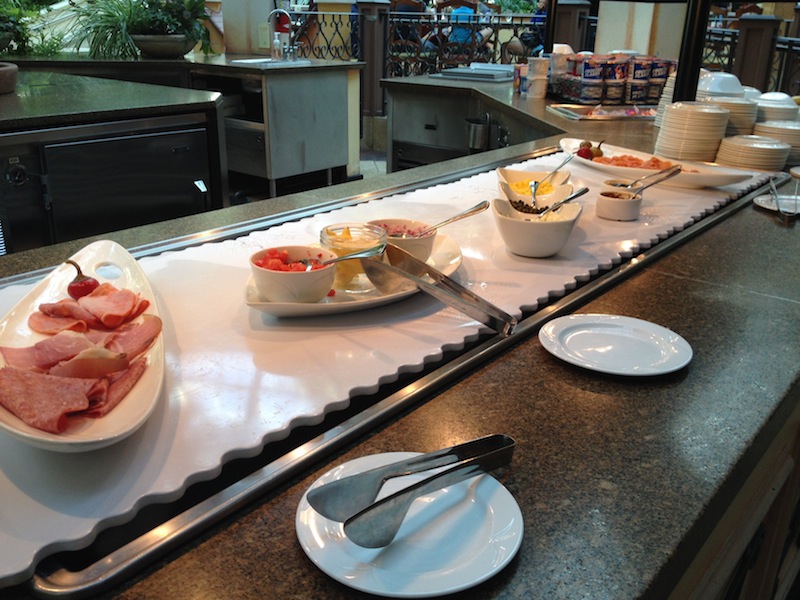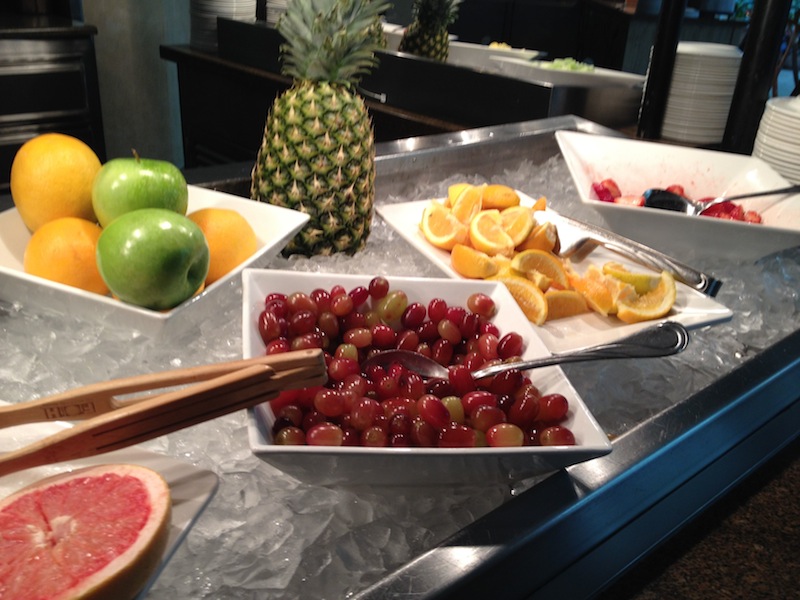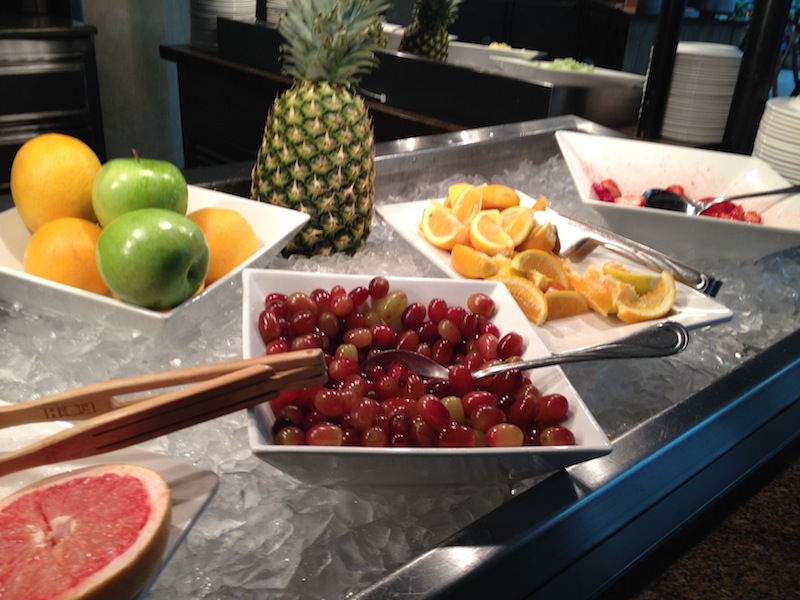 Be sure to try the swamp juice and green chocolate fountain!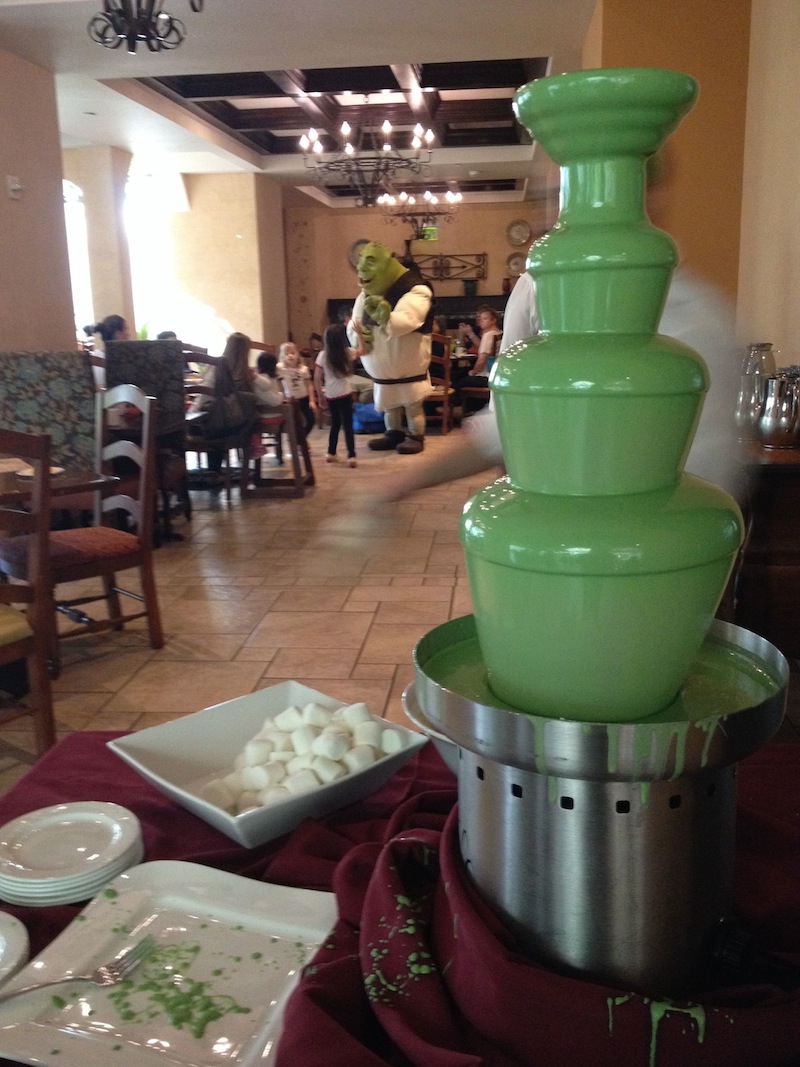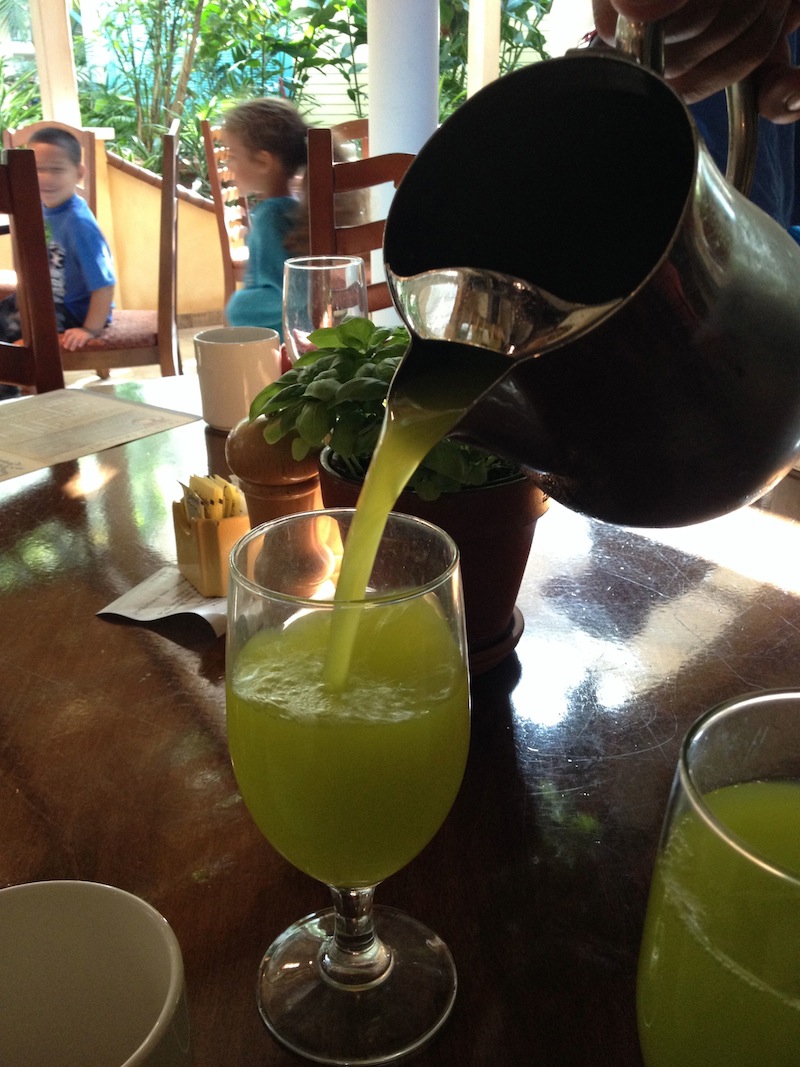 After you fill up and you finish visiting Shrek & Fiona it's time to walk over to the other end of Gaylord Palms resort for a chilly good time.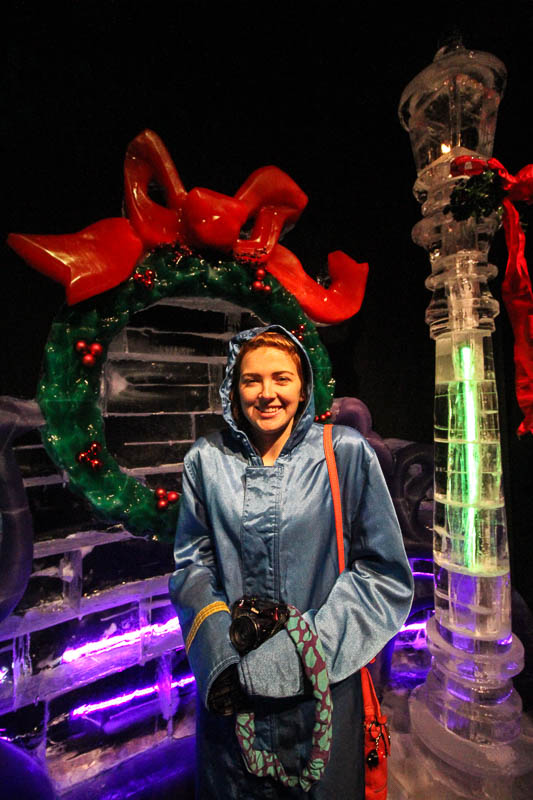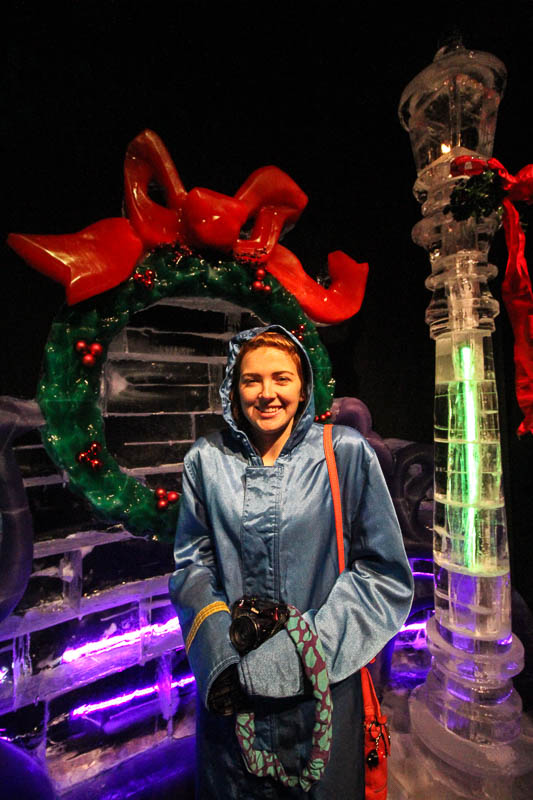 Before you enter ICE you'll be given a heavy duty blue coat that will keep you warm in the 9 degree temp room. Remember to take gloves, scarf and wear socks and closed toed shoes.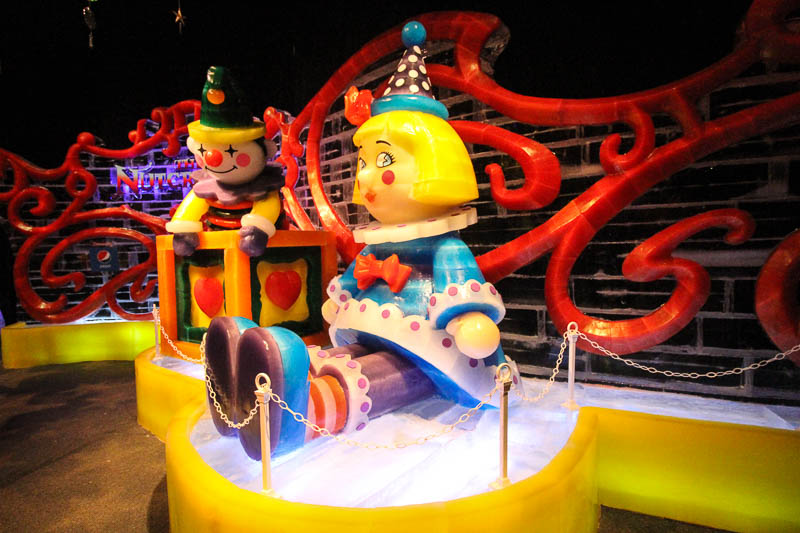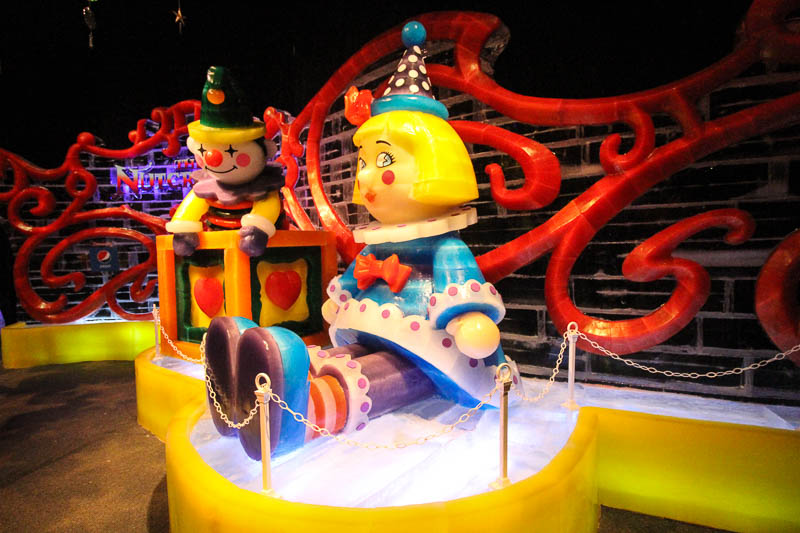 The artisans from Harbin, China fly all the way to Florida to create these colorful works of art from 2 tons of ICE. This year's exhibit is based on the classical theater production The Nutcracker.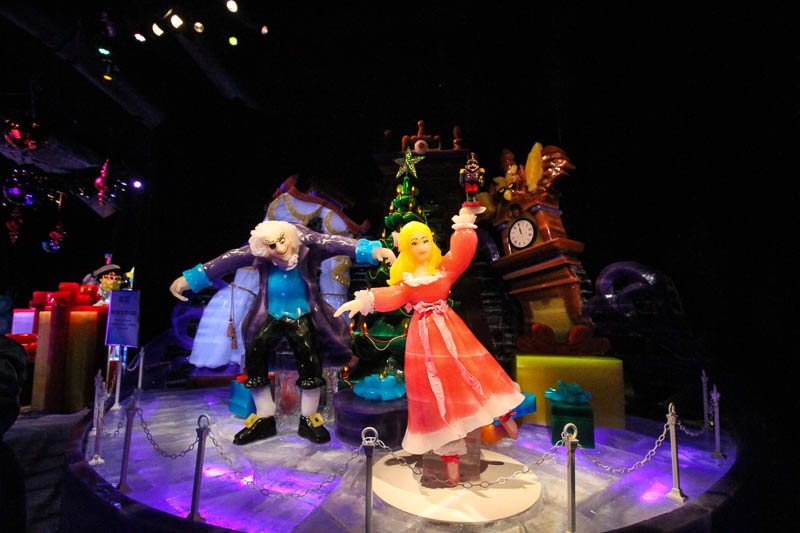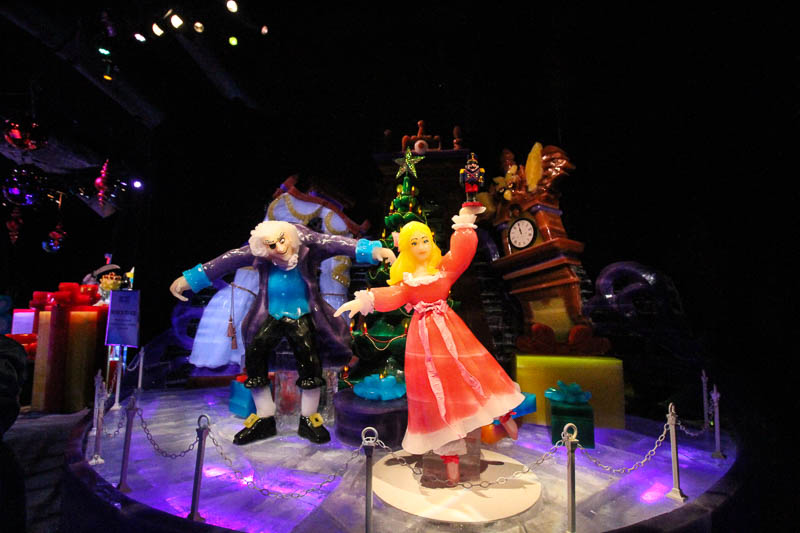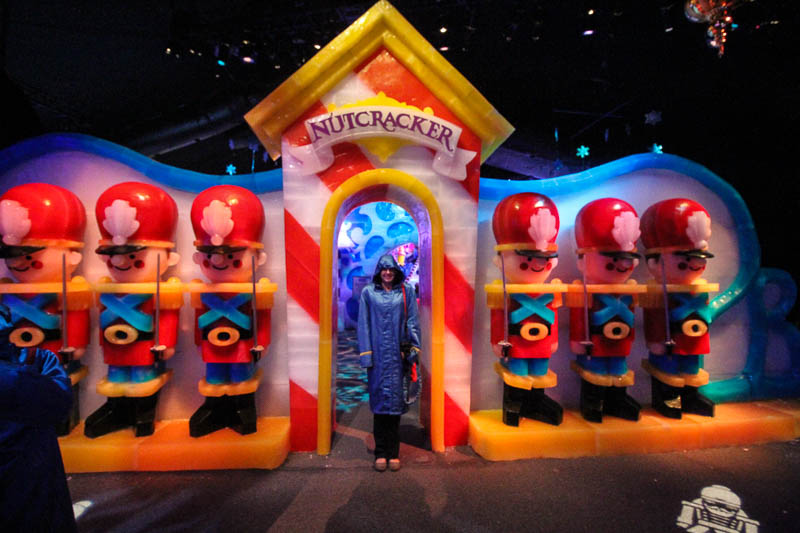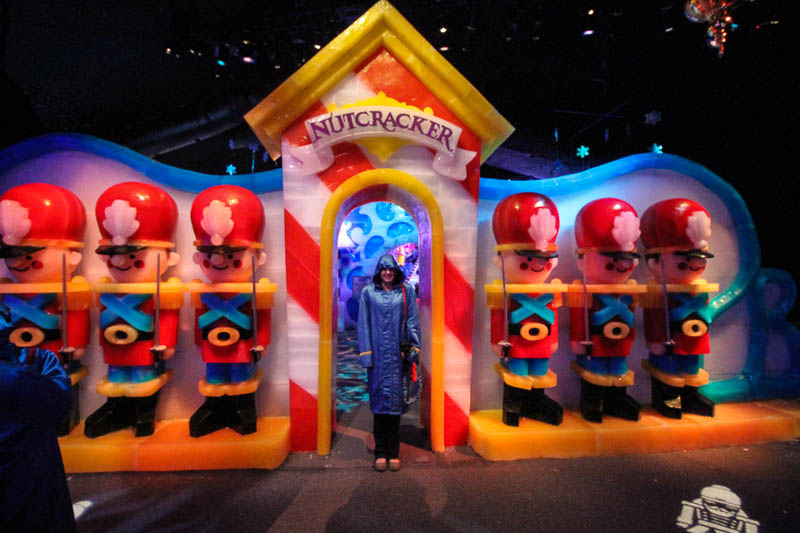 You can go sledding at the ICE exhibit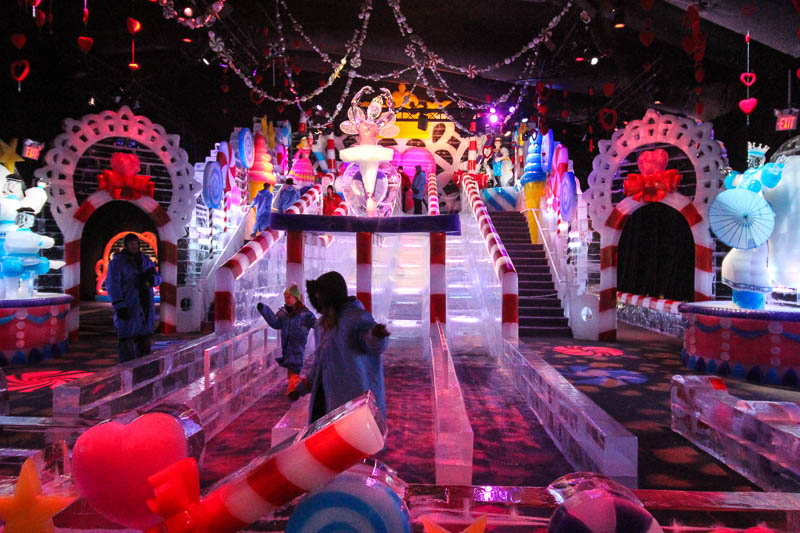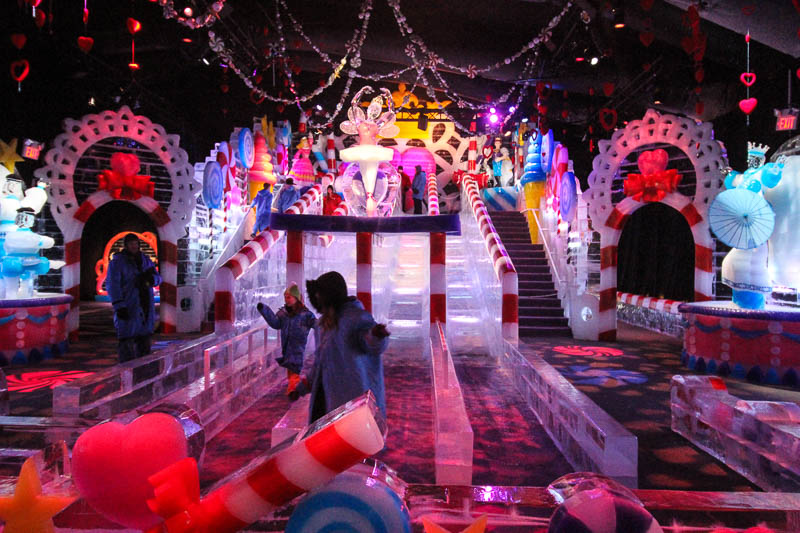 AND there is an adult only bar 'On The Blocks ice bar' inside ICE!!! There was an extra ticket fee for the bar, BUT completely worth it.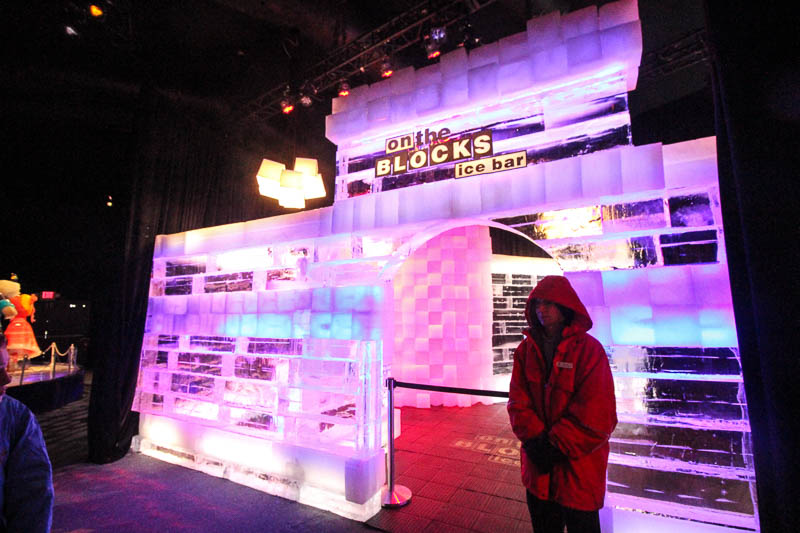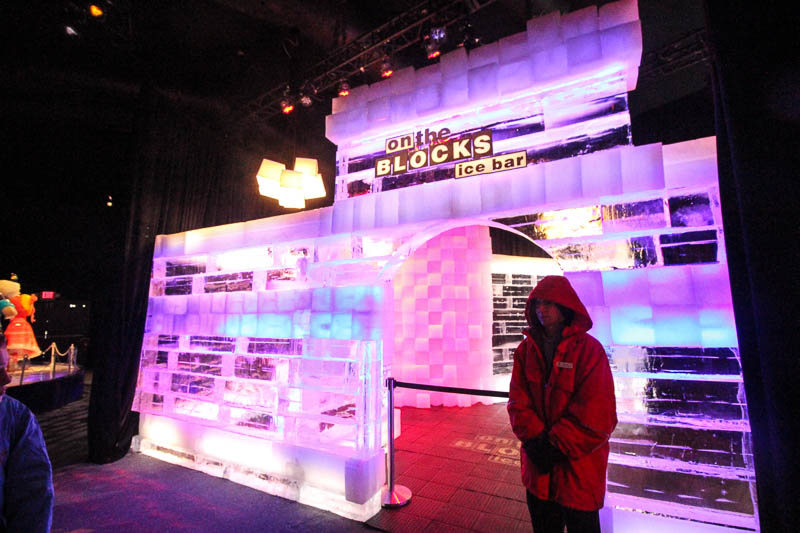 After leaving the exhibit you can warm up with hot cocoa, shop at the Christmas shop or decorate gingerbread houses.
After you've warmed up walk around and enjoy the Christmas decor of the Gaylord Palms resort atrium.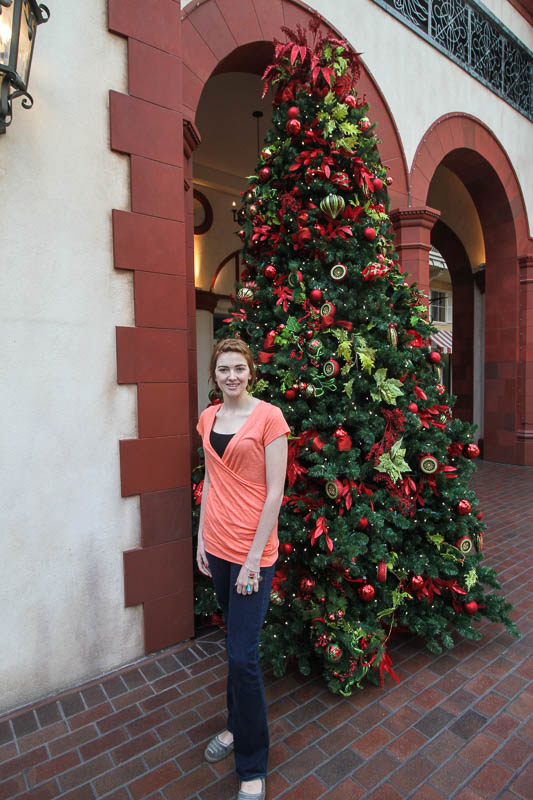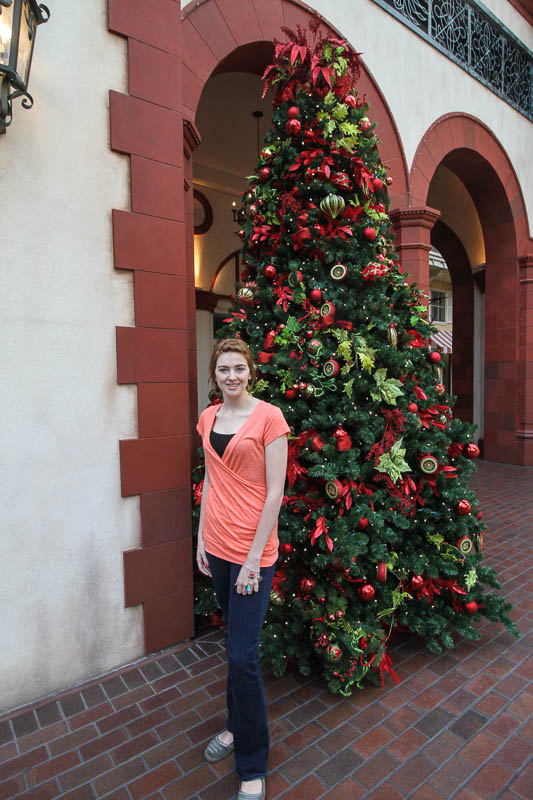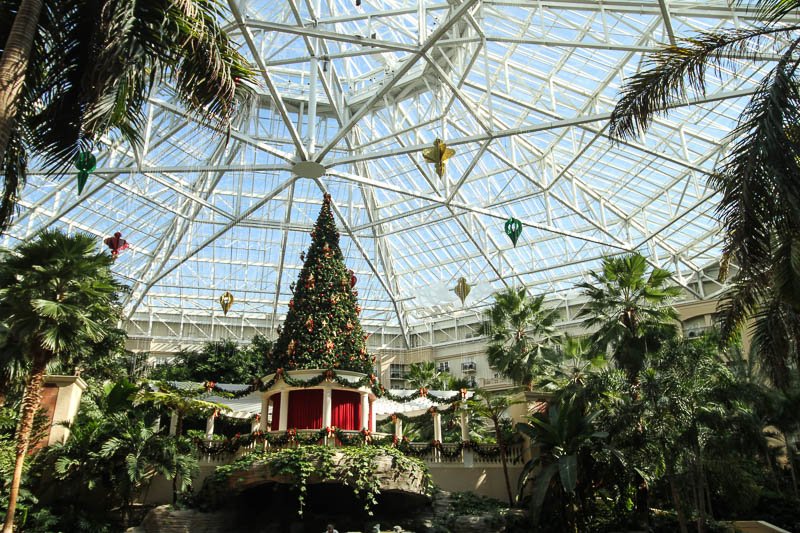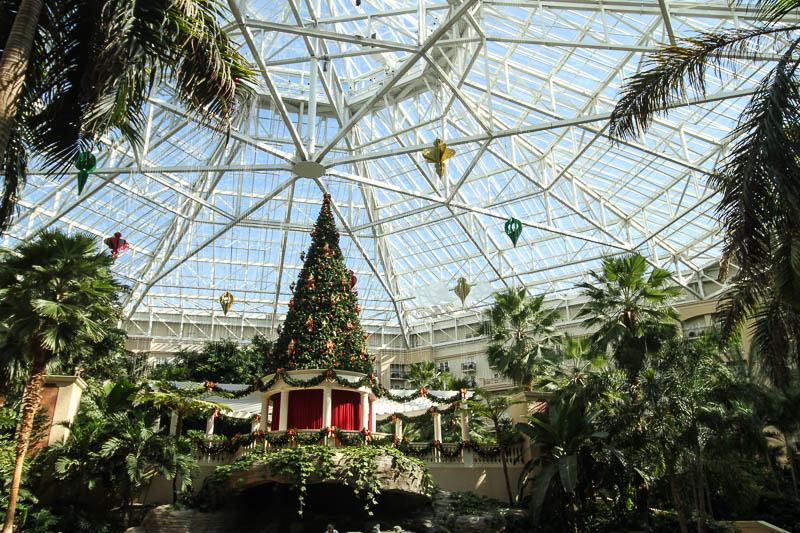 KNOW BEFORE YOU GO: