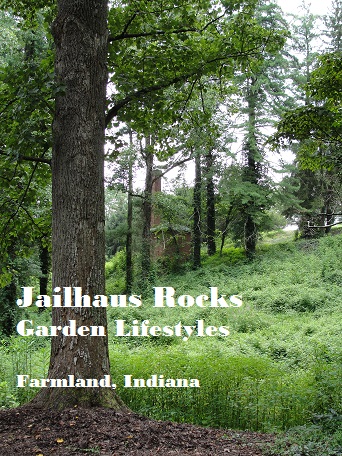 When Em & I were on our road trip to Indy & Fort Wayne we stopped by Farmland, IN to shop at Jailhaus Rocks. Now, to be honest, we didn't just happen to be swinging by Farmland and stumble across the store. Farmland is a very, very small community just East of Muncie, IN and there wasn't anything special going on that day. The town has quite a few festival throughout the year so lots of people visit the area, but when we stopped by there was nothing special happening. We were actually stopping in Farmland to visit a blogger friend that recently moved from Wyoming to Farmland, IN and opened up Jailhaus Rocks.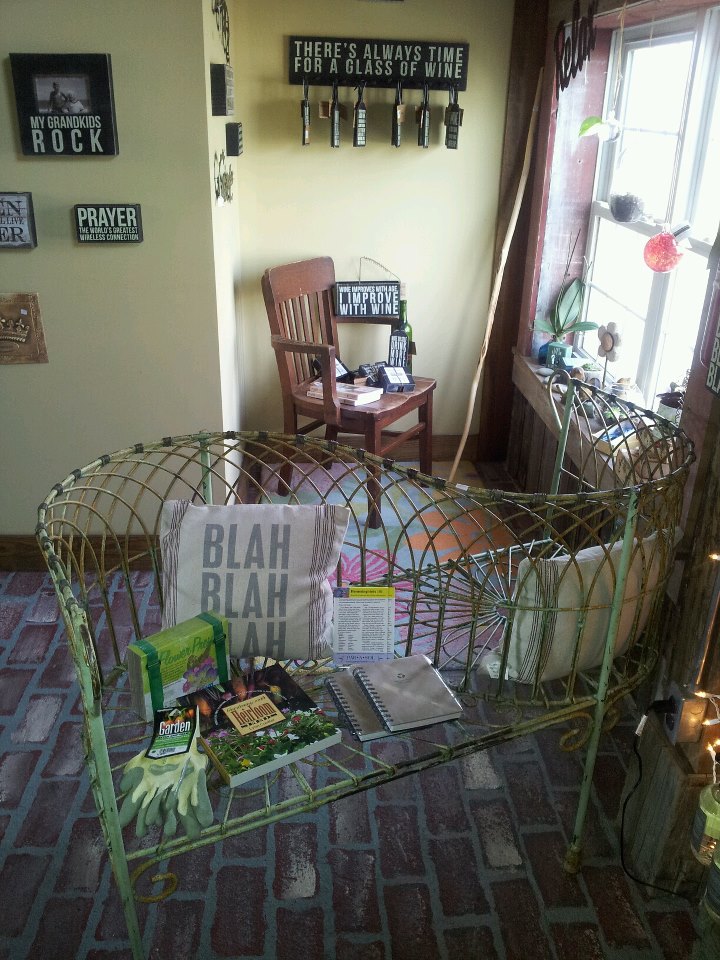 Said blogging friend is a retired po po and writes the funny blog, The Boogie Man is my Friend. When she retired she decided to settle in Farmland, IN and opened a unique and fun gift and garden shop.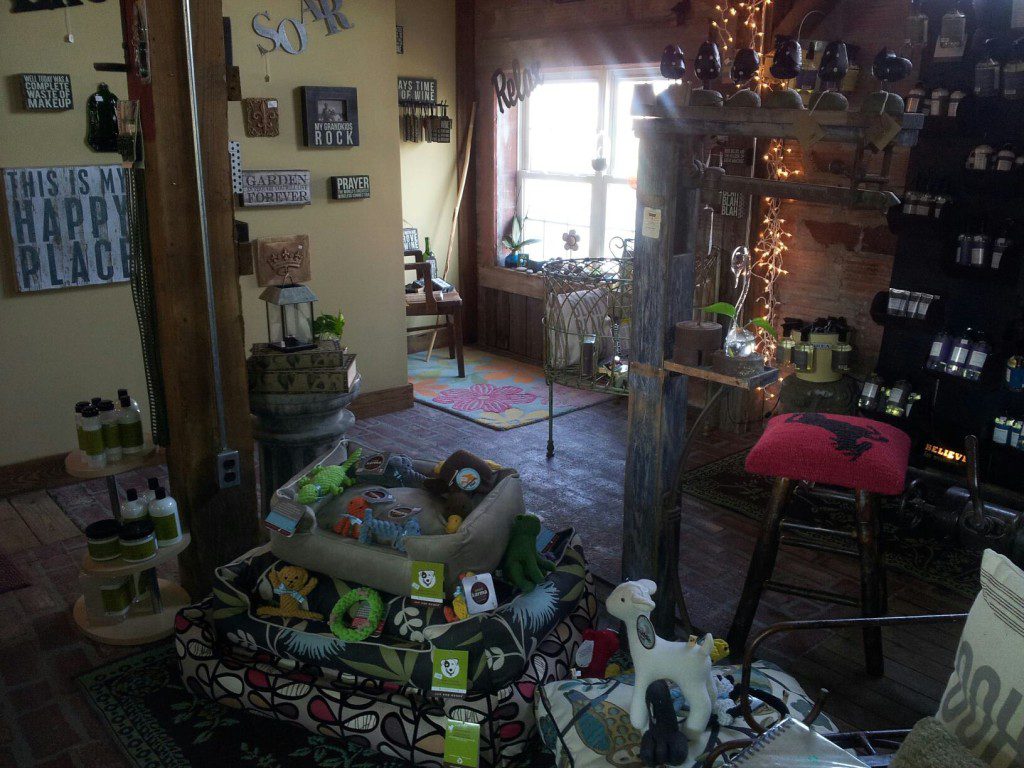 The shop is located in an old grain mill building and has tons of character. The interior of the store is exposed beams and brick floors which adds to the unique quality of the store. I don't know about you but I love shopping in buildings that have character. No new buildings for me thank you very much.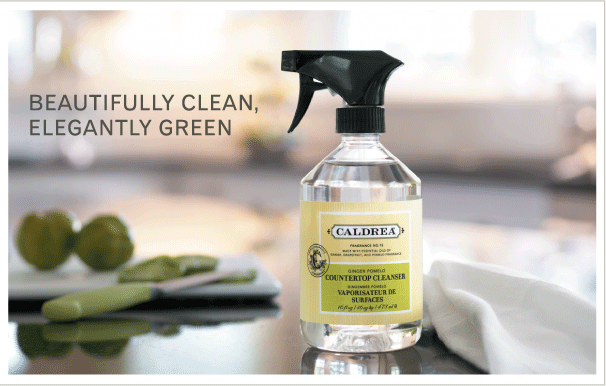 Items in the store includes everything from candles to dog toys to hand lotion to one-of-a-kind jewelry pieces. If you are looking for a gift that is different from the items sold at the big box stores I recommend a stop at Jailhaus Rocks. I don't think you'll be disappointed.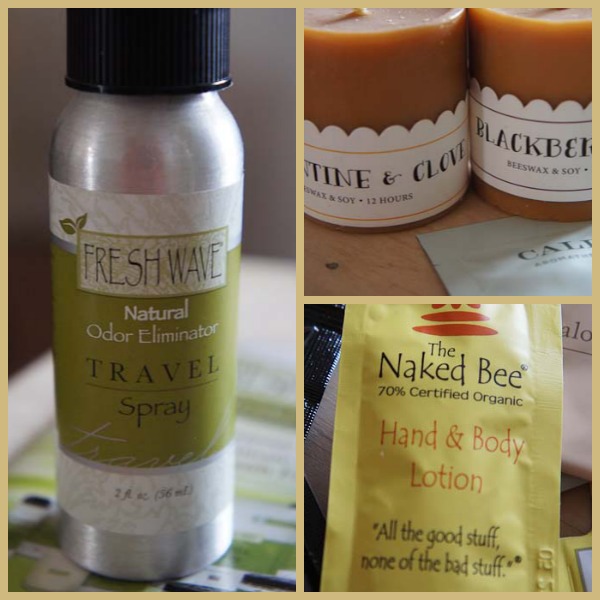 My favorite find was the Fresh Wave Odor Eliminator in a travel size. Sometimes a hotel room just smells odd. It's not that the its dirty or gross, it just has an odd odor about it. The Fresh Wave Odor Eliminator has taken care of that little issue for me.
When you stop by be sure to tell Kathryn that I said hello.
KNOW BEFORE YOU GO
Location: 106 N Main, Farmland, IN
Phone: (307) 724-0345
Hours: Wednesday through Saturday 10 a.m.-5p.m.
Facebook Page