Dust off your cake pop maker and get ready to start making all kinds of tasty treats. Author Heather Torrone shares 75 fun snacks, adorable appetizers and delicious entrees that are cooked up in a cake pop maker.
I've never made anything except cake pops in mine, but if I can use it for some savory bites I'm going to give it a try. I think this will be perfect for upcoming holiday parties. The savory bites will already be bite sized and will provide a nice presentation for your holiday foods. I'm thinking about making dinner for an entire week just from this cookbook. Young kids will love being served mini portions of some of their favorite foods.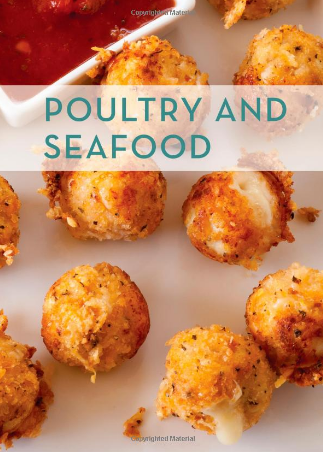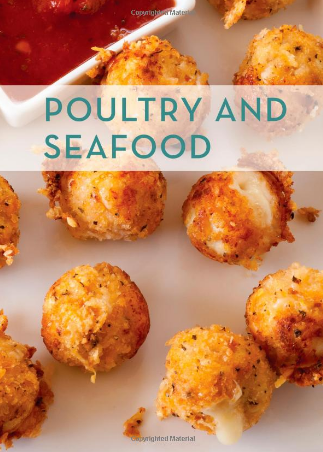 Wondering what types of foods can possibly be made in the cake pop maker? Breakfast items include egg strata, baked oatmeal pops, and eggs benedict to name a few. Appetizers and entree options are divided into chapters for poultry/seafood, beef/pork/lamb, and vegetarian. Everything from empanadas and florentine rolls to beef wellington and pulled pork to broccoli and cheese bites.
Although, the one I'm most interested in trying is the cranberry, goat cheese and caramelized onion pops. The pops call for hand made bread dough, but I plan on cheating and using premade dough. They look rather scrumptious though and I think they'll be a perfect appetizer for Thanksgiving.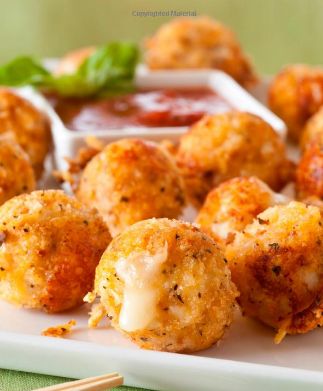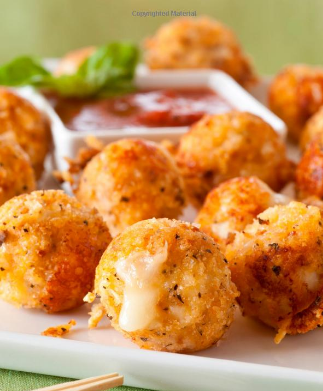 Don't these Chicken Parmesan Bites look so GOOD???
The author doesn't neglect to add a nice array of dessert recipes to the book either. These desserts aren't anywhere close to being a cake pop. They are so much more delectable than that and include recipes like cheesecake bites, hot cocoa krispies cookies and lava pos with raspberry drizzle, yum, yum, yum!
Best thing about cooking in the cake pop maker is the ease of clean up. There isn't a lot of messy pots and pans to deal with. Just a bowl and the maker. Done.