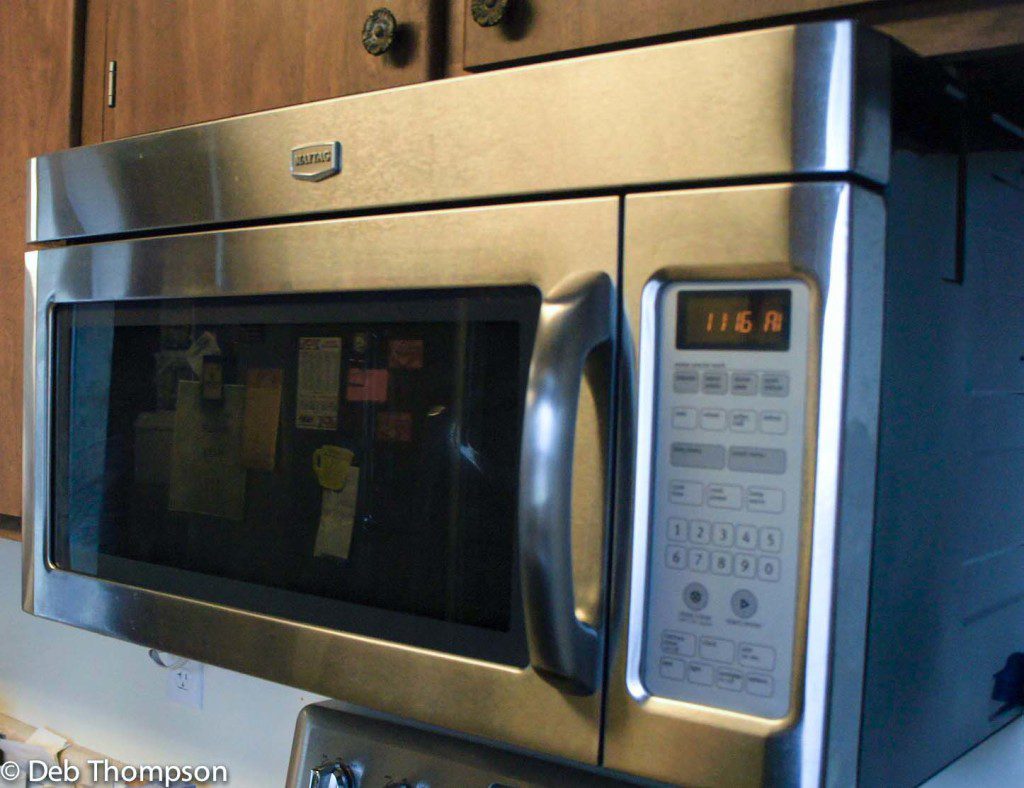 I am loving my new Maytag appliances. It's amazing what a difference new appliance can make for quick cooking and cleaning in the kitchen.  I'm sure I've mentioned this before, but we hardly ever eat out which means that I'm cooking a minimum of 2 meals a day, everyday with my Maytag appliances. Plus all the baking and cooking I do for blog posts. The appliances are getting a lot of use and I've liked what they've done so far. I've talked about my stove (swoon) and my refrigerator already so I thought I would give you the scoop on the microwave and dishwasher.
The microwave is powerful with 1,000 watts of cooking power in a large 10×15 space. Instead of rotating in a circular fashion the tray actually makes an almost figure 8 rotation to ensure even cooking. I have used the microwave to cook everything from veggies & baked potatoes to sweet treats. It is often used to quickly reheat food for lunches and to keep my coffee hot.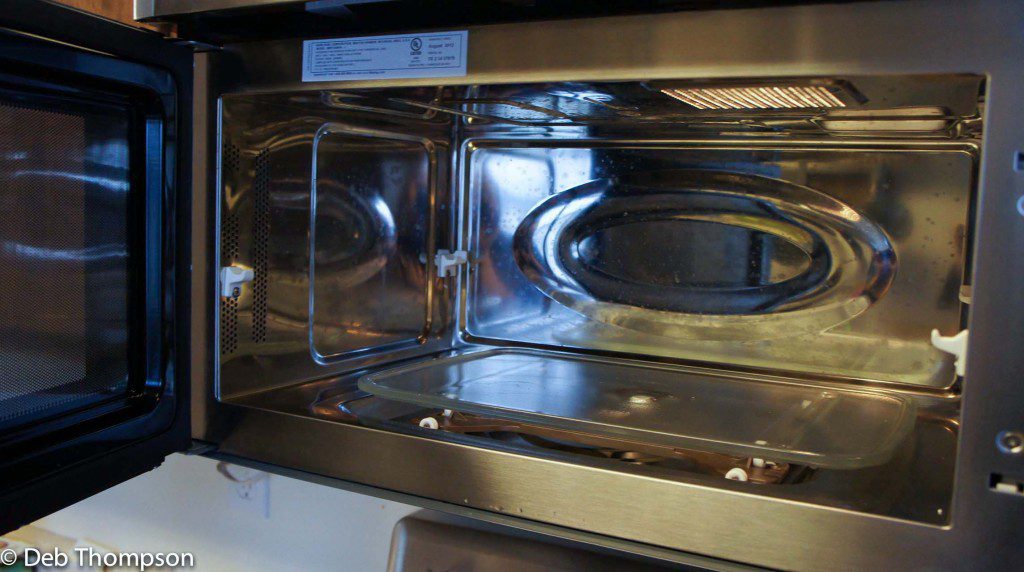 Large inside is big enough to cook a casserole in!
One of my favorite features is the quick cook button options on the Maytag microwave. A touch of a button and the microwave automatically determines how long to cook. Cook, reheat, soften, defrost are usually pretty standard are most microwaves, but what sets this one apart is the handy "kids menu" and "snack menu" buttons. Press either one and a list of options will scroll across the screen. Just select the number option of your choice and ta-da the microwave cooks accordingly.
Kids Menu items include canned pasta, frozen pizza, frozen meal, hot dogs, oatmeal, chicken nuggets
Snack Menu includes nachos, chicken wings, potato skins, frozen sandwich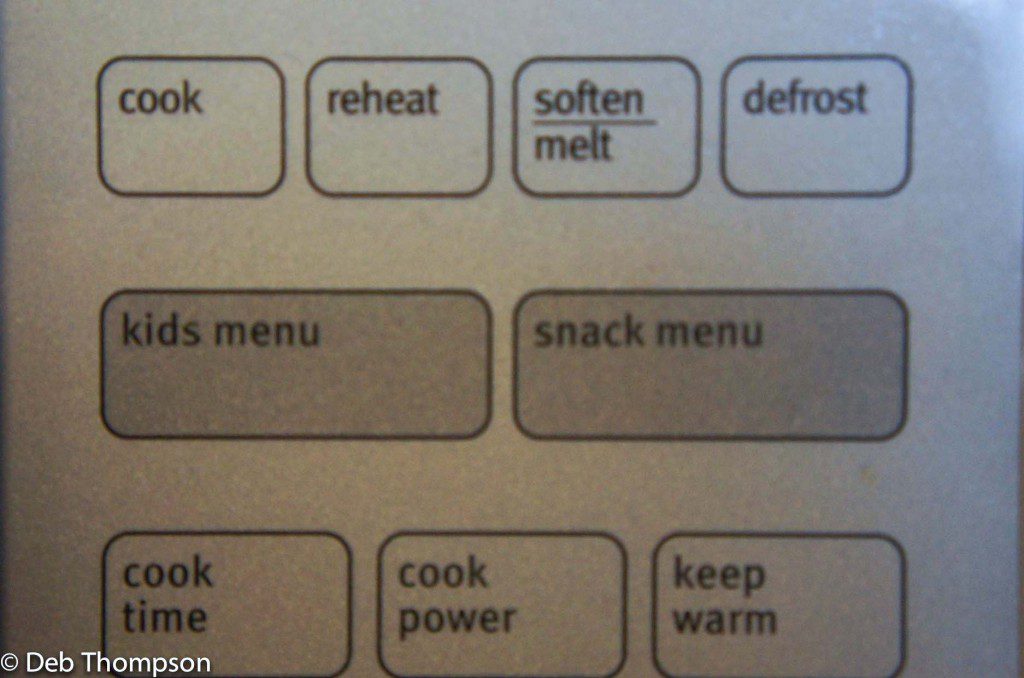 In addition to the ultra cool kids & snack menu button my microwave also includes options for popcorn, baked potato, & dinner plate…..awesome!!!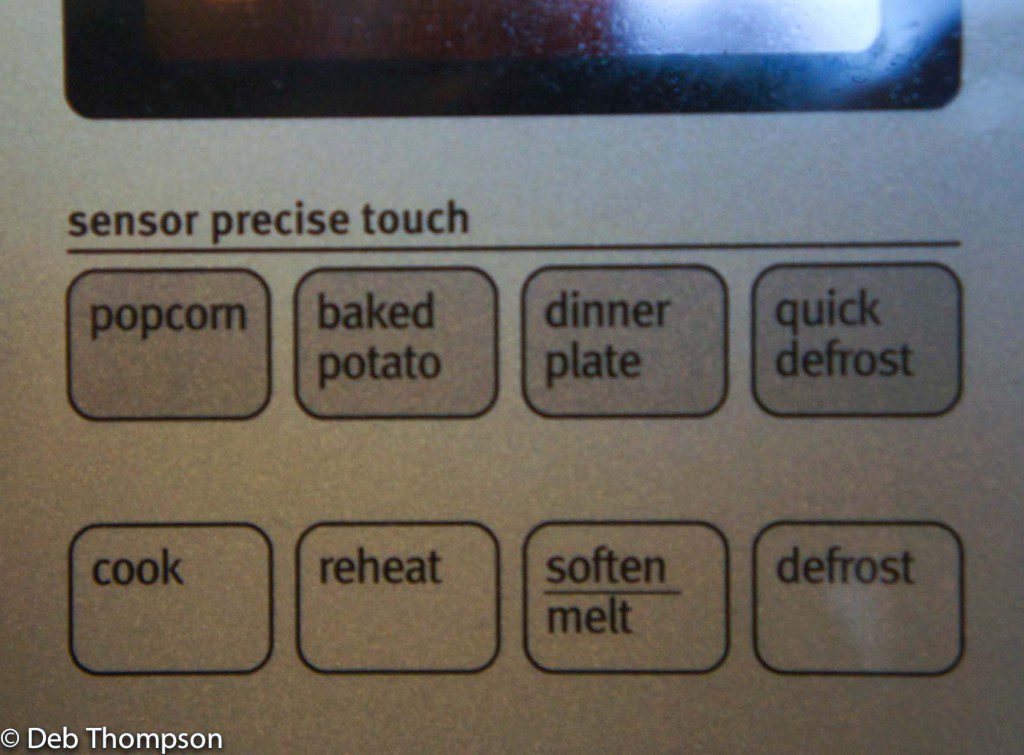 The easy, one push buttons have saved time in the kitchen. I just push one button and walk away knowing that my food will be ready when the microwave chimes. No second guessing, no putting it back in for a few more seconds.
I love that I can rely on the Maytag microwave to heat thoroughly and evenly.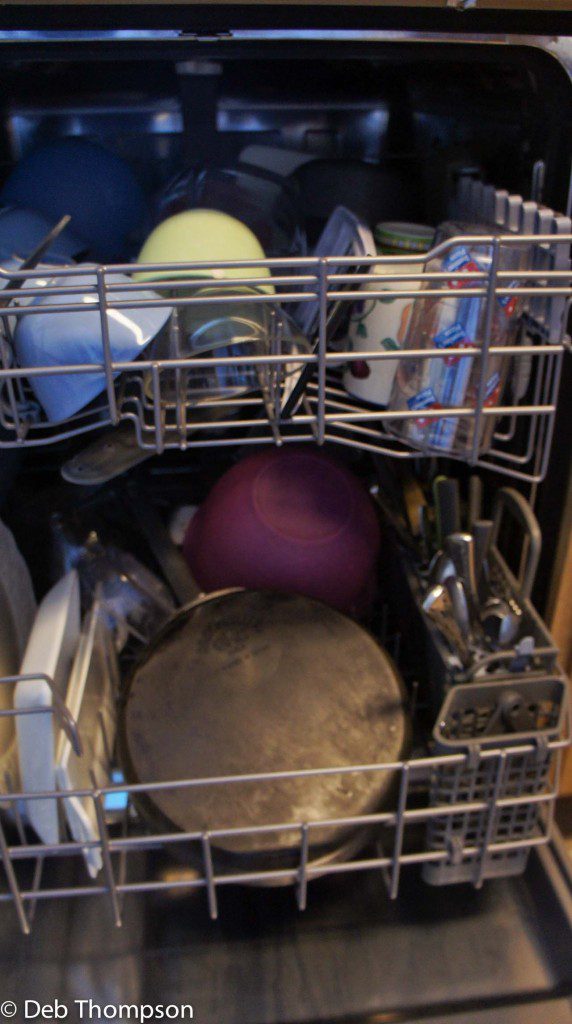 After I'm done cooking the one thing that I really dread is the clean up. You have no idea how I wish someone would clean up behind me. Sadly, a maid is not in the budget  (trust me, I've tried to make those numbers work) BUT my Maytag dishwasher does make life easier.
The dishwasher utilizes high-pressure spray jets and high temps to knock that stuck-on food right off my dishes. It also reduces spots on my glassware! I run this dishwasher every day and it works like a champ. I love that the upper racks is adjustable and can be moved up or down depending on the size of the dishes and cookware I need to load.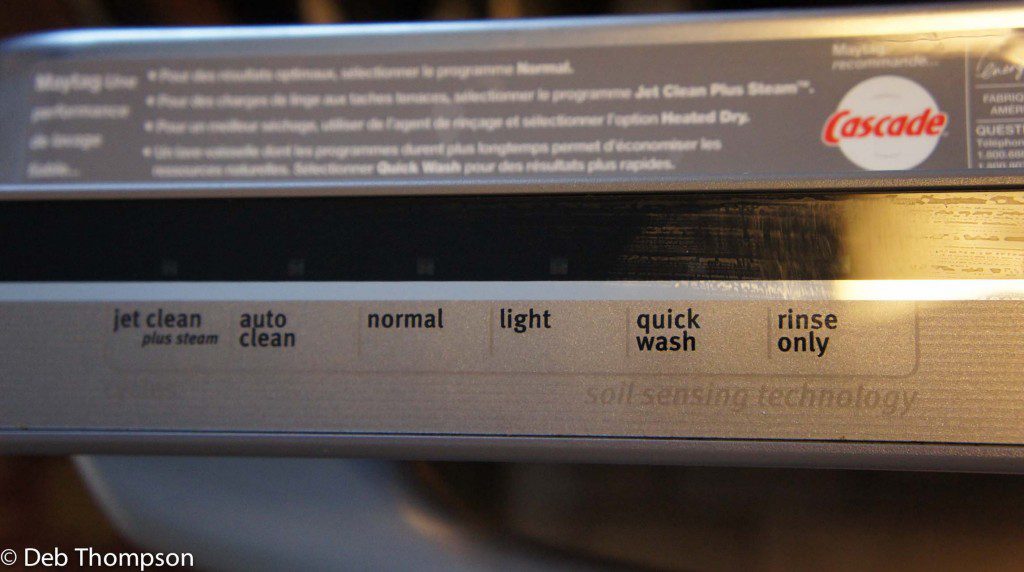 Another, new to me, feature is the hidden buttons leaving the front fo the dishwasher looking sleek and clutter free. The buttons are actually located on the top of the door so they are hidden when the dishwasher is closed.
I love how Maytag is making life easier in the kitchen by providing innovative and new technology that saves me time.
I wrote this post participating in an Maytag Moms Dependable Kitchen Ambassador program by Mom Central Consulting on behalf of Maytag. I was provided with a Maytag kitchen appliances set, including a refrigerator, microwave, dishwasher, and range to facilitate my post