As you know I'm always looking for ways to save money so when I come across a really great app that can help me with that I have to share it with you.
I used to clip coupons and go from store to store looking for the best deals. It took quite a bit of time and as life ramped up and became more busy I no longer had time to shop for the best deals. Having the internet had made it a bit easier but you still have to go from site to site searching out the best price.
Luckily, there are a lot of great features on the Red Laser App that can help us all save some money.
The first thing you need to do is go to the App store on your phone or visit http://redlaser.com/application/ and download the Red Laser App. This is what to look for on the iPhone: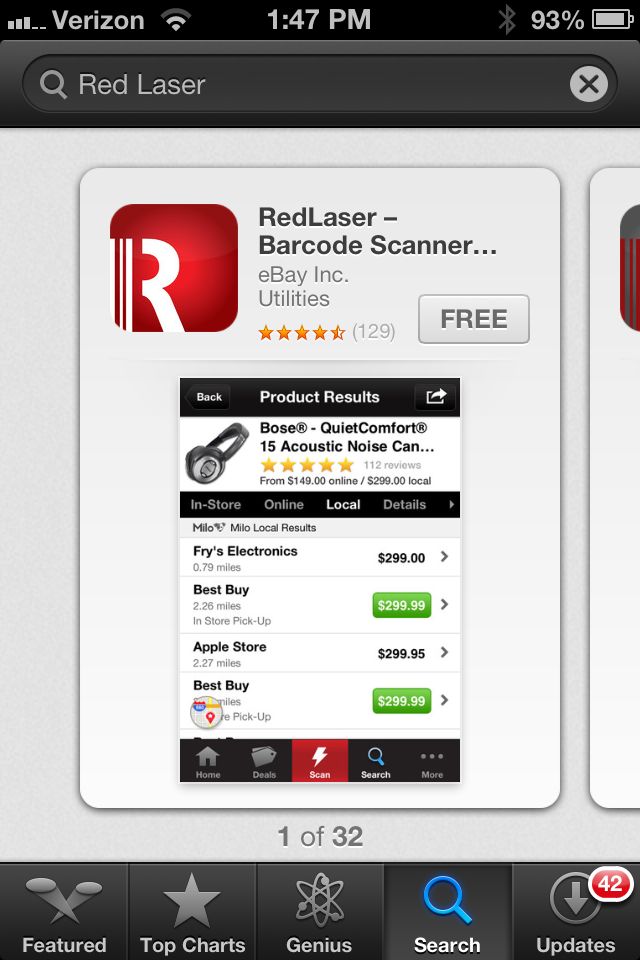 Next, be sure to allow Red Laser to use your current location. This is important to find sales near you.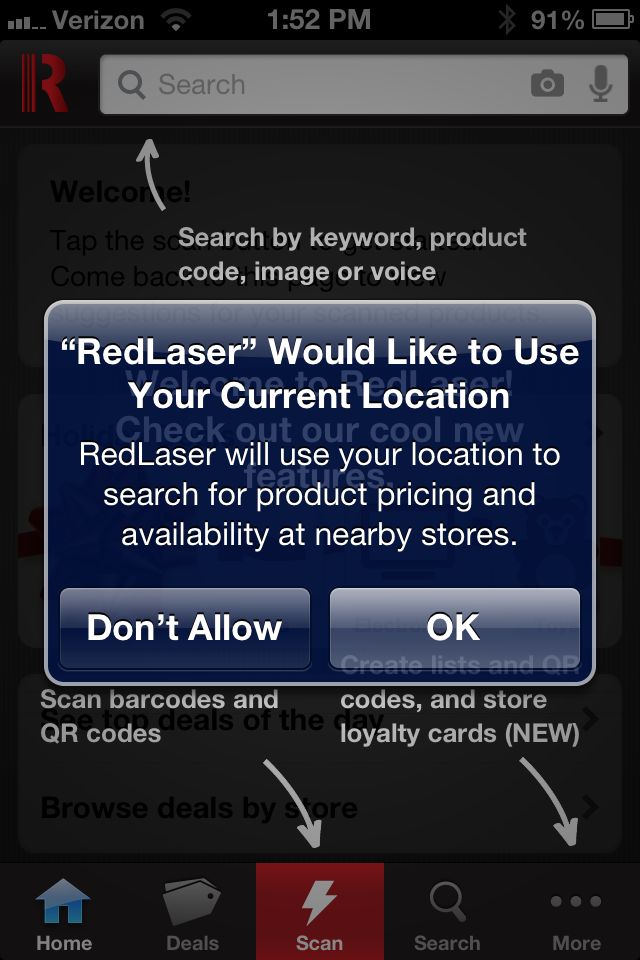 Once it's downloaded this is the main App screen. So many ways to search for deals!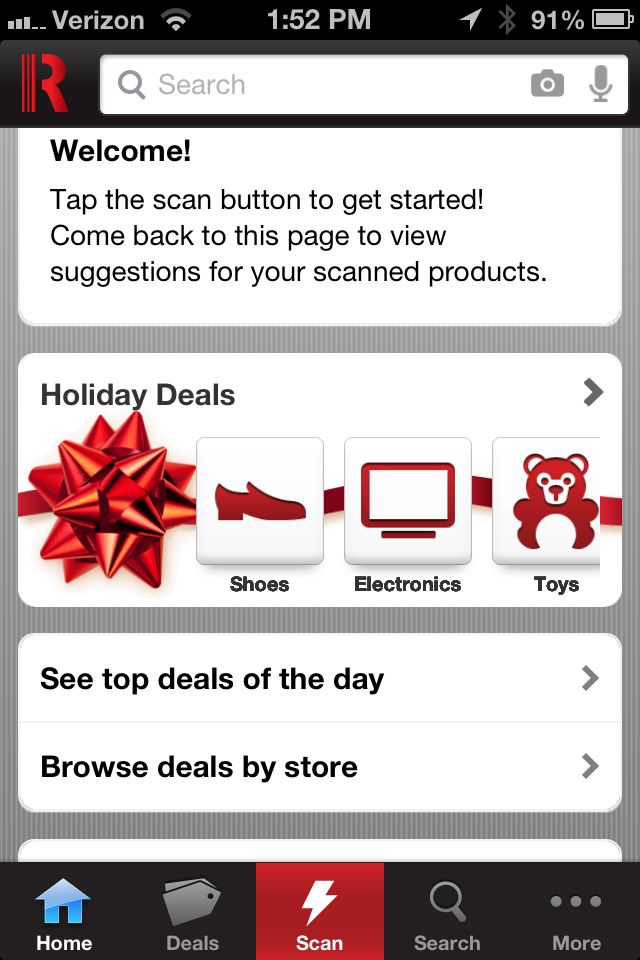 You can search for Top Deals and Merchant Deals. When you see something you like you just click on it for more information. From there you can go to the website or save the information for later.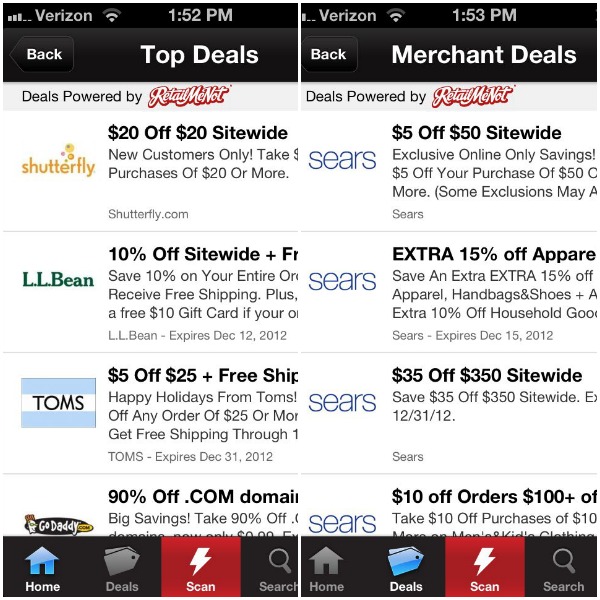 You can also shop for deals by store or by category (I LOVE that Shoes is the first category).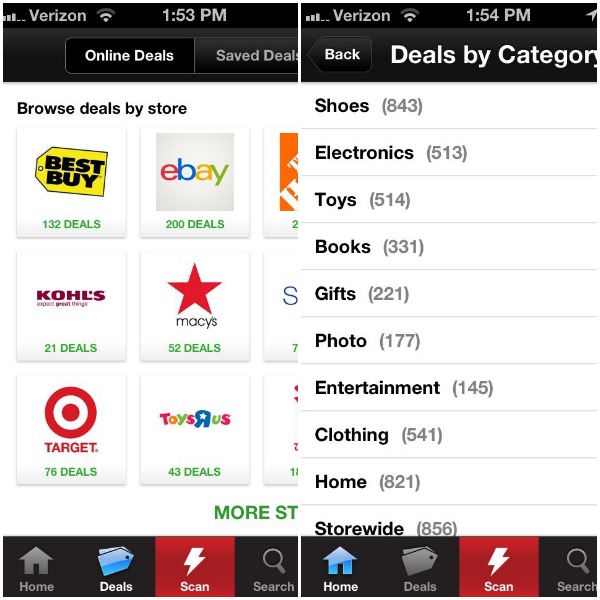 My favorite thing abou this app is that I can scan a barcode in the store or at home and the app will tell me where to find the lowest price. You know we've all been there. Standing in the store. Wondering if the item should be bought at this store or if it MIGHT be cheaper down the road. You no longer have to wonder. Just pull up the Red Laser app, scan the bar code and a list of price from nearby stores and online sites is shown. Now you know if you are getting the lowest price.
Red Laser is saving me time and money and I really appreciate that!
I scanned this Panasonic vacuum to give you an example of what this handy app can do. Â Right underneath the product name it shows the lowest price online and local. The online pricing shows up first and to see the local prices you just tap the word 'Local' and it takes you to that screen.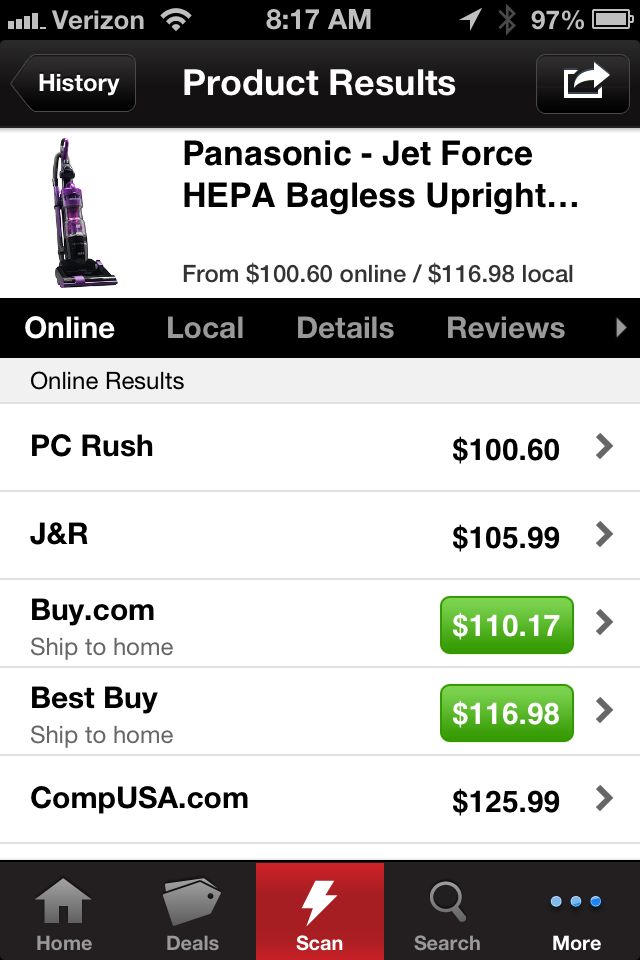 Local prices shown here. Â Details and product reviews are also available all from one little scan. How great is that?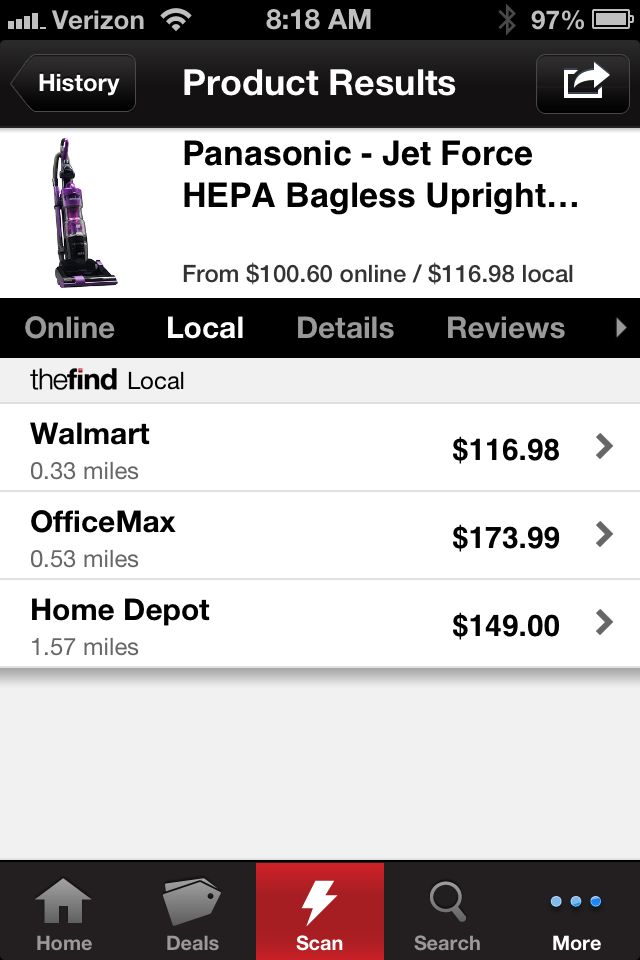 This app just doesn't work on large items. I also checked the price of Shake n Bake and it works the exact same way, PLUS it allows you to see nutrition information as well.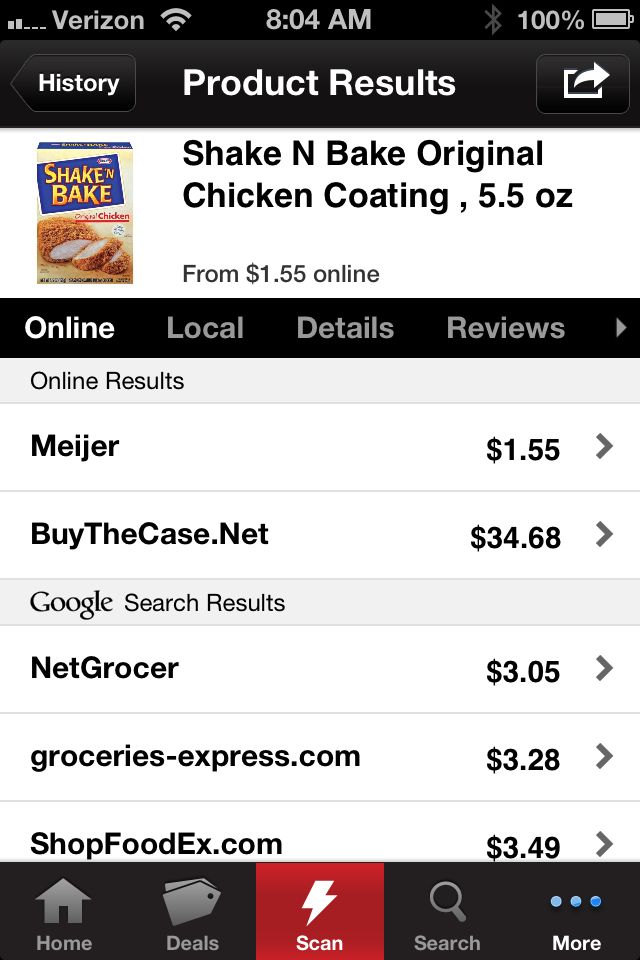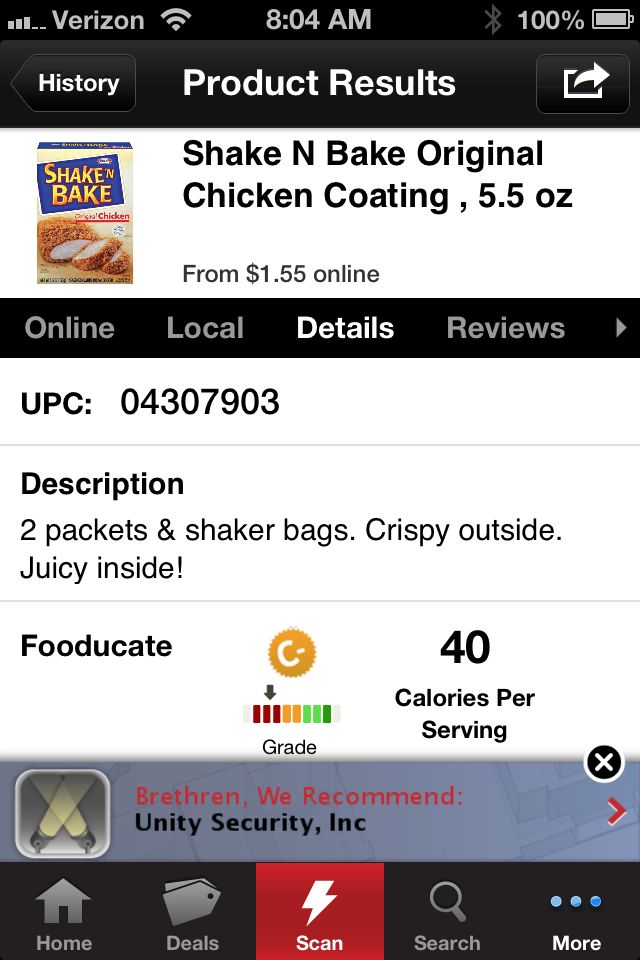 In addition to all these wonderful traits you can also purchase items via the app for home delivery or in-store pick up! My son wants Star Wars The Clone Wars Season 4 for Christmas. I just typed that into the app and Red Laser searched out the lowest price available for me. Instead of paying $37 at a local store I was able to pick it up on eBay for $25. That is a huge savings!
I'm so glad I have this app to refer to when I go shopping. No more guessing or wondering about the competing prices. I can just scan and make a decision.
Be sure to download the Red Laser App today!
This post is brought to you by RedLaser. Get the free app at RedLaser.