Eight days, six city stops, and 2,515 miles later Emma and I finally arrived in San Jacinto Valley, California where we plan to snowbird for a month. It's hard to imagine how vast and magnificent the United States is until you drive across it. Endless crop fields (big thanks to the farmers out there), turning into hilly terrain, to flat lands then to mountains.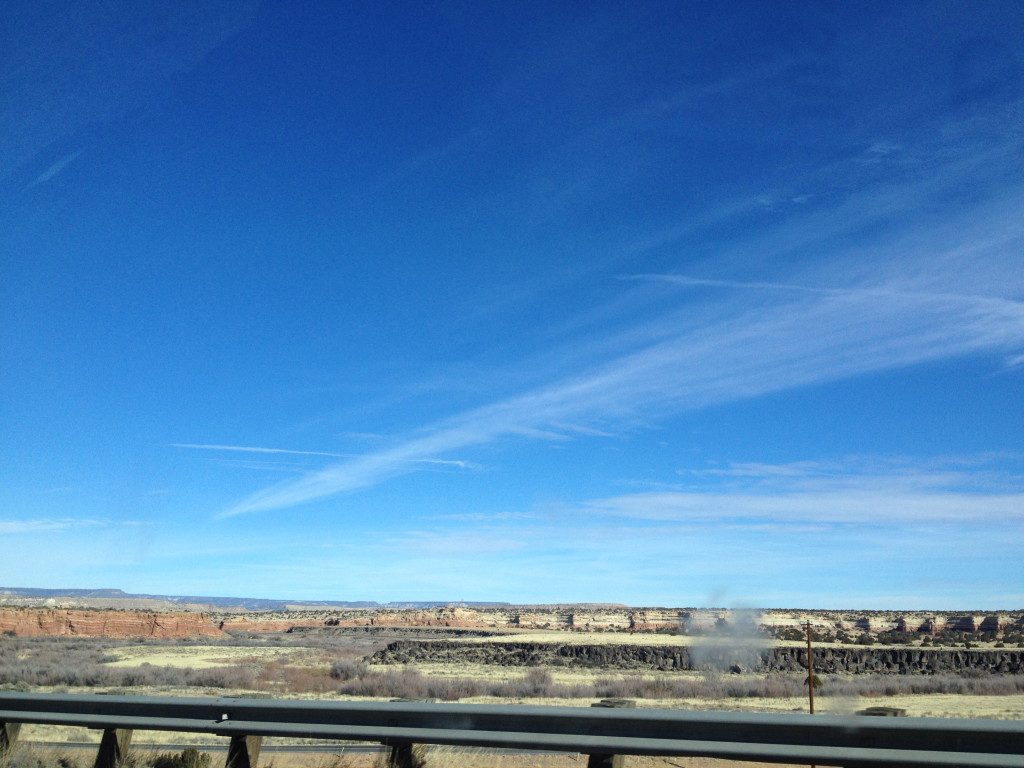 There were times that we could see forever. There were many moments where we were just in awe at the beauty of the land we were passing. The raw rugged beauty of New Mexico will stay with me for a very long time.
Spending time in Flagstaff, Arizona where there is snow on the ground but its in the 40's and 50's. I realize I might actually like winter if there were days of warmth mixed in with the days of bitter cold granting the residents a break from the cold. Driving out of Flagstaff into Phoenix is, quite possibly, one of the most beautiful drives I've taken.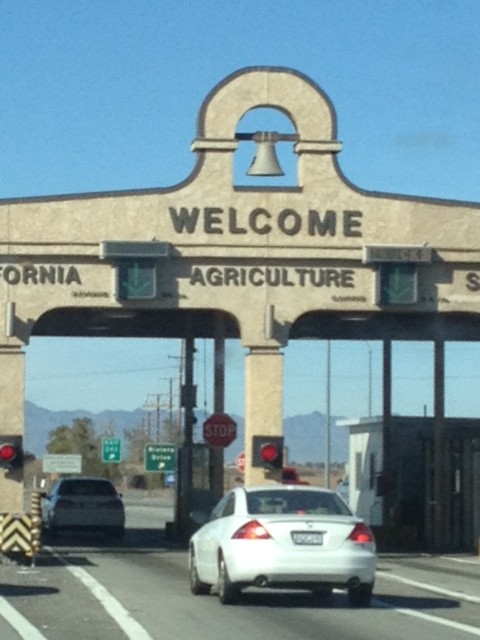 A couple hours after leaving Flagstaff we pass into California were  we are immediately greeted by a California Agriculture Station. We weren't quite sure what to do and, since it was unmanned, we just drove through without stopping.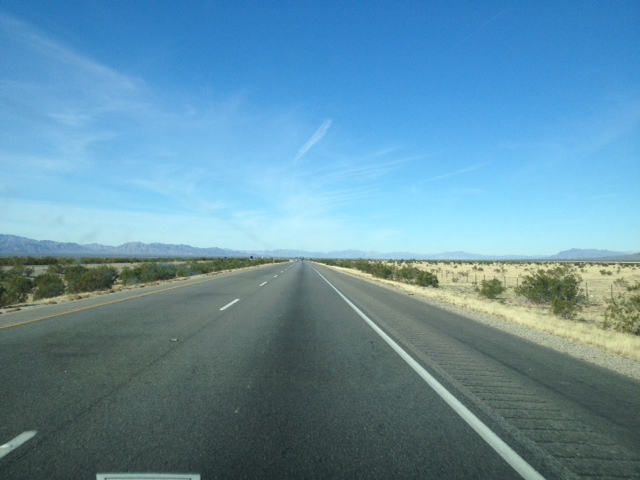 US-10 in eastern California is miles and miles and miles of barren landscape until we arrived in the Palm Springs area. Then it was all lush green plants, beautiful flowers, resorts and lots of traffic. San Jacinto Valley is just a short drive away and we were very excited to get there so we didn't make a stop, but plan on returning to the area during our stay in California.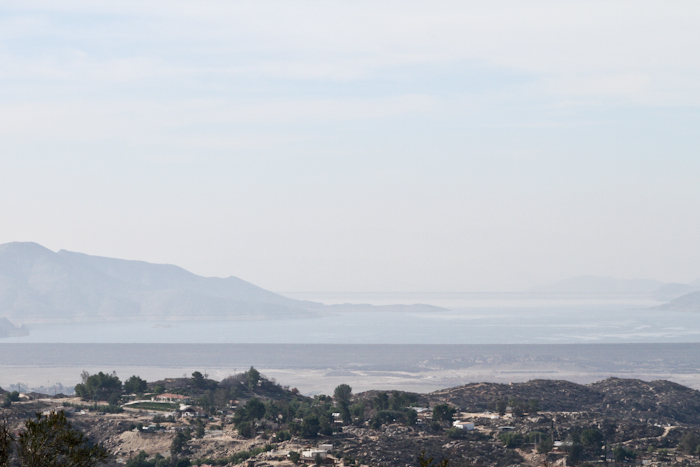 Finally, finally, after 2500 miles we exit the highway to make the short drive into San Jacinto Valley. The sun is shinning, the skies are a brilliant blue and I  know that it is going to be a great month to snowbird in San Jacinto Valley, California.