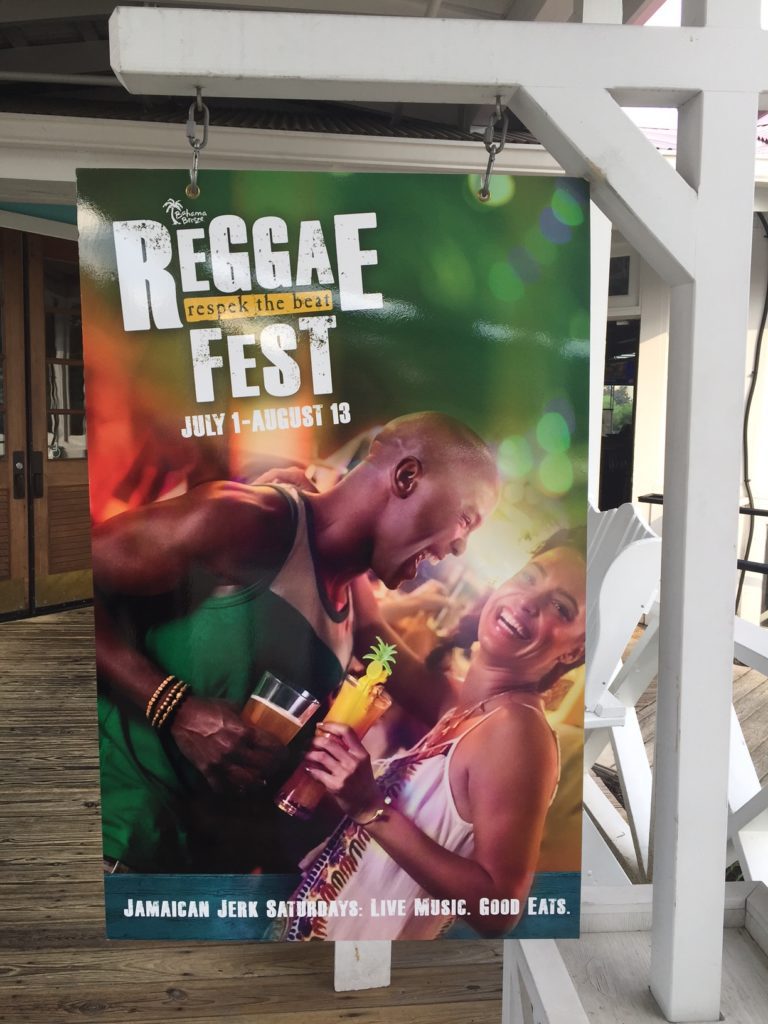 Tired of a long work week? Need a vacation but don't have the time or money? I completely understand. Sometimes leaving the everyday drugery behind and escaping to a tropical location just won't happen. However, what if I told you that a mini escape could be right around the corner at Bahama Breeze restaurant?
Walking into Bahama Breeze was like stepping through some weird travel portal. One minute I'm in Michigan and the next I feel like I'm relaxing at a fun ocean side cantina in the Bahamas. It's a bit muggy on the enclosed deck but there is enough of a breeze coming through to make it comfy. It takes me back to my stay in Jamaica and I find myself relaxing and letting the everyday worries slide away.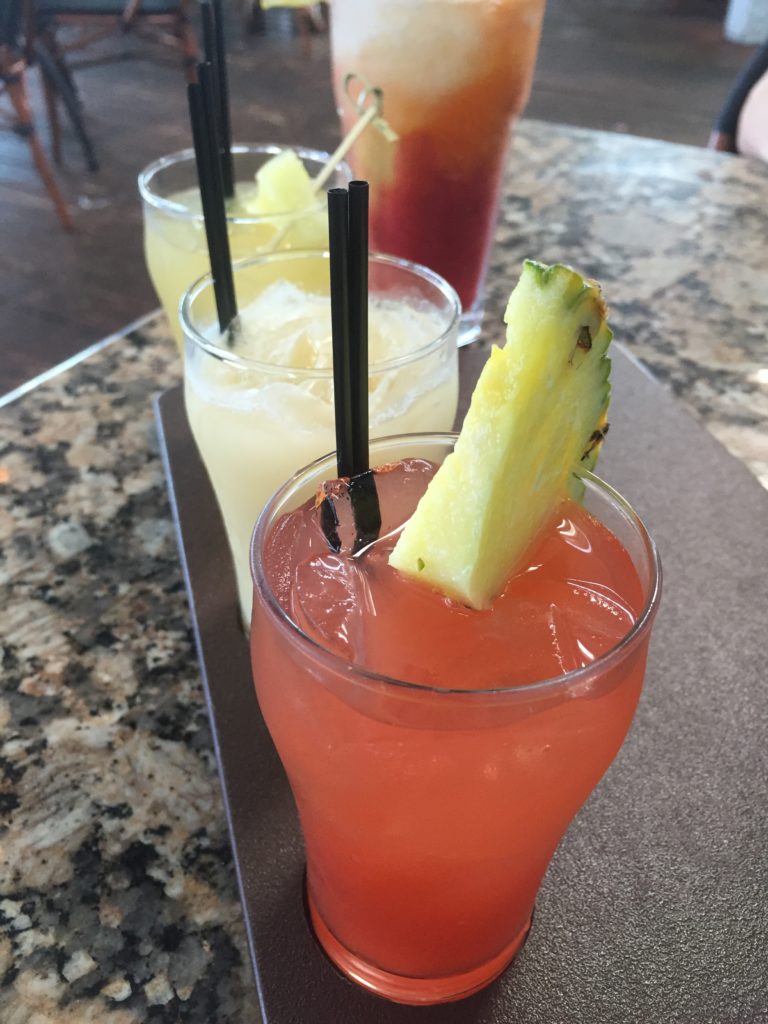 Of course, to add more to the ambiance Bahama Breeze had live music Reggae music and fruity cocktails. I opted for a rum cocktail flight called Shark Attack Shack. Delicious combination of three popular drinks the Zombie, the Painkiller and the Yaka Hula Hickey Dula <<—it's just fun to say. I wan't able to pick a hands down winner of the three, but if push came to shove I would pick the Painkiller as a first place choice. Although they were all fantastic!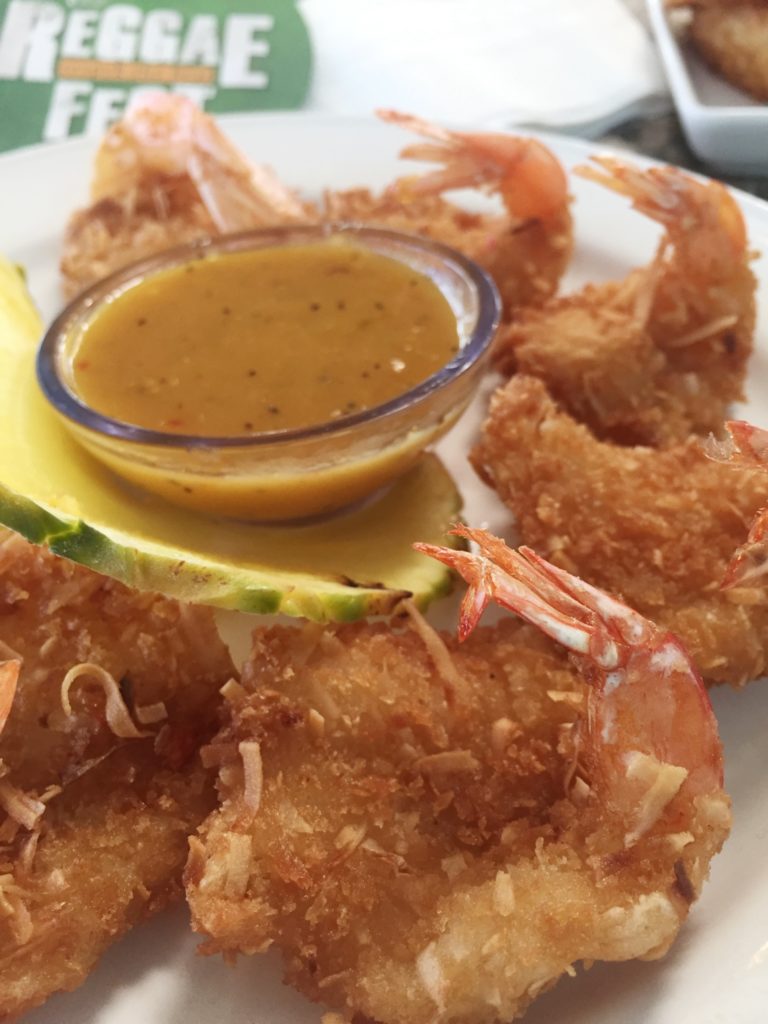 The coconut shrimp was delicious as were the onion rings. Our entrees consisted of a giant Grilled Chicken and Tropical Fruit on Mixed Greens and a Black Been Burger. The salad included chunks of pineapple, grapes, oranges. So very good!! Em really liked her black bean burger. She's a pretty picky eater so that is high praise coming from her.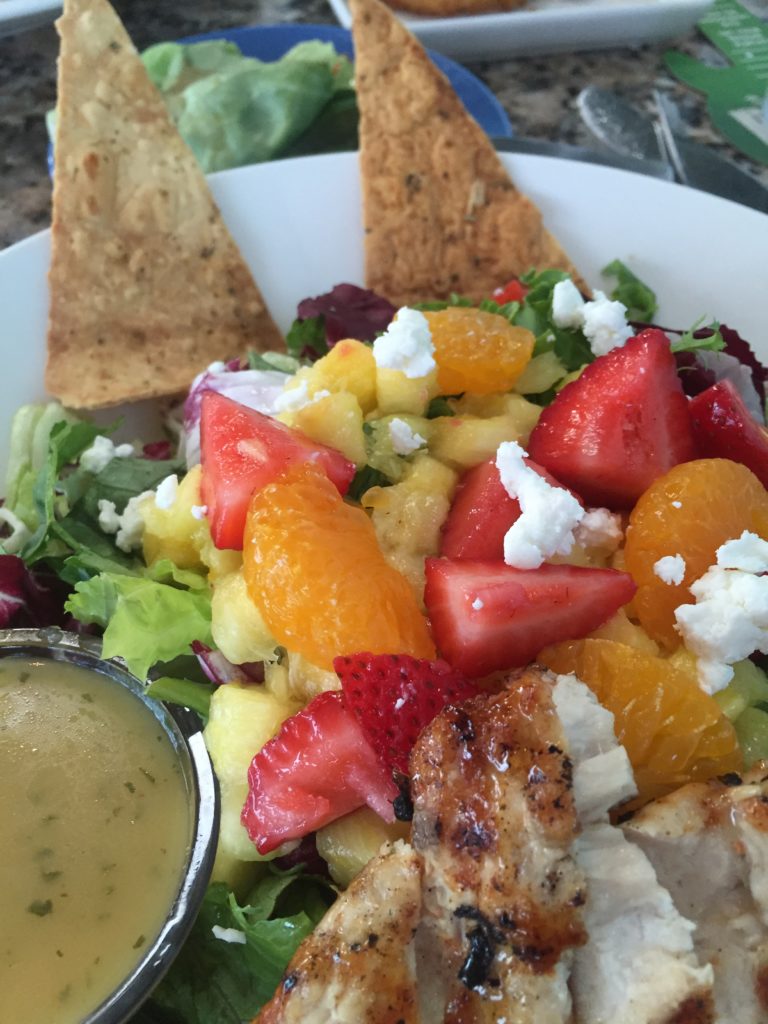 Right now Bahama Breeze is amping up the isle feeling by hosting a Reggae Fest withe special entrees that include a Taste of Jamaica platter that includes pulled pork, jerk chicken, beef empanda, callaloo, sweet plantains, yellow rice and black beans and a Goat Curry which is a traditional, full flavored Caribbean dish. Bahama Breeze is also showcasing a One Love cocktail and Red Stripe beer.
Leave your worries behind when you step into Bahama Breeze and enjoy the island feel of the Carribbean, no passport required.