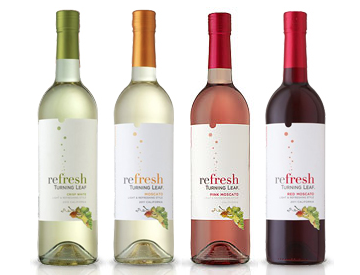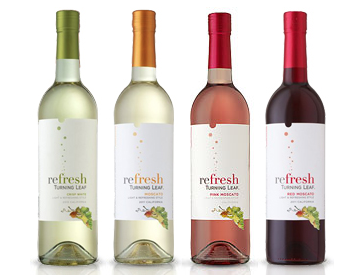 Thank you to Refresh Wines for sponsoring this post.
We are currently having a bit of a heat wave here in northern Michigan. I really thought that summer was over and we were moving quickly into fall. The temperatures had been dipping down into the 30's and 40's at night which is usually a fair indication that summer is gone. However, this week our day time temps are spiking into the high 80′, low 90's without much relief at night. I know for some those aren't very high temps, but for us northern peeps that is hot! Lucky for us Refresh Wines is a great way to cool off while relaxing on the deck or having a final bbq party before winter truly sets in.
Refresh Wines are slight fizzy and always refreshing. They are available in four delightful options: Crisp White, Moscato, Pink Moscato, and Red Moscato. I enjoy all of the varieties, but I have to say that the Red Moscato is my absolute favorite.
I've paired up each of the Refresh Wines with one of my favorite recipes. I hope you enjoy these as much as I do.


Taste Profile*: Notes of ripe apple and slight lemon citrus in this refreshingly vibrant wine.
More Pairing Ideas*: This crisp white wine with its ripe apple and hints of lemon citrus is a delicious compliment to a variety of savory foods. Try it with a salad and roasted chicken or as a refreshing pairing with your favorite takeout pizza.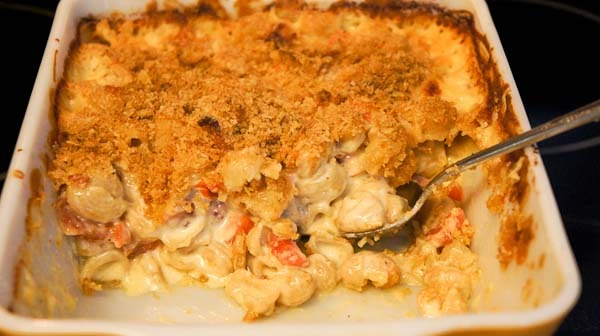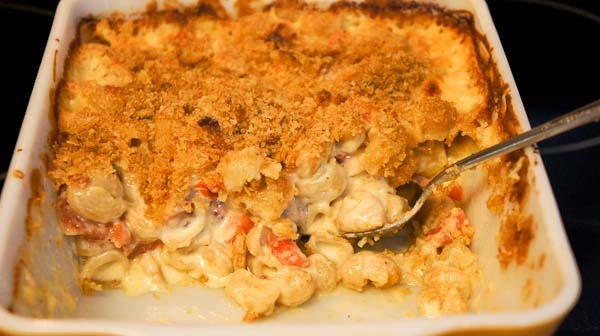 I serve the Refresh Crisp White with my famous bacon and tomato mac and cheese. Refresh Crisp White compliments this dish perfectly and makes for a great night of comfort food and refreshing wine.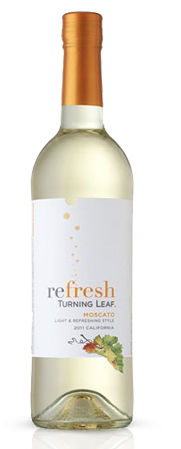 Taste Profile*: This Moscato is lighter in style with aromas of peach and orange blossom and contains a delightful fizziness.
More Pairing Ideas*: You love spicy food, try pouring this Moscato. From salsas to curries to your favorite wings, the sweeter flavor and cooling fizz will provide a tasty balance to those hot foods. It's also a great match for creamy cheeses like Brie or as a fresh pairing for a favorite dessert.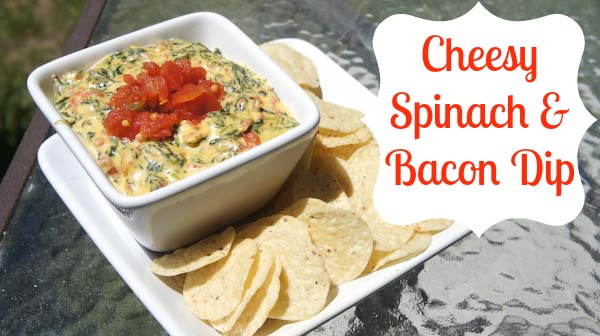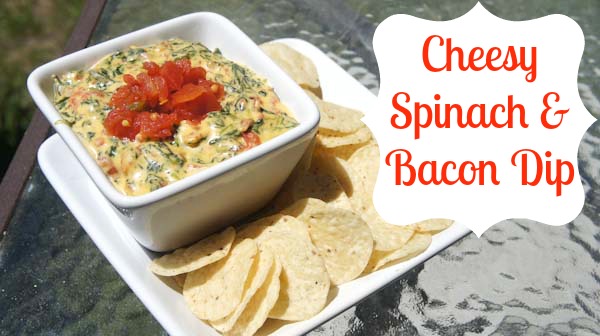 I like to serve Moscato with my cheesy spinach & bacon dip. The dip can be made as spicy as you like and the Moscato compliments the spice nicely.



Taste Profile*: Aromas of Mandarin orange with notes of cherry, raspberry and pomegranate in this refreshingly vibrant wine.
More Pairing Ideas*: Turning Leaf Refresh Pink Moscato makes a great match to a variety of foods, from light snacks to delicious meals. Try it with casual fare like chips, popcorn, nachos or pizza. This Refreshing wine also makes a tasty accompaniment to crisp salads, cheese plates and fresh fruit.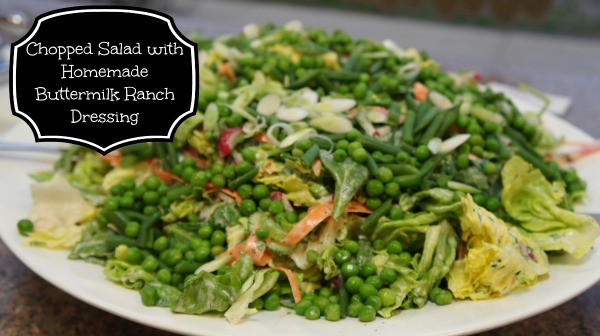 The Pink Moscato nicely accompanies a delicious salad. I've served it with a chopped salad and it has been a huge success!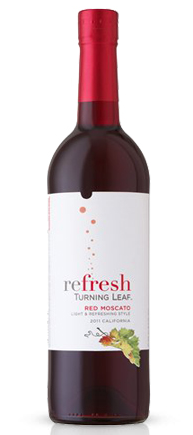 Taste Profile*: Light bodied wine with notes of red fruits, a slight sweetness and a refreshingly vibrant finish.
More Pairing Ideas*: Try pairing this wine with burgers fresh off the grill or a rack of ribs. The red fruit notes, refreshing fizz and crisp finish offers everything you love in red wine, but even more refreshing than a traditional still wine or even a beer or a cocktail.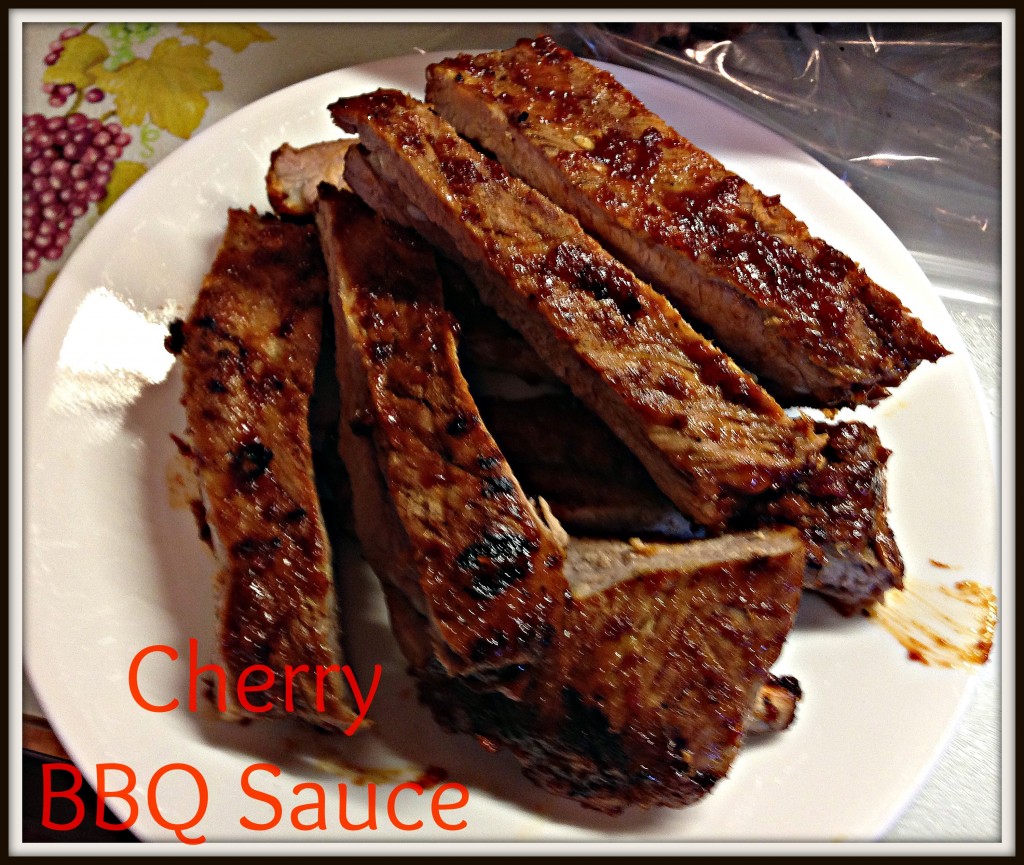 If you're having a backyard BBQ give these Cherry BBQ Ribs a try. The Red Moscato goes perfectly with this meal.
*Information from TurningLeaf.com