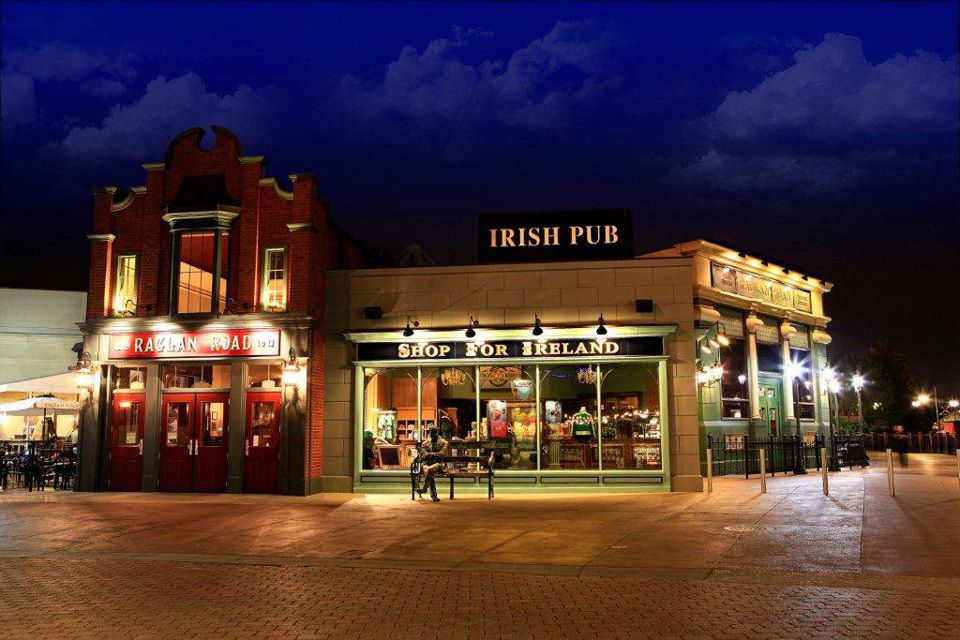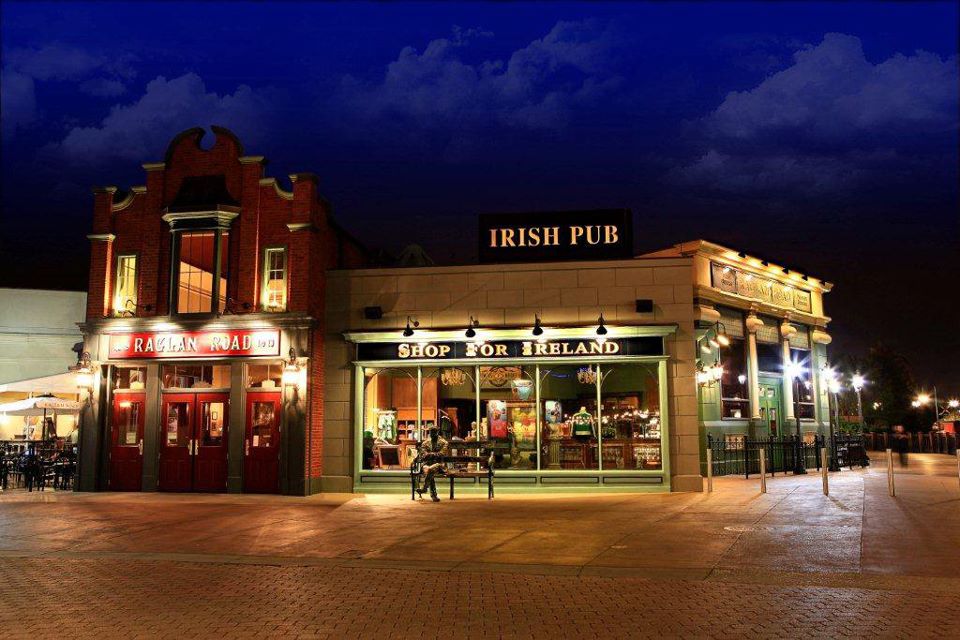 It's a touch of Irish at Raglan Road in Downtown Disney. Before you even step inside the door you may be treated to the quick, lightly steps of Irish dancers performing a step dance or hear a few irish ballads along the walkway. Once inside Raglan Road's doors it's just like you've passed through a worm hole directly into an Irish pub. Ragland Road offers an authentic Irish experience without ever having to break out a passport.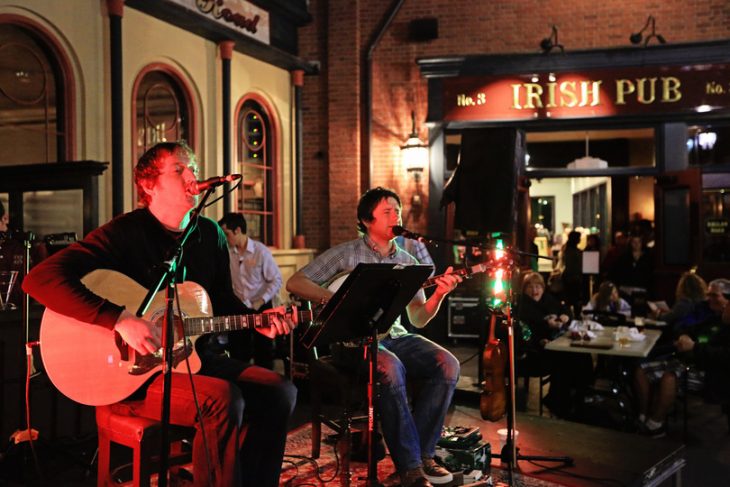 Raglan Road Downtown Disney: THE ATMOSPHERE
Prepare to enjoy an Irish reel and Irish jigs during your dinner. Regardless of where you are seated make sure you face the stage so that you can enjoy the evening's entertainment. The noise level is loud, but it's a fun loud, with diners joining in to clap and, on occasion, sing along. There is a center stage for more dancing which brings the dancers even closer to the diners. Have little ones with you? They might just be asked to participate in a jig on stage.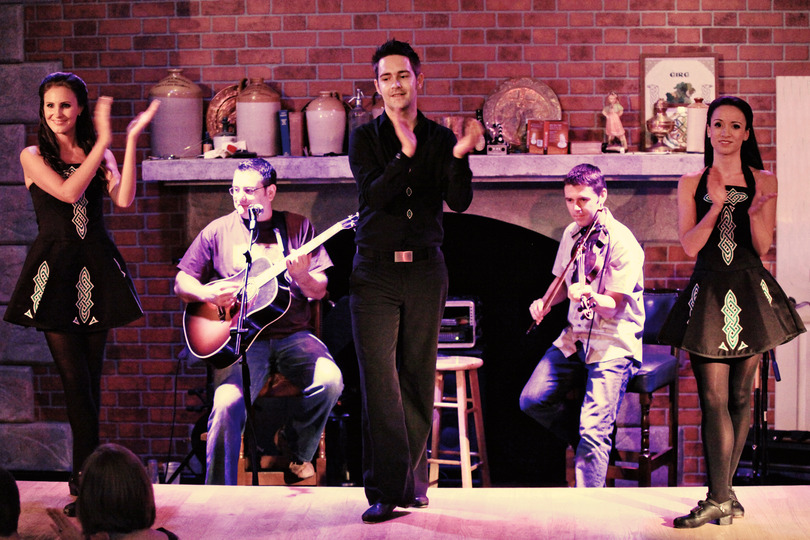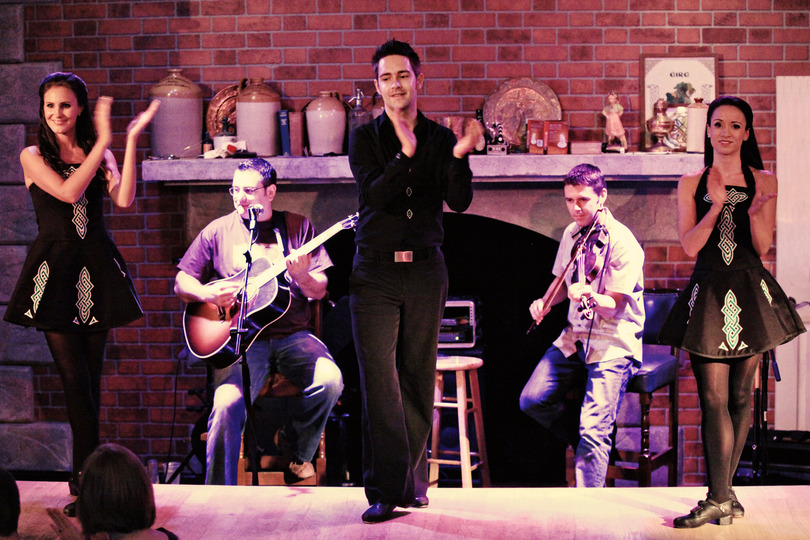 Raglan Road Downtown Disney: THE SERVICE
Our service was excellent! Our waitress was Char and I highly recommend her for your dining experience. She was attentive and made sure that we felt like we were the only table there. She asked about any food allergies and was sure to recommend dishes that fit the needs of the table.  She kept us in drink and food which we really appreciated. Steve, one of the managers, stopped by our table during our visit to check how we were enjoying dinner. I loved the attentiveness of the staff.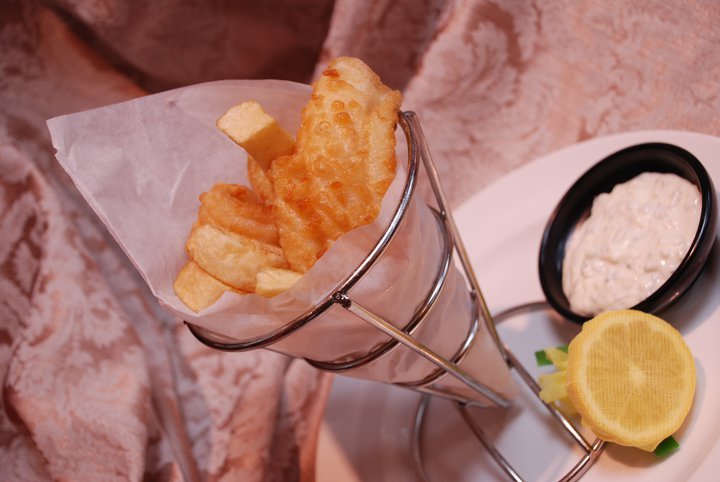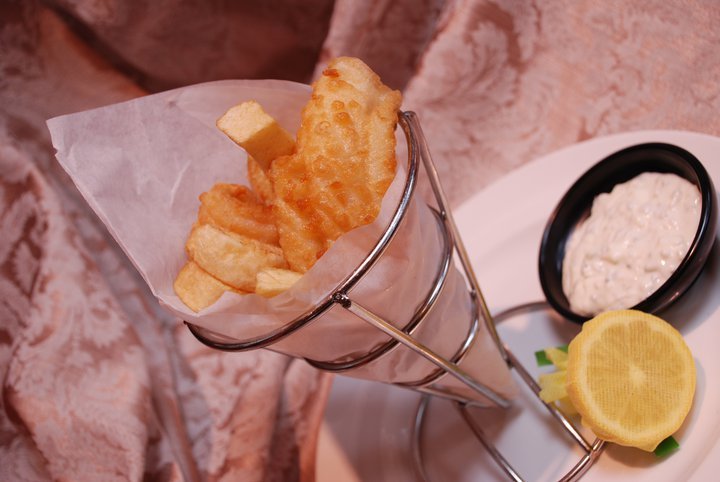 Raglan Road Downtown Disney: THE FOOD
Oh, where do I even begin. The food was mouth watering delicious. We started with tart art an asparagus & goat's cheese tart with garden peas, leeks & lemon oil dressed arugula, and a scallop forest made with Georges Bank scallops in a golden batter served with citrus lime dipping sauce & sweet chili jam.
We finished our starters and eagerly awaited our entrees.  I thought I made tasty and flavorful risotto until I tried the Raglan Risotto. This, hands down, was the best risotto I have ever had. The risotto is mixed has butternut squash with shiitake mushrooms, shaved parmesan & arugula. I ordered the tried and true Irish dish, Shepherd's Pie. The pie is made with a mixture of beef and lamb and was perfect.
For dessert Em and I shared a fruit plate. It was the perfect ending to one of the best meals we'd had during our stay in Orlando.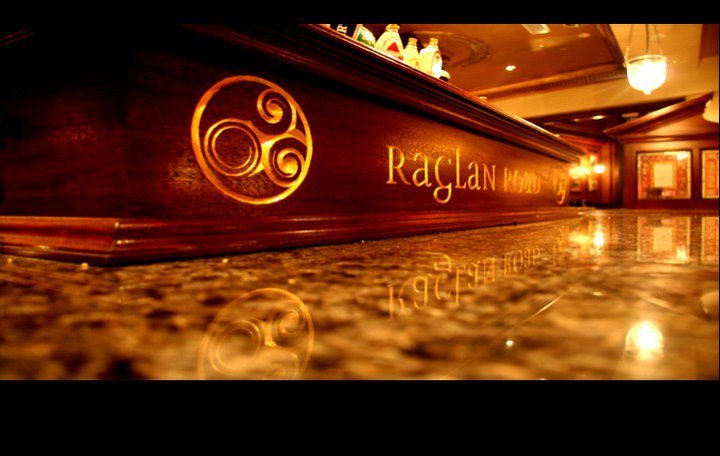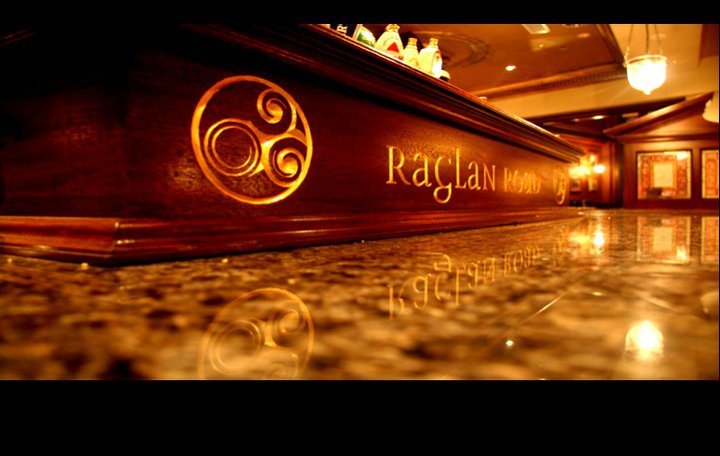 Raglan Road Downtown Disney: THE DRINKS
I drink whiskey, I'm at an Irish pub, I ordered a Dubliner, a blend of Bushmills Irish Whiskey, Sour Apple Pucker, Magners Cider and Cranberry juice. Enough said. If you are a beer drinker you'll be glad to know that there is an extensive list of beers available.
The next time you are near Downtown Disney do yourself a favor and enjoy a meal at Raglan Road.
disclosure: Em and I were guests of Raglan Road. All thoughts and opinions are my own. All photos used above are property of Raglan Road.