These pumpkin cupcakes are delicious any time of year. You can leave them frosted (cupcakes) or unfrosted (muffin). hahaha.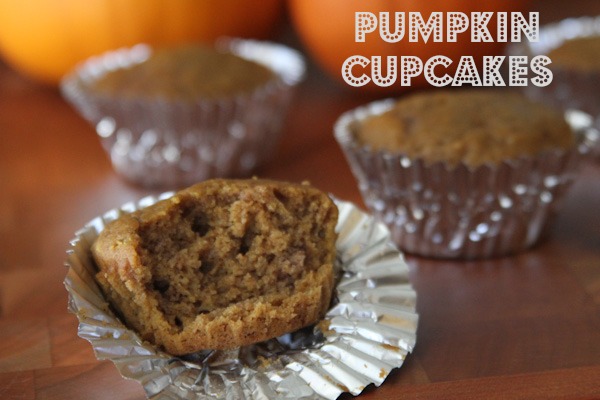 Pumpkin Cupcakes Ingredients
2 cups all-purpose flour
1 teaspoon baking soda
1 teaspoon baking powder
1 teaspoon coarse salt
3 teaspoons pumpkin pie spice
1 cup packed light-brown sugar
1 cup granulated sugar
1 cup (2 sticks) unsalted butter, melted and cooled
4 large eggs, lightly beaten
2 cups of fresh pumpkin or canned pumpkin pie puree
Pumpkin Cupcakes Directions
Preheat oven to 350 degrees. Line cupcake pans with paper liners.
Mix together the following ingredients: flour, baking soda, baking powder, and salt.
In another bowl, cream together, brown sugar, granulated sugar, butter, and eggs.
Mix in the dry ingredients and stir until smooth then mix in the pumpkin.
Fill cupcake holders about halfway. Bake until done about 20 to 25 minutes.
Transfer to a wire rack and let cool completely.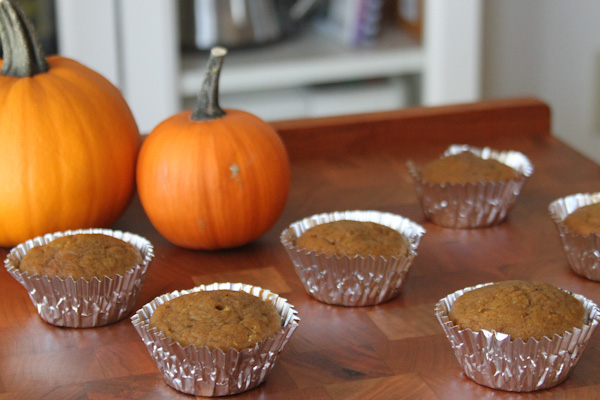 More Cupcake Recipes
Need more cupcake ideas? Check out these tasty treats.