I participated in a campaign on behalf of Mom Central Consulting for Kohl's. I received a promotional item as a thank you for participating.
It's that time of year. Summer is still in full swing, but, as most parents know, it's also the time to start getting reading for back-to-school. In Michigan we are lucky because school doesn't start until the day after Labor Day, but I know a lot of states start much earlier.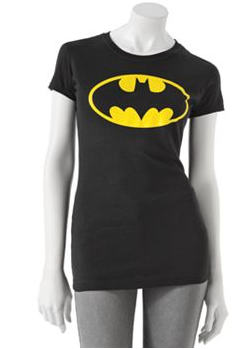 Batman Tee
Em & I usually spend a day together shopping for back-to-school supplies and clothes. We don't generally buy a lot at the start of the year because it's still fairly warm in Michigan and she has all her summer clothes. However, it's still nice to pick up a few new items to kick off the school year.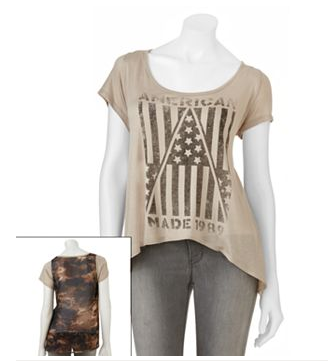 Workshop American Made Camo Chiffon Back Top
We love shopping at Kohl's for back-to-school clothes. They have a great selection of name brand clothes, accessories and shoes for teen girls. I love that I can get everything I need at one place without having to make multiple stops. Plus, Kohl's always has great prices and they often have coupons I can use in addition to the sale price. It's so nice that I can use my Kohl's cash coupons on sale items.



Kohl's carries all of Em's favorite brands. She loves the designs from Mudd and Candie's. Levi's are always a great choice for jeans. Her and I both love the Mudd & Elle handbags.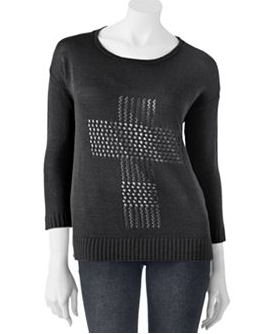 Takeout Cross Openwork Sweater
This year Em needs a couple pair of pants, a fall sweater or two, a new pair of shoes and any jewelry she might find that she can't live without. Oh, I'm sure she'll sneak a few other things onto the list as well. Kohl's has such a nice variety of items that we always find jammies, undergarments and/or handbags that we can't live without.
We'll be shopping at Kohl's in the next week or two and sharing our great finds with you. Stay tuned…