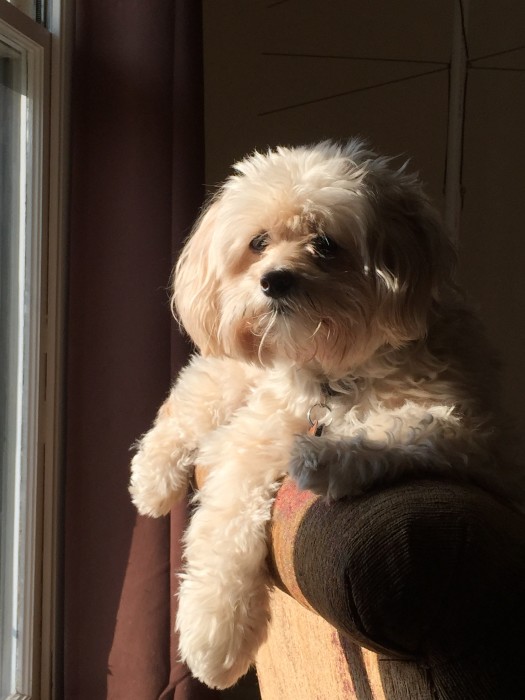 disclaimer: I'm serving my dog CESAR® home delights™ as part of a sponsored series with Socialstars. #CesarHomeDelights

To say that our maltipoo, BB, is spoiled could probably be considered the understatement of the decade. To us, he is a member of the family and is treated accordingly. He is loved and brings a lot of joy and companionship to our family. Because of that, I want to make sure that I am feeding him the best food possible for his health. If a pot roast and vegetables recipe is good for us, then it's probably good for him. Enter CESAR® Home Delights™ food that is similar to meals I make for the family.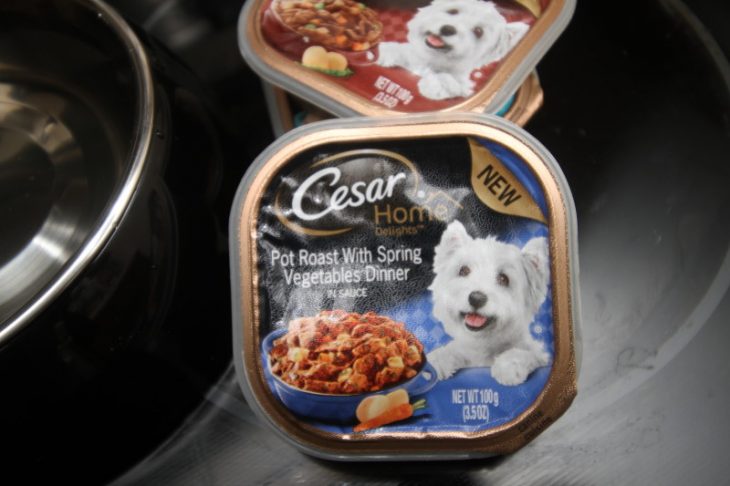 CESAR® Home Delights™ offers 8 varieties of premium dog food for small breeds like BB. They are all similar to meals found in my recipe book and include choices like pot roast with spring vegetables, slow cooked chicken, beef stew, hearty chicken noodle, and beef stroganoff. BB used to sit quietly by the table while we enjoyed dinner hoping that something would magically fall from our plates for him to enjoy. Now, he can enjoy his own gourmet dog food…no begging needed.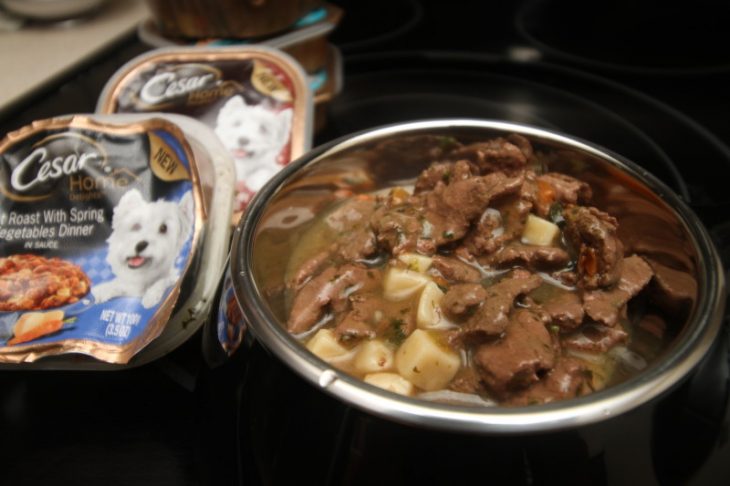 Opening the CESAR® Home Delights™  I'm delighted to see that it actually looks like real food and not ground up questionable mush. I can actually see potatoes and carrots.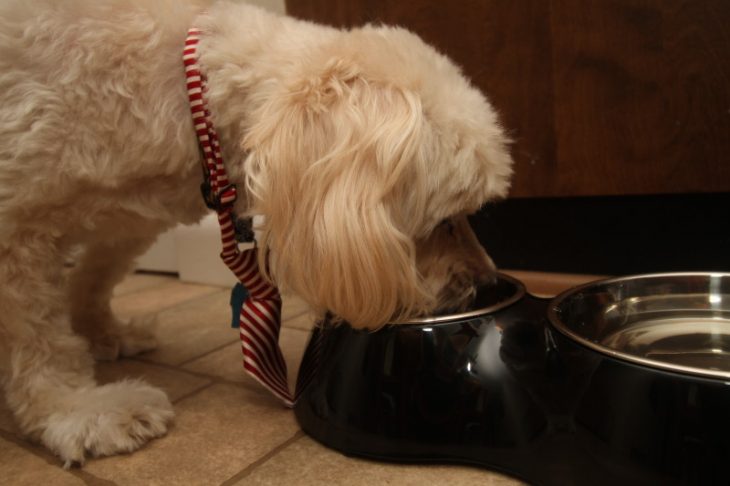 Yes, BB is wearing a tie…he's classy like that, plus he's sporting a new haircut.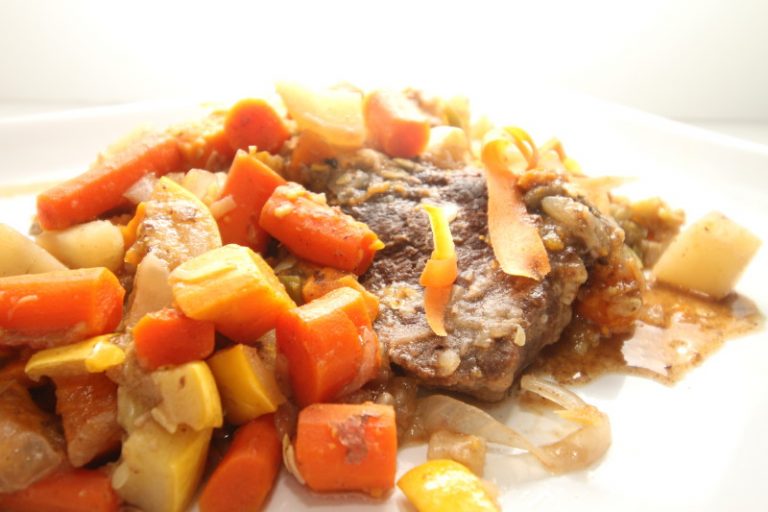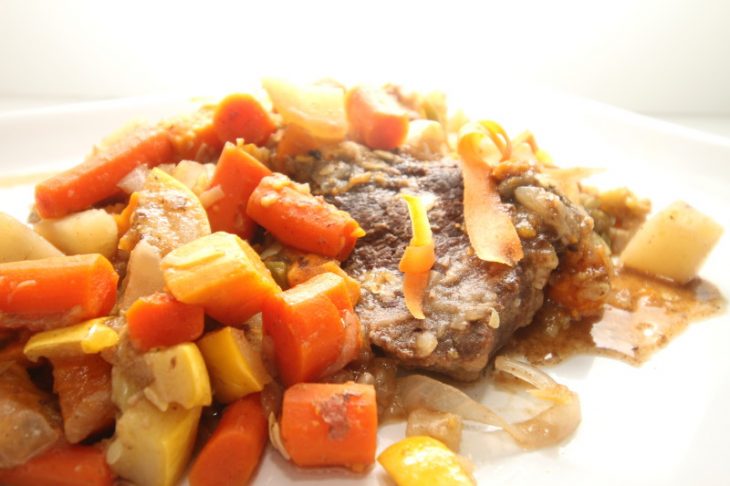 I wondered if BB would find the CESAR® Home Delights™ Pot Roast with Spring Vegetables Dinner as tasty as my pot roast and vegetables, but I didn't need to worry. He gobbled it right up like it was the best thing ever. While BB was enjoying his meal, we were enjoying our own version of pot roast and vegetables recipe.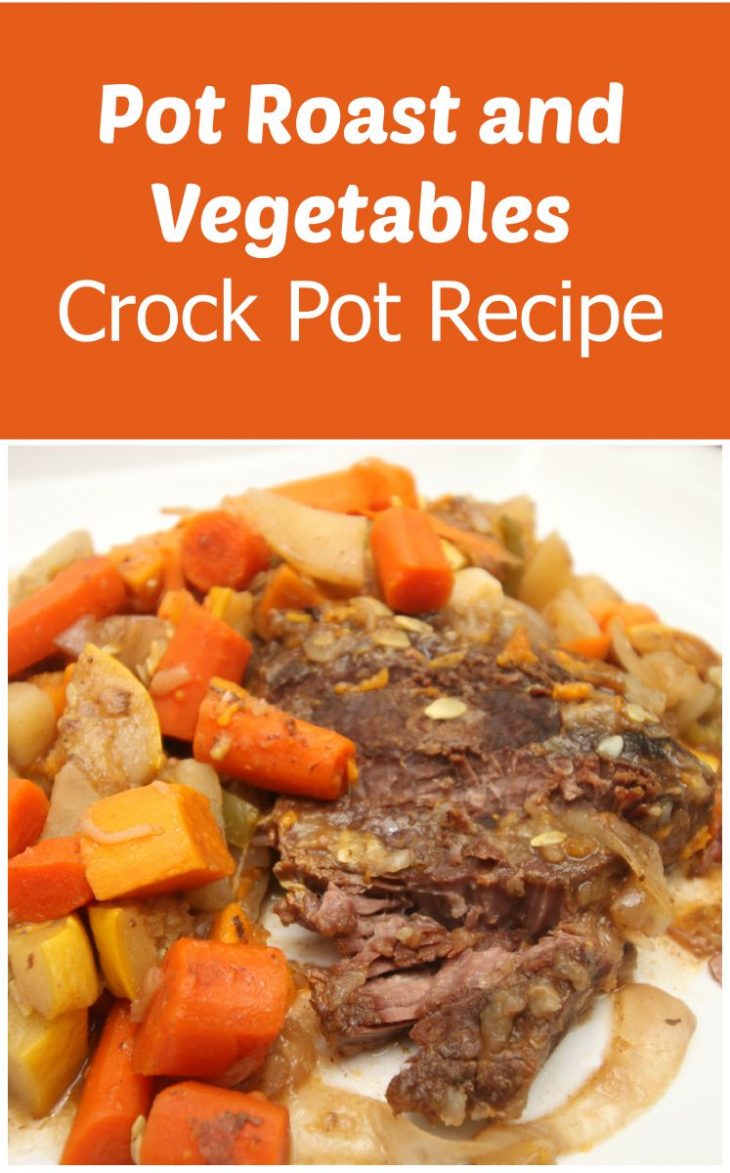 POT ROAST AND VEGETABLES RECIPE
Pot Roast and Vegetables Recipe
Author:
Prep time:
Cook time:
Total time:
Ingredients
2 pound pot roast
3 medium potatoes, peeled and diced
2 medium sweet potatoes, peeled and diced
1 large onion, sliced
2 small summer squash, washed and chopped
6 carrots, peeled and rough cut
2 garlic cloves, peeled and crushed
1 package dried french onion soup mix
Instructions
Place all ingredients in a crock pot and cook over low heat for 6-8 hours (time varies depending on crock pots, check manufacturers manual).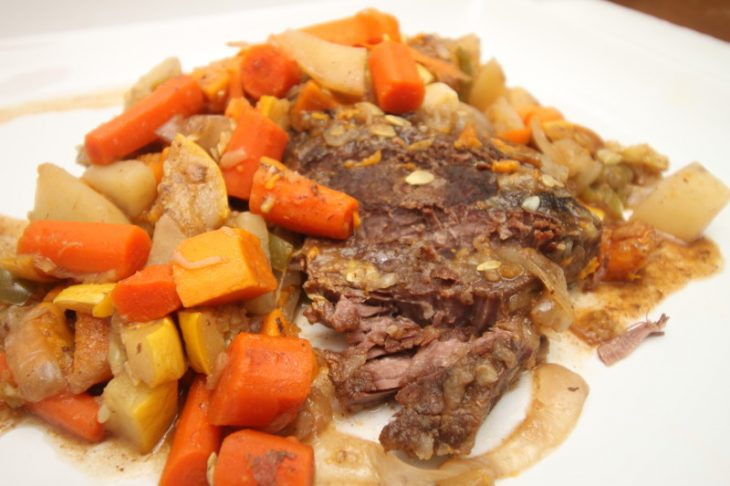 Serving BB CESAR® Home Delights™ gourmet dog food is a win for both of us. He has a delicious meal that actually looks like the food I make and I get to know that he is eating healthy and enjoying his food.
Learn more about CESAR® Home Delights™:
website
https://www.facebook.com/Cesar
https://twitter.com/cesarcuisine
®/™Trademarks of © Mars, Incorporated 2015