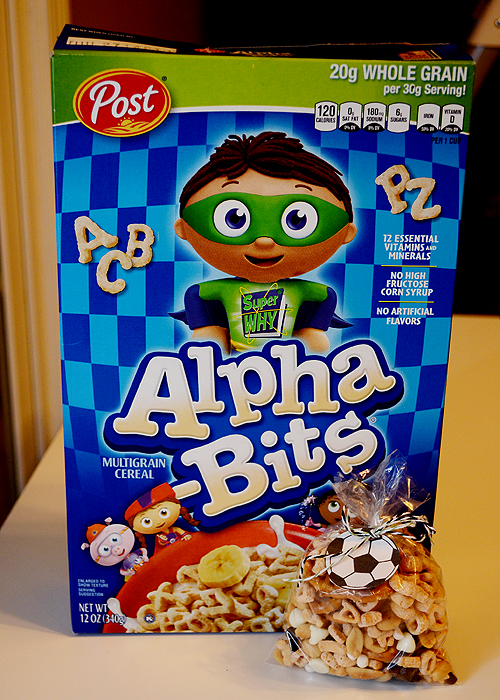 We just wrapped up fall soccer around here but I wanted to share a really great easy snack idea for your young athletes. With soccer we have the commitment to provide an after game snack each season. It's sometimes hard to provide something everyone will like and that's also healthy.
A snack mix is the perfect go to in these situations! Post Alpha-Bits is a great base to a fun, healthy snack mix. Post Alpha-Bits is full of vitamins and nutrients essential to supporting healthy development such as Iron, Zinc, and Vitamins B1, B2, B6, and B12. Iron and Zinc help support healthy brain development while the Vitamins B1, B2, B6, and B12 support nervous system development.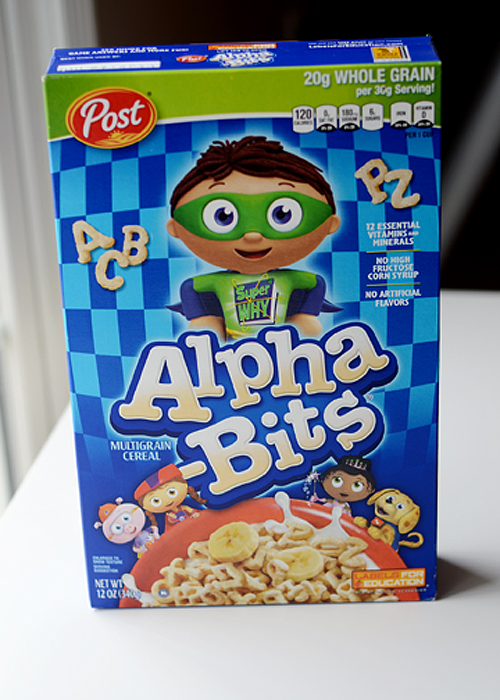 Post Alpha-Bits is not only nutritious, it's fun! I just have to say how fun the box is. My kids love the PBS show Super Why so they were really excited to see him on the front of the cereal box! Kids love to play with their food. Alpha-Bits make snack time a learning time as kids can at a young age start to identify the letters and as they get a little older spell out some words with them. I know my kids just love to do this!
Making a snack mix like this is so easy the kids can practically make it up themselves. I believe there is no right or wrong when it comes to making snack mixes either. It's the perfect recipe for kids to help in the kitchen and feel some pride and self-confidence. It's also a great time to have a little fun in the kitchen with Mom or Dad.
For our snack mix we chose to mix up the following items of which no exact amounts are given as you choose the ratio that works best for you:
Post Alpha-bits cereal
Peanuts
Raisins
Mini chocolate chips
Pretzels
White chocolate chips
Dehydrated marshmallows
Toss them into a big bowl and mix well.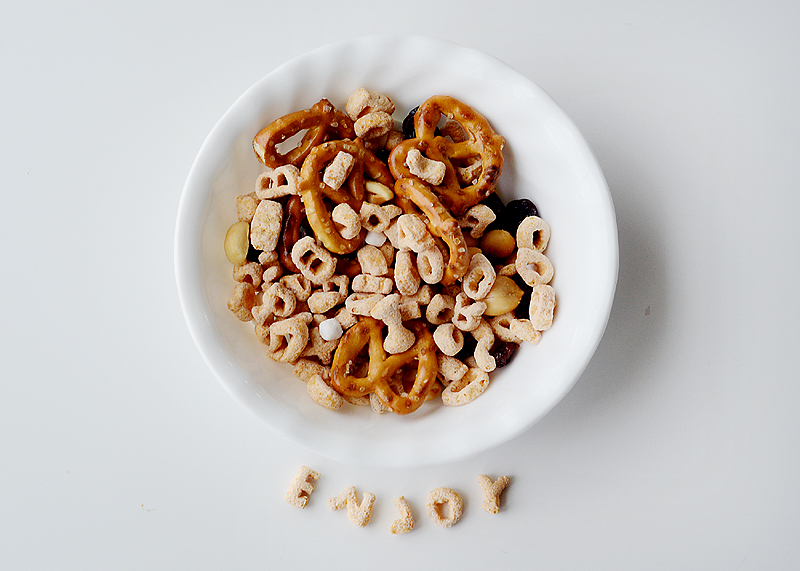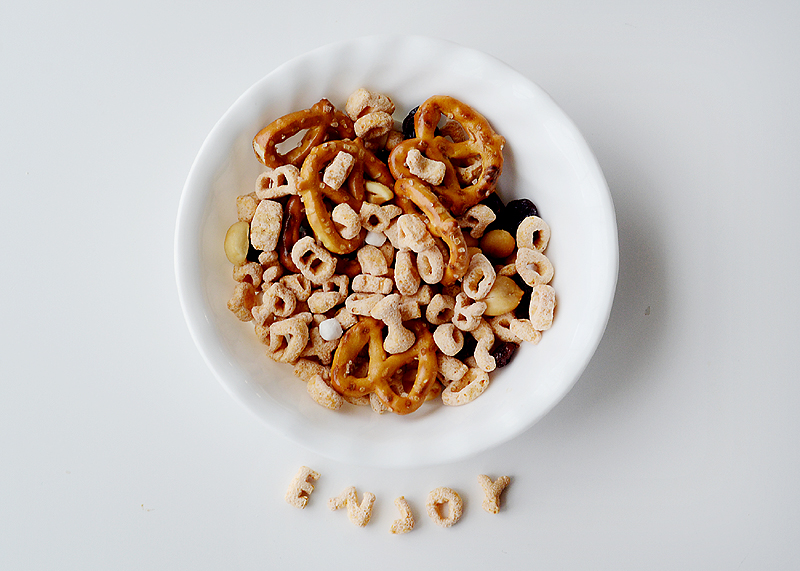 We put the mix into clear cello bags and added a cutesy soccer tag.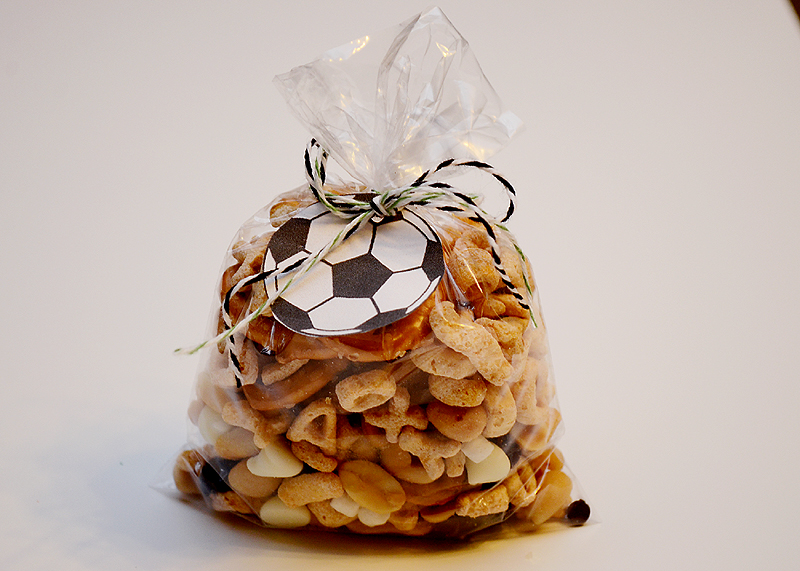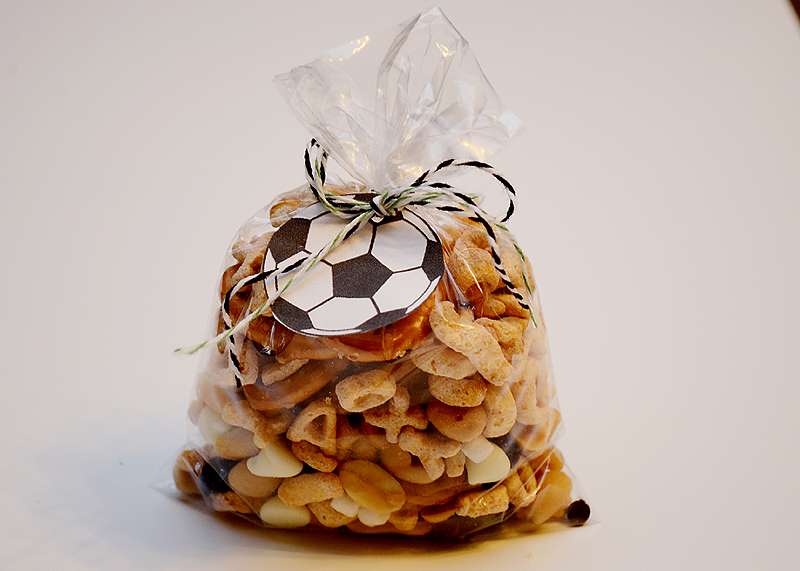 This snack mix could be used for any number of things too! In my life it seems like we're always in need of a snack for something. Add candy corn for a fun Halloween treat or something different and healthier to hand out to those trick or treaters!