Note: this post contains affiliate links. Buying product through my site doesn't cost you extra but tosses a few extra pennies my way to help keep this site going.
If you are of a certain age you remember the old Polaroid cameras. You know the one, they ejected about a 4×4 image with the classic white strip at the bottom.
We'd shake that piece of film trying to get it to "develop" faster so we could see the image we captured. I still have some of those photos from childhood and they are a hoot to look back on.
Fast forward to the current day and you can still capture life's fun moments with Polaroid.
The Polaroid SnapTouch takes the Polaroid camera up a whole lot of notches to a modern-day digital camera that still prints out an image for immediate gratification.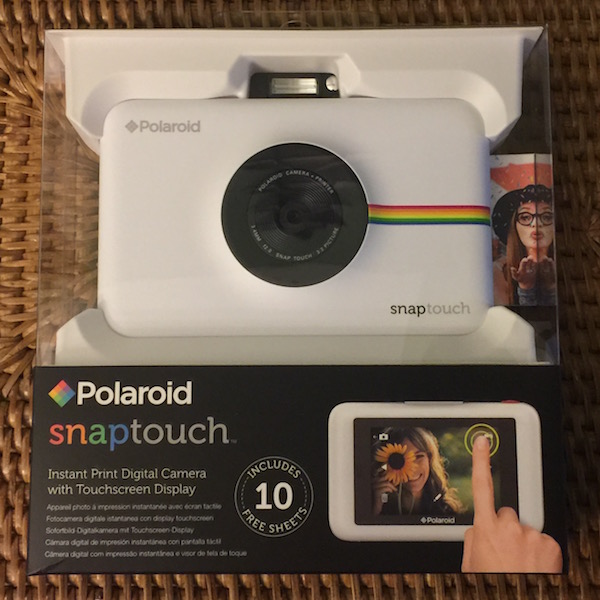 Why You'll Love the Polaroid Snaptouch
I have been using the Polaroid SnapTouch for about a month now and we are having loads of fun with it.
It is super easy to learn to use and no batteries are required.
That actually might be my favorite part.
Simply plug it in and charge the internal battery and it's good to go for quite a few images.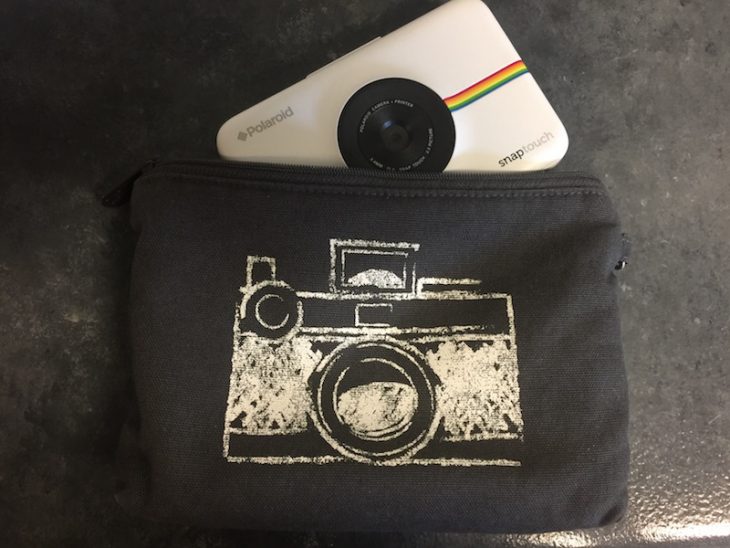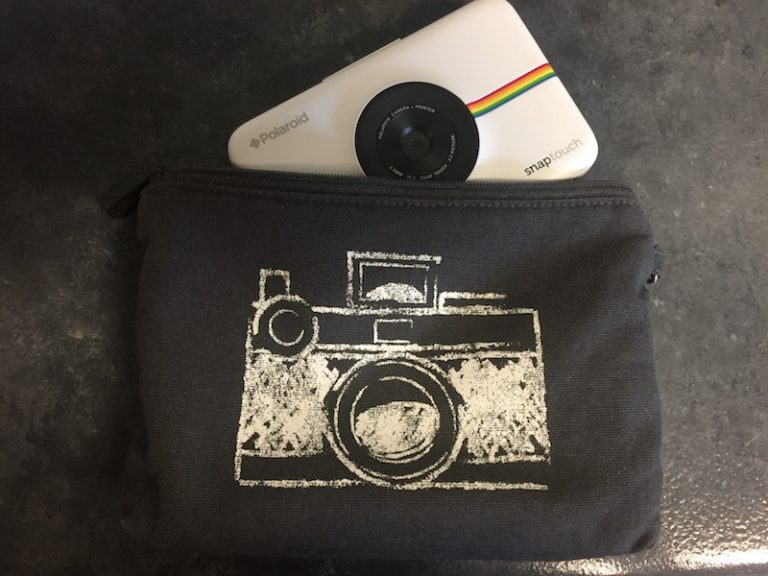 It's small and compact and fits perfectly in my ThirtyOne Gifts mini zipper pouch with a camera on the front, fitting I know :). I toss the camera in there with some extra packets of film and off we go.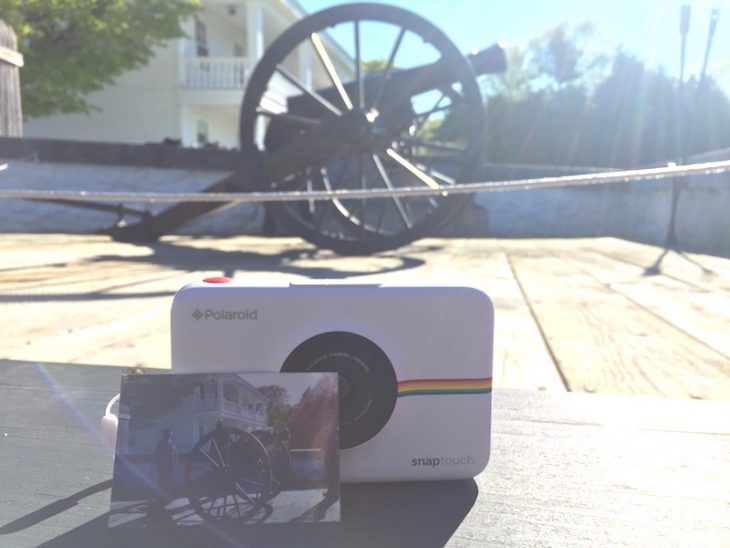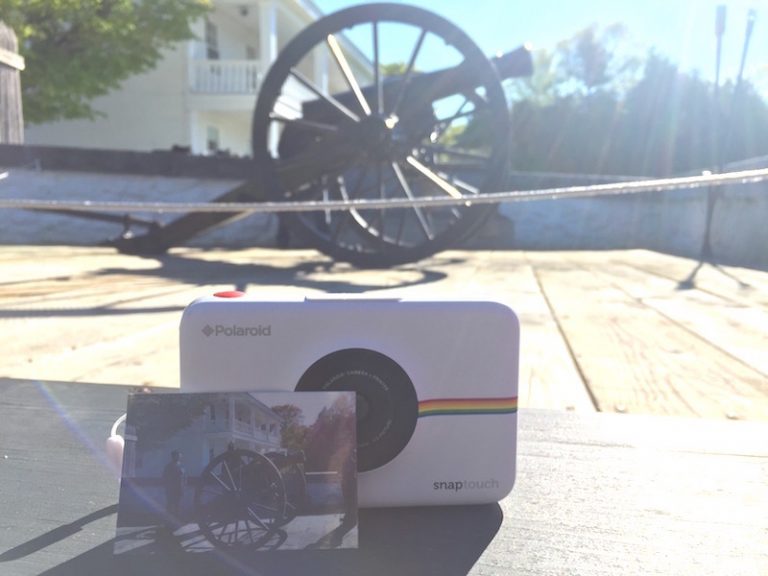 I've used the camera as I travel around the state visiting some of Michigan's most popular attractions.
I've also used it to capture my young niece's week at "Camp Thompson" so we could make a little memory book for her. No waiting, simply print the image out and add the photo to her book.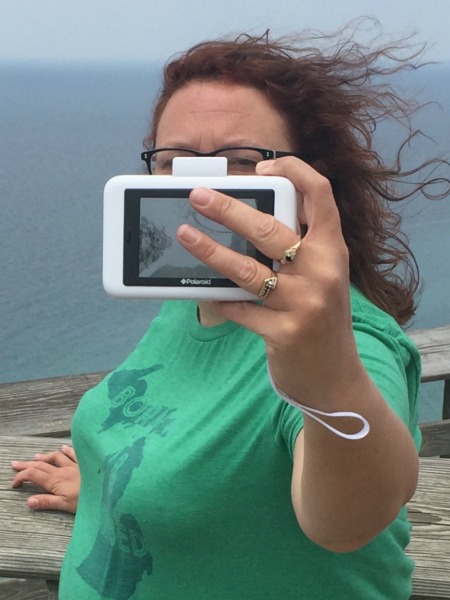 Wind blown hair compliments of Lake Michigan 🙂
The front of the camera has a little silver dot on it that is the camera's "selfie" mode. More than anything I think it's just there for you to make sure you are in the frame but it does the job.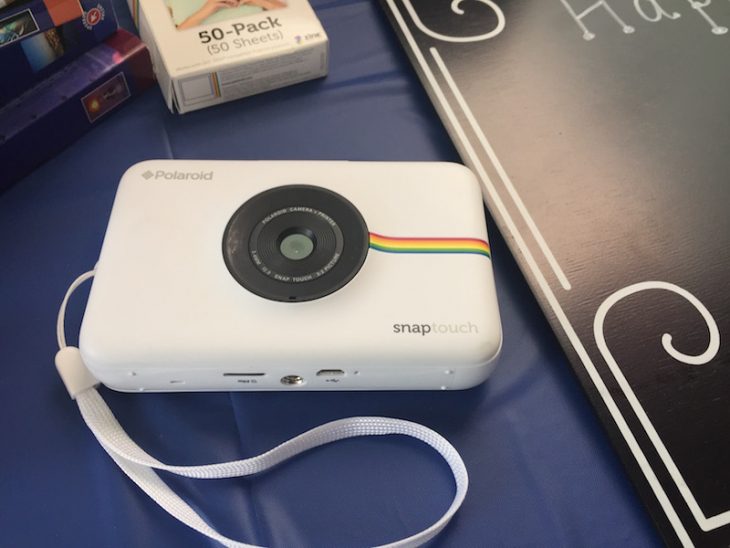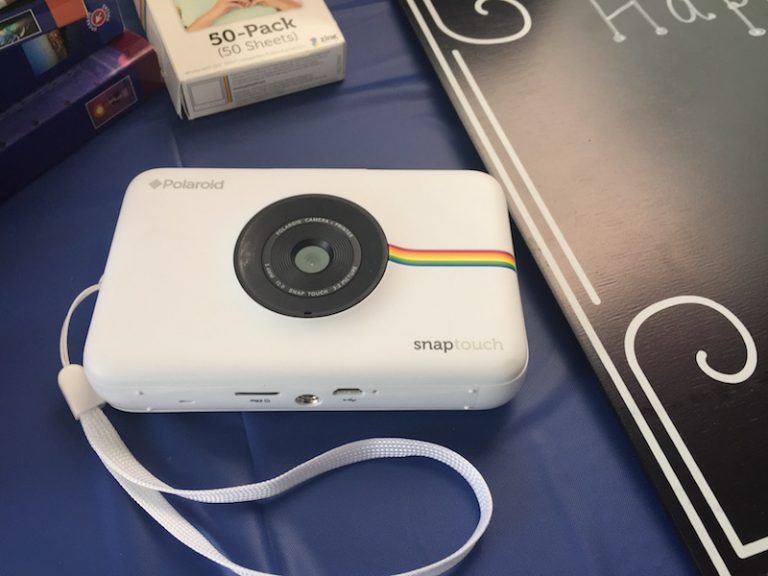 I also use it as the camera for a DIY photo booth. The camera was a HUGE hit at the party!
WAIT!!! Don't Hit Print Yet!
BEFORE hitting print though make sure you check out the fun editing options built into the camera.
After you take the photo simply touch the pencil icon on the screen and scroll through the different options.
Add fun icons, change photos from color to sepia or even black and white, and add fun borders.
This little camera makes taking and printing photos FUN!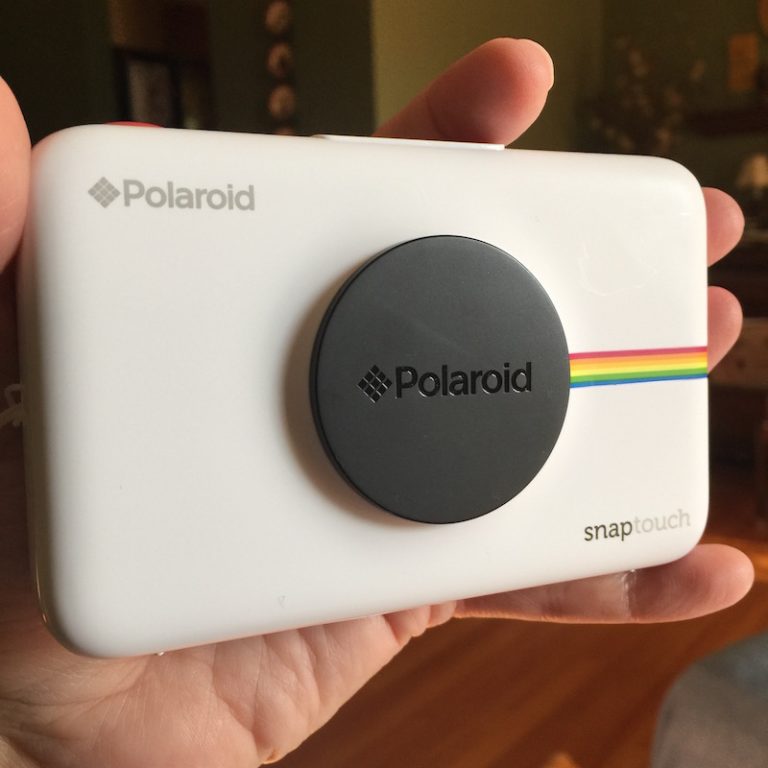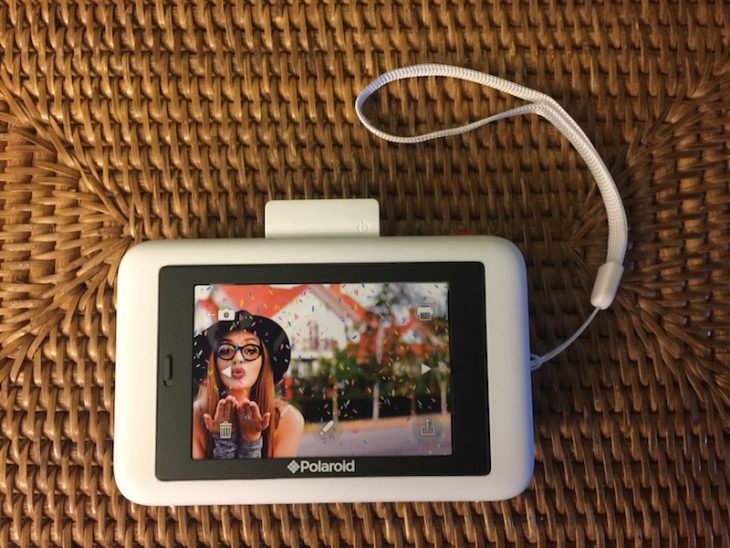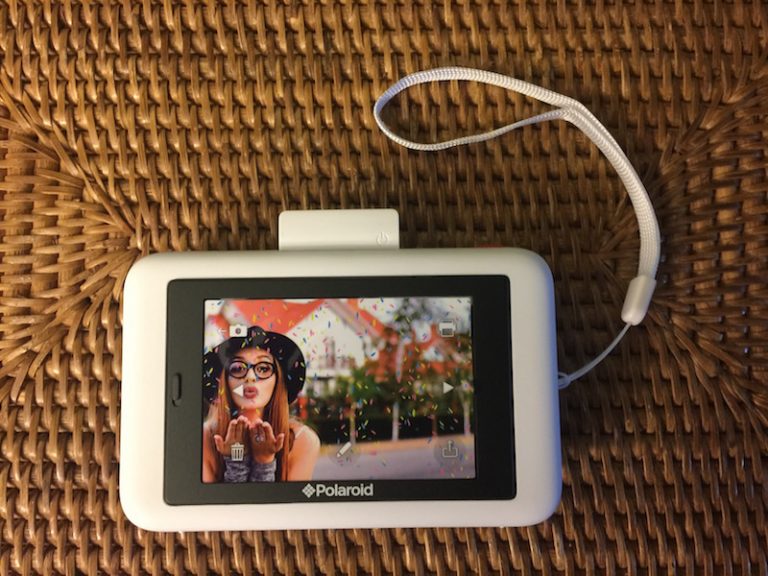 Save Those Images
The Polaroid SnapTouch has a storage card that holds your images letting you review them before printing.
Plus, if you decide you want more later you simply touch the photo icon on the camera back and scroll through images and print as needed.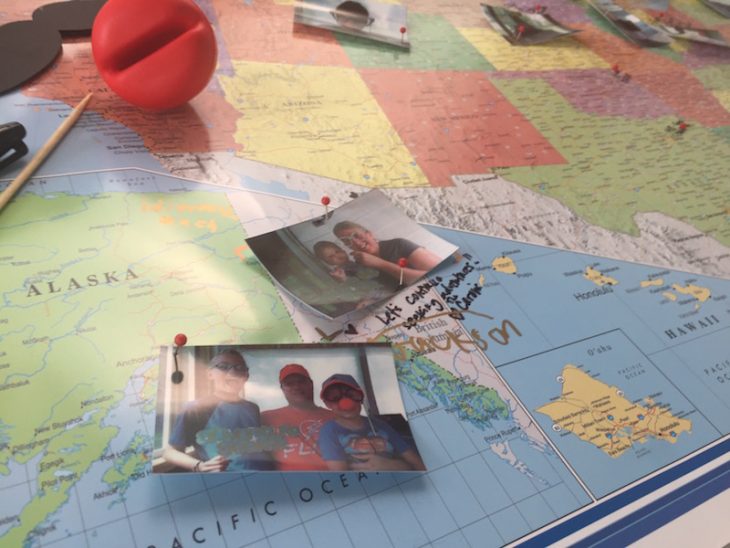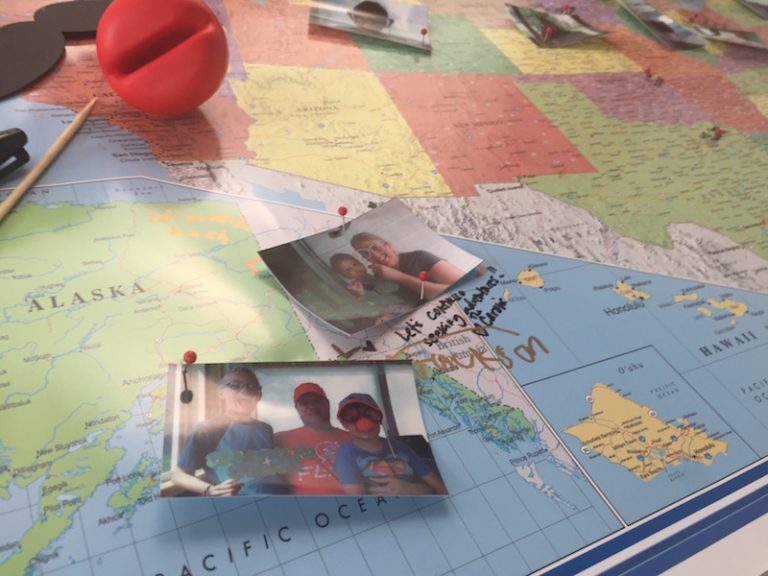 WHAT Do We Do With All Those Tiny Prints?
It prints out the cutest little photos. We used them for a 24″x36″ map guest book at the birthday party and they looked great!
For my niece, we put together a small little photo book. I let her do all the gluing so the book definitely isn't perfect BUT it makes it her book. Photo layout design compliments of a five-year-old 🙂
I took a bunch of photos of Alan and me during our recent camping adventure and I'm going to put together a fun canvas.
Overall, I'm thrilled with this little camera. It's a lot of fun + it's small enough to easily fit in my purse/daypack. You can buy the Polaroid Snaptouch at Ritz Camera. They also sell the Polaroid ZINK Zero Ink Paper refill packets.