Of course, the only photo I have of her under the gym she is stretching. She isn't crying-lol. She just had a big ole stretch! Isn't she adorable?
If you don't know by know (I've only been screaming it all over–lol) I'm a new Aunt! My beautiful new niece has no threat of being spoiled by her favorite Aunt..nope, none at all.
Although she's still a bit young I took her a PlanWood, by Plan Toy, eco-toy that I had received. I like the idea of toys that are made to be eco-friendly and ones that don't require batteries. I know in another month or so she will love this toy.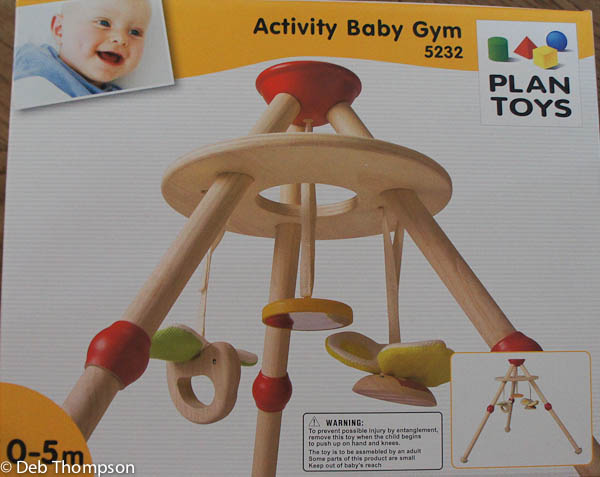 The baby gym arrives in pieces, but is really easy to assemble.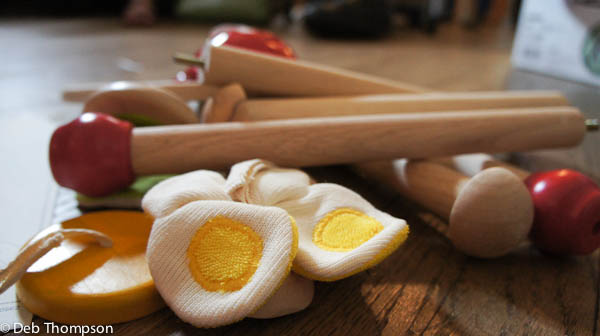 The wooden butterfly and yellow disk have a reflective surface on the bottom so that Scarlett can see how cute she is when she is laying under the baby gym.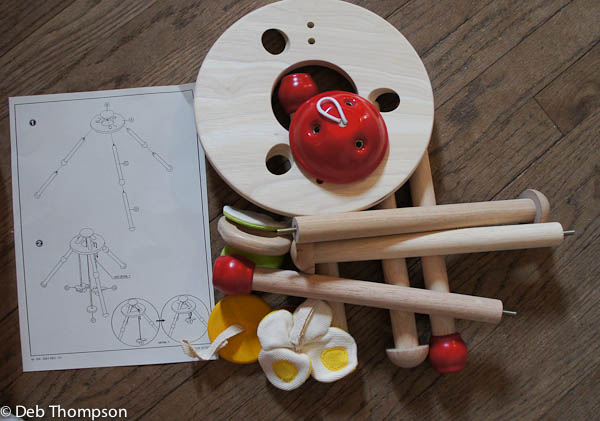 Just a few pieces which can be put together in minutes 🙂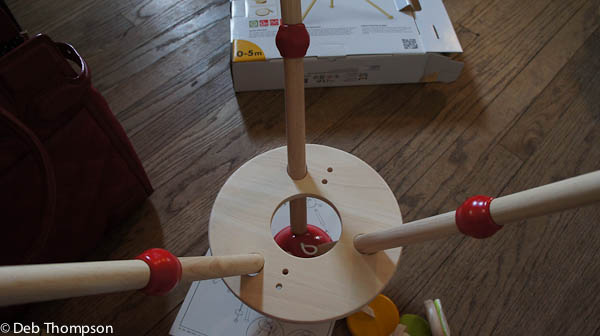 It's easiest to put the toy together if it's upside down. You just basically have to screw the leg pieces together and add the toys. Lord have mercy, but I love it when toys are easy to assemble.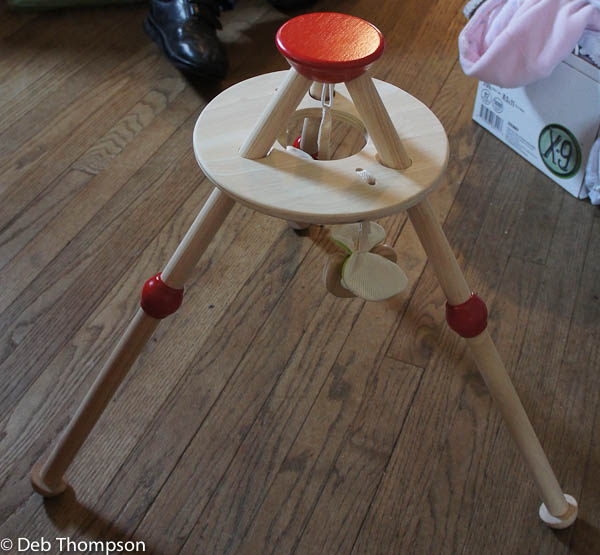 I love that this toy is built to last. It is a solid quality wood construction AND doesn't require batteries. Additionally, the dangling toys can be removed to play with individually or left on the baby gym.
I have been seeing so many "cheap" toys on the market. They are made out of molded plastic, take batteries, break easily and just fill the landfills. Yes, I was raised during a time when things were built to last so I'm disappointed with the current quality of most toys. However, PlanWood's Eco-Toys do not disappoint at all. The quality of this toy makes me very happy. This is a baby gym that can be used for Scarlett's brothers or sisters and saved for her children. It is the kind of toy you expect to be handed down from generation to generation. I love that about PlanWood products because it's not something you find much of anymore.
You can learn more about PlanWood Eco-Toys here.
Cheers,