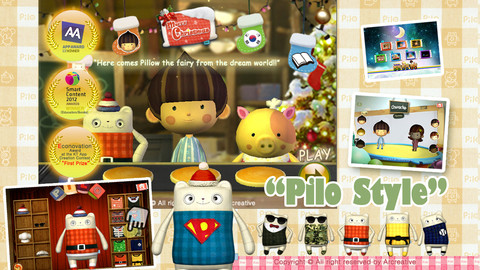 Pilo3: An Interactive Children's story Book-3D Animation Cooking Game combines two of my favorite things, books and cooking and is geared towards young children. This app, which is compatible with iPhones and iPads, takes little ones on a journey through their sweet dreams.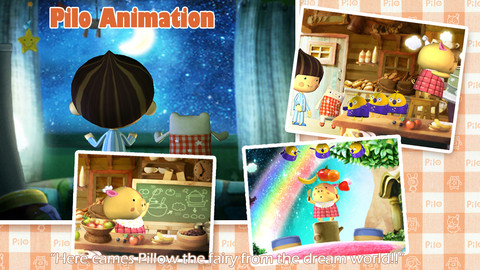 The main characters of the story are Pilo, pronounced pillow, and Tommy or Sunny. You can set up the game to reflect the gender you would like to use. The characters travel through the story together playing games, cooking up great food, and telling a story.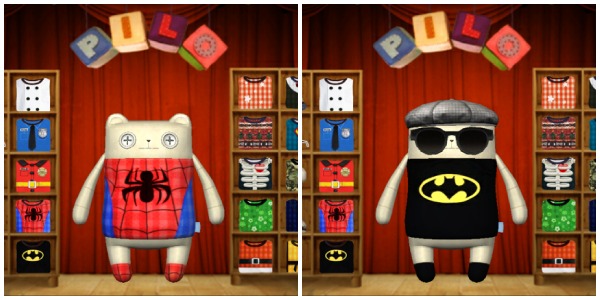 Thankfully, Pilo's outfit can be changed. He started in a spider themed shirt and since I absolutely shudder at the sight of spiders I figured out how to change it right away! Pilo has 15 different outfits, plus a few hats and these really cool sunglasses.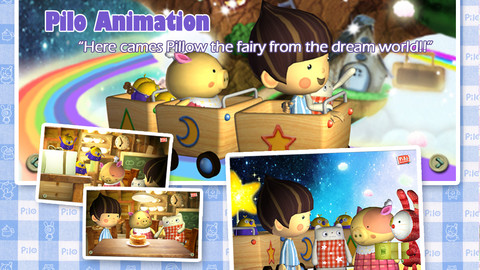 Games include building a train, catching stars, and matching shapes while the interactive cooking fun includes flipping pancakes, cutting up fruit, and decorating a birthday cake.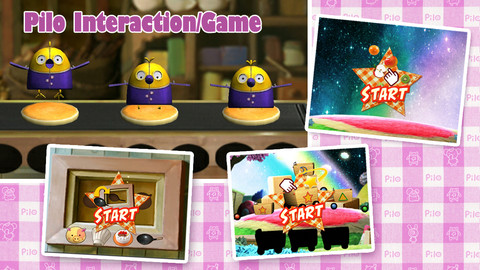 The graphics match the storyline perfectly, there is fun music and you can choose from three different language options: English, Korean or Chinese.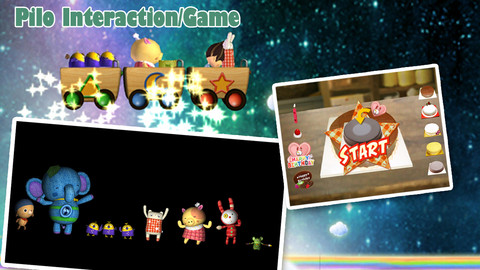 The app has won numerous awards including:
2012 Won in Smart Contents 2012 Awards (Education/Books category)
2012 Won "Grand Prize"in Smart App Awards 2012 (Children's Education)
2012 Won "First Prize" in Econovation Award at the KT App Creation Contest
Pilo3 is available on the following devices: iPhone 3GS, iPhone 4, iPhone 4S, iPhone 5, iPod touch (3rd generation), iPod touch (4th generation), iPod touch (5th generation) and iPad. The devices require iOS 3.2 or later and is optimized for iPhone 5.

If you love meeting Pilo, Tommy & Sammy in this interactive app there are five other apps that they star in including the Pilo Fairy apps and two additional story book apps.
Learn more about Pilo3 here.
Have your children played with the Pilo app? What did they think?
I was, thankfully, compensated for this post which BB appreciates since it helps keep him in kibble. All opinions, as always, are 100% my own.