We've had to take a break from our Small House Living project for a couple months. My mom fell ill which required me to help provide 24/7 care plus I've been under deadline to finish a book (happy to say THAT shipped off to the editor today) and mixed in there was travel. Needless to say I think I've only been home for a total of about three days in the last ten weeks. Good news is I'm FINALLY back home and ready to finish off our kitchen project. Alan installed the Pfister Pull-Out Kitchen faucet for us while I was gone.
A reminder of what our old faucet and counter looked like.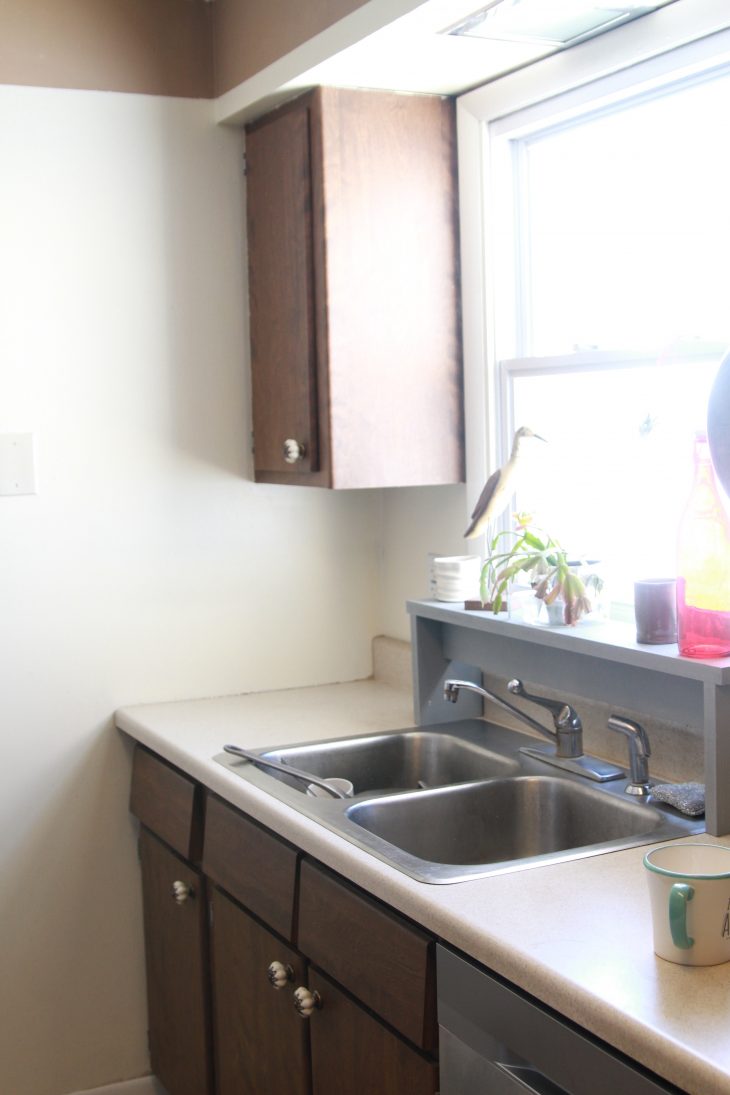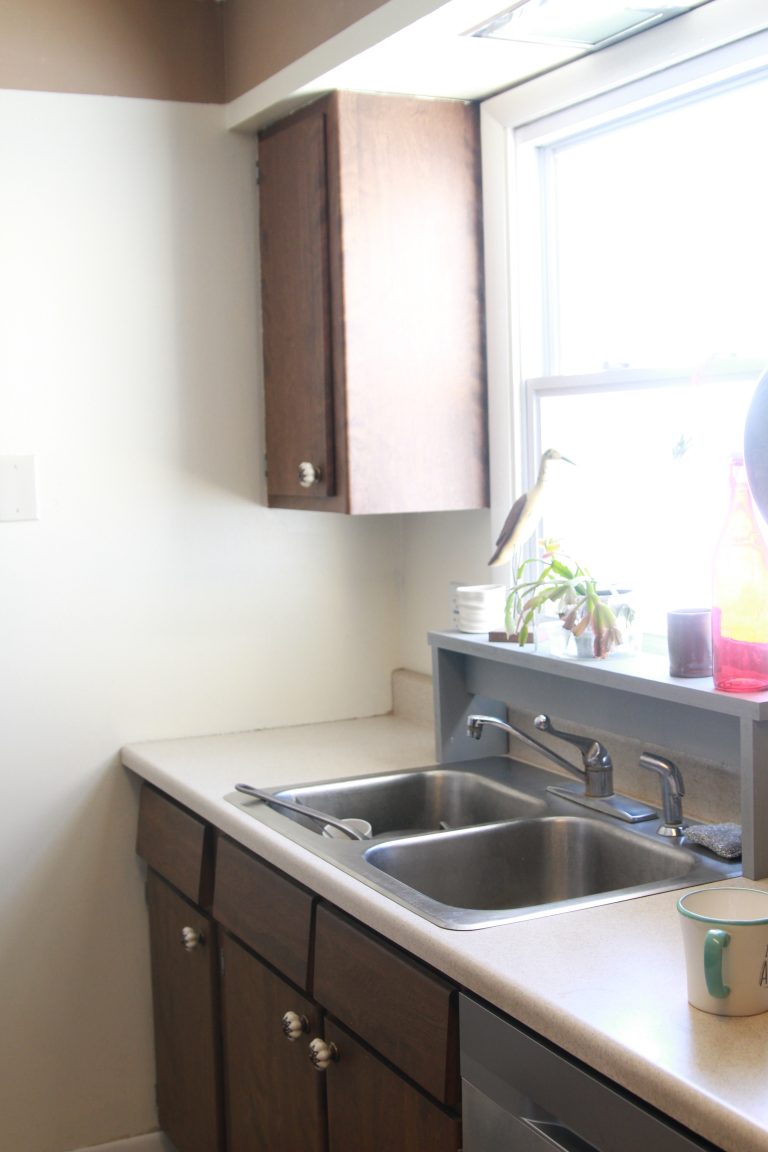 He said it was pretty easy to install. According to him "getting the old one out, finding the right tools and getting set up" was the hardest part. He said if you're a professional installer it would be super fast but if you are like us and try to figure out how to do things on your own it will take a bit longer, but it wasn't too bad.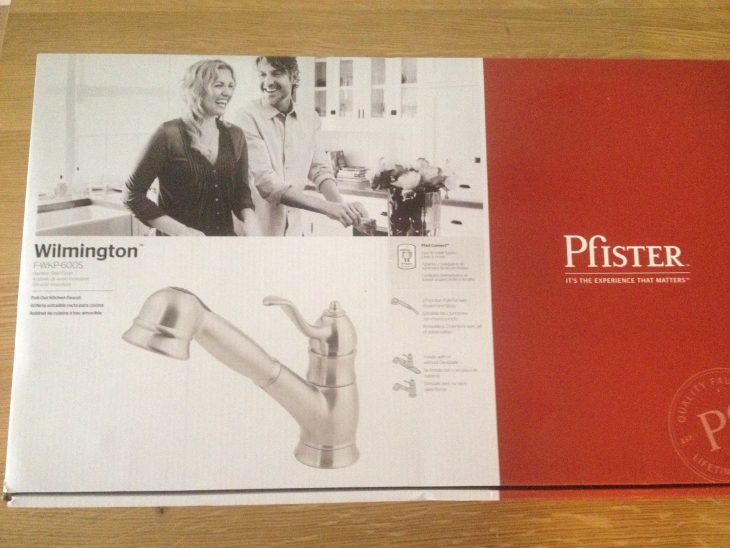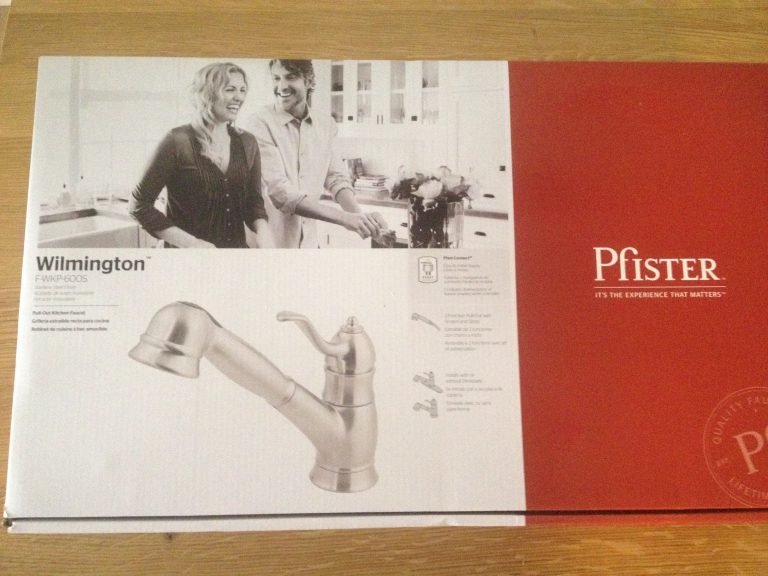 The Pfister Wilmington faucet came with almost everything we needed to install it. He did have to change out the flexible water supply lines because ours were kicking it old school (our faucet was from late 70s) so we had to buy those but everything else was included. I think that was the part he mumbled about the most but once he got past installing the new water lines it was pretty smooth sailing.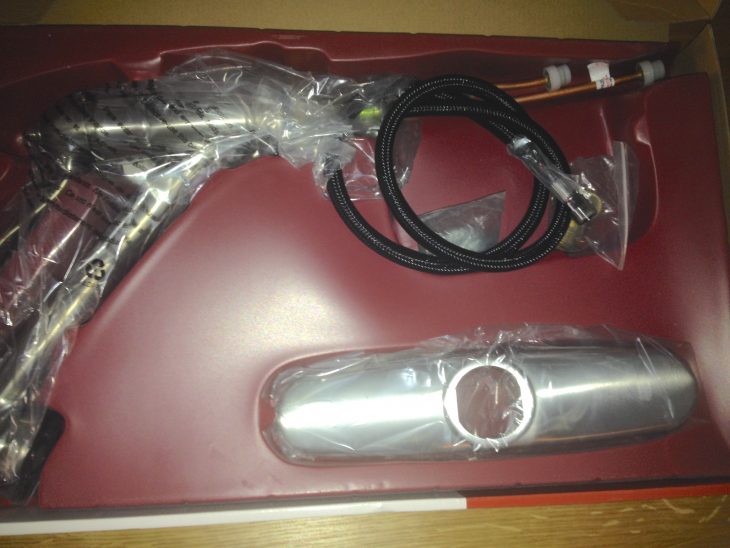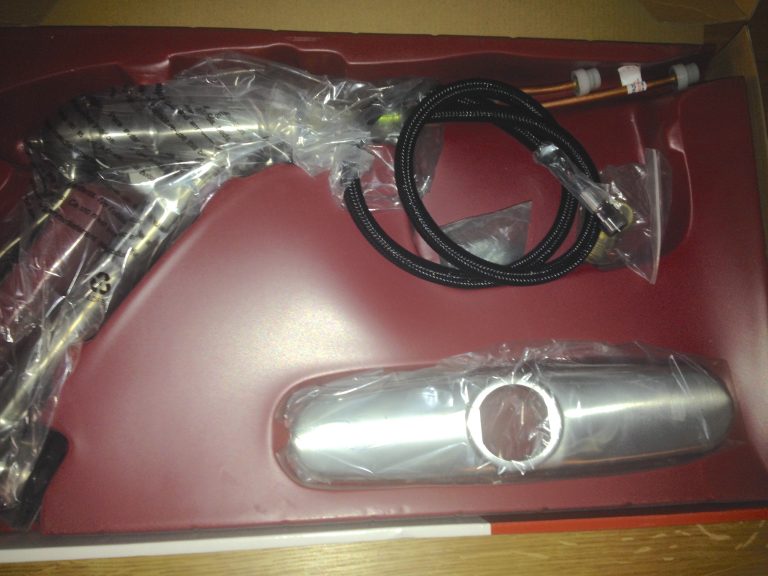 Now, I haven't been home to use the faucet much but Alan has been loving it. This is the first time we've had a sprayer that has actually worked so I'm loving that feature a lot! It makes it so much easier to rinse down the sink once I'm done scrubbing it.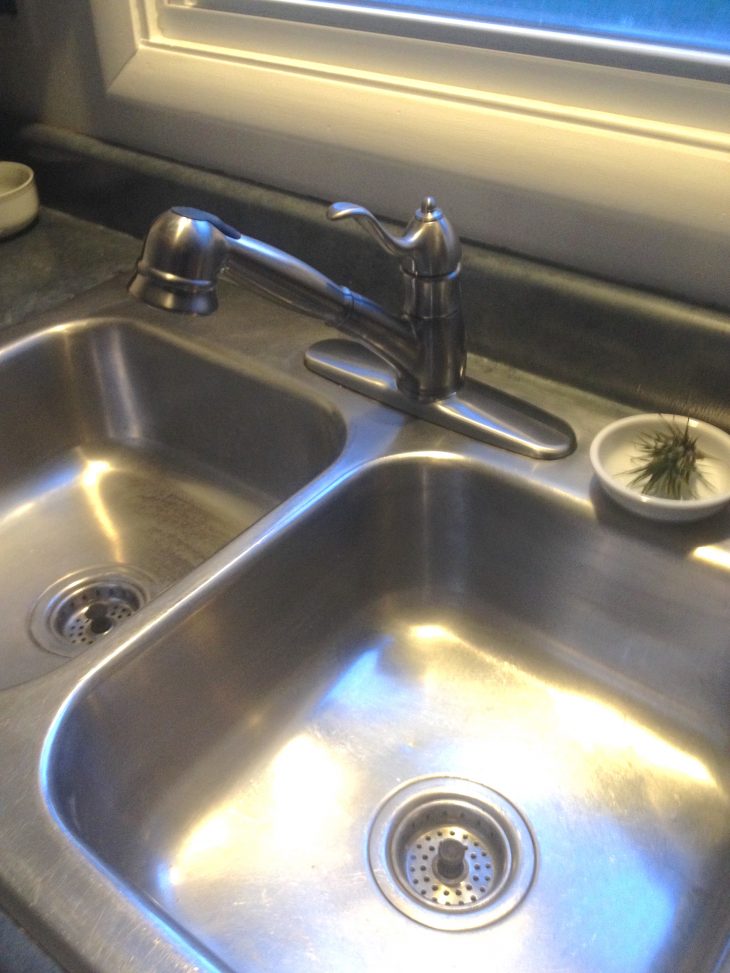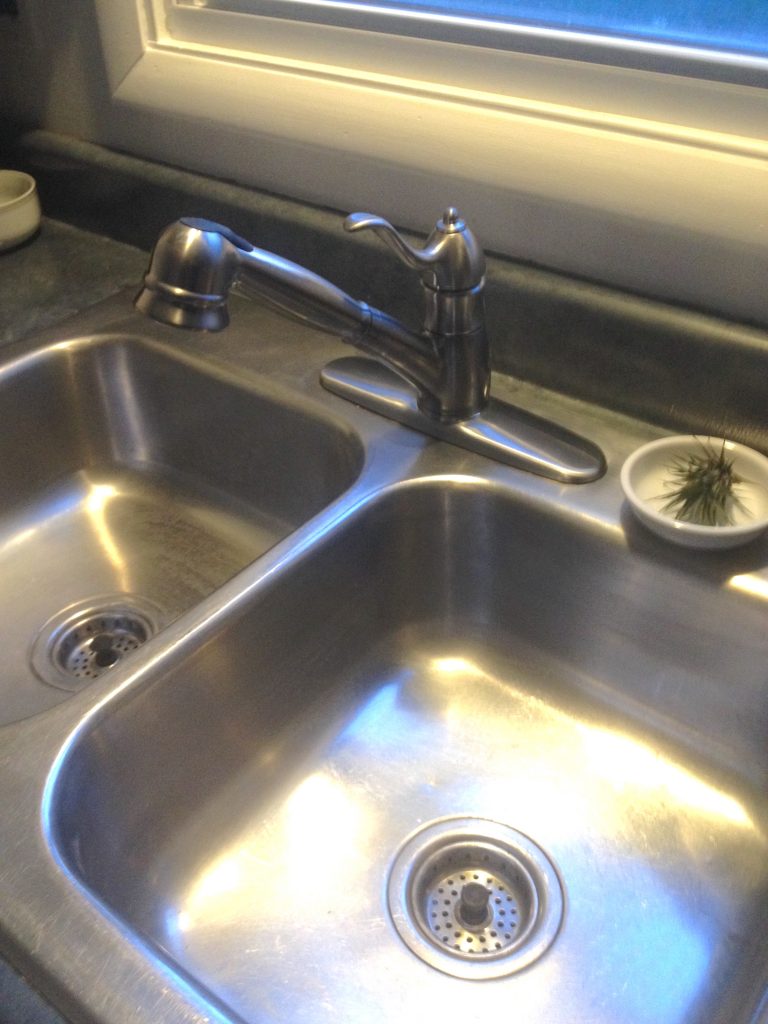 The main part of the faucet is stainless steel and the trim is chrome plated plastic. The brushed stainless is a great look for our kitchen and looks great with our sink (which we aren't replacing) and our counters which we recently painted.  I also really like the design of the handle, the top of it reminds me of a teapot.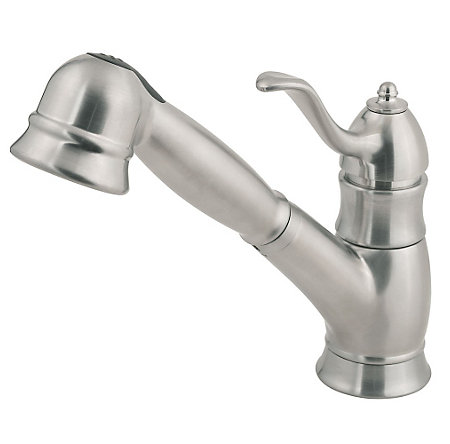 Our faucet is the Pfister Wilmington style in brushed silver (item #F-WKP-60 if you need to find one) and is available at a local hardware store or at Amazon (my favorite place to shop).
disclaimer: Pfister provided a faucet for review. All thoughts and opinions are our own.
***PIN ME***