Holiday celebrations are always a source of concern to pet owners who want to protect their furballs from the dangers of the season. The main tip is to keep your furry friends in a safe environment and make sure they are not ingesting things they shouldn't.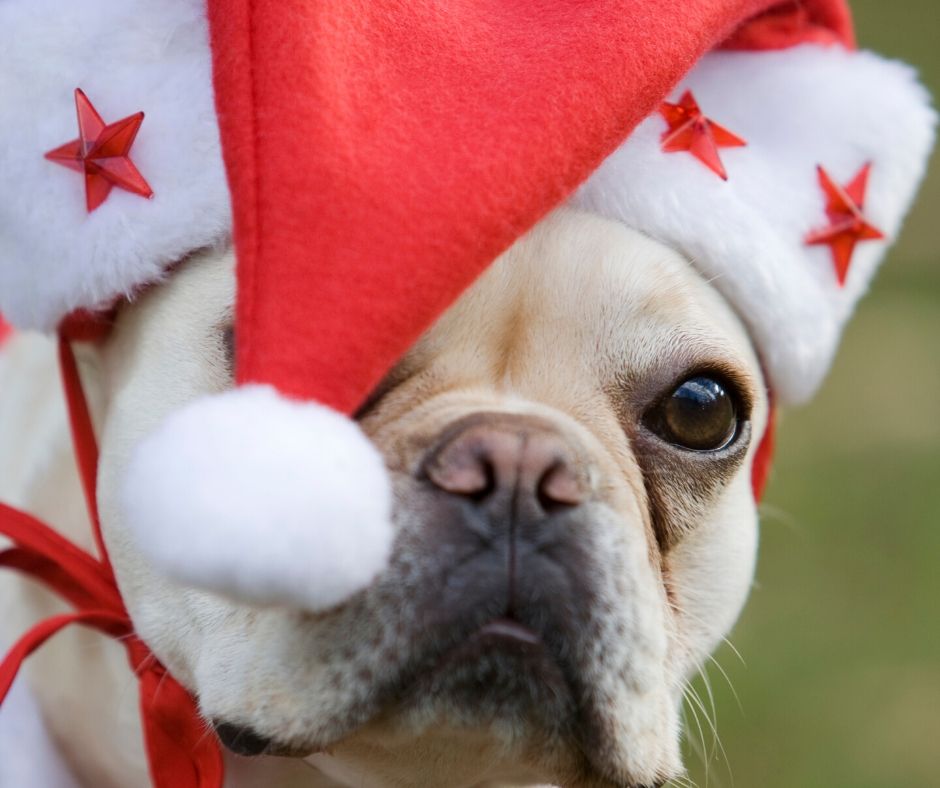 During Holiday Celebrations
Some holidays present a different variety of possible dangers to your pet since fireworks are often in the celebration mix. Visitors and family may be wearing unfamiliar costumes and acting in strange ways. There's usually lots of noise and any of these things can cause a pet to panic.
It's a good idea to give your pet a safe refuge away from the action. This is especially true of Halloween and New Year's celebrations.
Pets might eat poisons through foods and candies. The ingestion of foreign objects, such as gift wrapping paper, aluminum foil, plastic wrap, bows, ornaments and other objects that are not on display during the rest of the year can cause internal damage.

Yes, They'll Beg, But Avoid These Foods
A rich mix of aromas from cooking food can whip your pet into a feeding frenzy. Don't give your dog any unfamiliar foods and discourage others from giving him any tidbits he would not normally eat.
Fatty, rich, spicy foods can set up a bout of intestinal upset or cause intestinal or pancreatic inflammation and the last thing you want to deal with over the holidays is a sick pet.
Generally, a bit of meat won't hurt but do avoid fatty parts and poultry skin. Avoid giving a dog any bones which may splinter and injure the pet internally.
Also, avoid candies sweetened with xylitol and chocolate because they are potentially poisonous.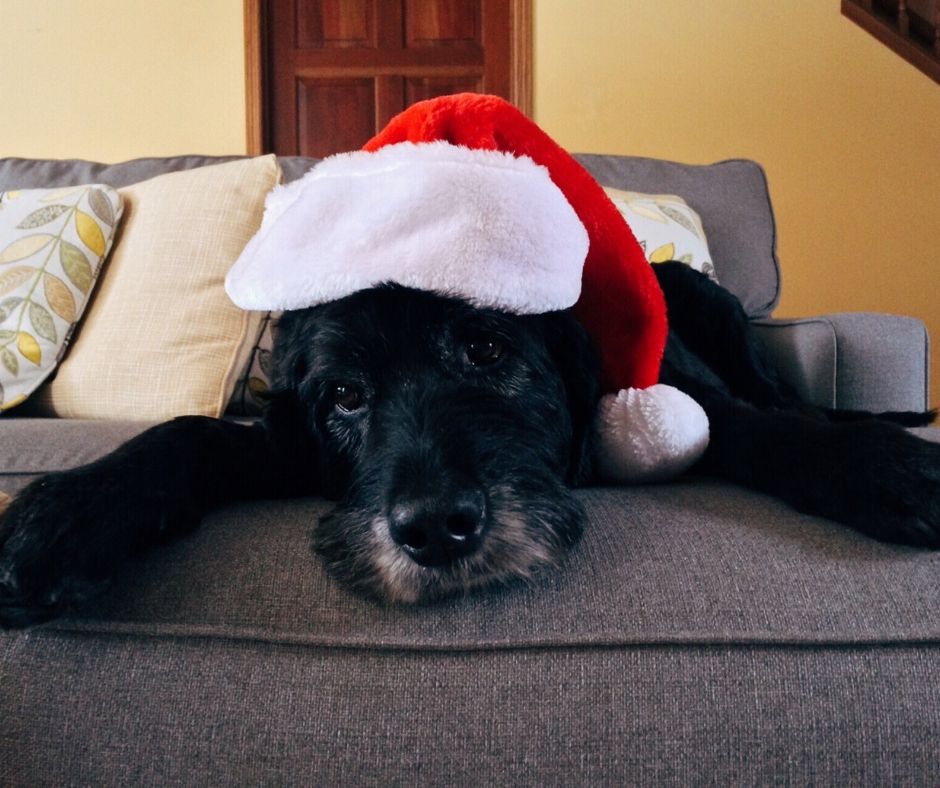 Foods to avoid giving your dog include:
Coffee and tea (my sister's dog is FAMOUS for trying to get after thier coffee…sigh)
Avocados
Onions
Garlic
Grapes and raisins (As little as 7 grapes can kill some dogs.)
Macadamia nuts
Alcohol
Spoiled food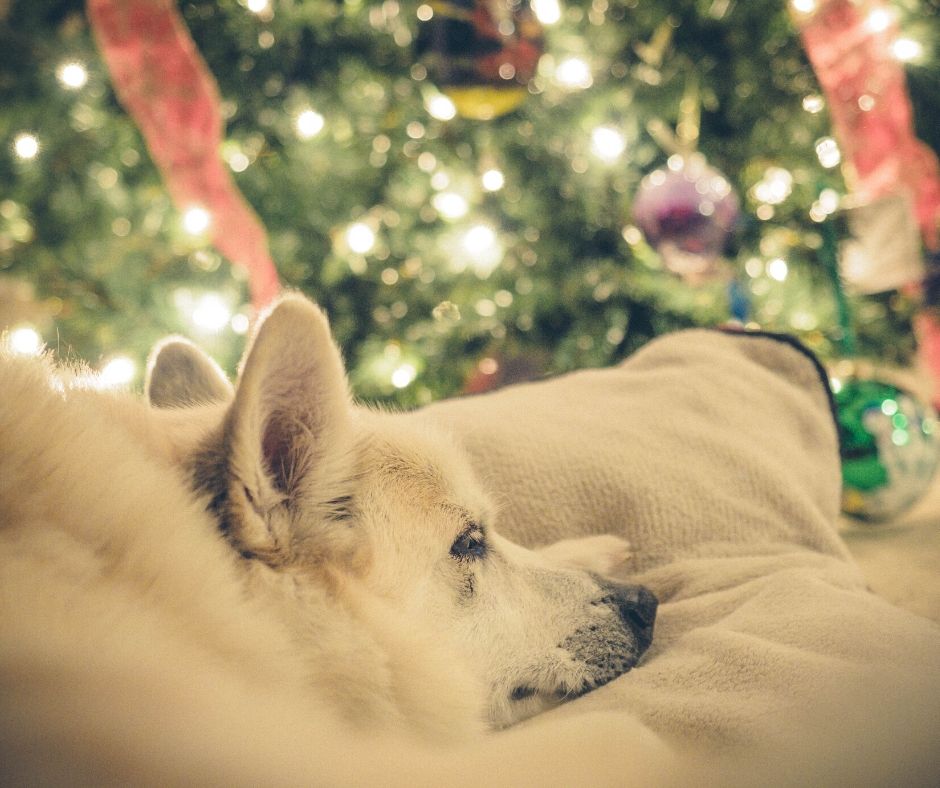 Additional Pet Holiday Tips
Provide a quiet safe place where your stressed pet can retreat if it is frightened by the noise and general commotion. His crate or a room with a "Do Not Disturb" sign will allow him to rest when needed.
Keep your garbage out of your pet's reach.
Make sure the water bowl is full of freshwater.
Always keep your pet's current registration and identification tags on his collar in case he wanders away when guests enter and leave your home.
Pin Pet Tips to Pinterest