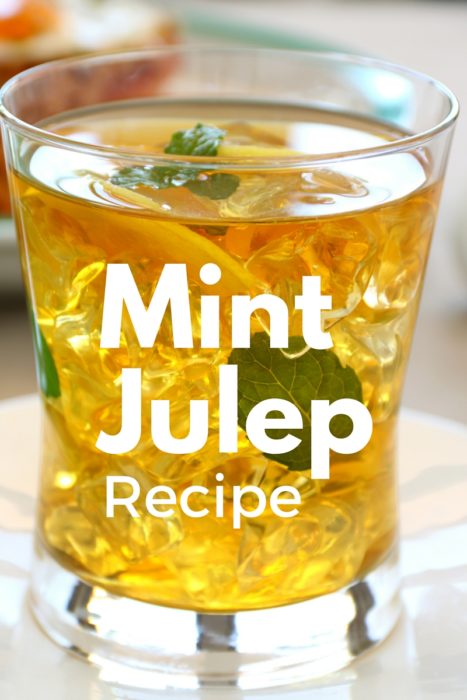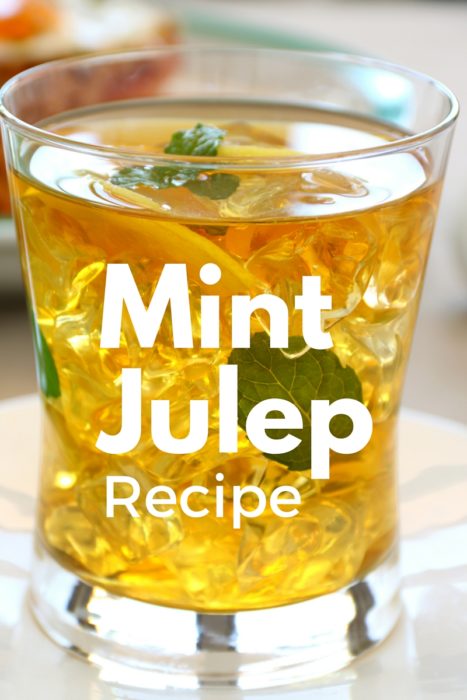 The mint julep has a long history as the quintessential beverage of the American South and as the official drink of the Kentucky Derby. In fact, juleps have been recorded in historical accounts of the region as far back as the 1700s! Some sources indicate that the cocktail was first introduced in Virginia, and was typically served with or before breakfast. It gained popularity as the signature drink of the Derby, held each year at Churchill Downs on the first weekend in May, in 1938. The humble mint julep has been associated with Kentucky and horse racing ever since.
The Type of Whiskey Matters
In the earliest recorded recipes, mint juleps were made with rum, brandy, such as Cognac, or various types of whiskey. However, purists (especially in Kentucky) insist that the drink be made only with Kentucky bourbon. What is the difference between whiskey and bourbon, you ask? Well, remember that saying about how all squares are rectangles, but not all rectangles are squares? The same goes for bourbon and whiskey.
Simply put, bourbon is a very specific type of American whiskey. Whiskey is stored in oak barrels; bourbon must be stored in new, charred-oak barrels and cannot contain any additives. Whiskey is made from mash, a mixture of grains that goes on to be fermented and distilled; bourbon must come from mash that is 51 percent corn. Whiskey also has a higher proof limit than bourbon.
To Muddle or Not to Muddle
Fresh herbs, leaves, or fruits that are added to alcoholic beverages are often muddled, or pressed against the side of the glass to release their flavors and essential oils. However, there is some debate about whether or not the mint leaves in a mint julep should be muddled, stirred gently, or simply left alone.
Some mixologists argue that too much agitation or pressing of the mint leaves, and especially the stems, imparts an overwhelmingly bitter flavor to the end product; others insist that whole, undisturbed leaves do not add any flavor at all. Yet others say you should muddle the leaves, but not too enthusiastically. Whatever you end up doing will depend on your own taste and how minty you want your drink.
Adding Sugar: How to Make Simple Syrup
Older mint julep recipes involve dissolving sugar in water for several hours and then chilling the resulting sweetened water and the mint leaves in preparation for mixing the drink. These days, a far more common way to sweeten a cocktail is to use simple syrup. You may be able to purchase this syrup in a store, but it is incredibly easy to make at home as you need it.
Before you begin, you will need equal amounts of sugar and water, a saucepan, a heat source, and a whisk or other stirring implement. Yes. It's that simple. Gently heat the sugar and water together over medium heat, stirring as needed, until the mixture turns clear. Take it off the heat and wait for it to cool completely before using it in your favorite recipe.
If you have any left over, you can refrigerate it for up to three weeks. However, it is so easy to make that there is no need to make it in large batches for future use. Just mix up a fresh batch as you need it.
The Recipe
Tradition states that the term julep comes from Persian and Arabic words meaning "rose water." However, in this mint julep recipe, there are no rose petals; just mint leaves, sugar syrup, bourbon and crushed ice. The customary frosted silver cup is optional when you are making mint juleps at home, but if you are throwing a Kentucky Derby party, you may want to splurge for silver or pewter, just to add an authentic Kentucky flavor to the occasion.
Using a glass doesn't seem to alter the flavor at all, it's just that silver frosts up beautifully, provided you only handle the cup from the top and bottom edges. Alternatively, for an even more traditional flare, leave your silver cup on the table and sip your cocktail out of a tiny spoon. If you do decide to use glass, a highball, Collins, or old-fashioned rocks glass should do nicely.
Learn more about great bourbon and whiskey in our post about Things to do in Louisville KY. 
Mint Julep
Author:
Ingredients
2 parts bourbon
1 part simple syrup
8 mint leaves (preferably young, tender spearmint leaves)
Instructions
In a chilled rocks glass, muddle the mint leaves in the simple syrup.
Fill the glass with crushed ice.
Top with bourbon.