I love having easy breakfast ideas on hand for the busy holiday season. This vegetable egg scramble can be ready in less than 20 minutes which is perfect for mornings when you need to rush out of the house or have a houseful of guests to feed.
One of the best things about this recipe is that it is easily customizable to fit a variety of picky palettes.
I've started making a lot of different vegetable egg scrambles since this is one thing that Em will actually eat. She is pretty much a carb-free, sugar-free, vegetarian. Oh, and her dairy intake is severely limited due to being lactose intolerant.
We've found two dairy foods that she can tolerate in very limited quantities: butter (I usually just use I Can't Believe It's Not Butter to be extra safe) and aged-white cheddar. Yeah, it doesn't leave much to choose from so I've started getting pretty creative when it comes to making meals.
Some fresh veggies, a couple eggs and a sprinkle of cheese and she have a healthy, hearty meal that fits her lifestyle. I don't mind making egg scrambles because they cook up so quickly and easily.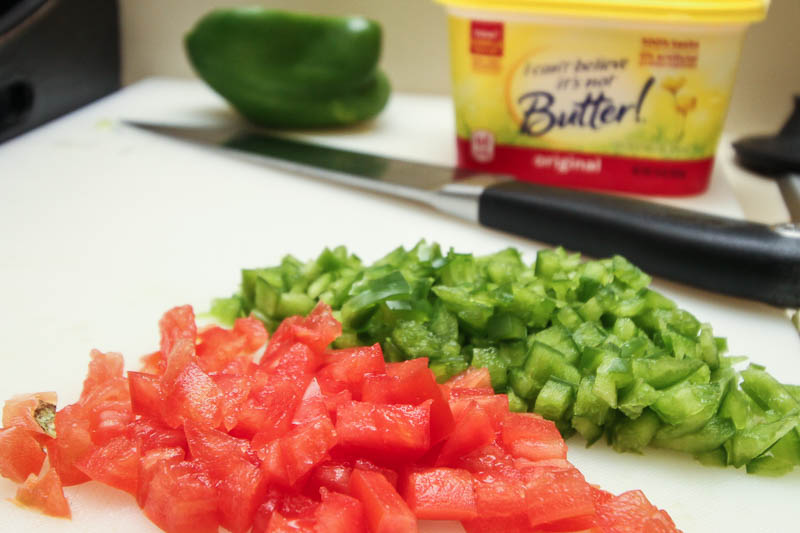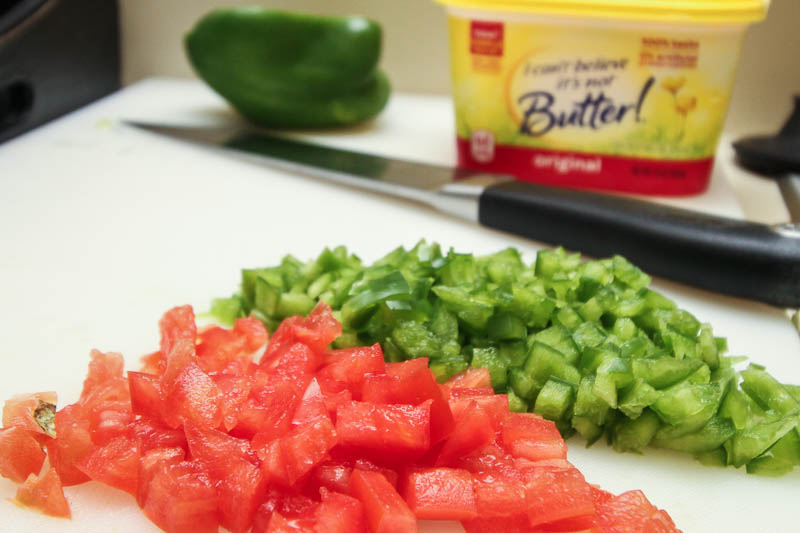 Chop up vegetables into bite-sized pieces. We have tomatoes, green peppers (red & green, perfect for the holidays) and potatoes for the vegetable egg scramble.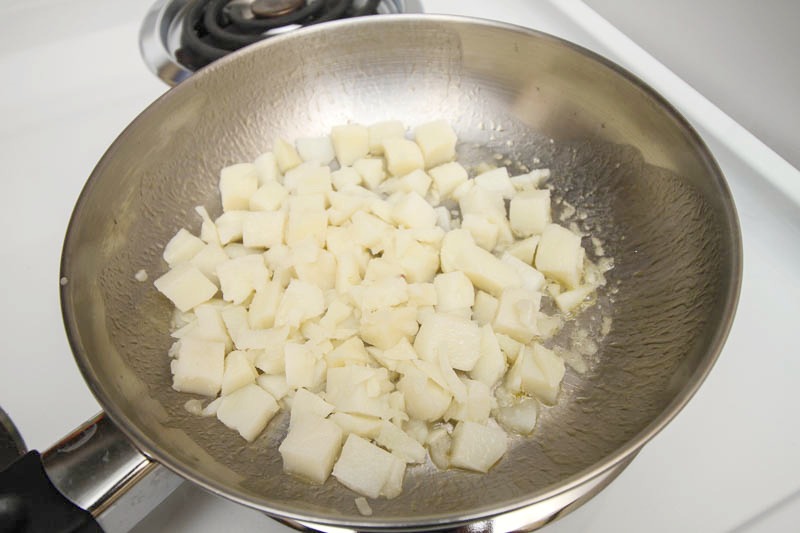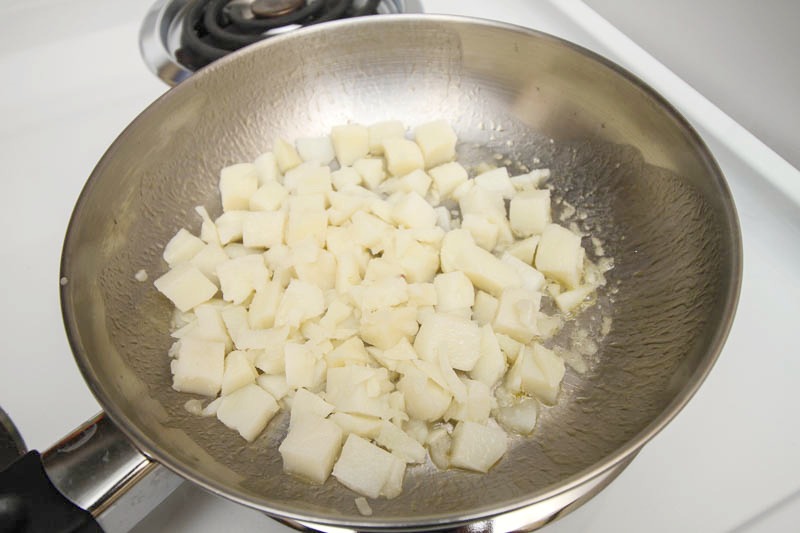 Add 2 tablespoons of I Can't Believe It's Not Butter to your pan set over medium heat. Add potatoes and green pepper.
Speaking of butter, have you tried the new I Can't Believe It's Not Butter? It's made from real, simple ingredients and has zero, zip, zilch artificial preservatives, but is full of taste. The ingredient list includes a blend of plant-based oils, purified water and a pinch of salt. Great for my lactose intolerant Em 🙂
Oh, and you're going to love this. I Can't Believe It's Not Butter is the first spread from Unilever in the U.S. to be made from non-GMO* sourced ingredients. SCORE!!!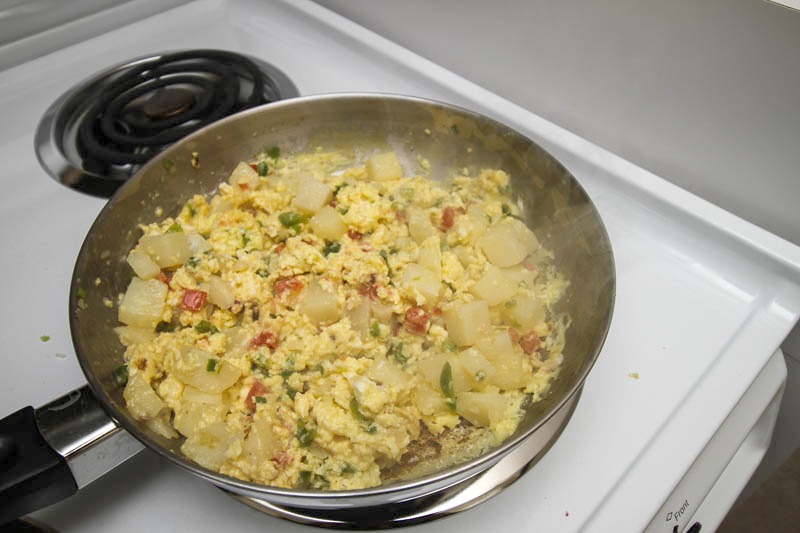 Add egg and tomato and cook until done. Tope with a sprinkling of cheese.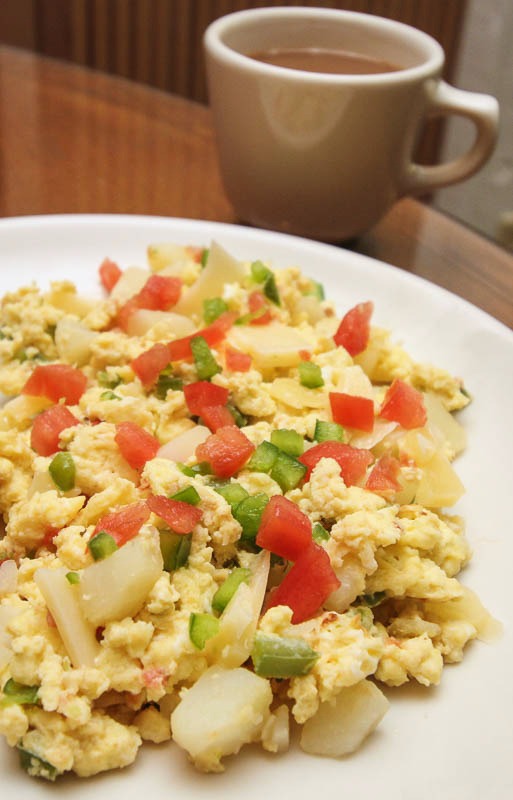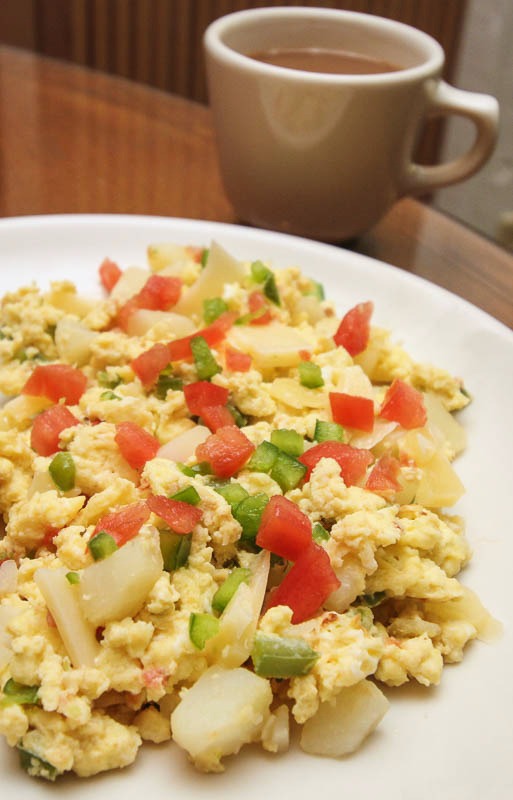 It's oh so very good!
Vegetable Egg Scramble Recipe
Prep time:
Cook time:
Total time:
Ingredients
4 eggs, scrambled
1 small roma tomato, diced
1/4 green pepper, diced
1 small potato, chopped
2 tablespoons I Can't Believe It's Not Butter
1/8 cup shredded aged-white cheddar
salt & pepper to taste
Instructions
In a medium skillet melt I Can't Believe It's Not Butter over medium-high heat. Add potatoes and green pepper. Cook until soft, add eggs and tomatoes.
Mix continuously until egg is done.
We are loving the new I Can't Believe It's Not Butter and how versatile it is. We use it for spreading, topping, sautéing, cooking and baking. Give it a try and leave a product review on TheNewICB.com.
*Sourced ingredients are not genetically modified. However, in the field-to-tub journey of making the spread, there is some contact with genetically modified vegetable oils, resulting in a small amount in this product. See their website for more information.
I was selected for this opportunity as a member of Clever Girls and the content and opinions expressed here are all my own.