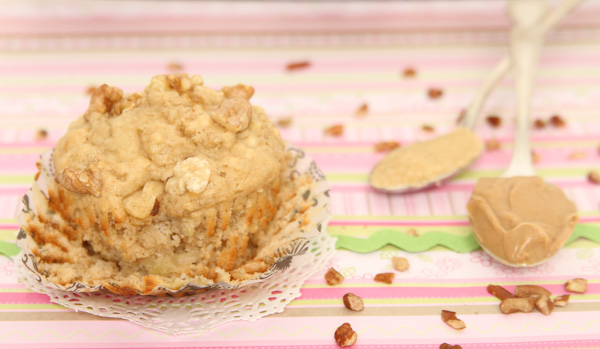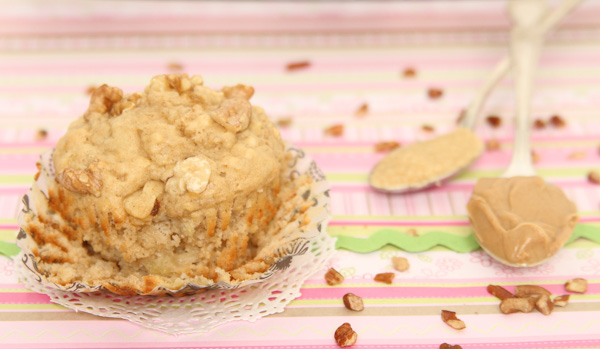 Peanut butter and banana is my favorite food combination. My lunch is often a banana sliced in half lengthwise, spread with peanut butter, put back together and eaten like a sandwich. Yum. Yum. Yum.
Since peanut butter and banana is such a yummy combination I thought it might be awesome in a muffin. I researched some recipes, gathered my supplies and got busy in the kitchen.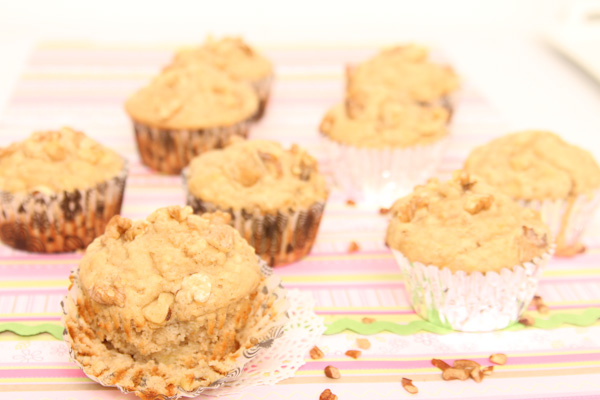 Peanut Butter Banana Muffins Recipe
1 1/4 cup flour
1/2 cup quick cooking oats
1/3 cup packed brown sugar
1 tablespoon baking powder
1 cup milk
1/2 cup peanut butter
1/2 cup mashed banana
1 egg, beaten
2 tablespoons vegetable oil
1 teaspoon vanilla extract
Preheat oven to 375 degrees.
Line 12 muffin cups with paper muffin liners
In a bowl combine flour, oats, brown sugar, baking powder. In another bowl whisk together milk, peanut butter, banana, egg, oil and vanilla. Add banana combination to dry ingredients. Mix just until combined.
Spoon muffin mix into cups into 3/4th full.
Bake for 18 minutes or until cooked through.
These muffins turned out delicious. Next time, I think I'll add a 1/4 cup more peanut butter and make sure that my bananas are over ripe to bring through more banana flavor. Did you know that you can freeze whole bananas until you are ready to use them. If my bananas go bad before we can eat them I just toss the entire banana in the freezer until I have time to bake with them. Best part is that you dont have to mash them since they will be mushy from thawing.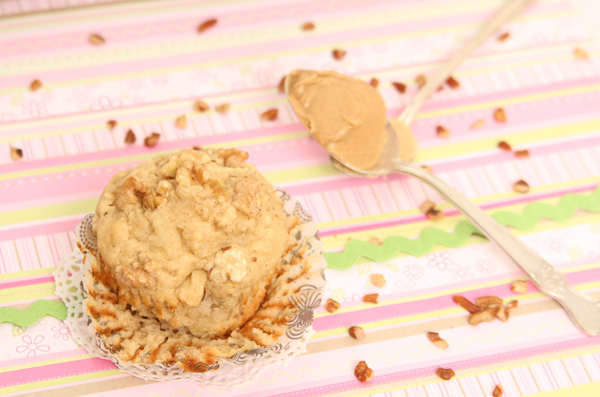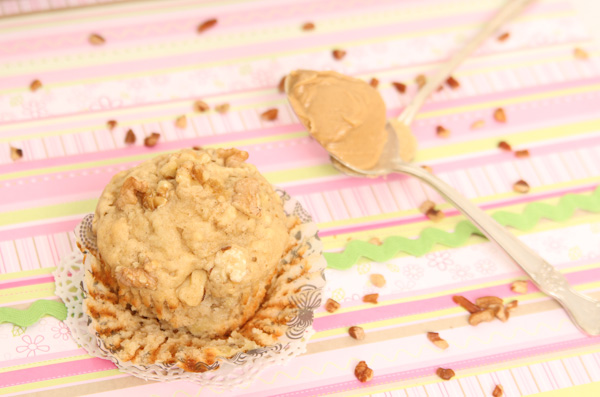 Another addition that I might try next time is to add a streusel topping to the muffins. Streusel is a combination of flour, sugar, cinnamon and butter that makes a nice crunchy topping on your muffins.
STREUSEL TOPPING
2 tablespoons flour
5 tablespoons sugar
1/2 teaspoon cinnamon
2 tablespoons butter
Mix flour, sugar and cinnamon in a small bowl. Cut in the butter until the mixture resemble course crumbs. Sprinkle streusel over each muffin before baking.
Best served warm.
Enjoy!