Escape to an adventure at Pascagoula River Audubon Center! The center opens opportunities to learn, have fun and explore nature through their programs that seek to educate everyone who visits.
There are lots of exciting outdoor activities in store for you – swamp and river tour, bird watching, kayaking and more.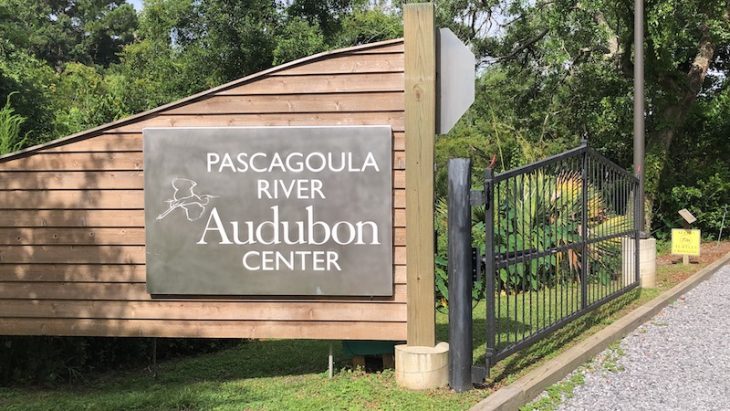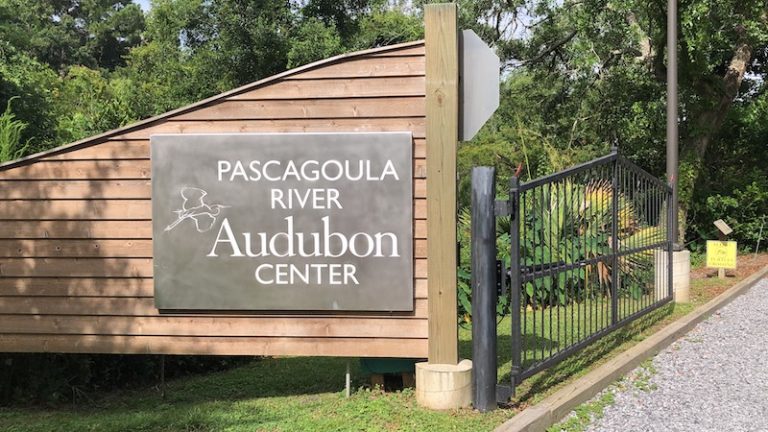 However, the highlight of my visit was definitely McCoy's River and Marsh Tour. Captain Benny is an absolute gem and I was thrilled that he guided our tour throughout the marsh and river.
More about that in a bit, first let's chat about what you'll find at the Pascagoula River Audubon Center.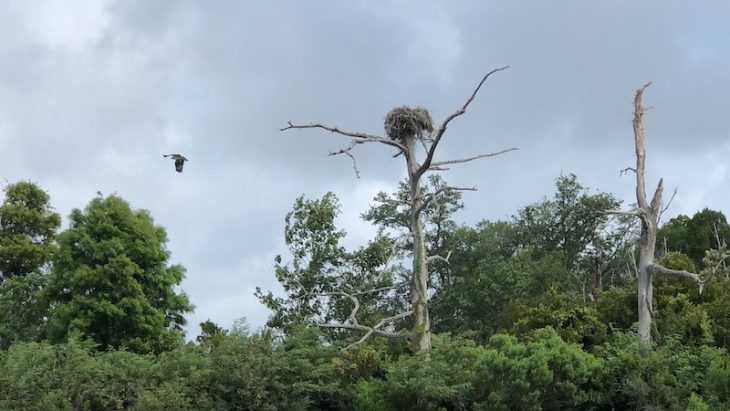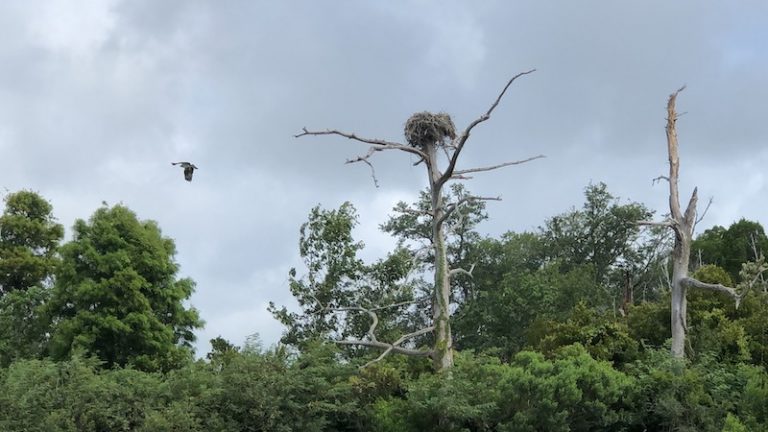 So Many Birds
The Pascagoula River, located in southeastern Mississippi, is an 80-mile-long river that encompasses a diversity of habitats.
And if you're a birder, this is your paradise. More than 300 species of birds call the river their home. Birds like the Prothonotary Warblers and the Swallow-tailed Kites build their nests here.
Depending on the season, you will see migratory birds make their stop in the forest around the river. These birds find food and shelter in this area and make it their temporary home.
You'll see a lot a birds from land, but if you head out with Captain Benny you'll see a whole lot more.
Note: I put in some serious research to find all the best things to do along the Mississippi Coast. If you want to see what else there is to do don't miss these Coastal Mississippi posts.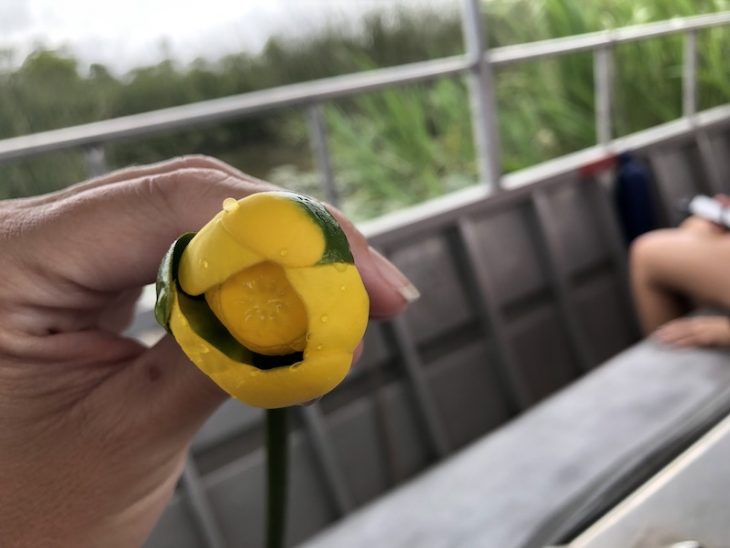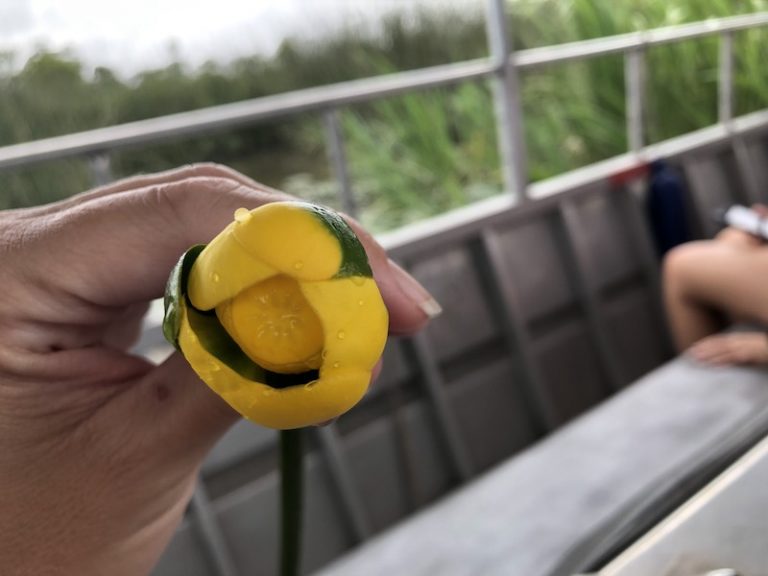 Flora and Fauna
Pascagoula River Audubon Center grow native plants in their botanical garden. The center encourages guests to also take care of plants to help birds and other animals.
Bees and butterflies get nectar from the flowers; birds and other animals get food from the plants. Aside from that, they make the environment look beautiful.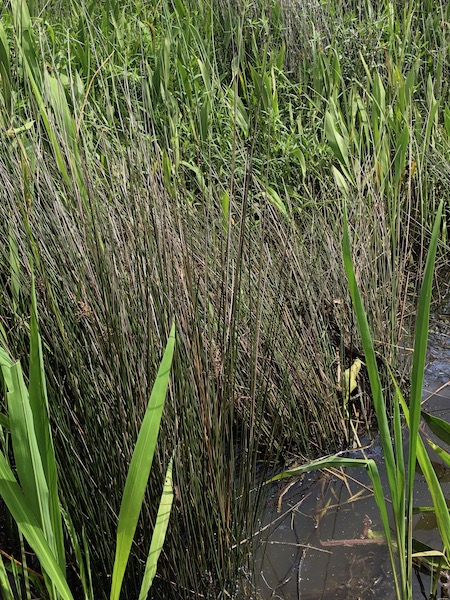 The center has a garden with 25 plus species of plants native to the Gulf Coast of Mississippi. Take a pleasant and relaxing walk along the center's grounds and discover the beauty of these native plants.
Learn about the many uses of plants to people as well as to the animals.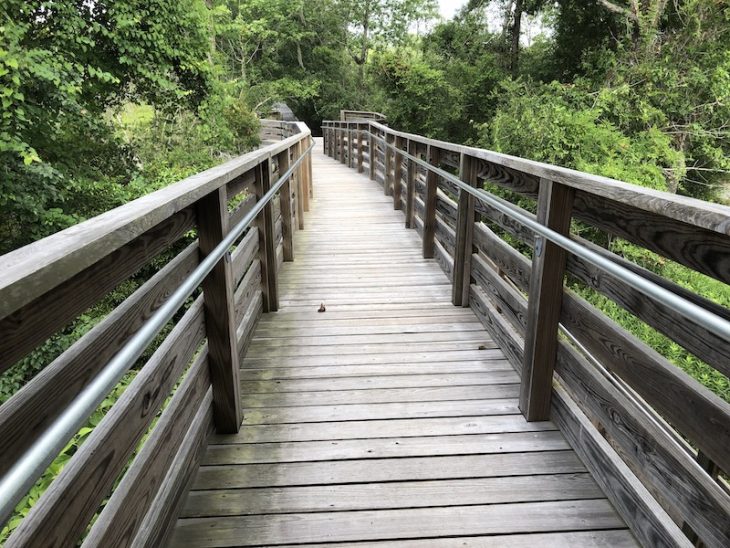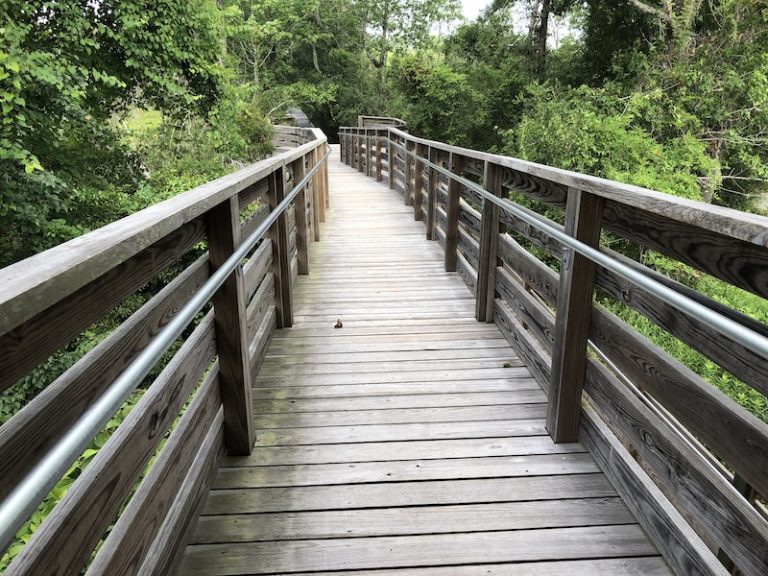 Fun For Everyone
If you want to have native plants in your own backyard, be sure to drop by the center during their yearly two-day native plant sale! Perennial species will be displayed for sale. If you have questions about the plants, there are experts available on-site to help you out.
Don't forget to bring a box or cart so you can easily carry your plants.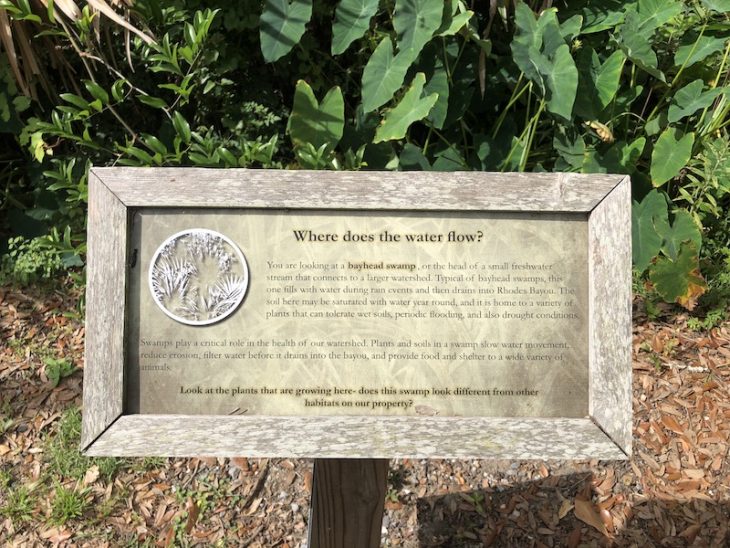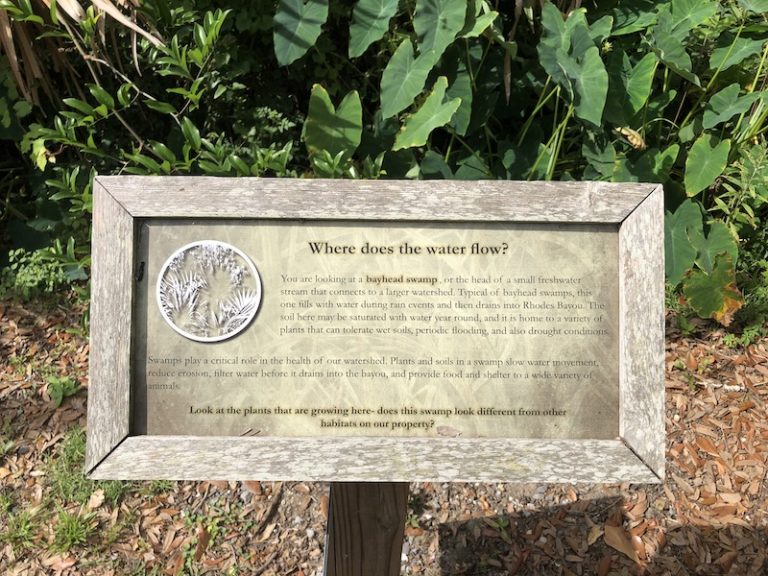 Get a close up look at a hummingbird at the Hummingbird and Nature Festival schedule in September. This is great for visitors of all ages as there will be activities for the kids and adults alike. There will also be crafts and food sold during the festival.
Explore the center by strolling along the trails, taking pictures of the bayou, and visiting the art gallery.
McCoy's River and Swamp Tours
And one more thing you shouldn't miss is a boat tour of Pascagoula River. McCoy's River and Swamp Tours will cover your excitement for Pascagoula water wildlife.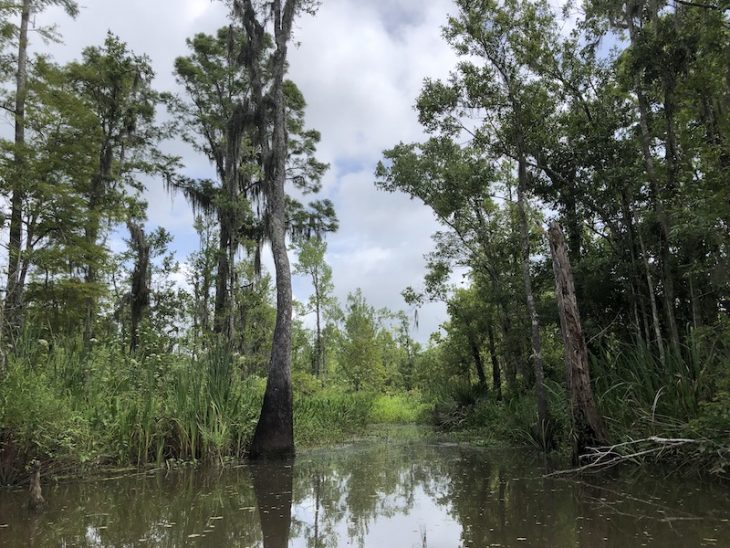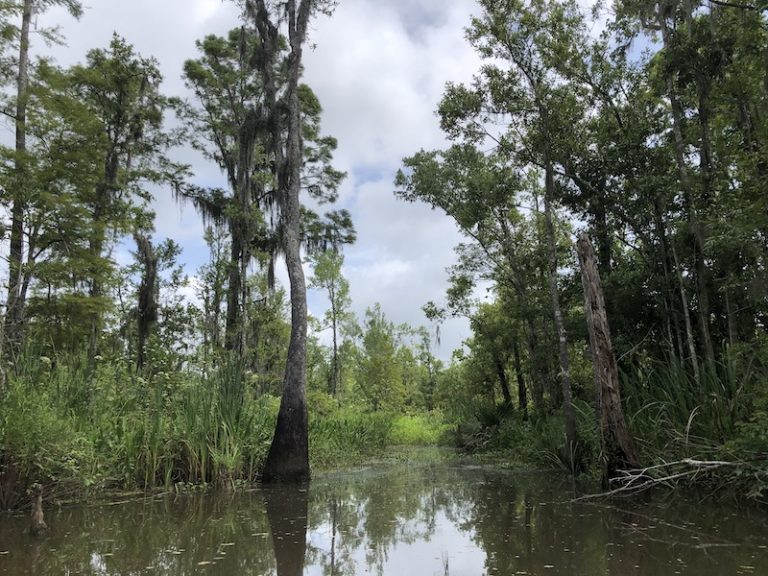 Traveling through swamps and marshes, the tour will last about 2 hours. Captain Benny will entertain you with stories throughout your adventure. We made numerous stops to chat about different parts of the marsh.
It was amazing to see how the marsh changed throughout the trip.
Among the 48 contiguous states, the Pascagoula River is considered one of the very few free-flowing rivers. There is a great diversity of animals and plants in the area.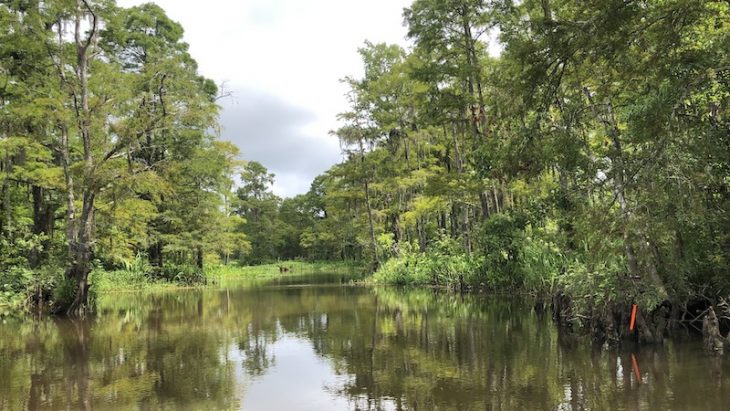 Visiting guests will have the opportunity to see varied wildlife that includes the migratory birds, American alligators and so much more.
This is definitely a trip I would take again and again and highly recommend to anyone visiting the area.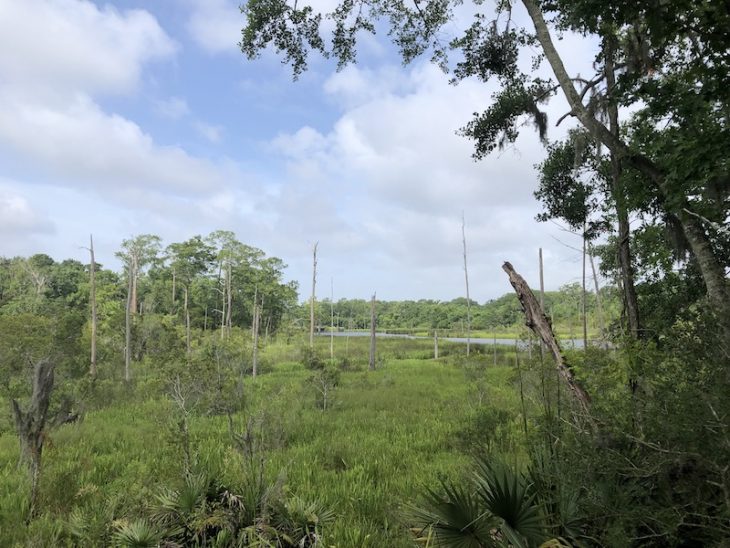 Certified by the US Coast Guard, you will feel safe and enjoy McCoy's River and Swamp tours.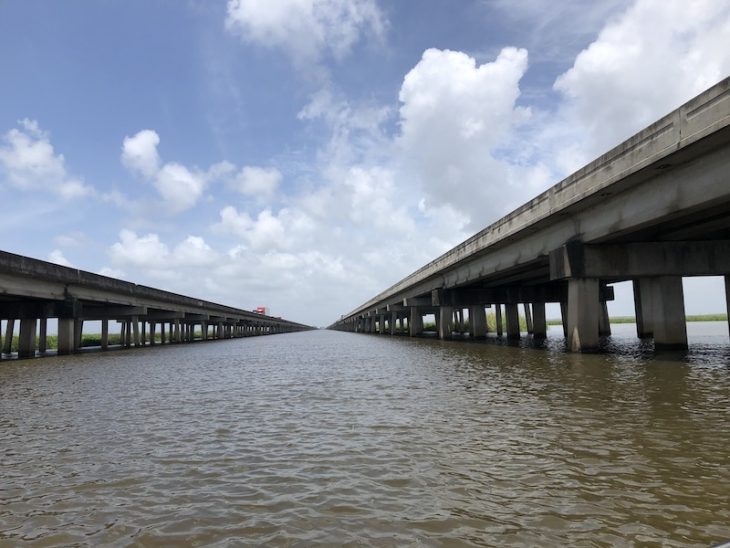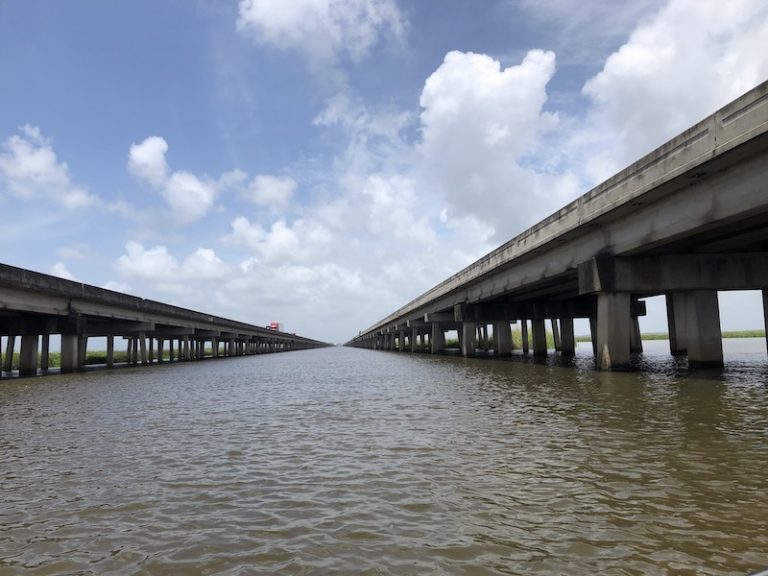 Be sure to make reservations in advance so you're not disappointed. I have a feeling Captain Benny's tours book up quick.
For boat tour reservations, contact Captain Benny McCoy at 228.219.4583 and for more information, the center's phone number is: 228.475.0825
Looking for more fun destinations? Check out these reasons to visit Shenandoah Caverns!
Pin Pascagoula River Audubon Center & McCoys Marsh Tour to Pinterest