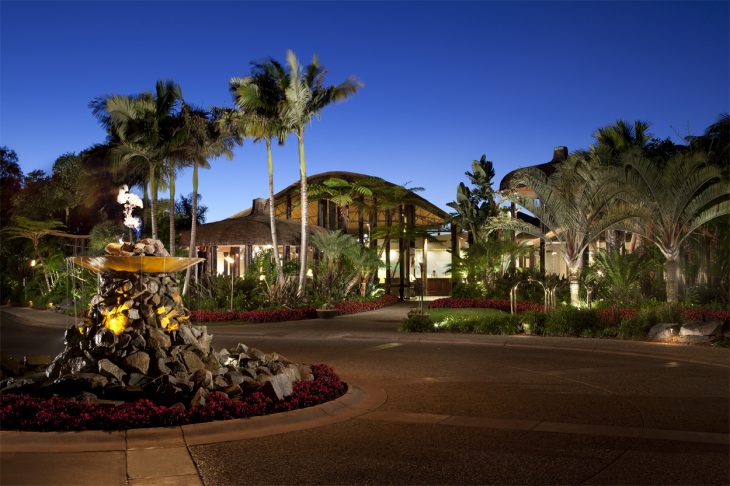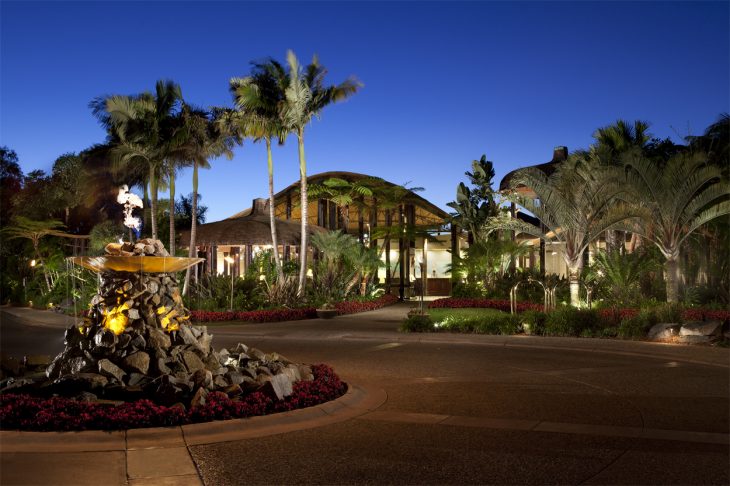 ***DISCLAIMER: ALL IMAGES IN THIS POST PROVIDED BY PARADISE POINT RESORT***
A private island stay is waiting for you just minutes from downtown Sand Diego. Located on calm Mission Bay in San Diego, Paradise Point Resort is a bit of home away from home while traveling. This is the perfect place to break away from the standard, boring hotel rooms during vacation. It offers water sports, lovey views, delicious dining, abundant activities, beach fires and so very much more. Paradise Point Resort is close to all the wonderful San Diego attractions while offering an escape to the quiet side. Paradise Point Resort, a Destinations Hotel, has everything you need to make your stay in Southern California a memorable one.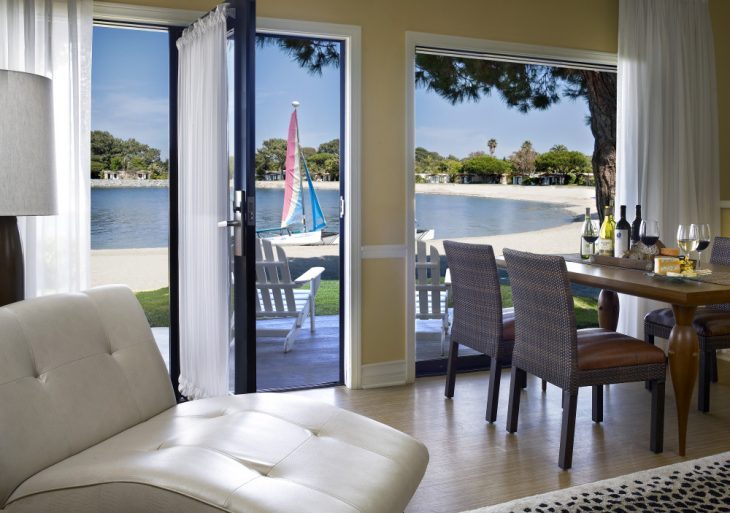 PARADISE POINT RESORT ROOMS
The Bayside Bungalows offer a cove view, plentiful seating, roomy bathrooms and a gorgeous master bedroom. The rooms are comfortable and offer plenty of space for those traveling with children. I loved having a table to work at and a comfy couch to relax on after a long day of sightseeing. Crawling into the delightfully comfortable bed at night wasn't a chore. I snuggled right in and slept hard.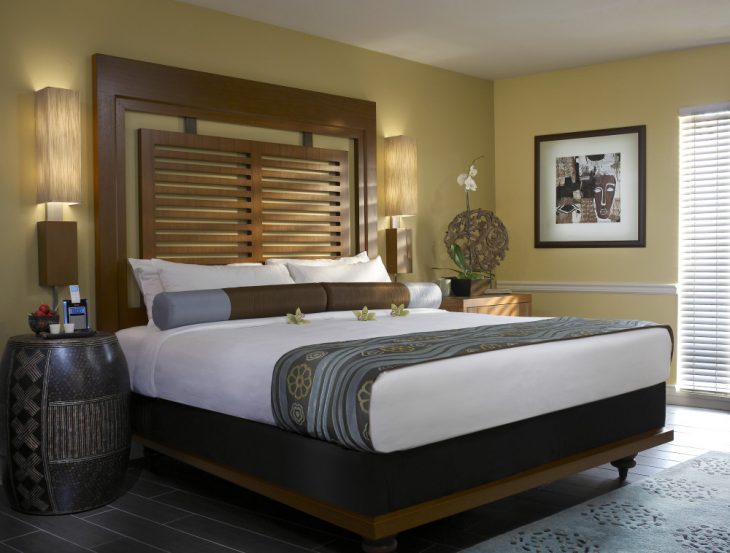 A smaller room on the backside of the bayside bungalows offered two queen beds, desk area, and large bathroom. These rooms are great for those that need something a little smaller (think solo travel) or are looking to spend a little less.
Over the entire resort there are 462 California bungalow-style guestrooms, 73 suites and 93 waterfront rooms. Regardless of which room you select you'll have a comfortable stay.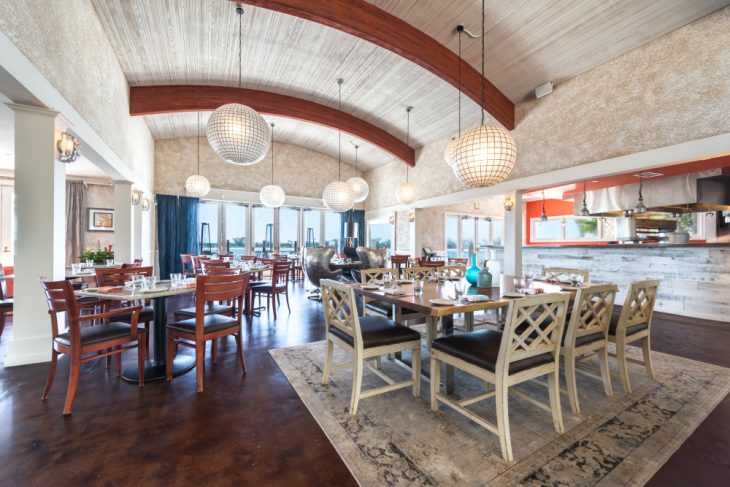 See the table with the oddly shaped silver chairs? That's where we sat. That table is awesome. I wanted to take the chairs home with me!
PARADISE POINT RESORT FOOD
We enjoyed dining at Tidal Restaurant during our stay. First off, the atmosphere is very welcoming and warm. It was a quiet Monday night when we dined and that may make a difference in noise level, but we easily chatted during dinner without any noise interference. The wait staff was attentive and made sure that we had everything we needed. A cheese board appetizer started off the meal along with a pear salad. We enjoyed our entrees, but were so full that we, sadly, had to pass on dessert.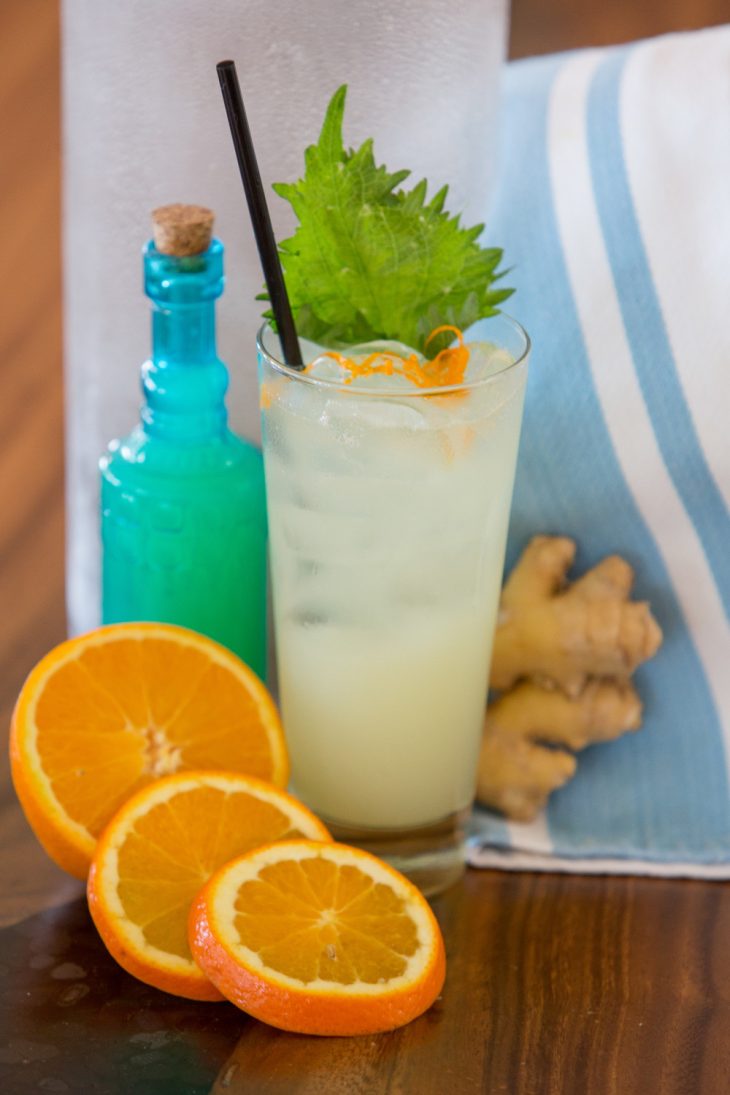 Tidal also has a full bar where you can order up a specialty cocktail, like this Tokyo 75, or a standard favorite.
There are 4 other restaurants on site, but Tidal is the only one we dined at. Based on the food and service at Tidal I wouldn't hesitate to dine at any of the on-site eateries.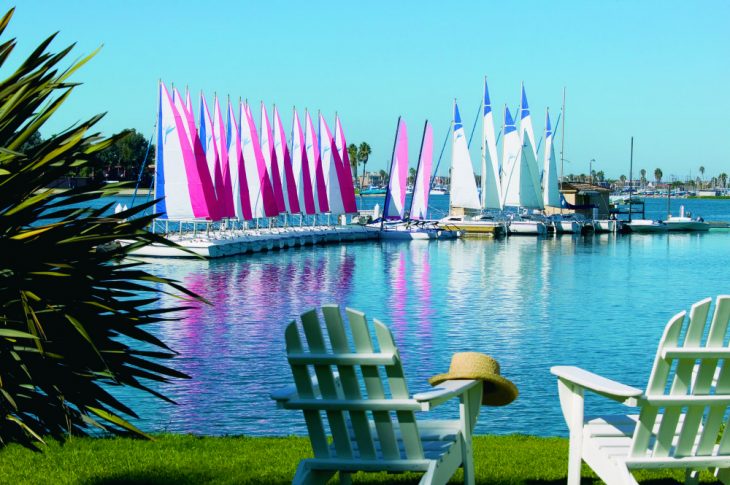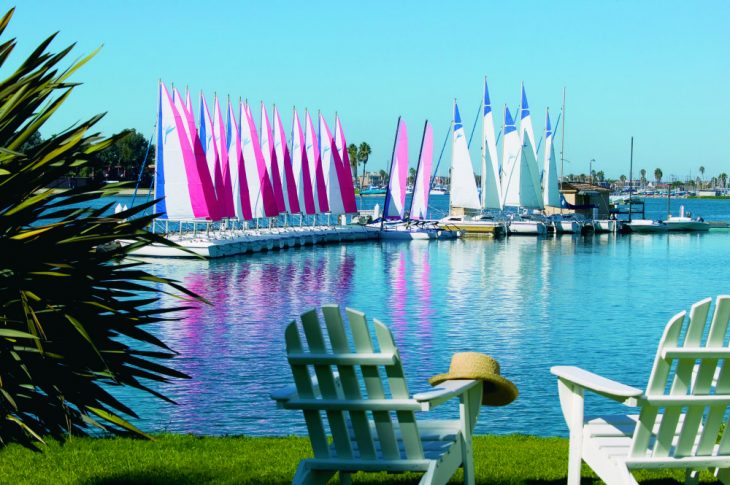 PARADISE POINT RESORT ACTIVITIES
So much to see, so much to do while at the resort. I love all the activities that are available. There is never a dull moment. Don't forget to pack your swimsuit!
5 pools including one adults-only
One mile of beach!
5 dining venues including 2 full-service waterfront restaurants
Wireless and hard-wired internet
Fitness center complete with locker rooms, saunas, and steam rooms
Luxury island-themed spa 
14 bonfire pits on the beach (s'more kits available at gift shop) 
Full-service marina with sailboats, speed boats, kayaks, paddleboards, jet skis 
18-hole putting golf course 
NBA basketball court 
5 championship tennis courts 
9-wicket croquet course and ping-pong table 
Beach cruisers, quadracycle surreys and Segways 
Seasonal SeaWorld water taxi service to park's private back entrance 
Paradise Surf Academy 
Panoramic views of Mission Bay from 81-step landmark Observation Tower 
Whew, that is a lot of activities to fit in during your stay. The bonfire pits are fun and I love that s'more kits are available at the gift shop so you can enjoy a camping favorite without having to camp!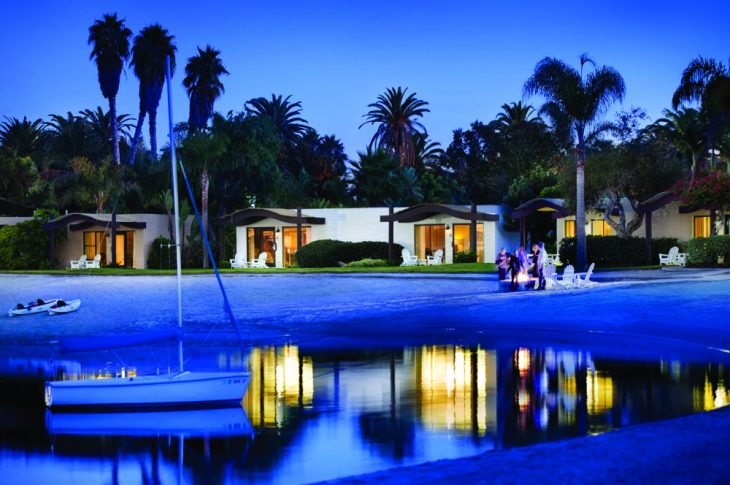 PARADISE POINT RESORT EXTRAS
Be sure to stop at the front desk and pick up a drive, paddle or run card. Each card has fun points of interests based on what mode of transportation you select. We picked up a drive card and found a fantastic place to eat, Taco Surf, and then enjoyed a short stroll over to the ocean before we were rained out. The paddle card takes you around the island and points out the highlights while the run gives you a 5 mile or 12.25 mile option.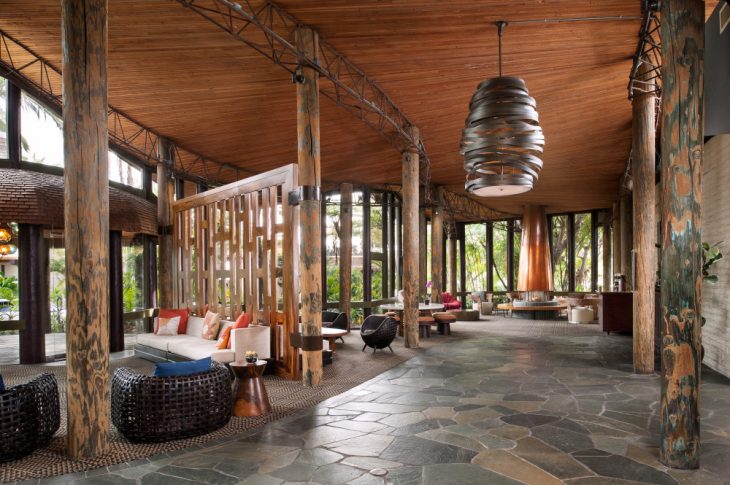 BOOK A STAY AT PARADISE POINT RESORT
Ready to book your stay? Click here and book a stay
YOU ARE ALSO GOING TO LOVE
Studies have shown that if you loved this post you'll enjoy these posts as well.

disclosure: Paradise Point hosted me for a night and I stayed an additional night at my own expense.