If you are looking for a fun road trip you should head over to Hendricks County, Indiana. It's a rural area just outside Indianapolis, but it's not all farms and corn fields.
In fact, it's packed with some fun outdoor adventures that you don't want to miss.
Located a short jaunt from Indianapolis the county seat of Hendricks County is Danville, which is a good starting point for your travels.
Here you'll find must needed amenities including lodging, restaurants, coffee and great shopping. All part of having a great weekend getaway.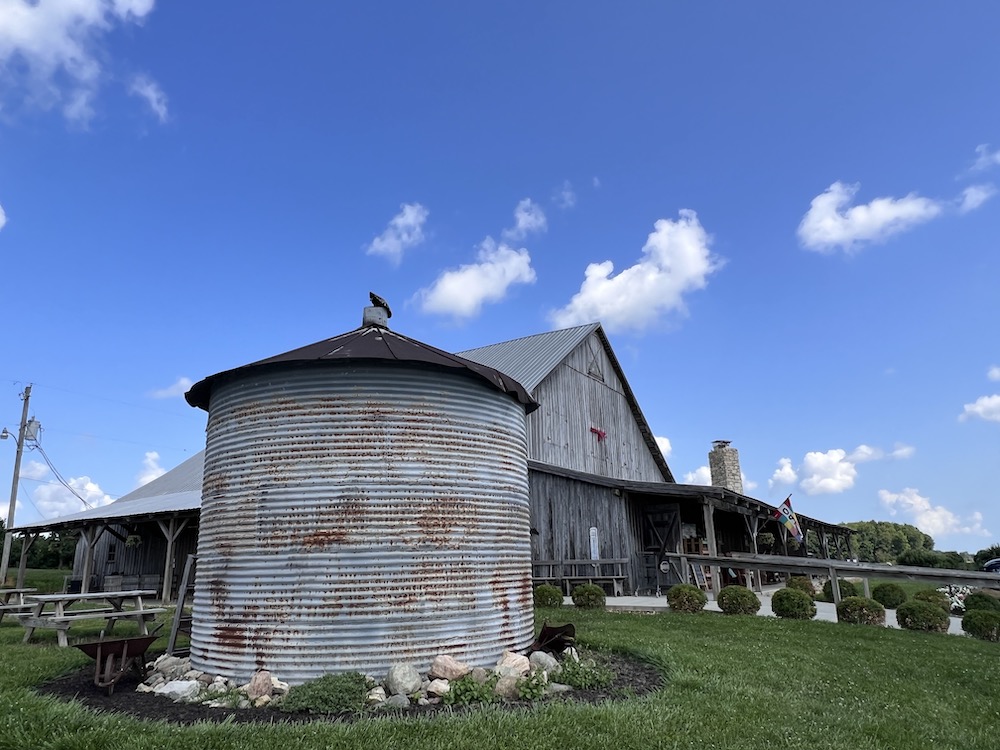 OUTDOOR ADVENTURES IN HENDRICKS COUNTY
Danville Farmers Market
It might be a weird place to start, but Hendricks County has so many great agricultural offerings that you won't want to miss exploring the many available options.
The Farmers Market happens every Saturday in downtown Danville. You'll find a variety of farm produce to bakery items to flowers and other goods.
The market shuts down a couple of the town square streets, but there is ample parking on the nearby streets.
There are usually a couple food trucks at the market as well. Always a fun stop for breakfast or an early lunch.
It's definitely a fun way to start your morning.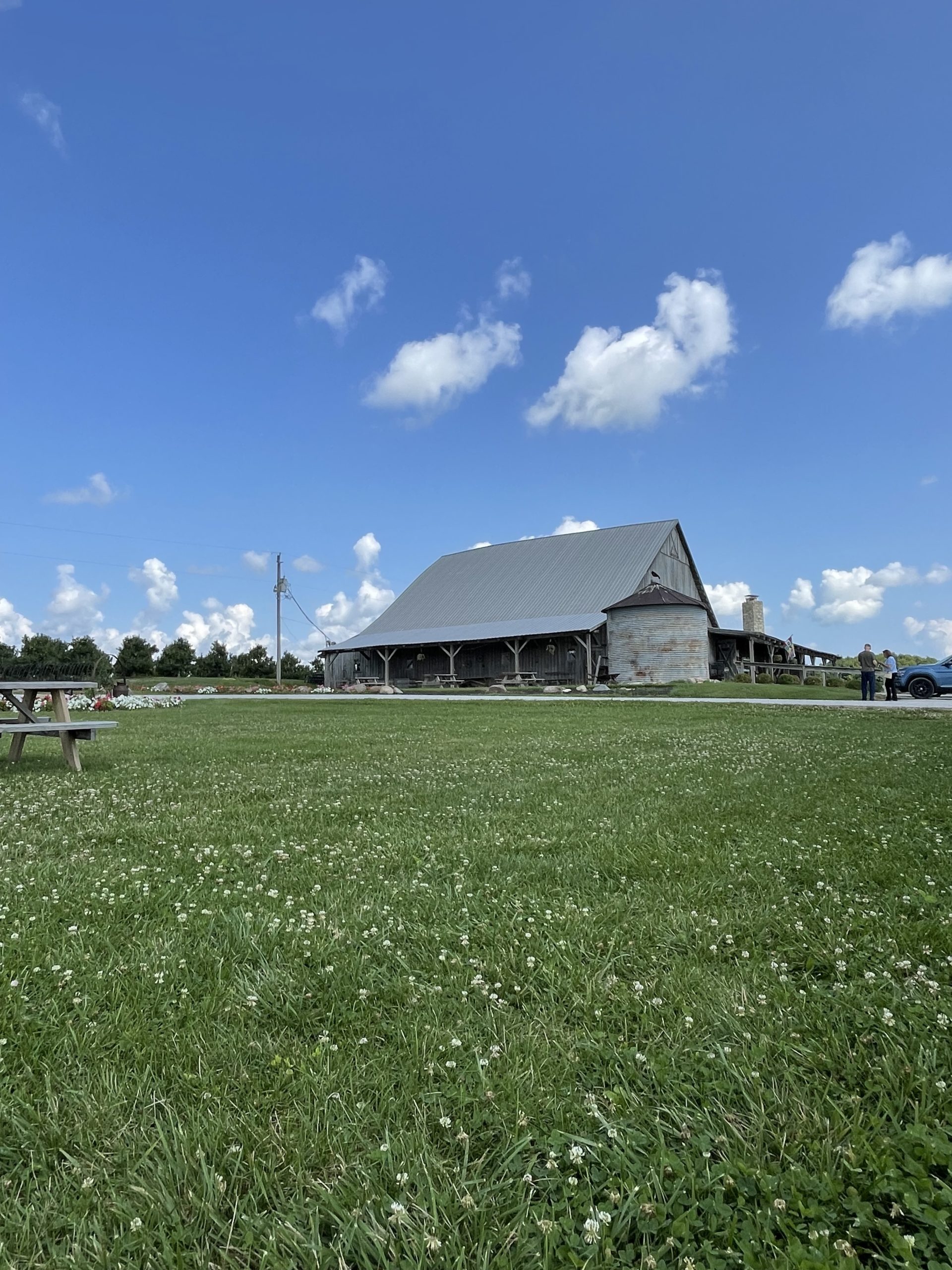 Beasley's Orchard
This orchard first started in 1946 and has 3rd generation owners right now. Voted a top Indiana destination this is a fantastic place for everybody.
Of course, fall is the highlight for visits to the farm. During the fall festivities there is pumpkin picking, games, apple cider, and so much more.
Throughout the year the orchard has u-pick patches including raspberries, strawberries, sunflowers, and apples.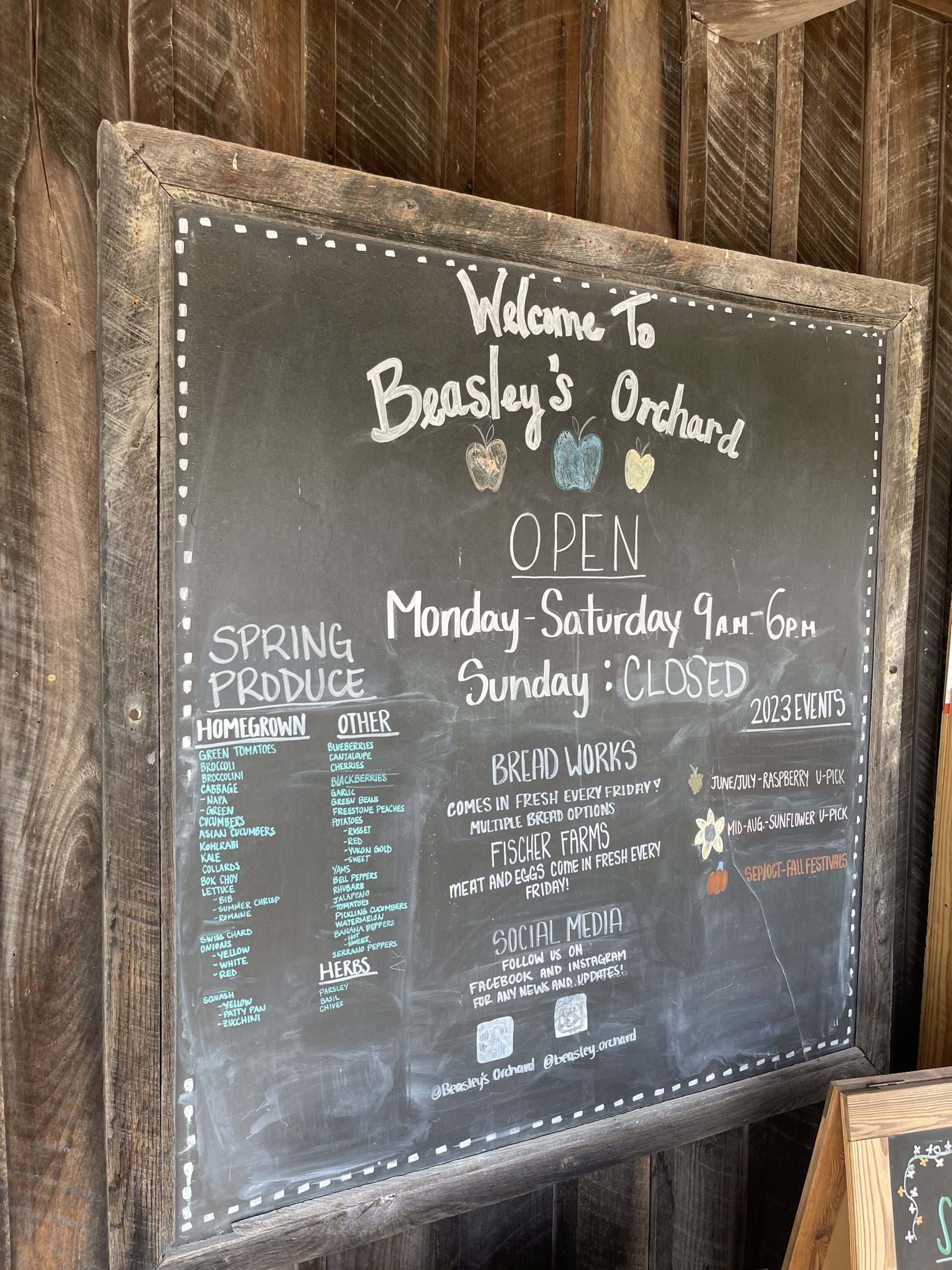 Step into the Civil-war era historic barn and browse a wide selection of farm grown produce, canned and baked goods, locally sourced meats, and be sure to try some hard cider at the tasting counter.
Pick your favorite and take some home for later.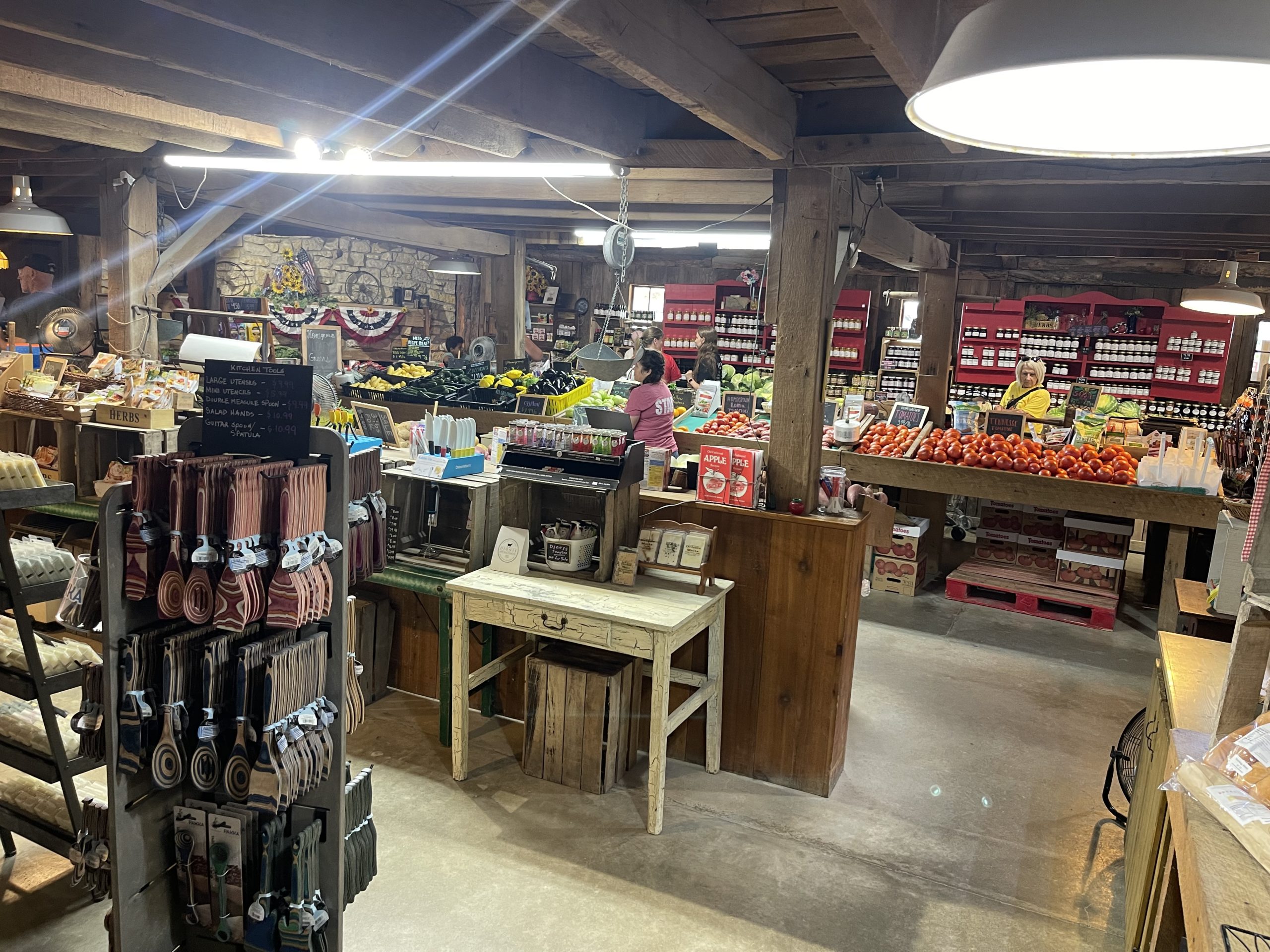 Did I mention that their baked goods are all baked onsite and so very good. Our favorite treat from our road trip to Hendricks County was the flaky fruit turnover we picked up at the orchard.
In addition to their fall festival they also host a sunflower festival which is a fantastic time to take some family photos.

McCloud Nature Park
Looking for a place to get lost in nature you need to visit McCloud Nature Park. You can easily spend a few hours here. There are 6.5 acres of trails, and varied landscapes including prairie, wetland, and wooded.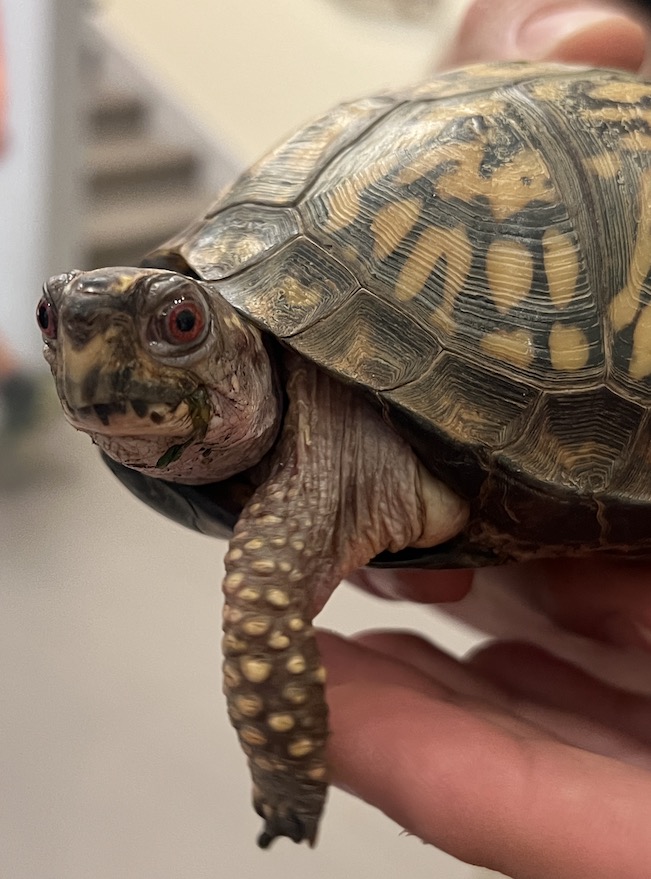 Start inside their visitor building where you'll find a library with nature books, a bird viewing room that you can sit and watch the birds, storyboards, and exhibits.
You can also visit with a few reptiles including a tortoise. McCloud also hosts several programs throughout the year so make sure to check out their website.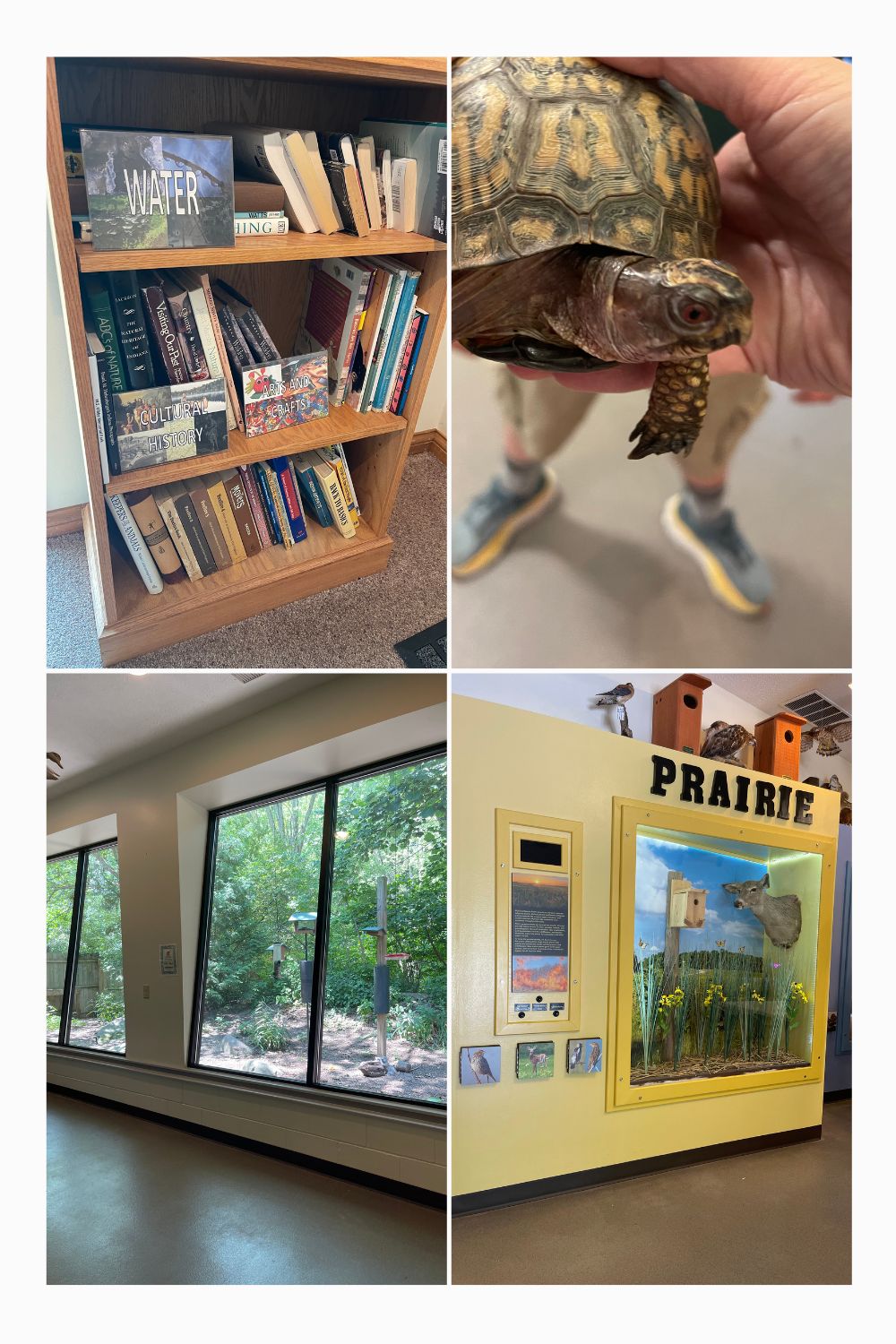 Before you head outside on the trails, if you have little ones ask if you can borrow an Adventure Pack,
Your four-legged friends are welcome to join you on the nature trails to keep you company.
Geocaching is available within the park which we always recommend.
Be sure to pass by the honey bee hives while you're out exploring the trails.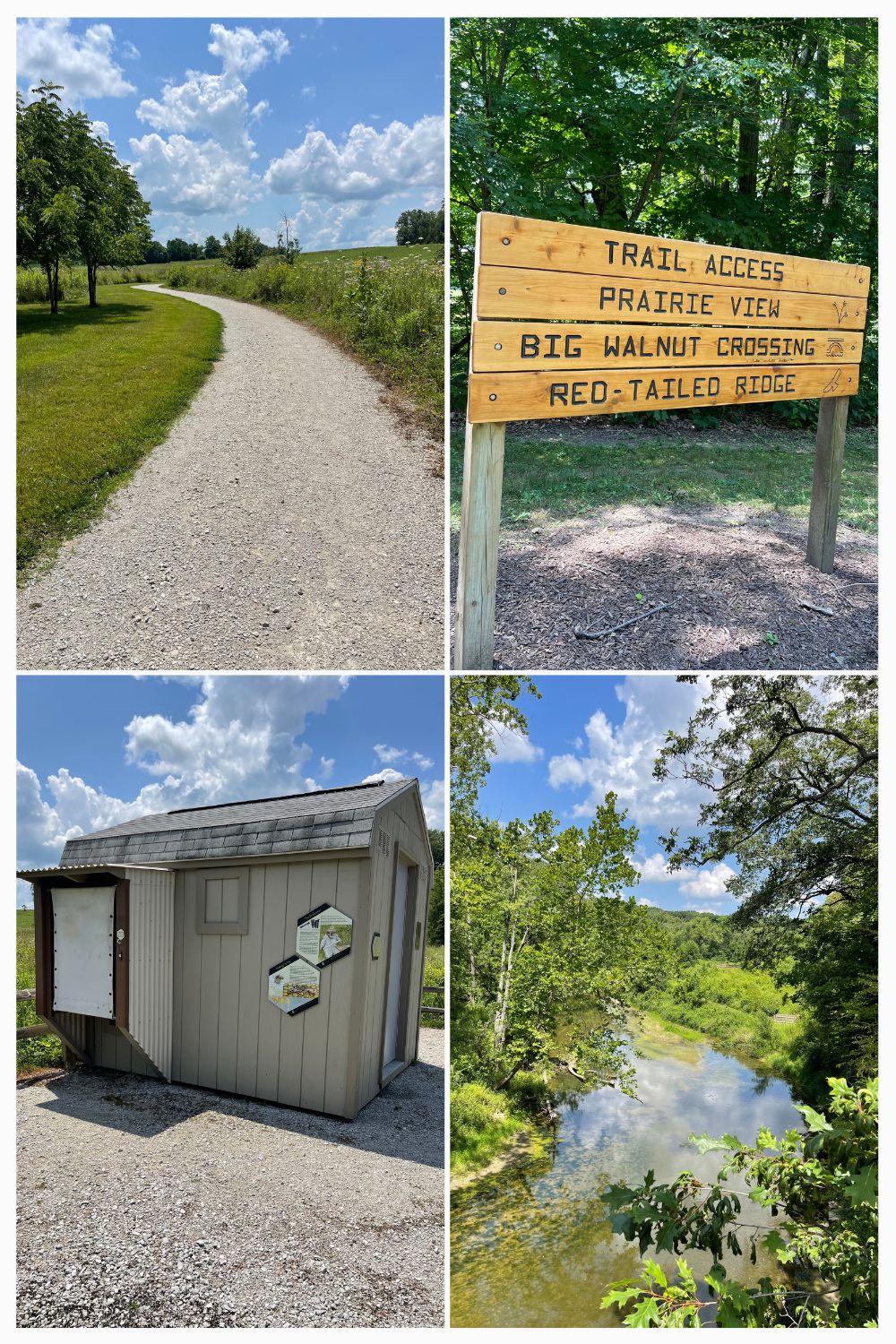 Absolutely do not pass on walking the history bridge that spans Big Walnut Creek. This is also a great creek for fishing and wading.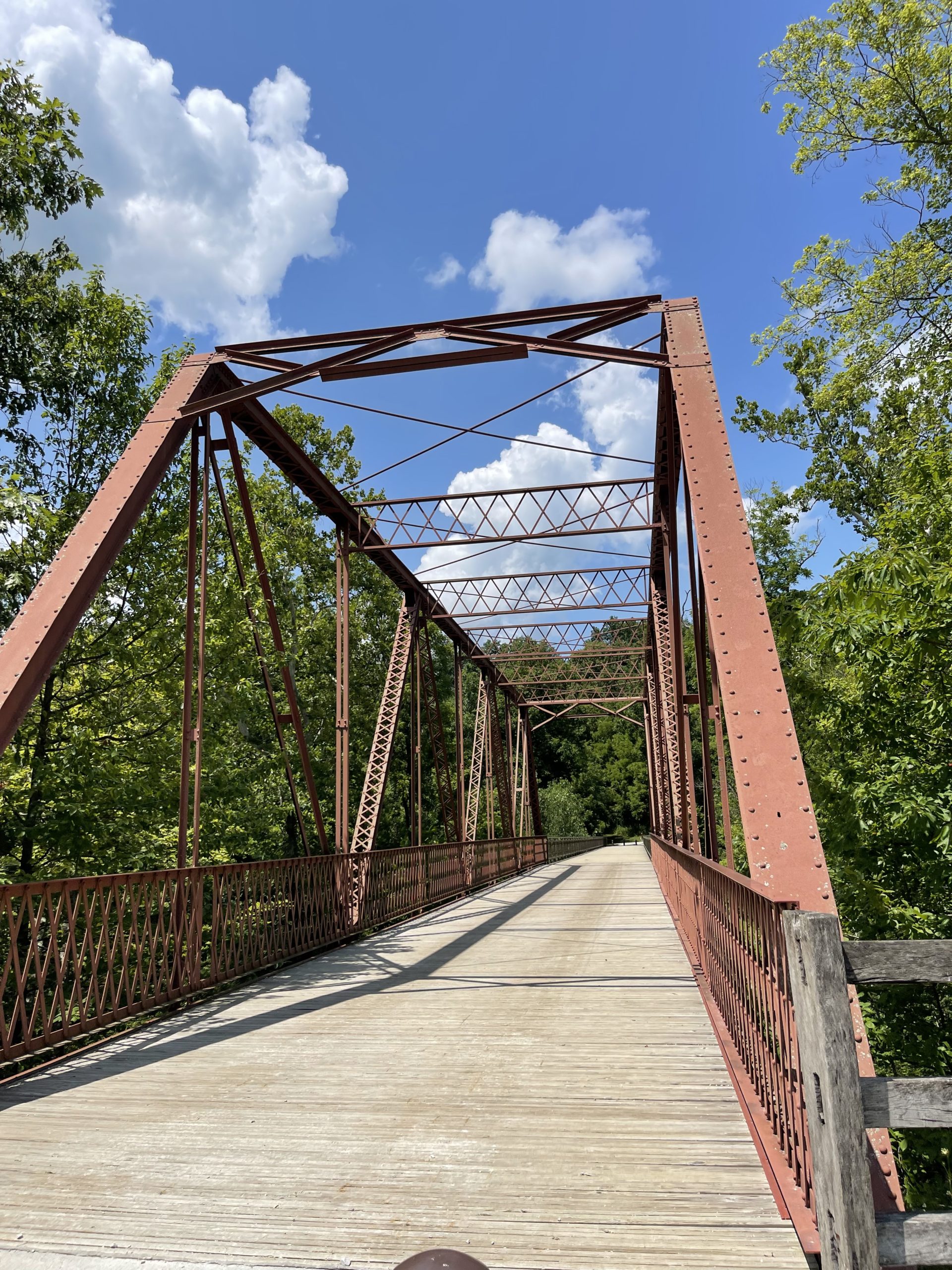 If you have enough time, bring a picnic with you so you can enjoy the park and all it has to offer.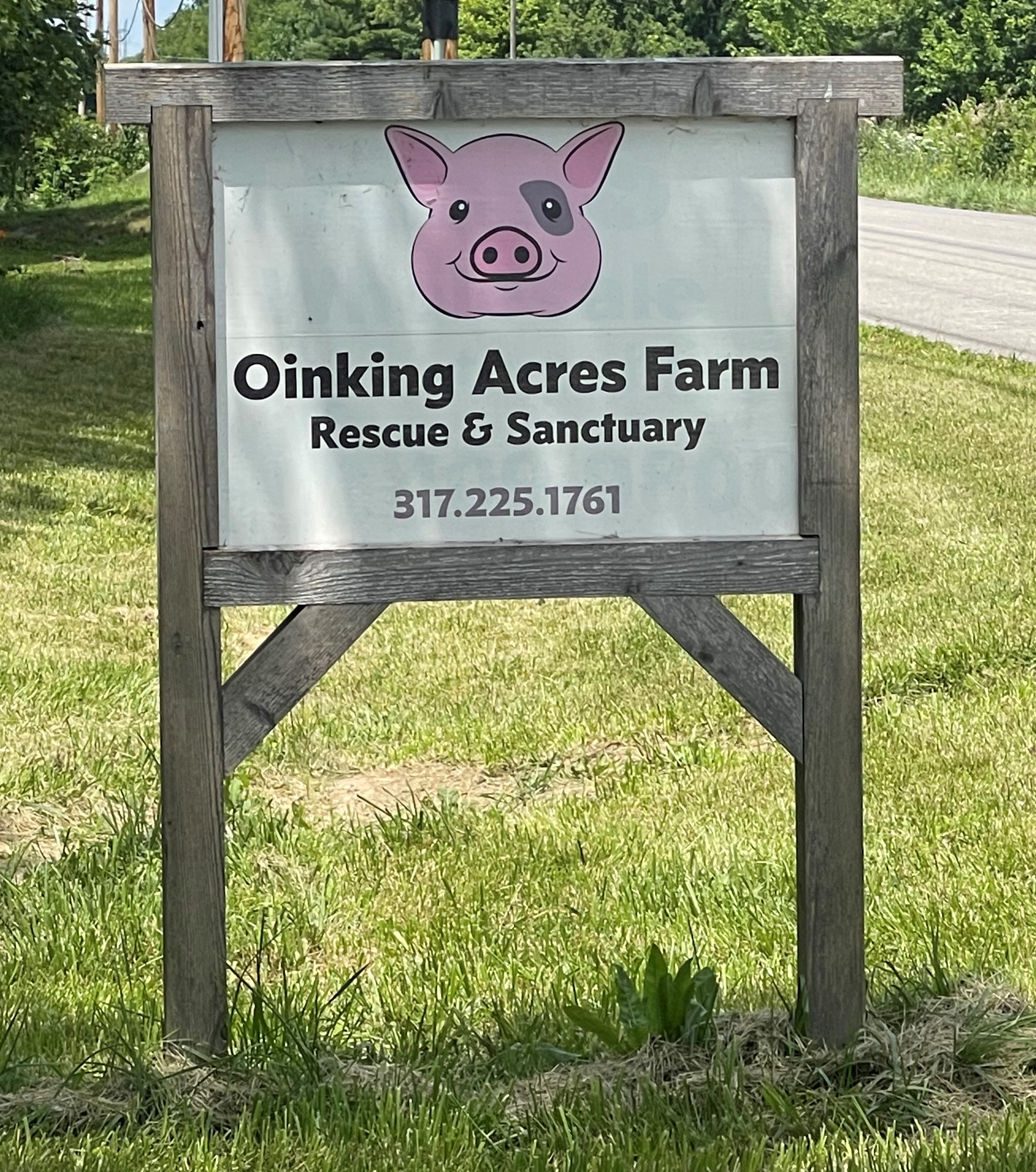 Oinking Acres Farm Rescue and Sanctuary
Oinking Acres Farm is a rescue for potbelly pigs, though you'll find other animals that they have also taken in.
This rescue was founded in 2017 by Olivia who was 16 years old at the time. Influenced by her love of potbelly pigs and her awareness that there wasn't a safe space for them, Oinking Acres Farm was born.
Today, Oinking Acres Farm is a great place to not only visit but to learn more about potbelly pigs and farm animal rescue.
For some of the potbelly pigs this is their forever home, for others, it is a landing spot until they find their forever home.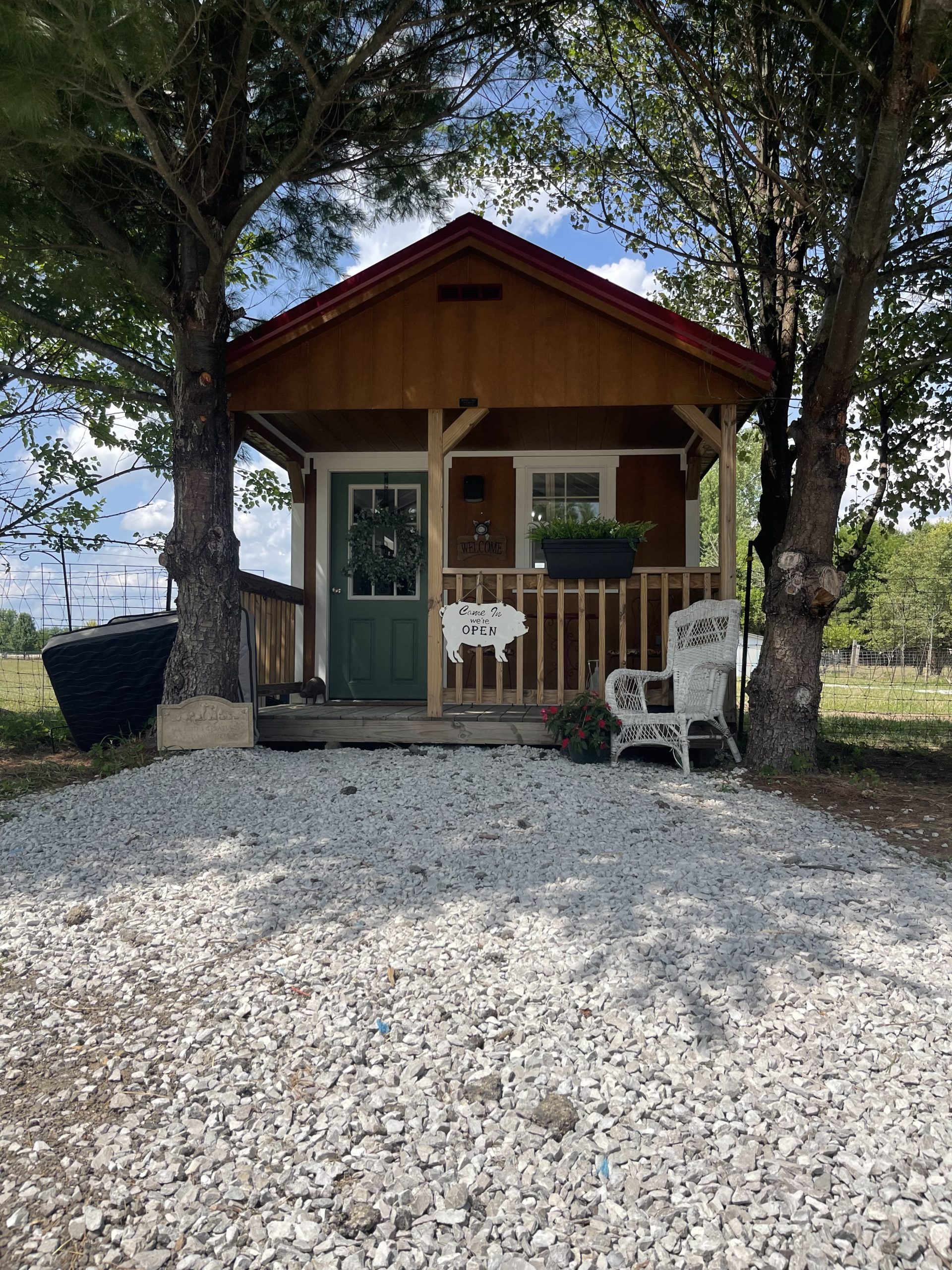 When you arrive at the rescue you'll step into the visitor center/gift shop. Here you'll pay the $10 per person donation and review the rules for visiting the farm. The most important rule is to always respect the animals and know that this is not a petting farm.
Once inside you're welcome to take a self-guided tour and interact with all the animals that also include goats, ducks, turkeys, and peacocks.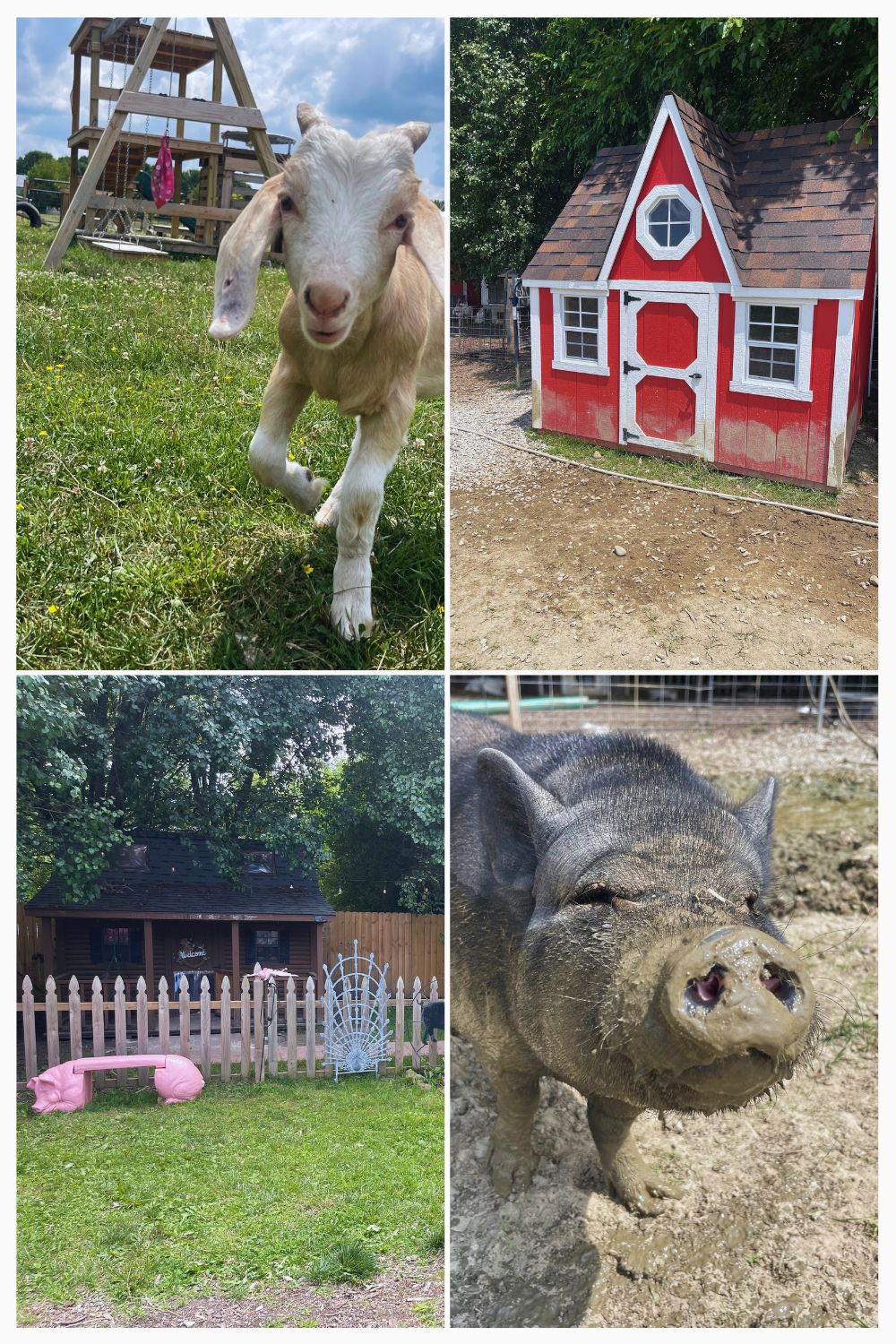 You'll probably need to plan for at least an hour here.
Oinking Acres Farm also offer different types of events like yoga so make sure to keep an eye out on their Facebook page.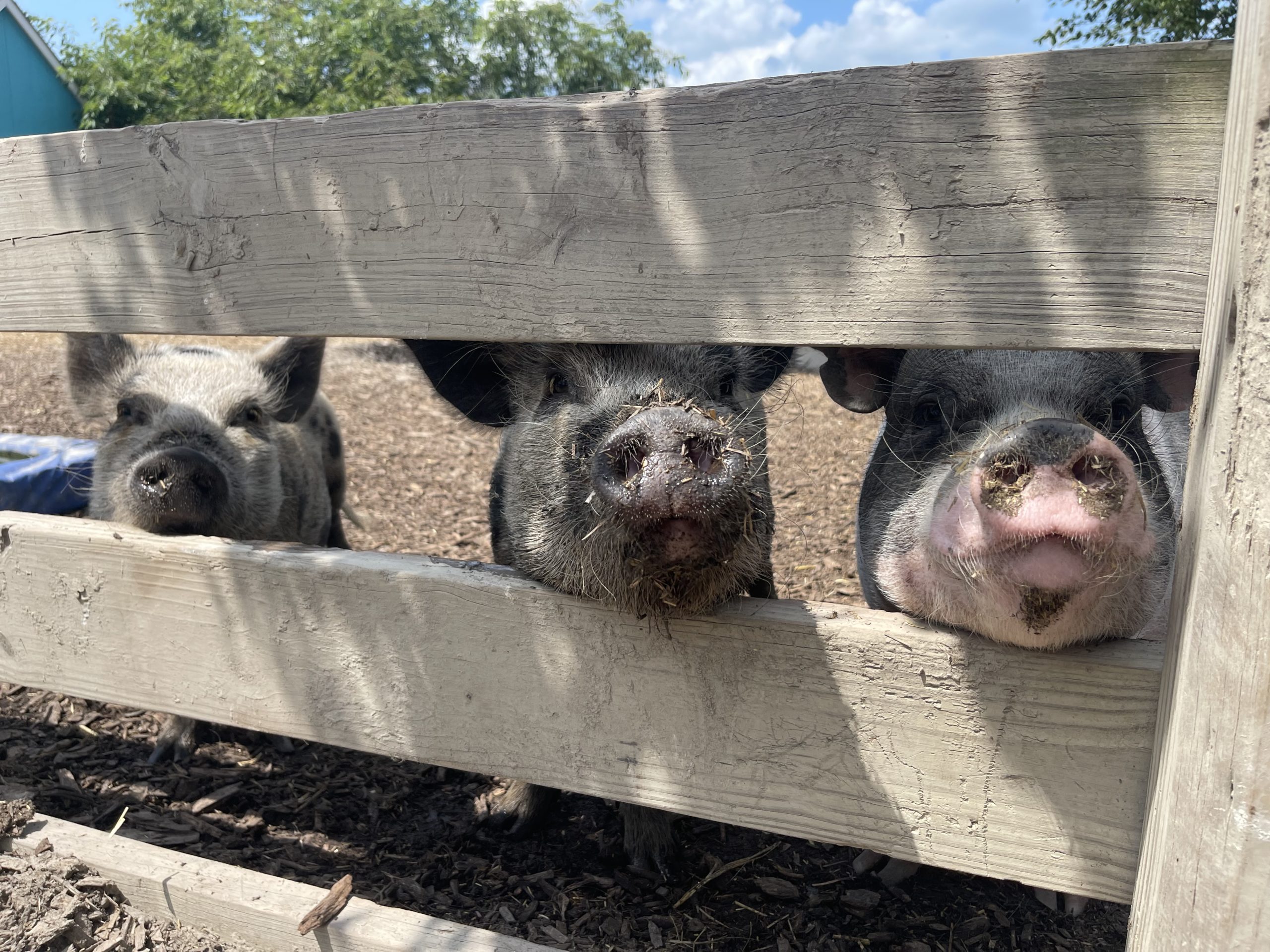 WHERE TO EAT IN HENDRICKS COUNTY
Looking for places to eat? Here are a few options.
Check out this cute drive thru coffee place. There is indoor seating as well, but we opted to drive through so we could get started on all the outdoor fun.
The coffee is delicious. Plus, we tried the biscuits and gravy and were not disappointed.
Located in Danville, they offer breakfast, lunch, and desserts. We opted for lunch and a small pie.
There are many delicious options and you will not walk away hungry. All the pies are made in house as well as the other dessert offerings.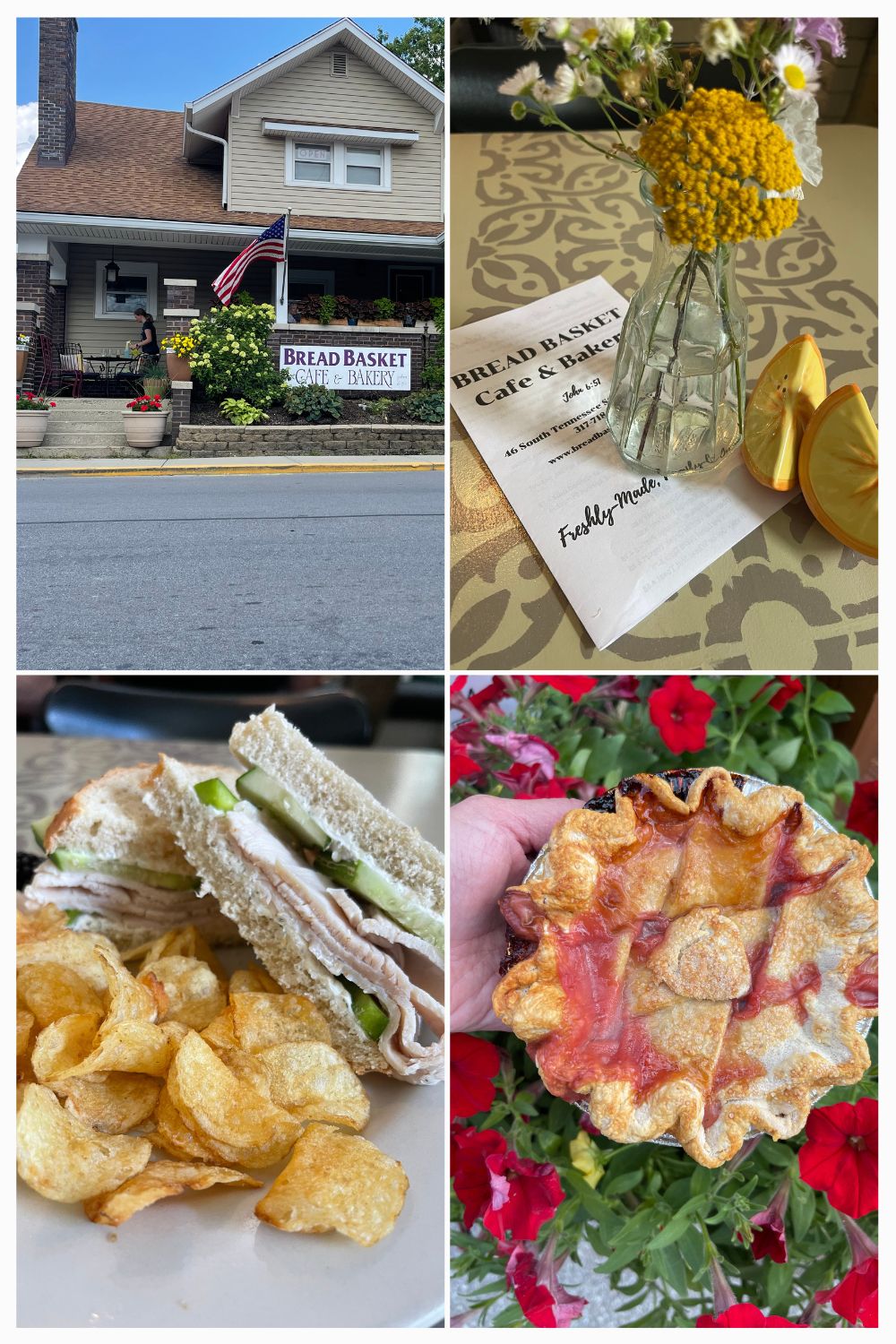 In Lizton the Rusted Silo is famous for BBQ, ferris wheel of meat, and cooler packed with a wide variety of brews.
Note that it's a small restaurant with very limited seating.
You'll order at the counter and wait for your order to be called.
Grab a seat inside if any are available. Otherwise there are some picnic tables outside, but they are right next to an active railroad track so it could be loud if a train goes by.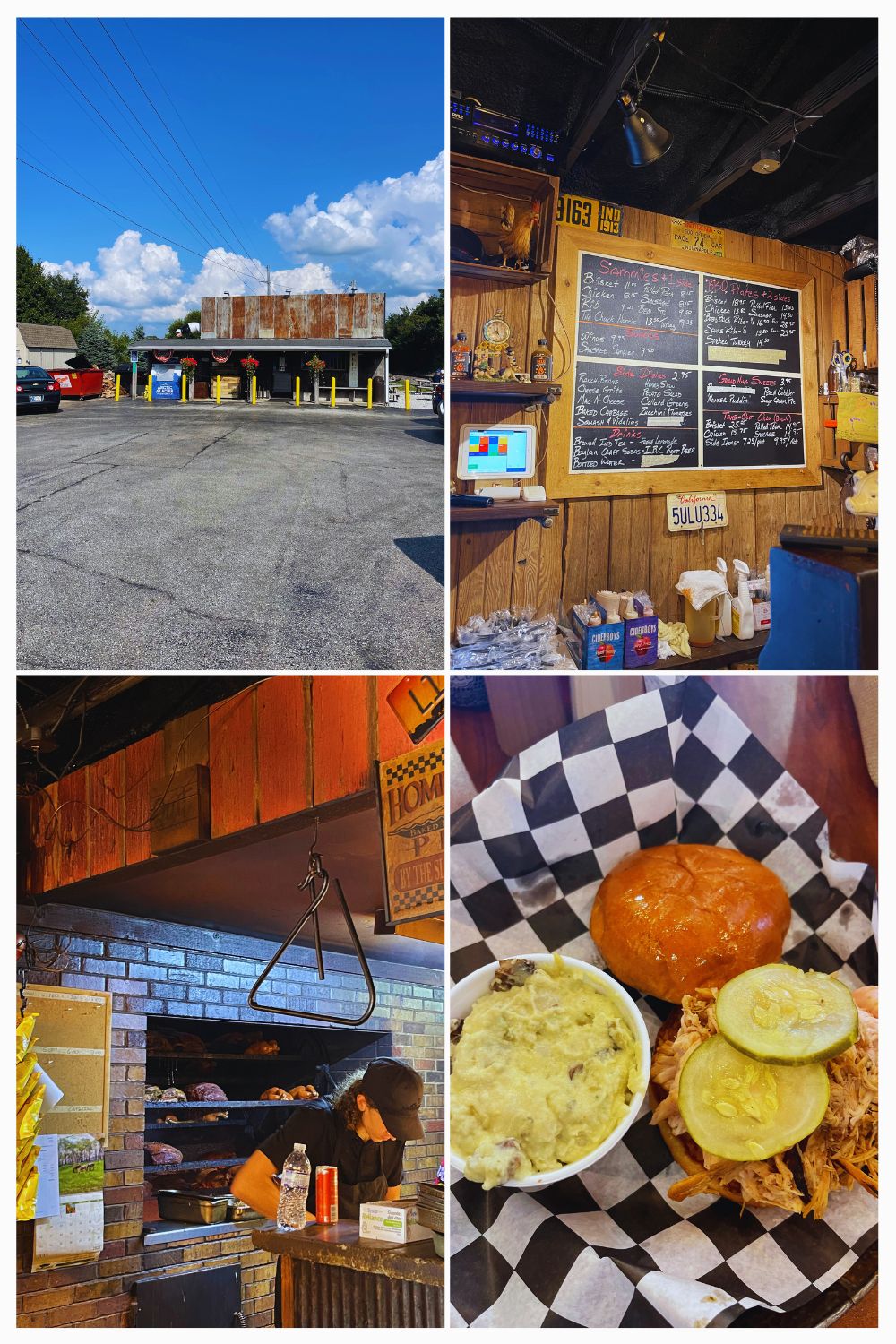 WHERE TO STAY IN HENDRICKS COUNTY
We like staying at Staybridge Suites in Plainfield. It's in a great location right off I-70 with easy access to all things Hendricks County.
The staff is always friendly and the hotel provides free breakfast, spacious rooms, pool, and fitness center.
Pin Hendricks County To Pinterest