​_
One of the last pieces for the living room remodel was to recover our ottoman. I didn't want to buy a new one when this one was in such good shape so I decided to recover it instead. I'd been putting it off because I hadn't been able to find a fabric I liked that didn't cost a king's ransom. I thought I'd eventually be able to find fabric to complete an ottoman makeover.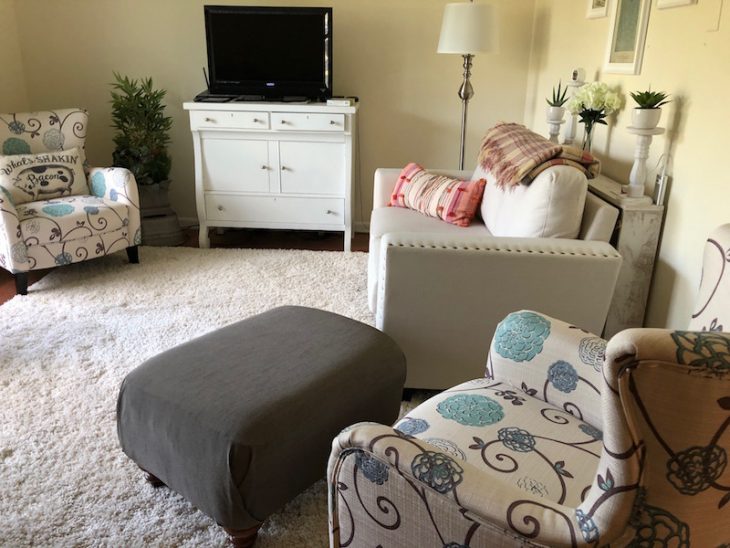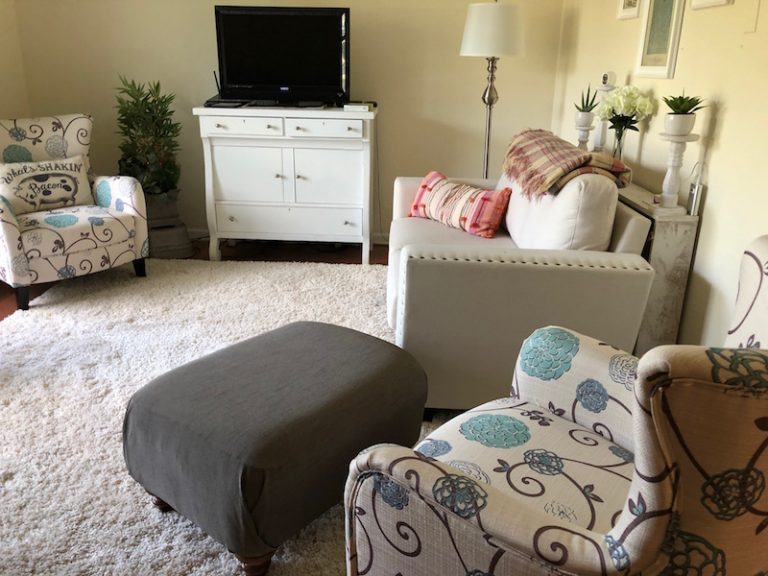 Luckily, I just happened to spot a material in the clearance bin at Hobby Lobby that would work. For $6 I purchased a yard and a half of fabric which was more than enough to transform the ottoman into the perfect piece. It pays off being persistent and constantly checking that clearance bin 😉
You're not going to believe how incredibly easy it was to complete this project. Now, our ottoman is fabric covered with wooden legs so I was hoping that it would be a pretty straightforward and easy project to complete and I wasn't disappointed.
Ottoman Makeover Supplies Needed:
Fabric
Scissors
Staple gun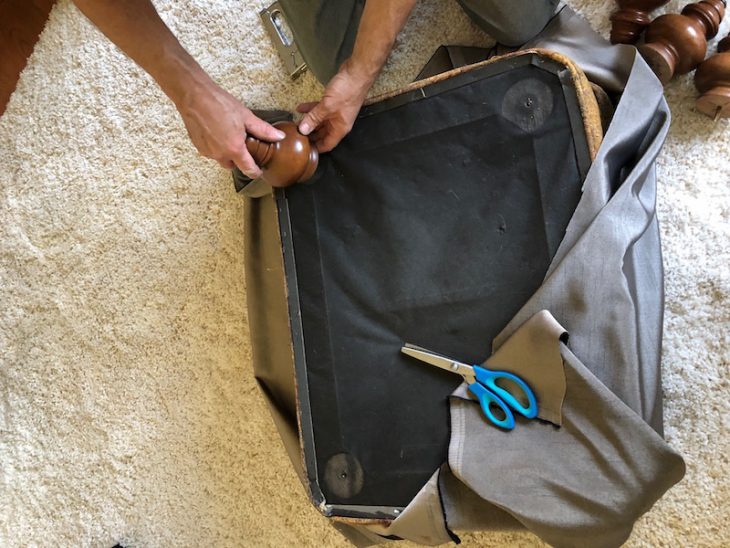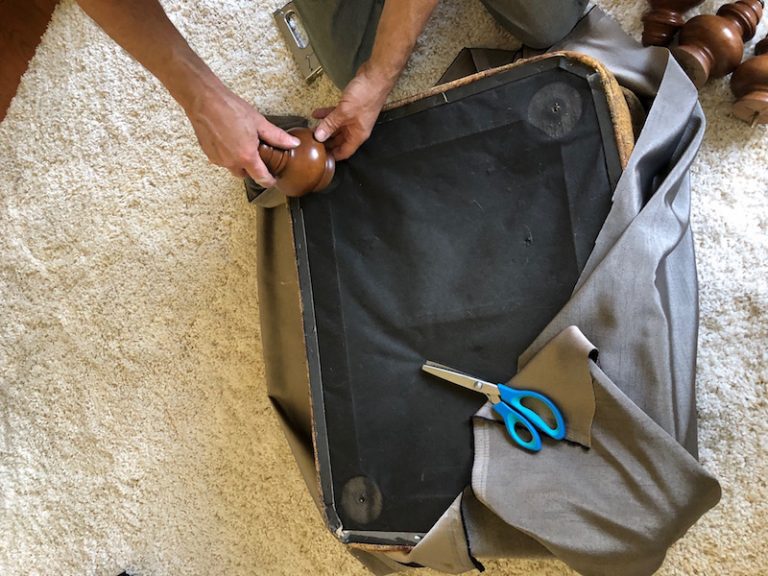 Step 1: Lay out the purchased piece of fabric on the floor or raised flat surface. We used the floor but you could easily use a kitchen table or workbench.
Step 2: Turn the ottoman upside down and place in the center of the fabric.
Step 3: Remove the feet on the ottoman (usually just twist to unscrew them from the base of the ottoman)
Step 4: Grab your staple gun and pull the fabric up, around the side and to the bottom, secure with a staple. Repeat all the way around the ottoman taking care of the corners to ensure they all look similar.
Step 5: Cut off excess fabric.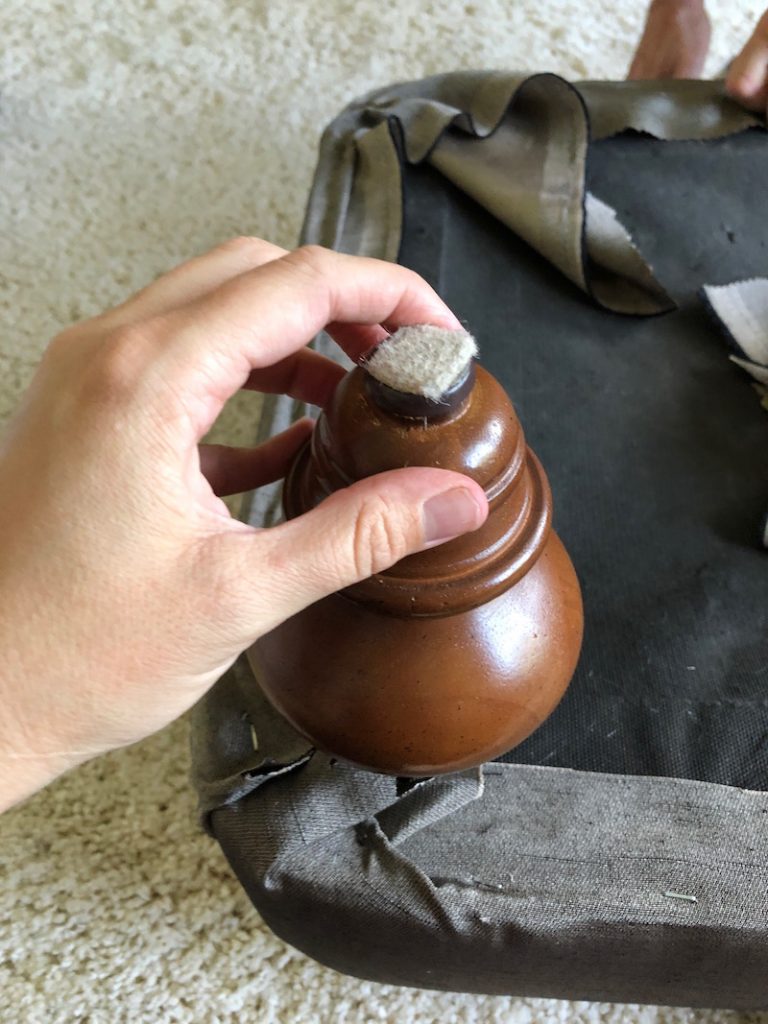 Step 6: Screw ottoman feet/legs back on.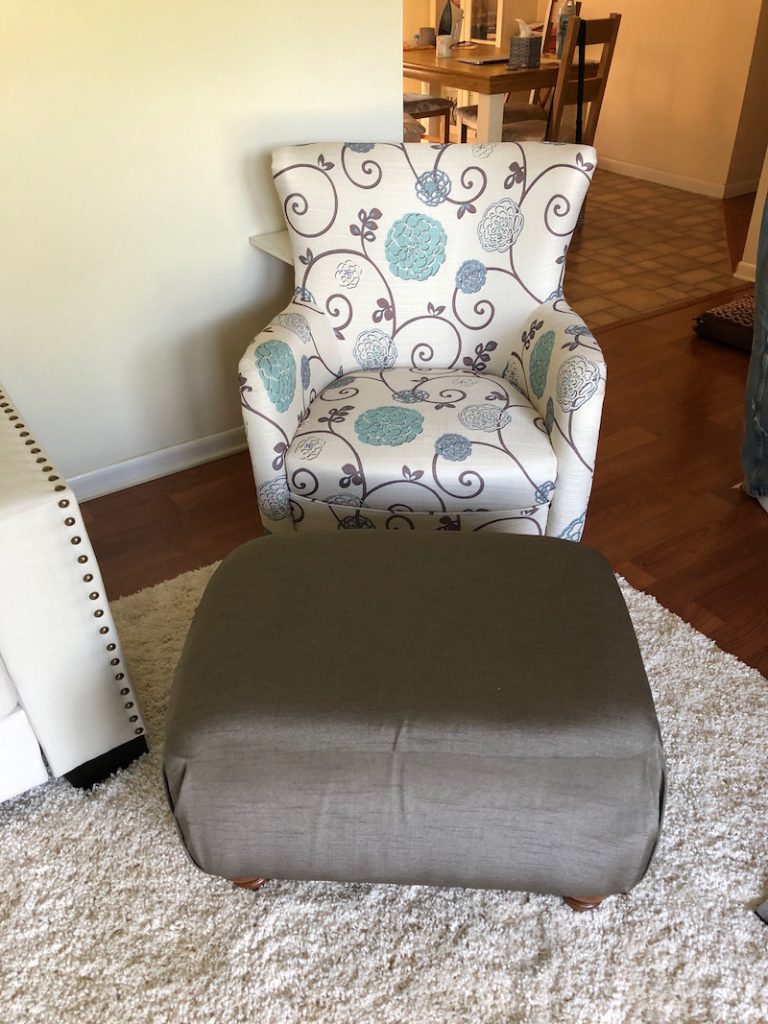 Step 7: Flip ottoman back over and place in living room.
Just like that! Our ottoman is recovered and it took less than 30 minutes from start to finish. We LOVE IT!
Pin DIY Ottoman Makeover To Pinterest!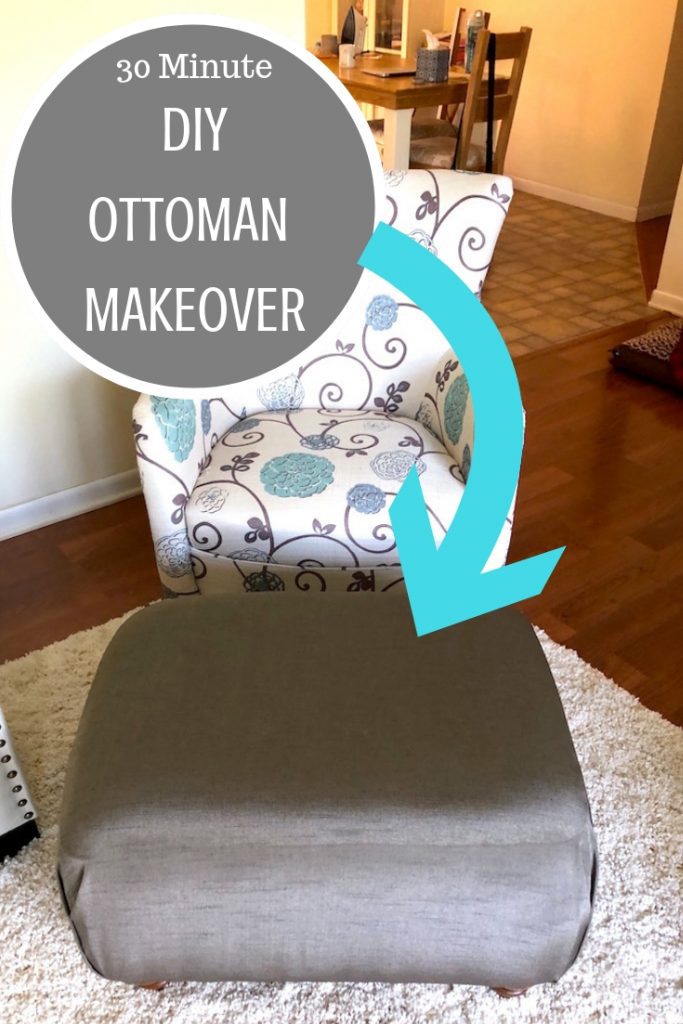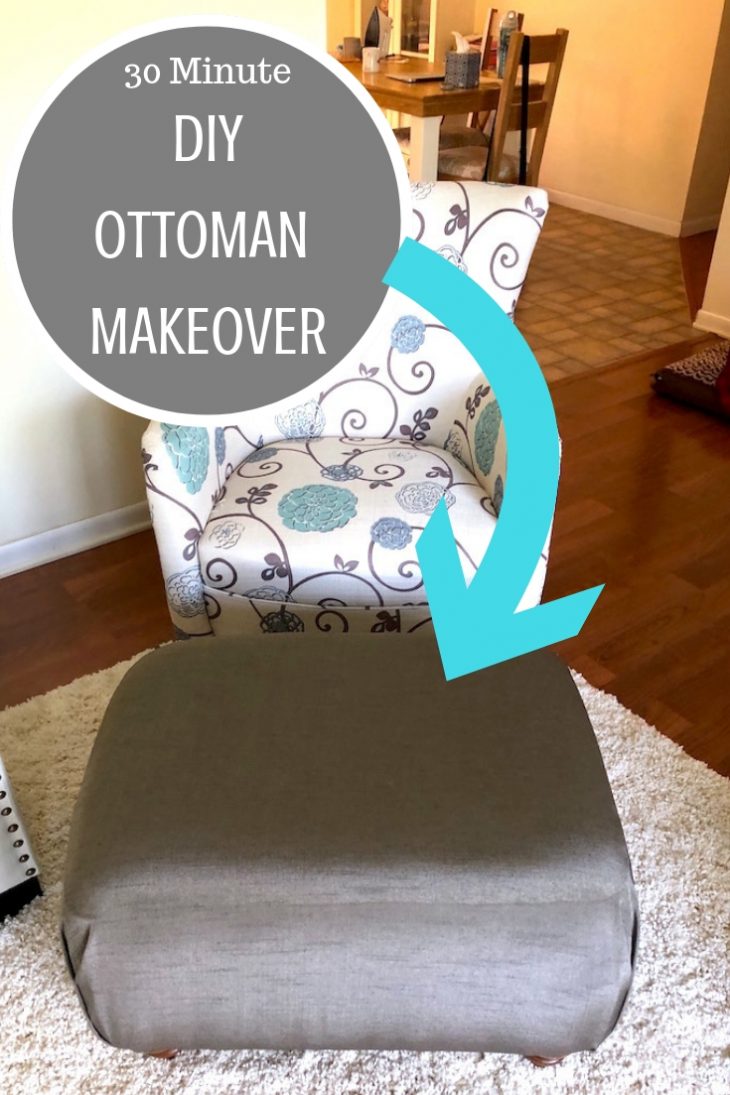 Want to update more things in your home?  Check out our Ghost Bed mattress review for how we made our bedroom even more welcoming!