This Orzo with Vegetables and Bacon recipe is quick and easy recipe.
It is such a flexible recipe and can fill dietary requirements for vegetarians or lactose sensitive individuals. It's perfect as a meal or as a side dish and can be made in less than 30 minutes.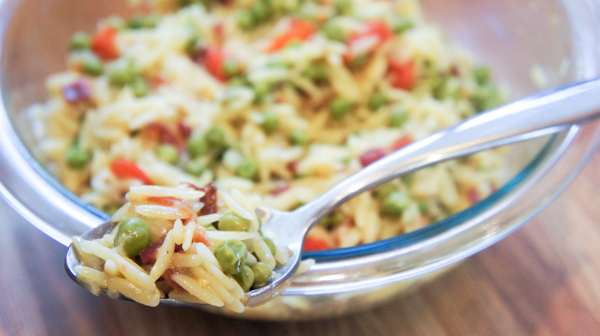 ORZO WITH VEGETABLES AND BACON INGREDIENTS
2 Tablespoons Butter
1/2 of small onion, diced
1 garlic clove, minced
4 ounces cherry or grape tomatoes, cut in half
5 ounces frozen sweet peas
2 cups of vegetable or chicken broth
1/2 cup orzo
4 strips of bacon, cooked crisp and crumbled
4 ounces parmesan cheese or lactose free cheese of choice
ORZO WITH VEGETABLES AND BACON DIRECTIONS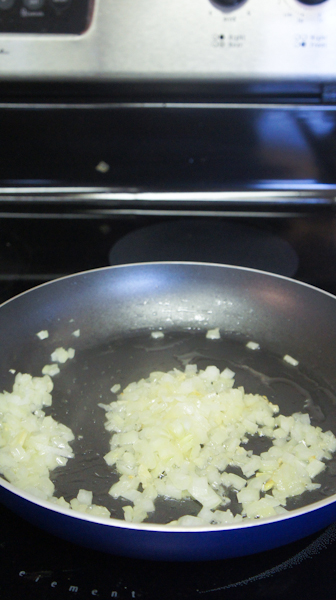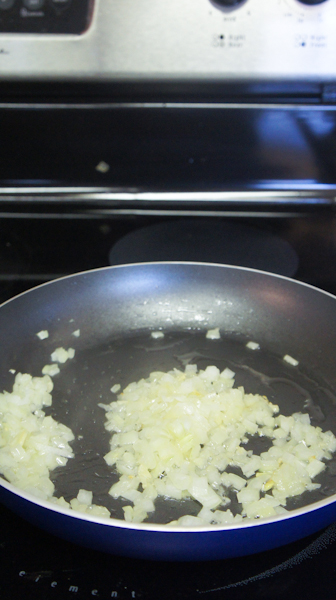 1. Melt butter in a large skillet over medium heat. Add onion and garlic and cook until onion is translucent.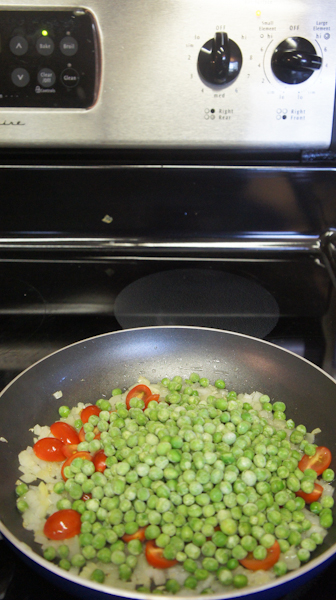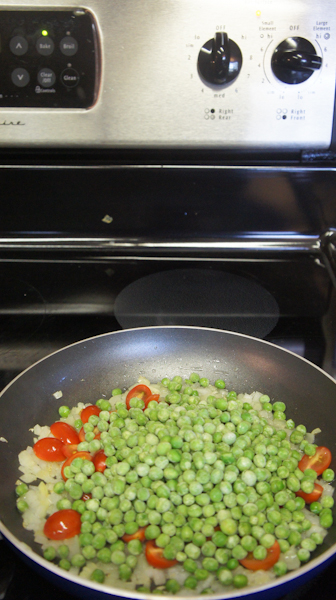 2. Add tomatoes and frozen peas and cook 3 minutes.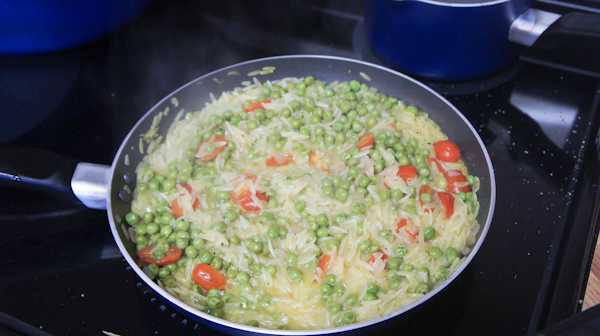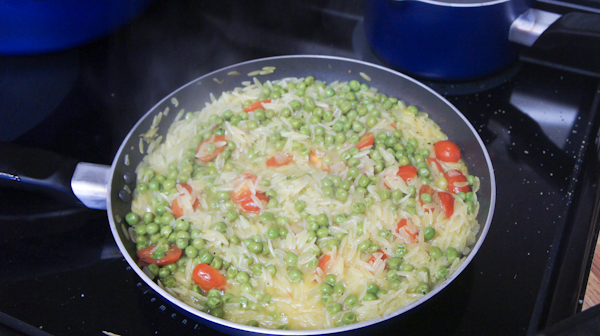 3. Add two cups of broth and bring to a boil. Add orzo and reduce to medium heat. Cook until orzo is done and most liquid has been absorbed.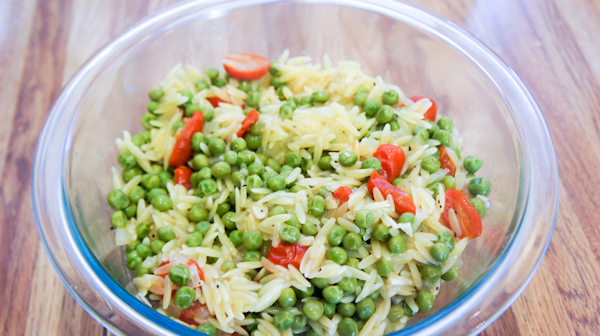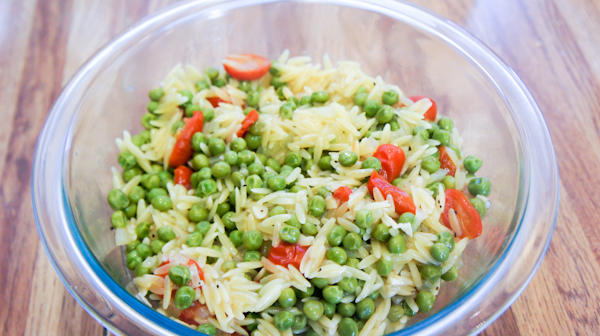 4. Remove orzo mix from skillet and place in medium size bowl.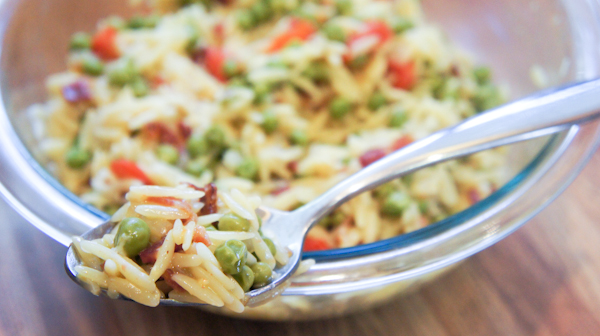 5. Add bacon and shredded cheese and mix to combine.
Enjoy!