Build in 1834 the Ohio State Reformatory (OSR) was the state's third prison. Over the course of 94 years, 154,000 inmates passed through its doors. However, some sent to the Ohio State Reformatory choose to stay and some say their ghosts still haunt the building today.
As with most prisons at the end of the 19th century and early 20th century, things were less than pleasant. Executions, diseases, and mass deaths all affected the lives within these prison walls. The most horrifying tragedy happened on April 21, 1930, dubbed the Easter Monday fire.
In the evening of the 21st, after the iron gates had caged hundreds of prisoners into the six-story cellblock, a fire that had been smoldering burst extinguishing the lives of 322 inmates. Most passed from the poisonous smoke given off from the green lumber that was used in construction scaffolding in part of the cellblock.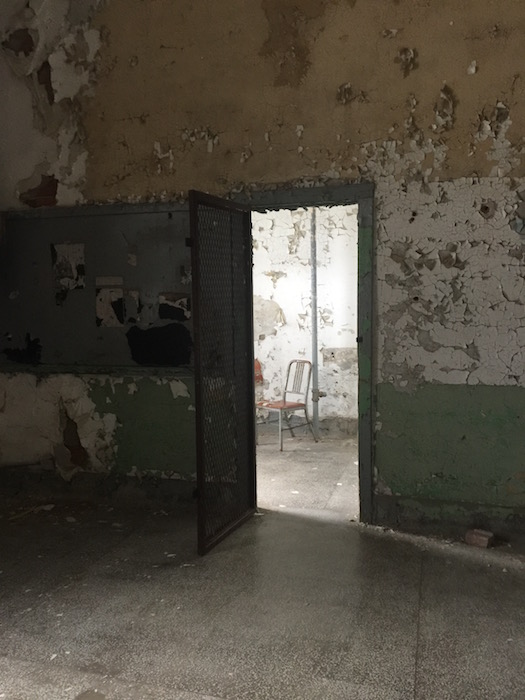 In April 1955 the Ohio State Reformatory housed the highest population of inmates at 5,235. To say overcrowding was an issue is an understatement. However, by 1972 most of the prisoners were removed and sent to the new Southern Ohio Correctional Facility and OSR was officially closed in 1984 and it was sold to the city of Columbus.
What to do with the now empty building was a hot topic with community members with people leaning towards demolition. The preservationist caught wind of the demolition plans and stepped in to save the historic buildings.
Today, the Ohio State Reformatory is host to hundreds of visitors, some living and some that have decided to stay long after they've died. Stories of footsteps echoing throughout the building when the last employee in the building is locking up, hearing voices when no one is around, and being touched are just a few of the ghost stories that surround this historic building.
I happened to be in town and decided to stop by and wander through the prison. Tonya from Travel Inspired Living joined me but I had to swear we wouldn't have any ghostly experiences.
We took a self-guided tour and I thought we would be there about an hour, three hours later we made it back to the car. The building just pulls you in as you explore it with all your senses. It wasn't too incredibly busy when we visited so we would, often times, be in large parts of the building by ourselves.
We spent our time walking the cell blocks, wandering through solitary confinement, and exploring the different chapels. Of course, a large portion of time was spent photographing the interior. I was hoping to catch something, anything, paranormal with my camera or to have an experience while I was there. Sadly, I was disappointed that neither happened. However, that just makes me want to go back for a ghost hunt.
Private ghost hunts are offered for groups of 15 or less for a fee of $1200 ($80/per person). Tonya already told me absolutely not interested so I'm looking for 14 people to join me on a weeknight evening to explore after dark. Go ahead and leave a comment or email me if you are interested.
In addition to private ghost hunts, the Ohio State Reformatory offers a variety of other tours are offered daily, from historic to ghost walks to Hollywood to self-guided. From Oct 12 – Nov 5 the reformatory hosts the very scary Escape From Blood Prison.
Before visiting be sure to check their website to confirm they are open. They do shut down for filming days as it has become quite a hot spot for Hollywood films. They are also closed in January and part of February as the building has no heat.