In Michigan, a trip up north means country roads, lots of outdoor adventures, camping and exploring nature.
On a recent trip to Washington County, in northwest Florida, I found Florida's version of "up north" and I was beyond thrilled.
Washington County, which includes the town of Chipley, is packed with an abundance of outdoor activities and enough weirdness to make me want to visit again and again.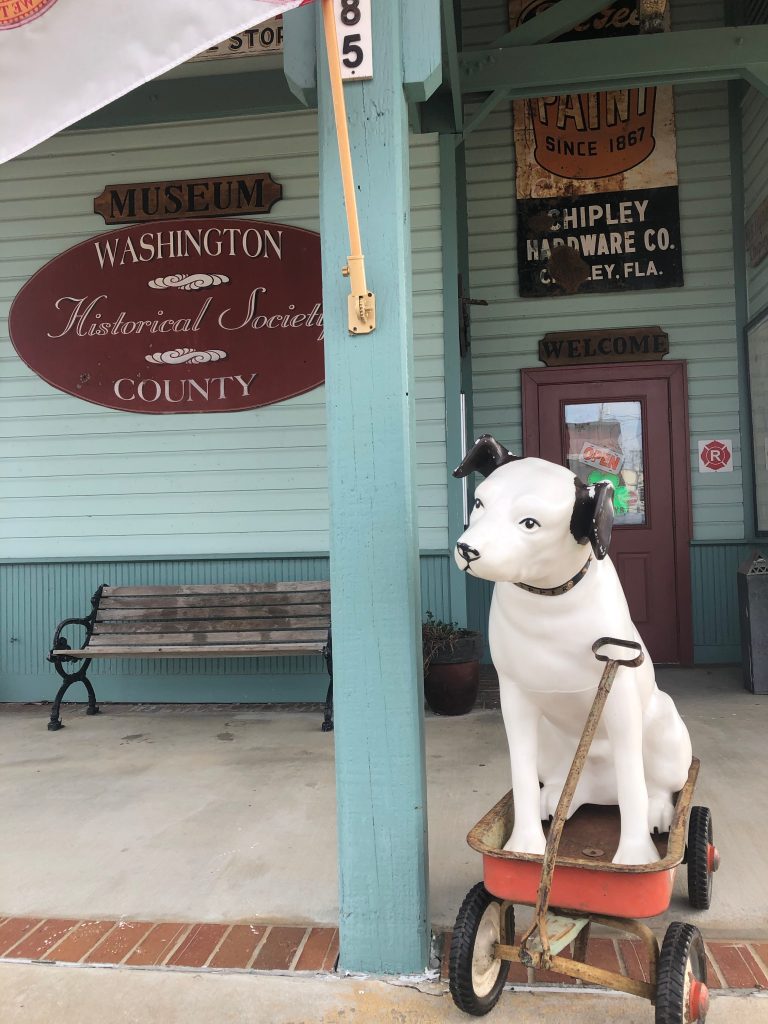 People always talk about how weird Florida is and I never really believed it until my recent visit.
By the way, I don't mean weird in a bad way. I love finding the weird and wonderful when I travel.
Weird is smack dab in the middle of my wheelhouse and finding it always makes me happy.
Of course, surround that weirdness with an abundance of beautiful landscape and you are sure to have a great time when you visit.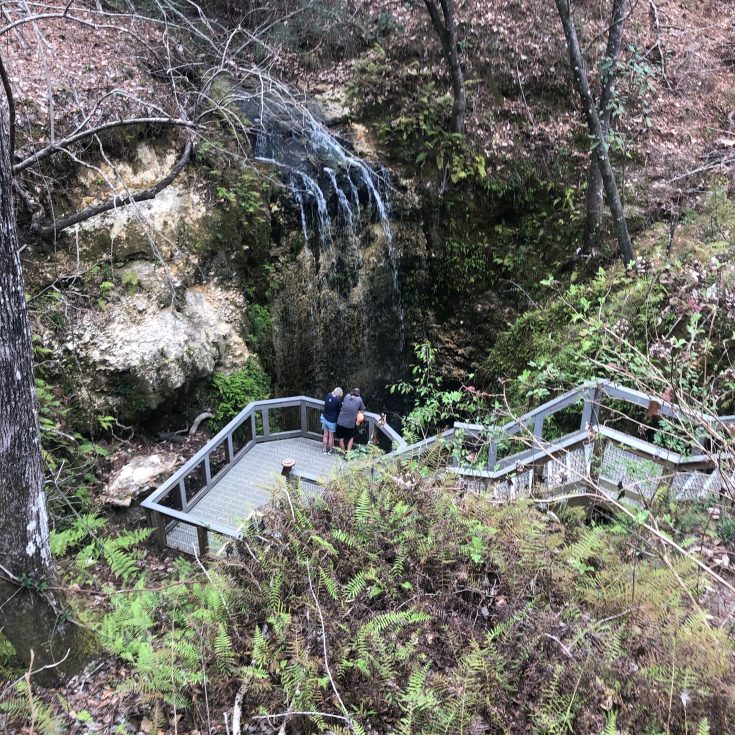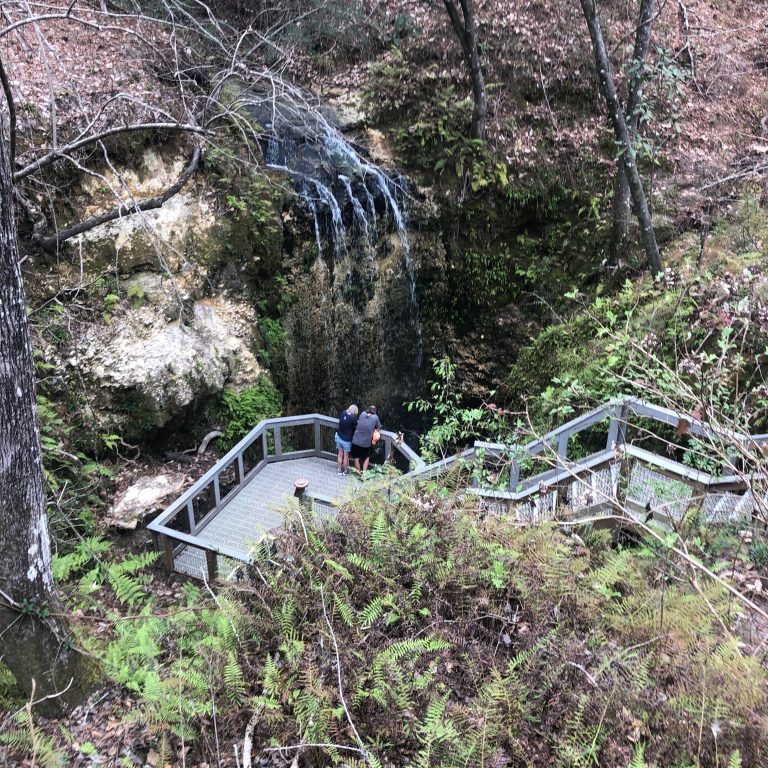 Things To Do Outside in Northwest Florida
Falling Waters State Park
Just south of Chipley you'll find Florida's highest waterfall. When the river isn't dry, water tumbles over the edge and down 73 feet into the sinkhole below. The waterfall is a short walk from the parking lot and has a couple of viewing platforms.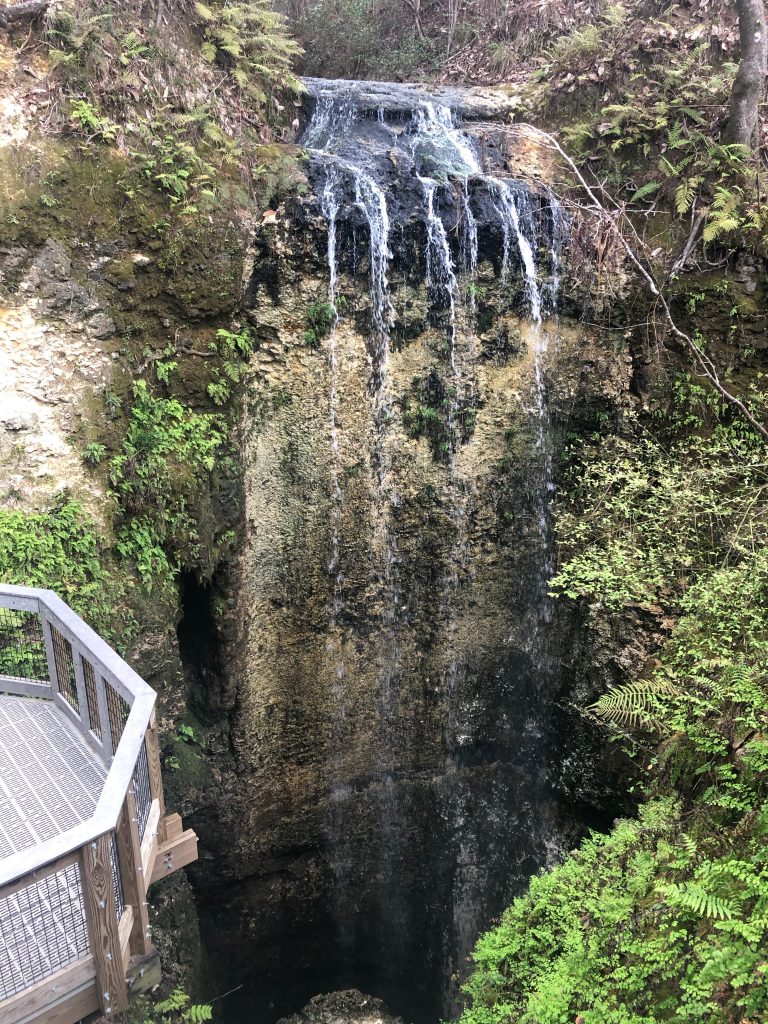 The lower platform requires using a number of stairs, but the upper platform is handicap accessible.
When you leave the waterfall continue to follow the boardwalk through the woods and around to the lake and picnic area. It's an easy walk on a well-maintained trail.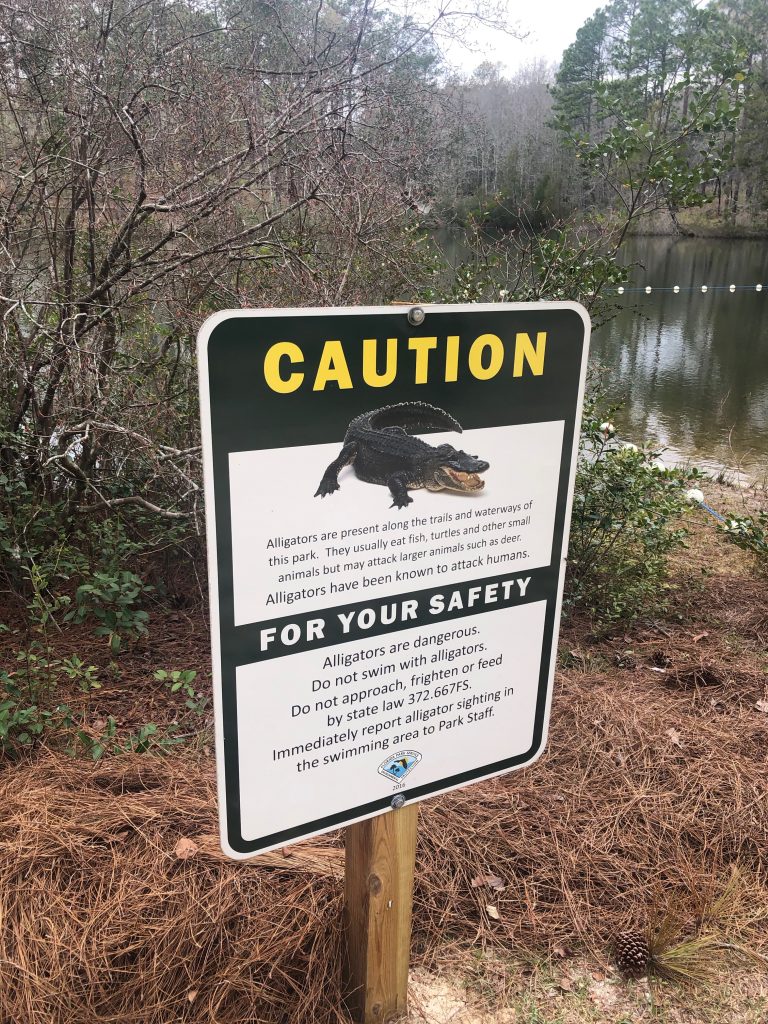 In addition to the waterfall and lake, there are a number of sinkholes on the property and 24-roomy campsites.
It's a great spot to spend part of your day. Pack a lunch and stay awhile.
Note that this is also a great place for birding as well.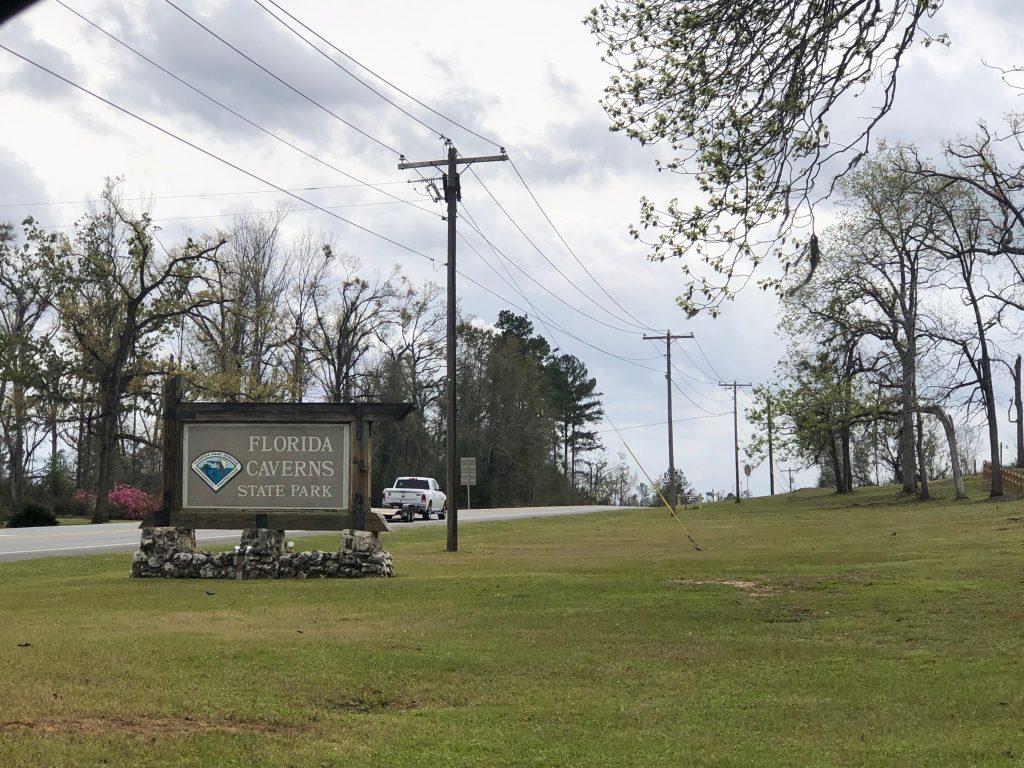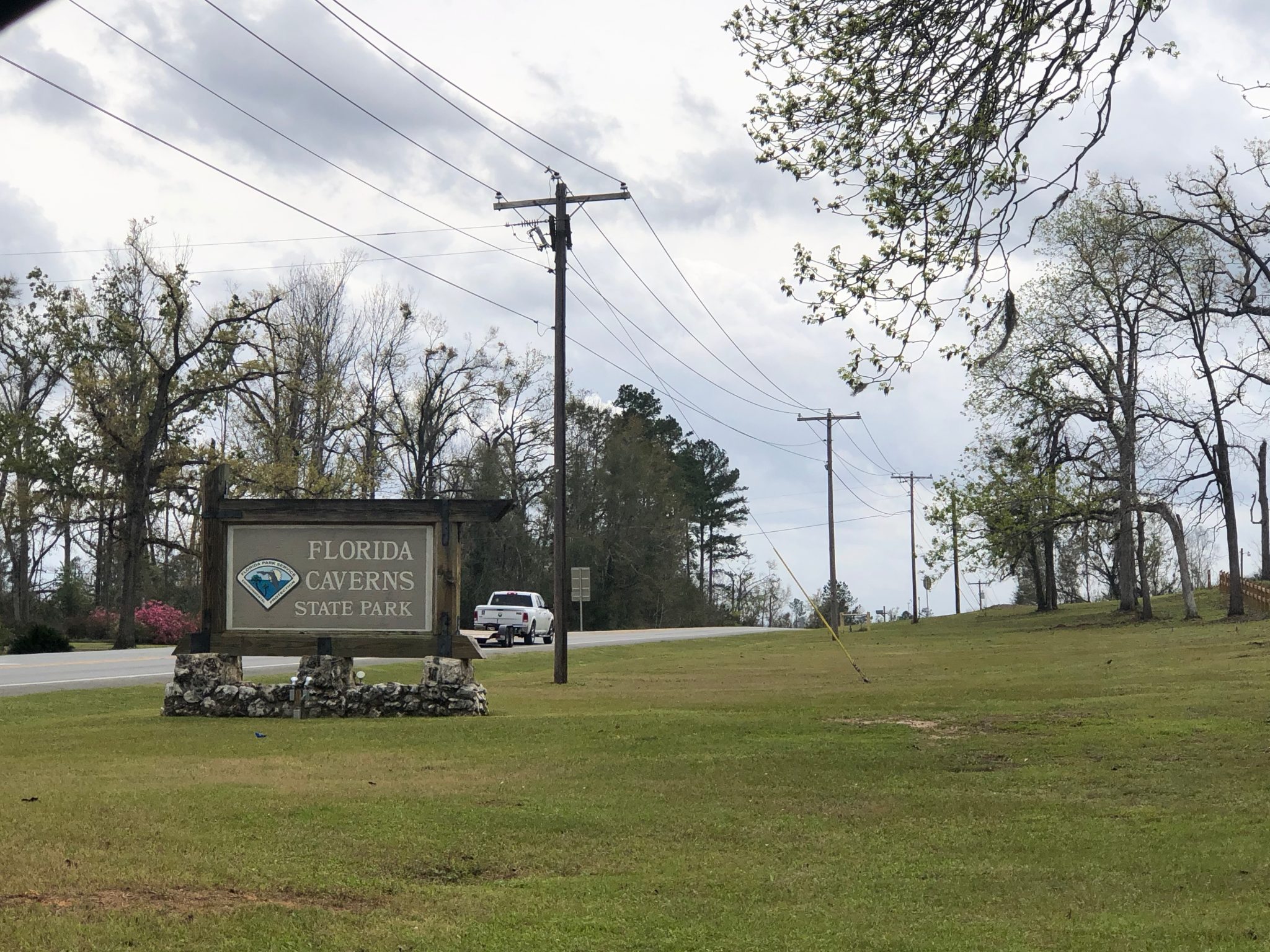 Florida Caverns State Park
Go underground at Florida Caverns State Park. These are the only caves accessible to the public in Florida with guided tours available on a first-come, first-serve basis.
The hour-long tour will take you about a half-mile underground. However, if there has been a lot of rain part of the caverns will be closed due to flooding.
That was the case during my visit, but it was still a really cool experience to explore this hidden gem.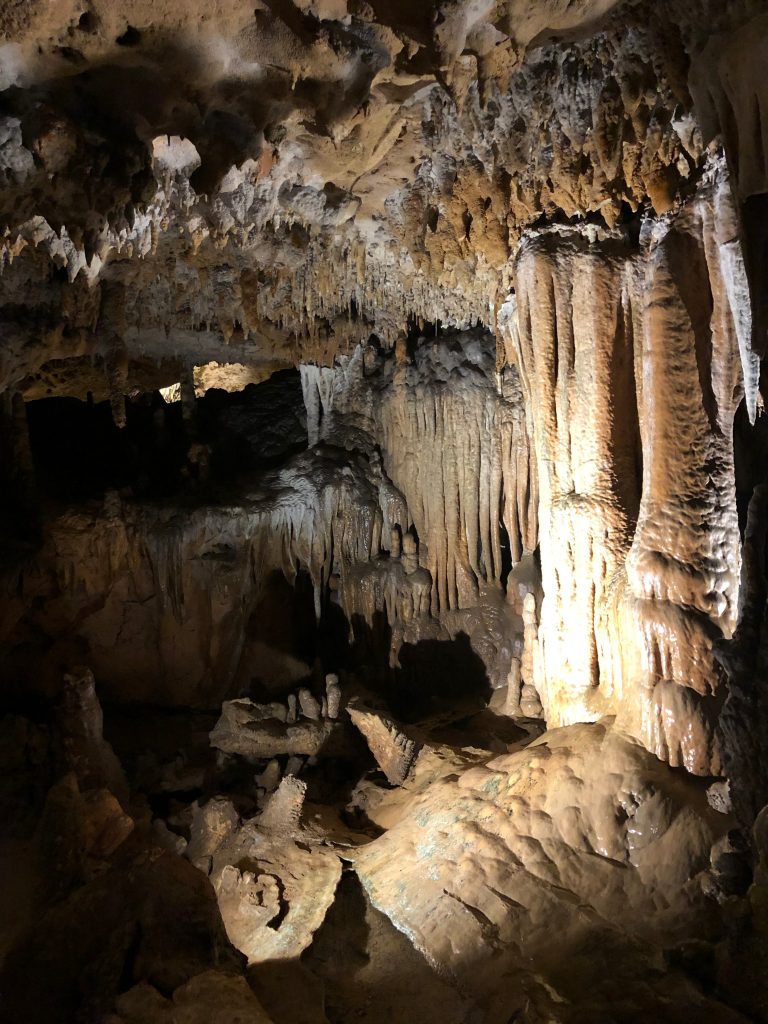 You'll have to take stairs to enter and exit the cave system. Additionally, the tour requires walking on inclines, declines and in some low ceiling areas.
Make sure you are up to the task and wear closed-toed shoes and a lightweight jacket. It's always 68 degrees in the cavern.
There are stalagmites and stalactites and a whole lot of beautiful formations.
When you find yourself in this part of Florida you do not want to miss seeing what lies beneath.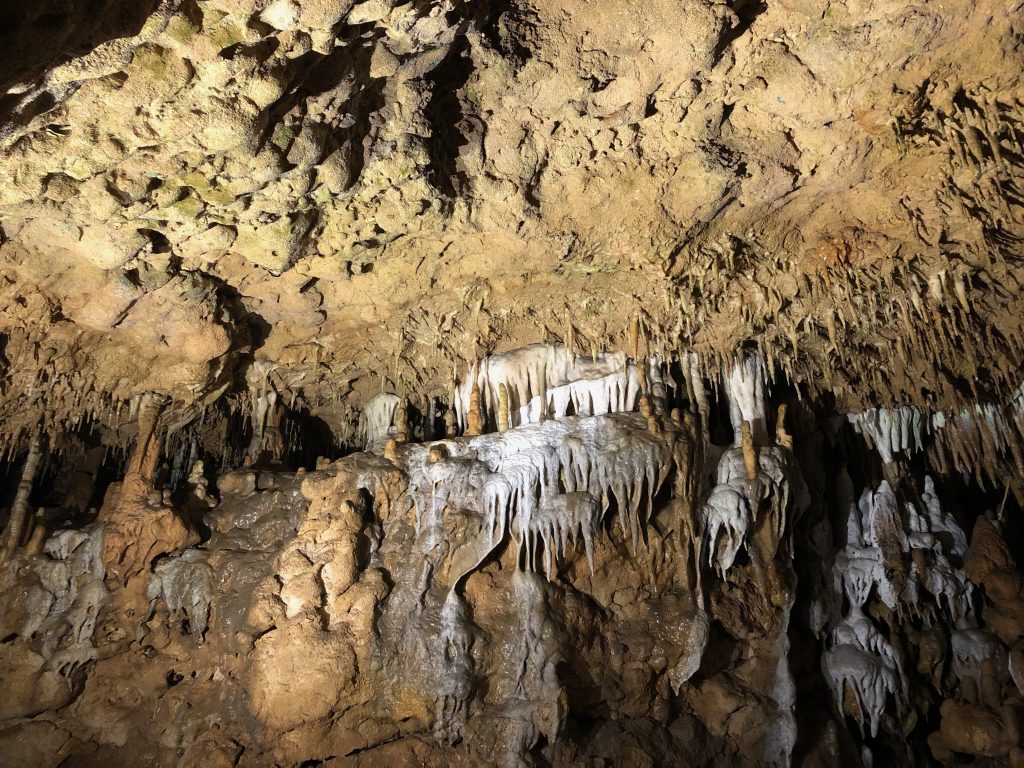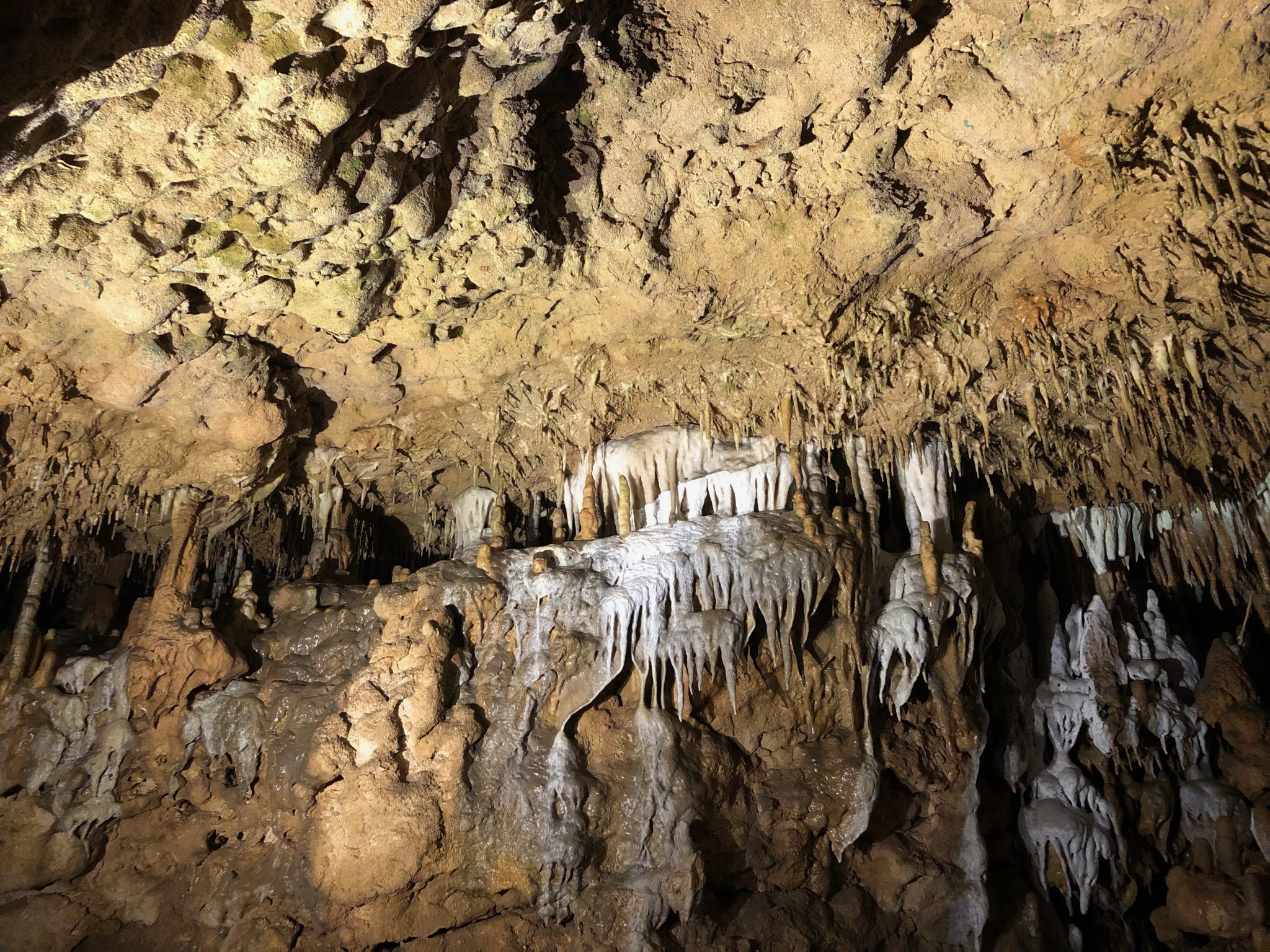 Tours are available year-round from 9a-4p.
While you are at the caverns be sure to spend some time at one of the 5 springs on the park property.
If you're up for a little more adventure reserve a campsite and stay a night or two.
The campground has been completely redone including a brand new bathhouse.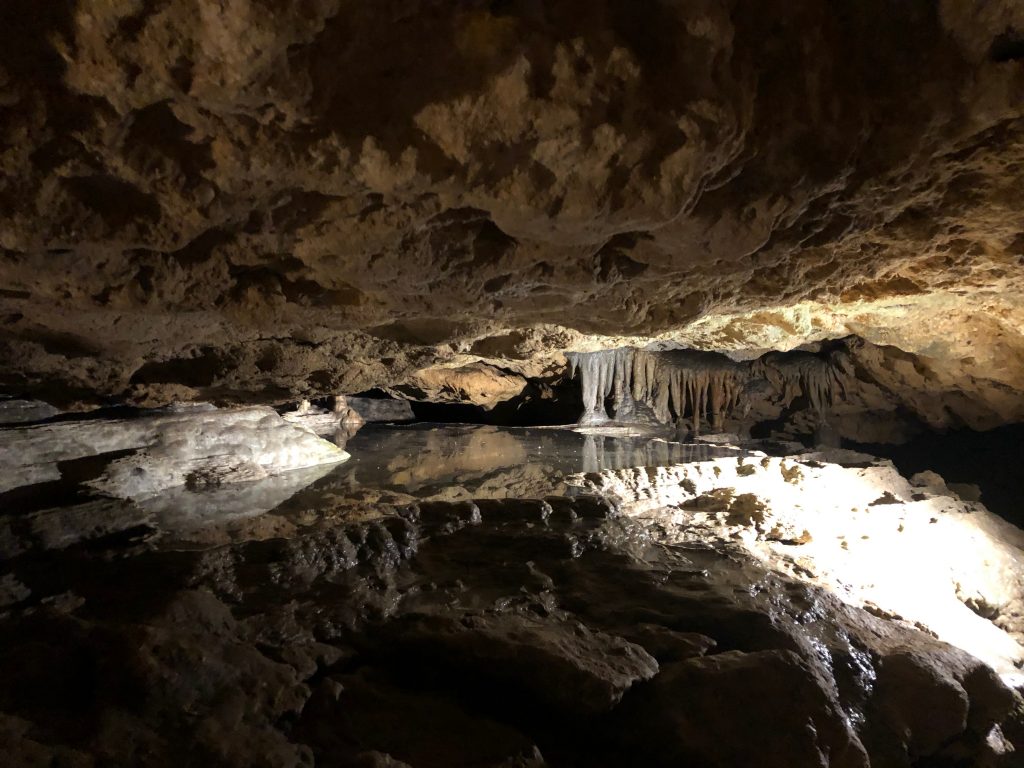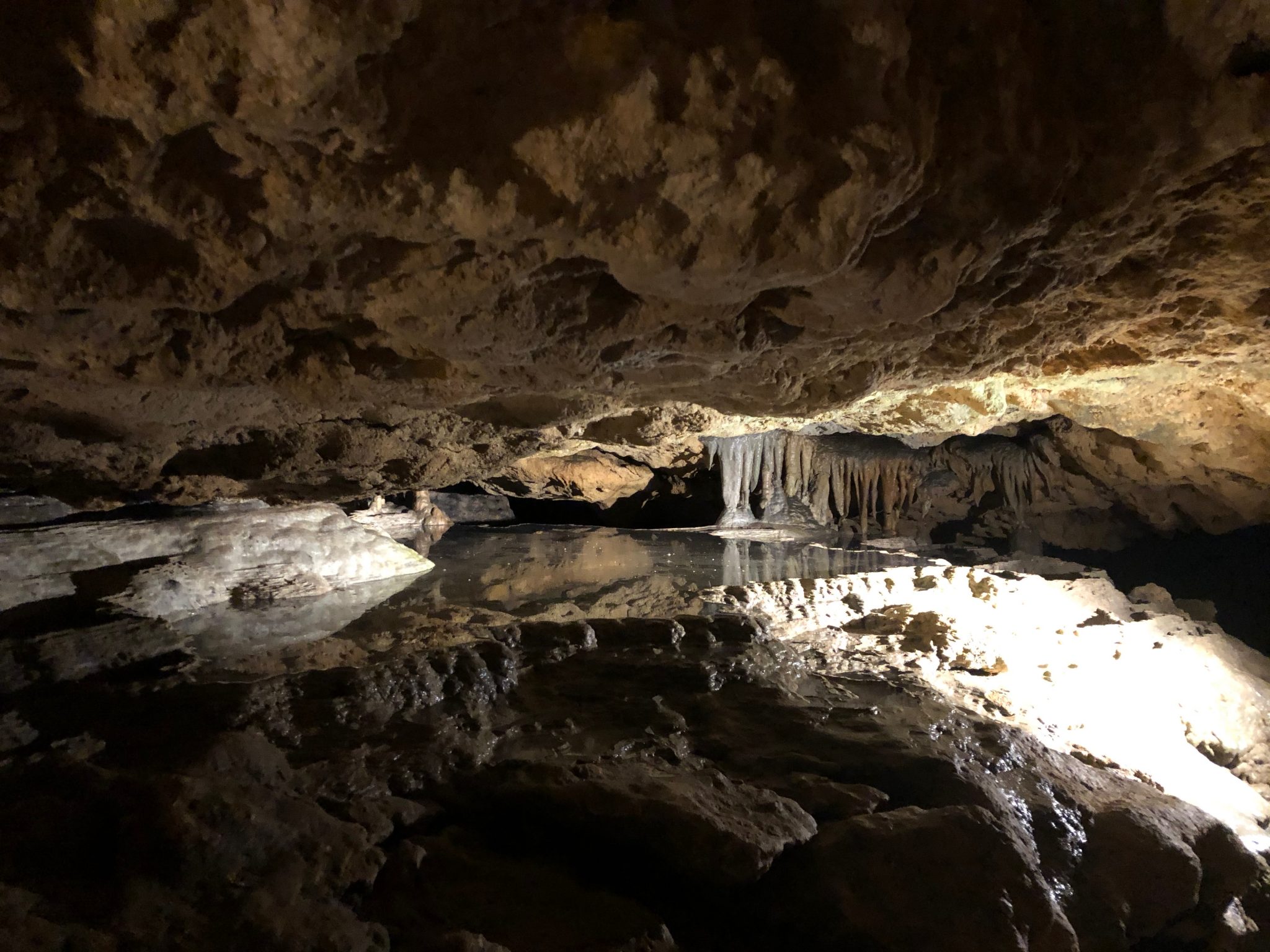 There will also be canoeing and kayaking available at the park in the near future. The park is still recovering from Hurricane Michael but most of the park amenities are available and ready for you to use now.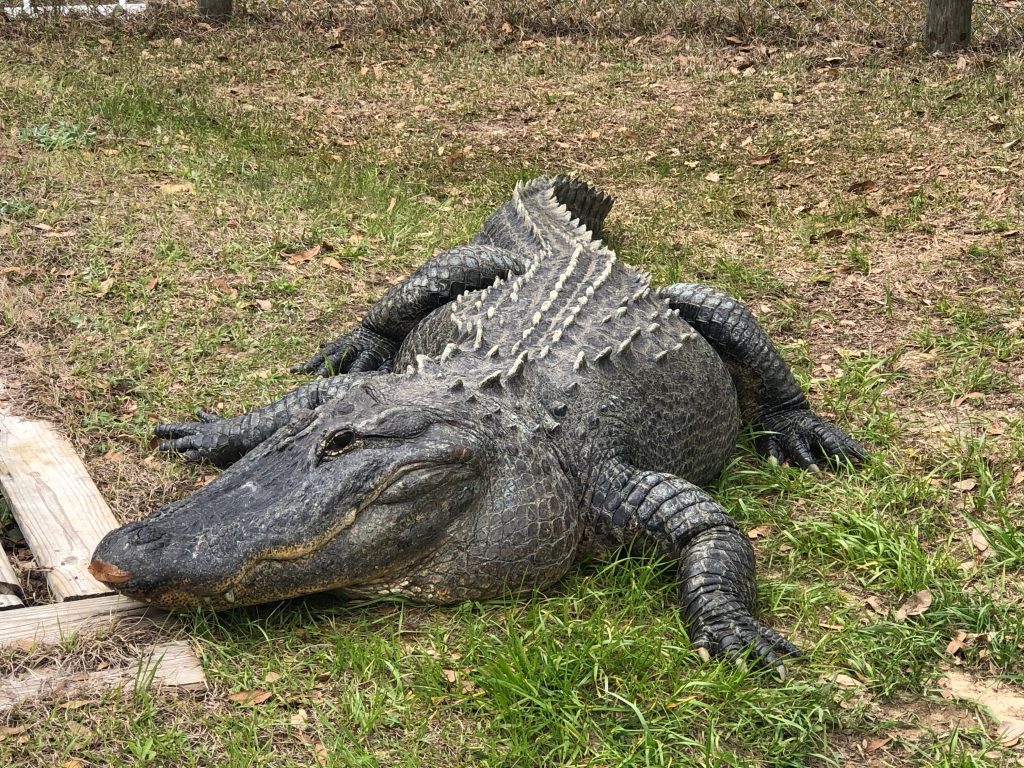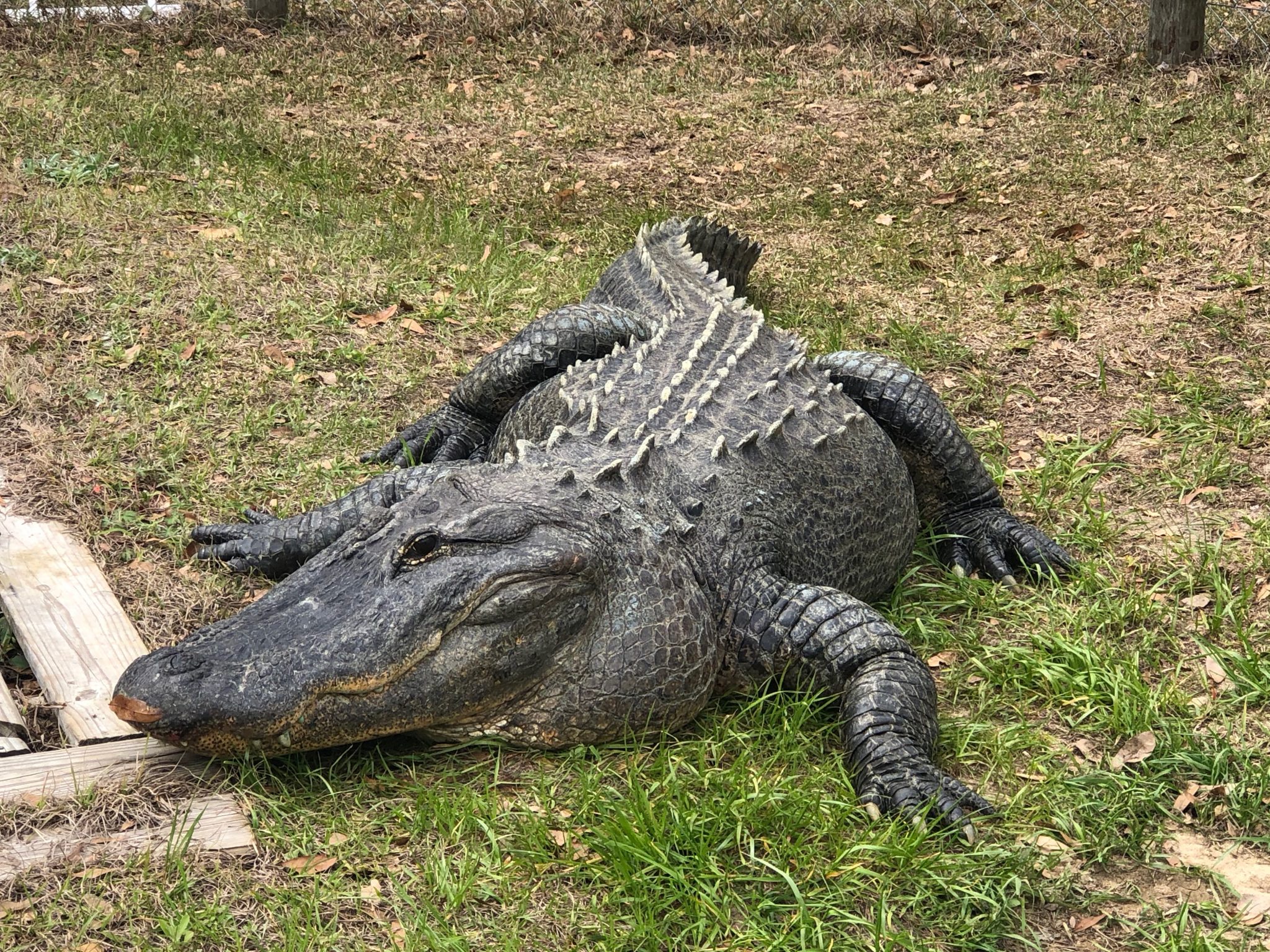 Orange Hill Gator Farm
Plan a morning adventure at Orange Hill Gator Farm where you'll have a family-friendly, private tour of the gator breeding houses, gators' natural habitat, and visits with other animals like turtles and coyotes.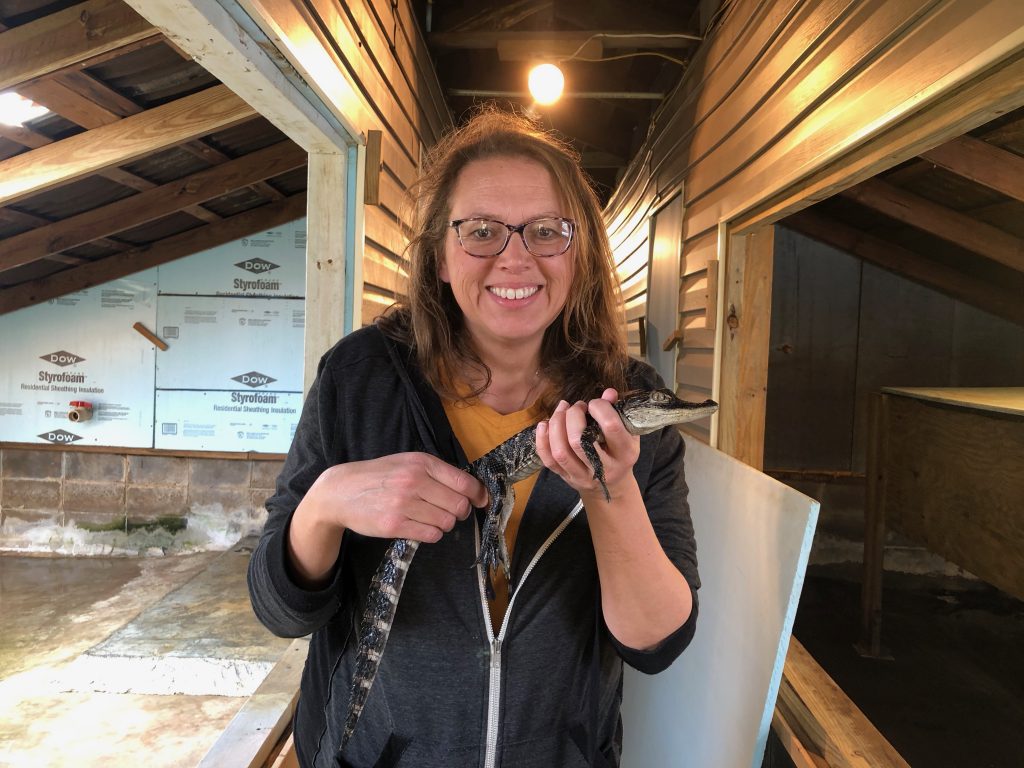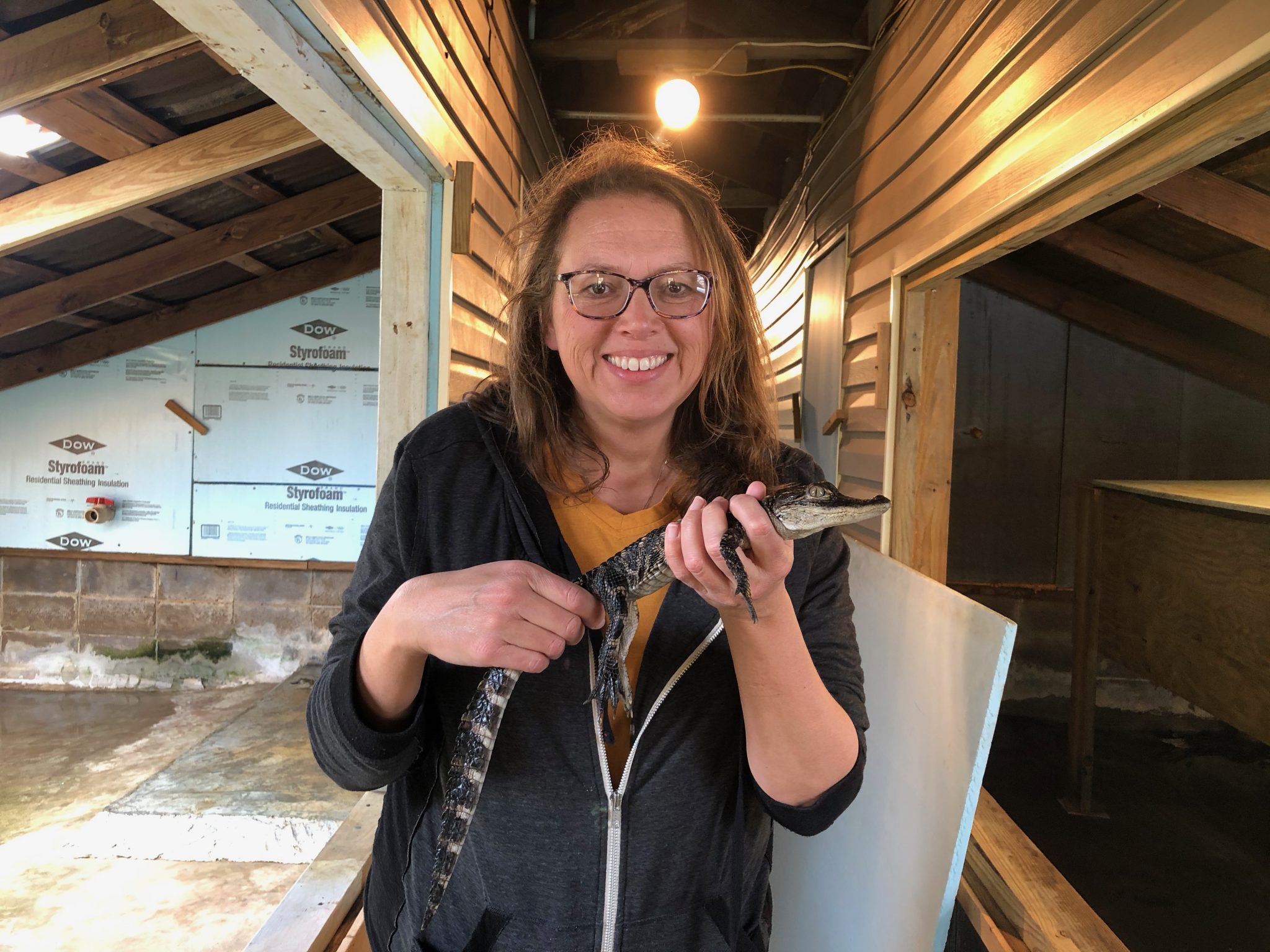 Yes, you'll even have the opportunity to hold a baby alligator. Tour prices start at $100 for the entire family and are held daily at 9am.
This is also a great place to host a birthday party. What a fun and unique way to celebrate the day with family and friends.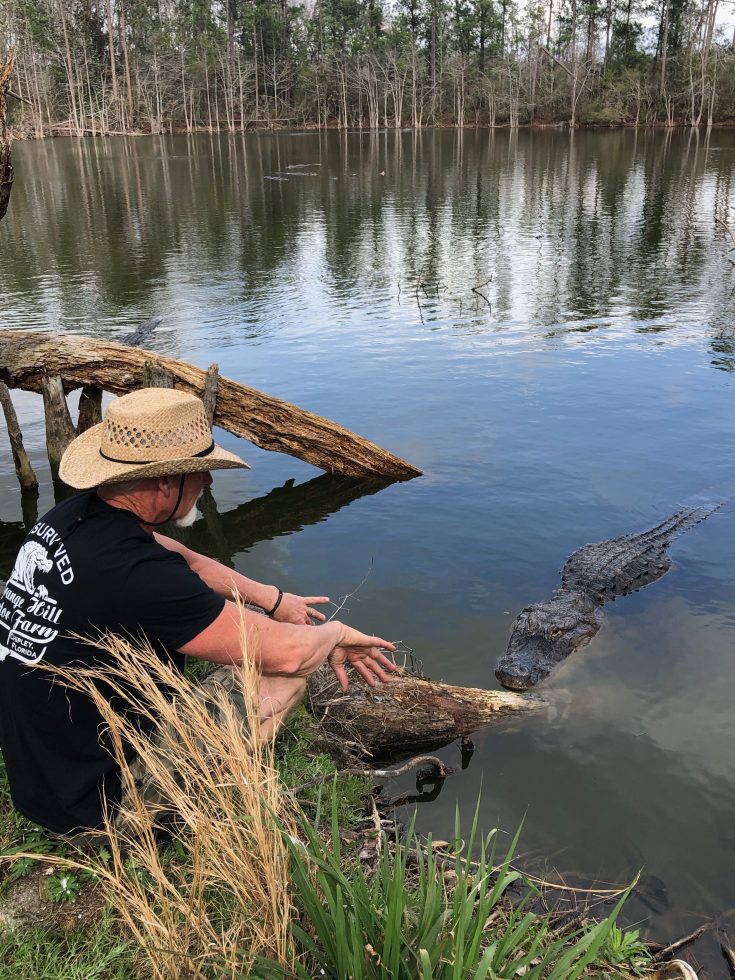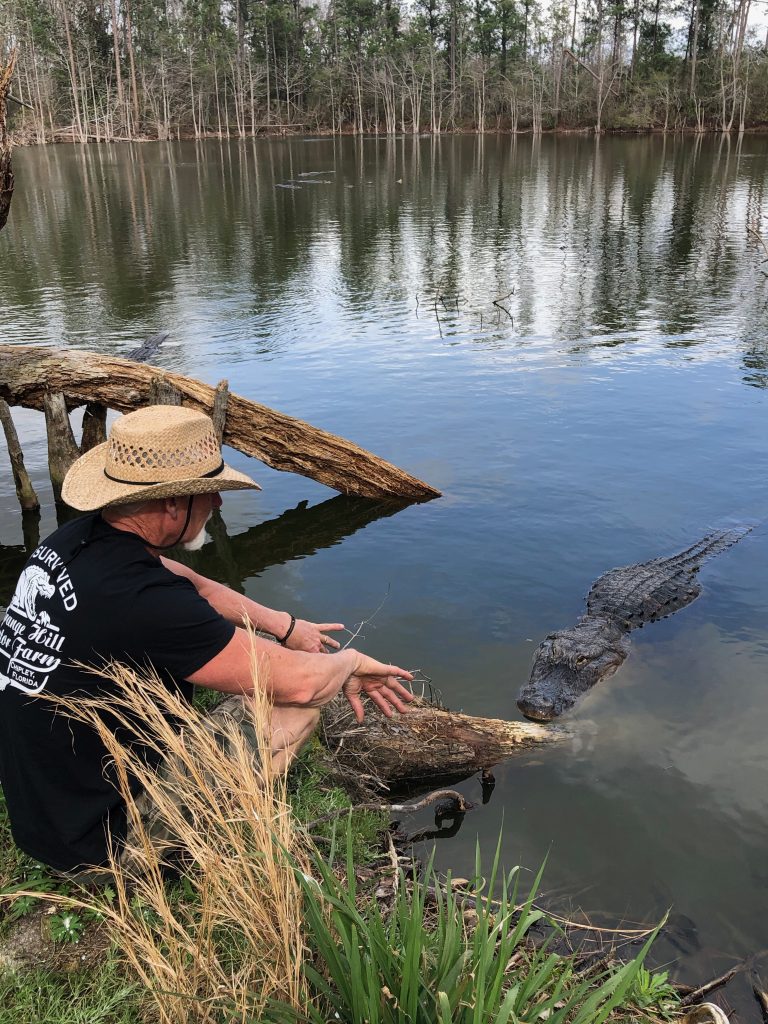 Guests can play with gators, visit with the coyotes and turtles, and the kids can run off all their extra energy. The best part, in my opinion, is not having to clean the house before hosting a party.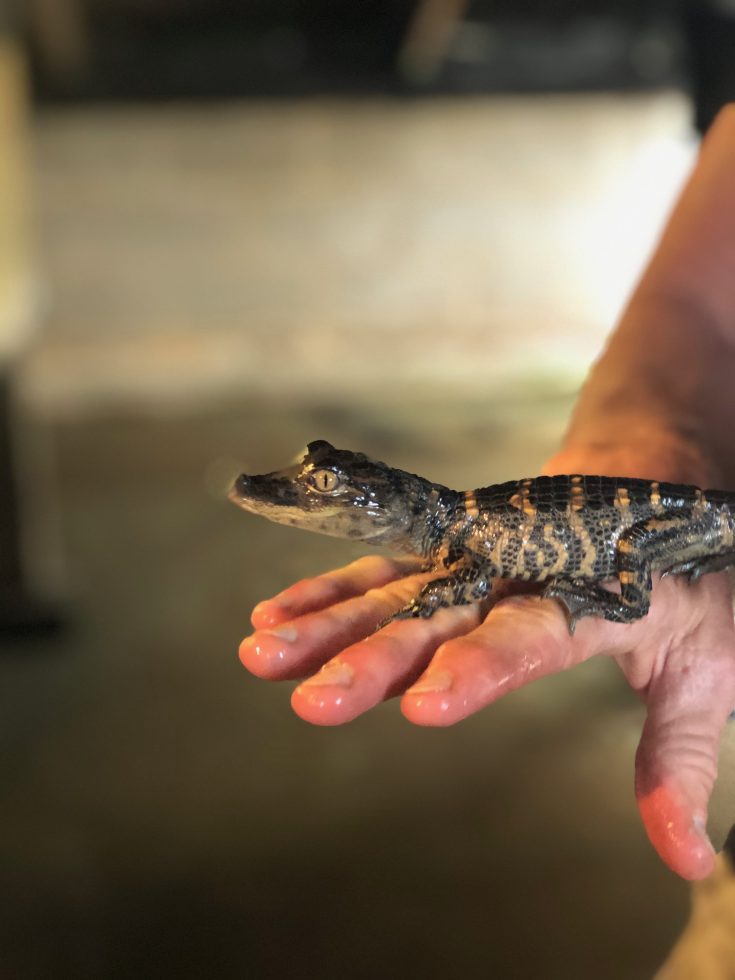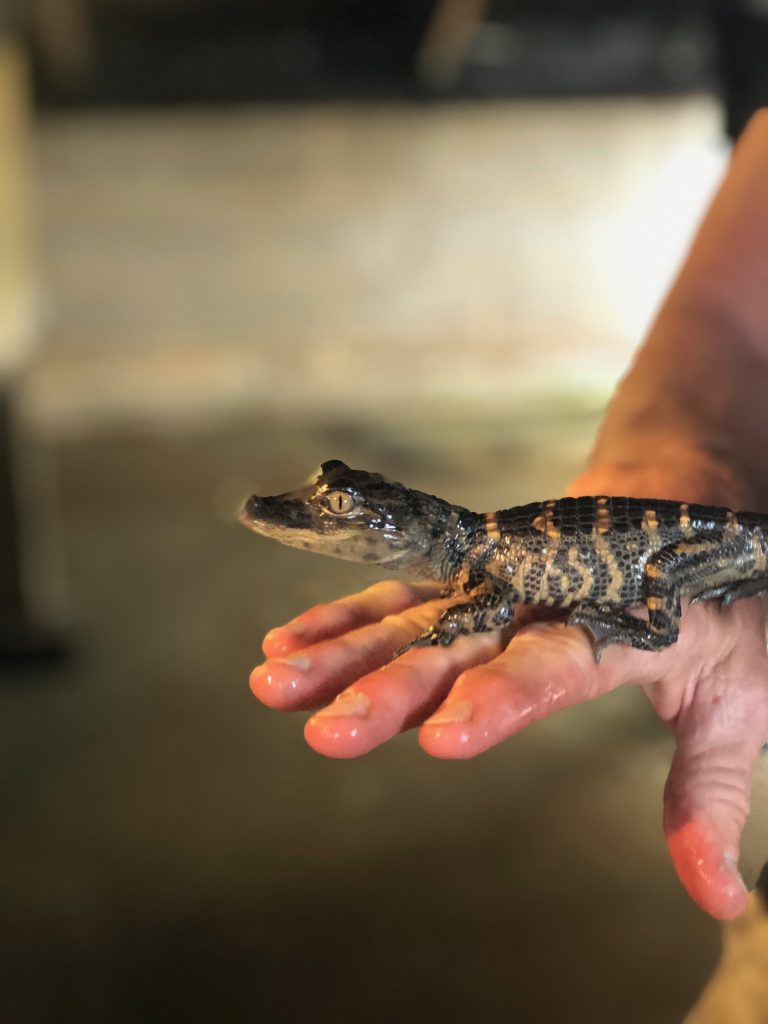 You'll want to bring your phone to take photos and video and be sure to wear closed-toe shoes for safety's sake.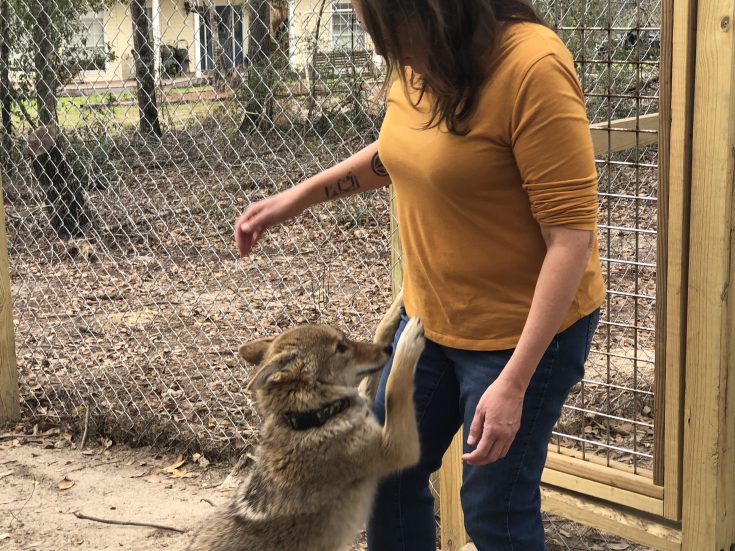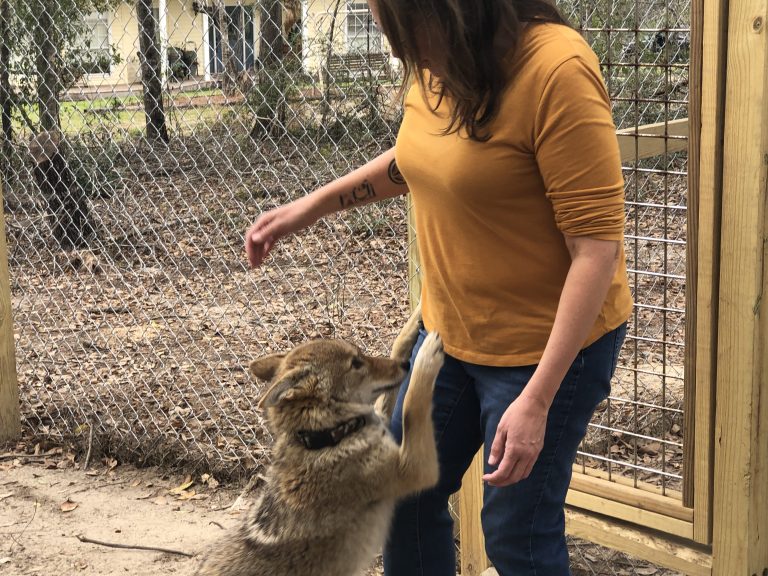 Reservations are required for the tour or party.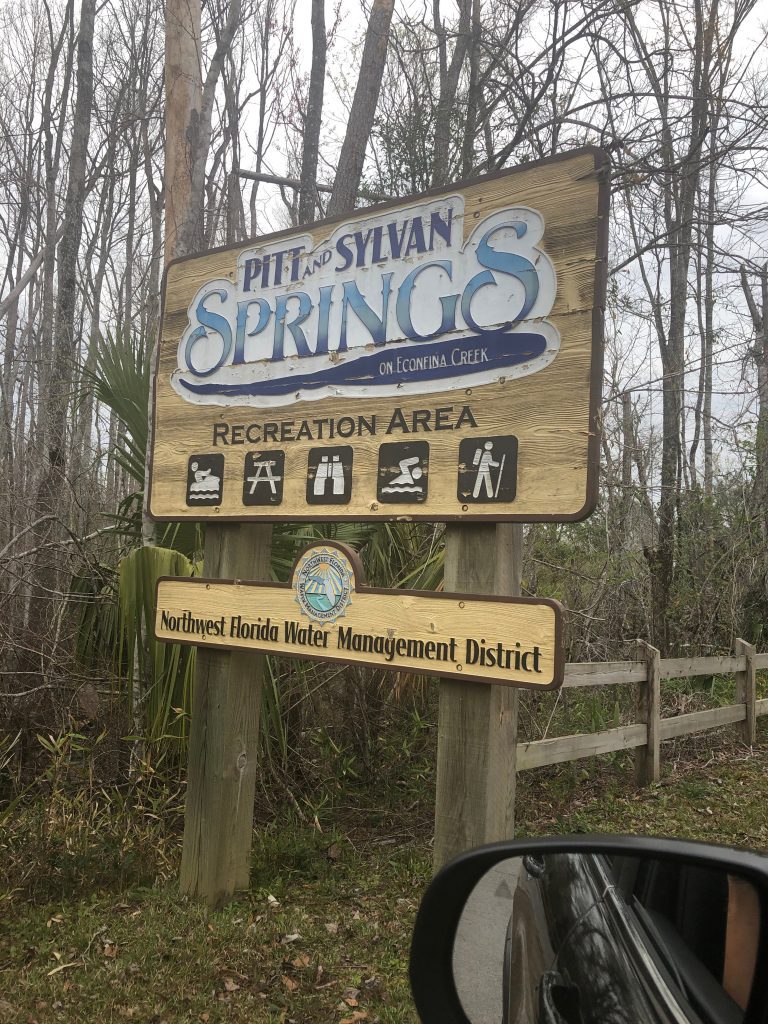 Take A Dip in the Springs
There are a number of natural springs near Washington County that are fun to explore.
Along Econfina Creek you'll find Pitt and Sylvan Springs as well as Williford Spring. These three springs offer up crystal clear waters waiting for you to take a dip.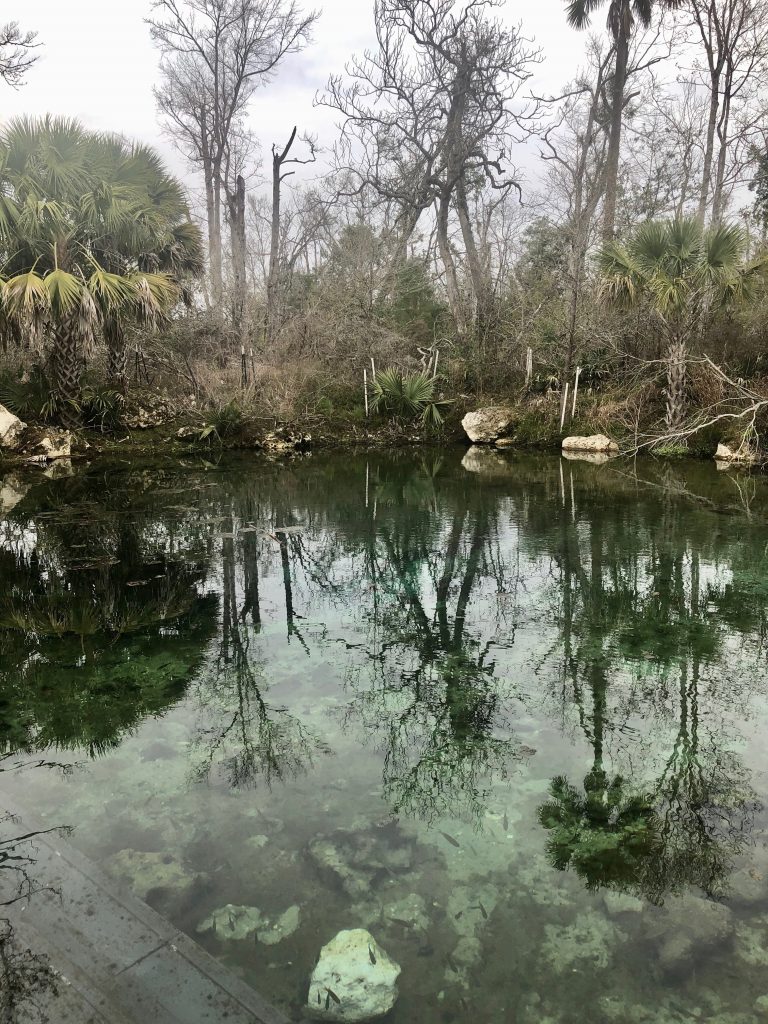 Taking a dip in these natural springs is a unique Florida experience. The region was ravaged by Hurricane Michael a few years ago which drastically changed the landscape, but the springs are still a pretty place to visit.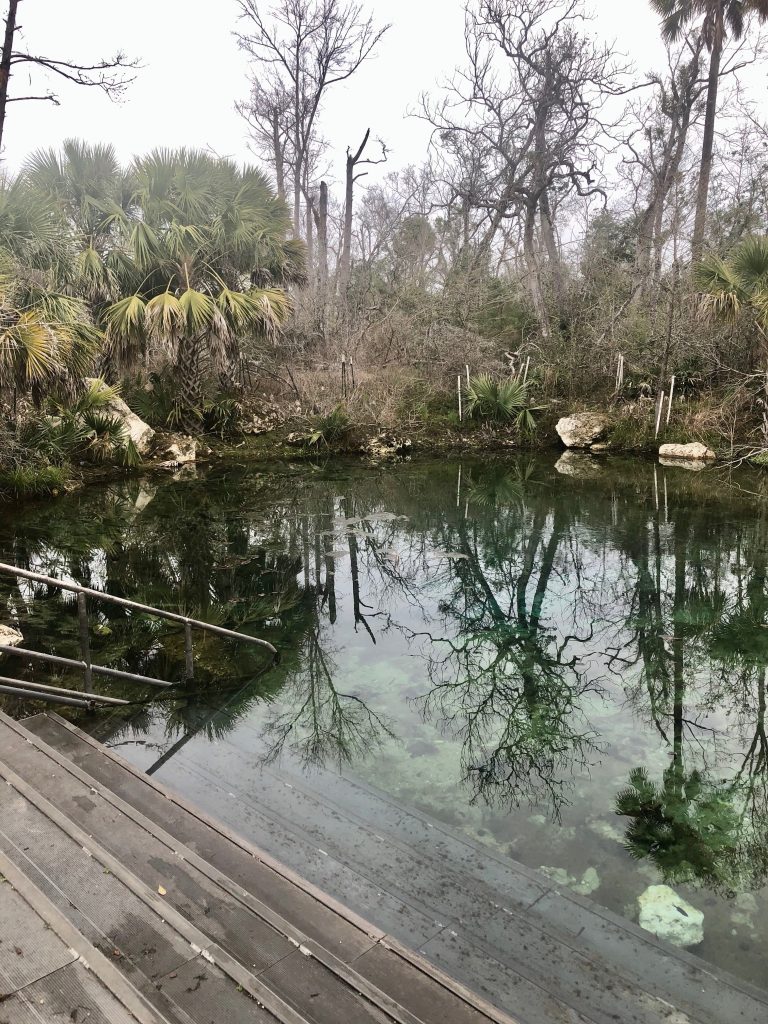 At the springs you'll also have the opportunity to picnic, fish, tube, canoe, hike, and view wildlife. Parking is limited so get there early to grab a spot! The springs are open from 8a-8p every day.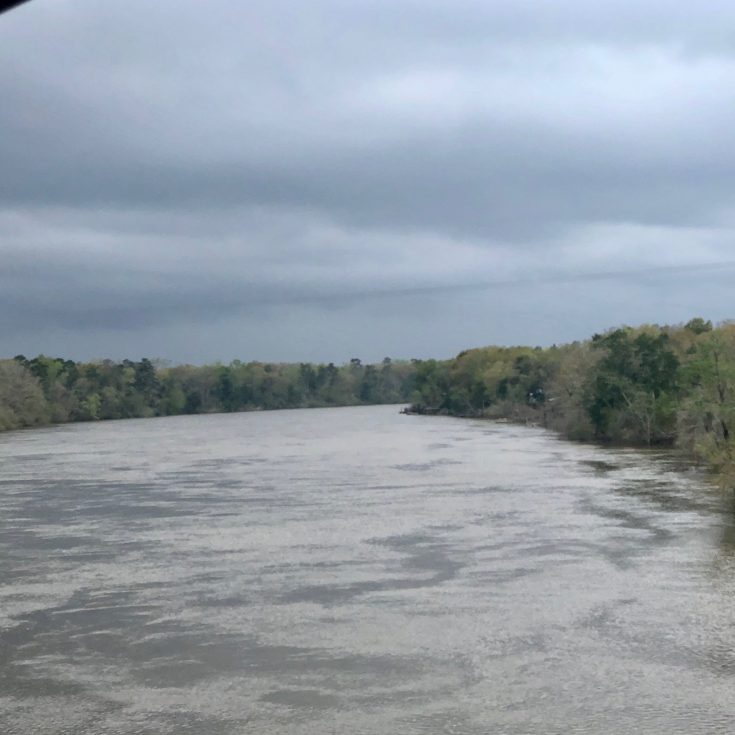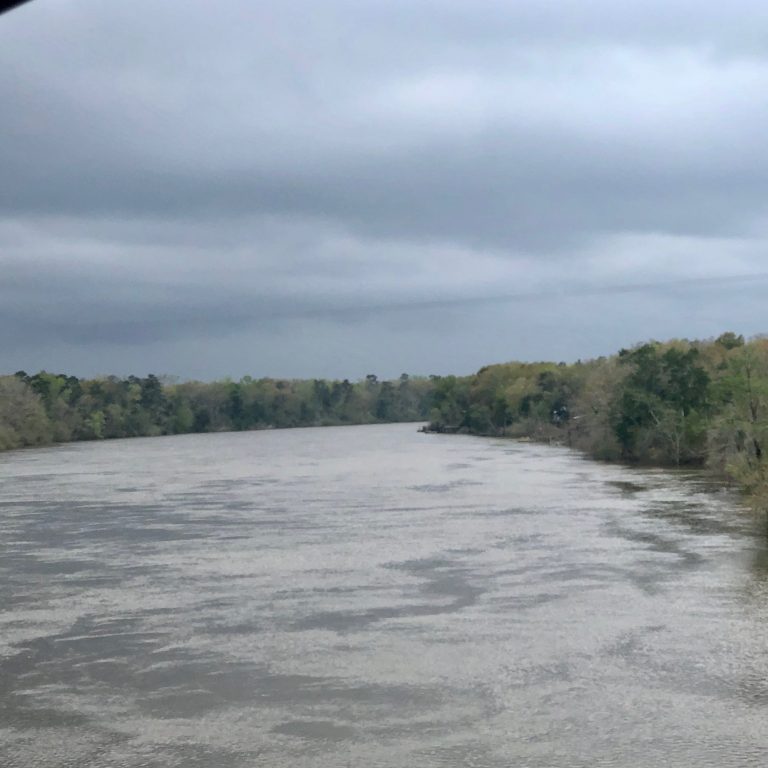 Kayak Fun
One of the best things about this part of Florida is that there are so many rivers and creeks to kayak. There are a number of local outfitters that would be thrilled to help you get on the water.
You'll find adventures on Holmes Creek, Choctawhatchee River, and Econfina Creek*. Kayak, canoe, paddleboard, or intertube for a day of fun in the water.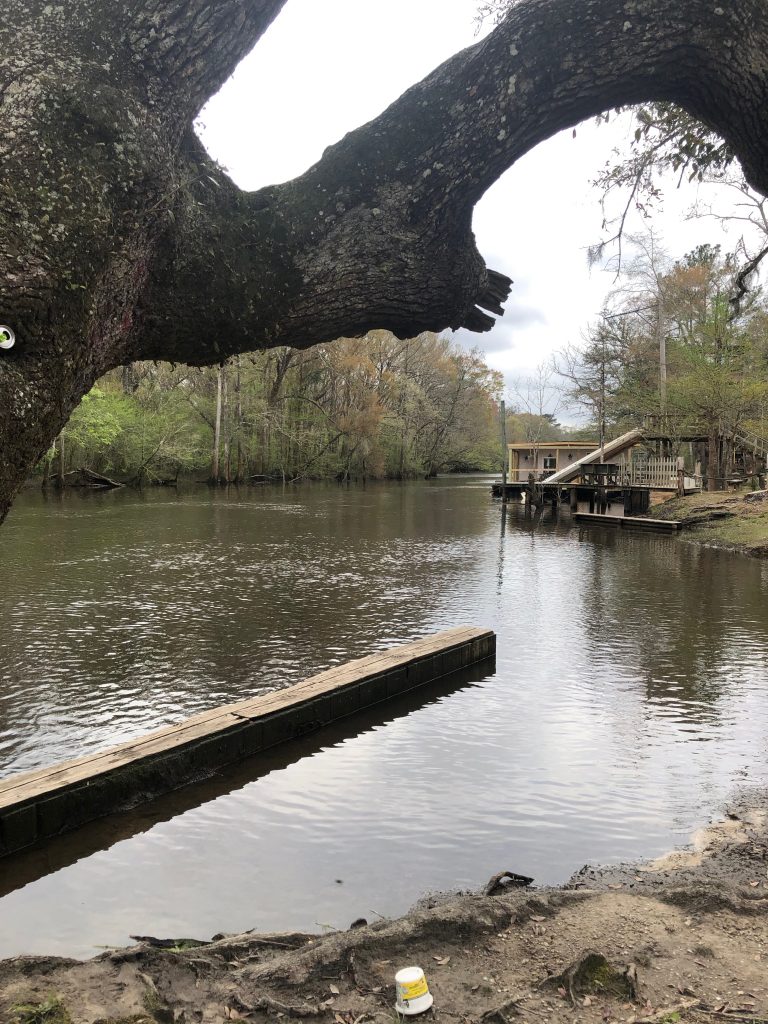 *Note that the Econfina Creek is best for experienced paddlers.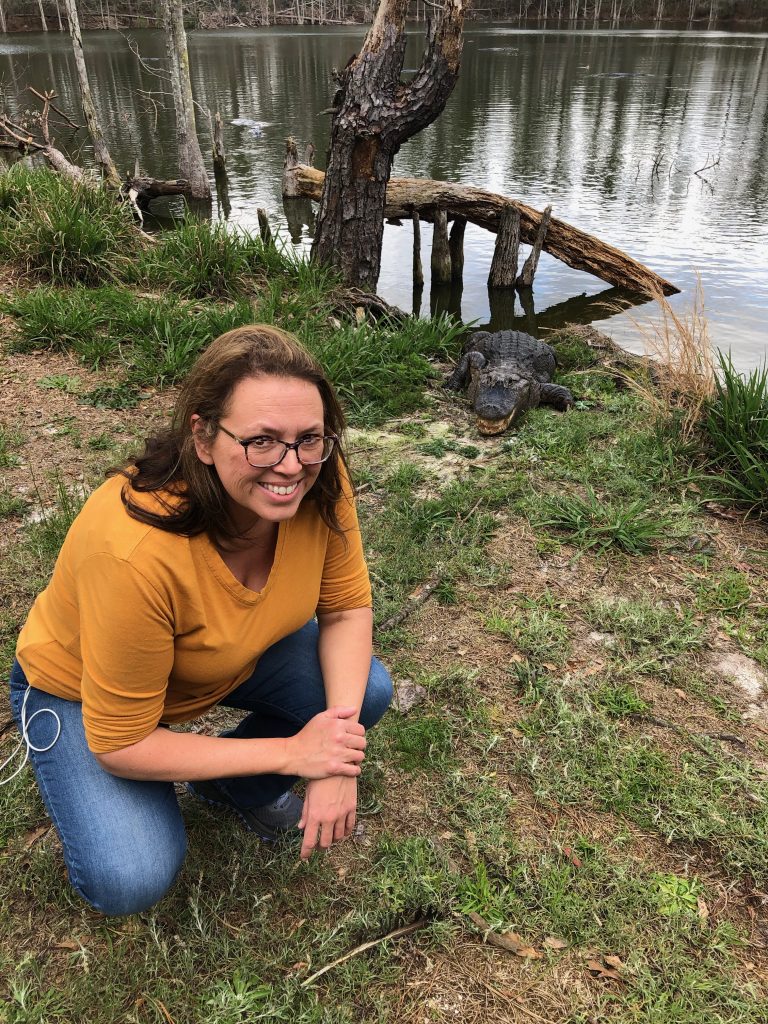 Weird Northwest Florida
How about some stories of bigfoot, a ghost bird, and hauntings? Interested? Keep reading.
My first stop in Chipley was the historical society where I met with a local historian.
She shared about Chipley and Washington County and how it went from the lumbermill and farming industry to agriculture and tourism.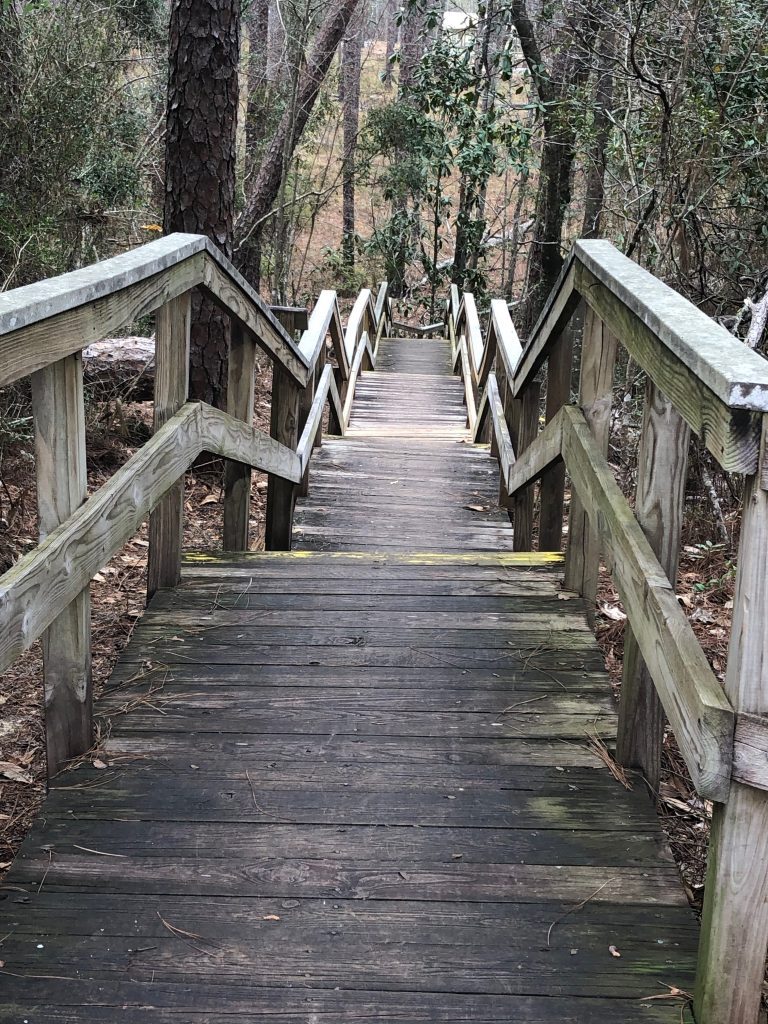 Hauntings in Northwest Florida
While I was chatting with the historian she shared some haunted stories with me. The most haunted building is believed to be City Hall.
City Hall used to be the library. The ghost story goes that the lights were on in a room during the transition, but there was no power in that part of the building. It's believed that a librarian still haunts those halls.
Another hot spot is the alley, behind Gloria's, on the southwest side of the railroad where blue orbs are often photographed. I attempted to photograph orbs there but, sadly, nothing popped up on my images.
The office for the visitor center is said to have a number of strange and unusual occurrences with noises and bumps and many first-hand account stories.
One of my favorite stories is of Dikes cemetery where an alleged mob took a convict and hung him. It's said that if you drive by the cemetery and look in your review mirror as you pass by you may just see him in your rearview mirror (creepy).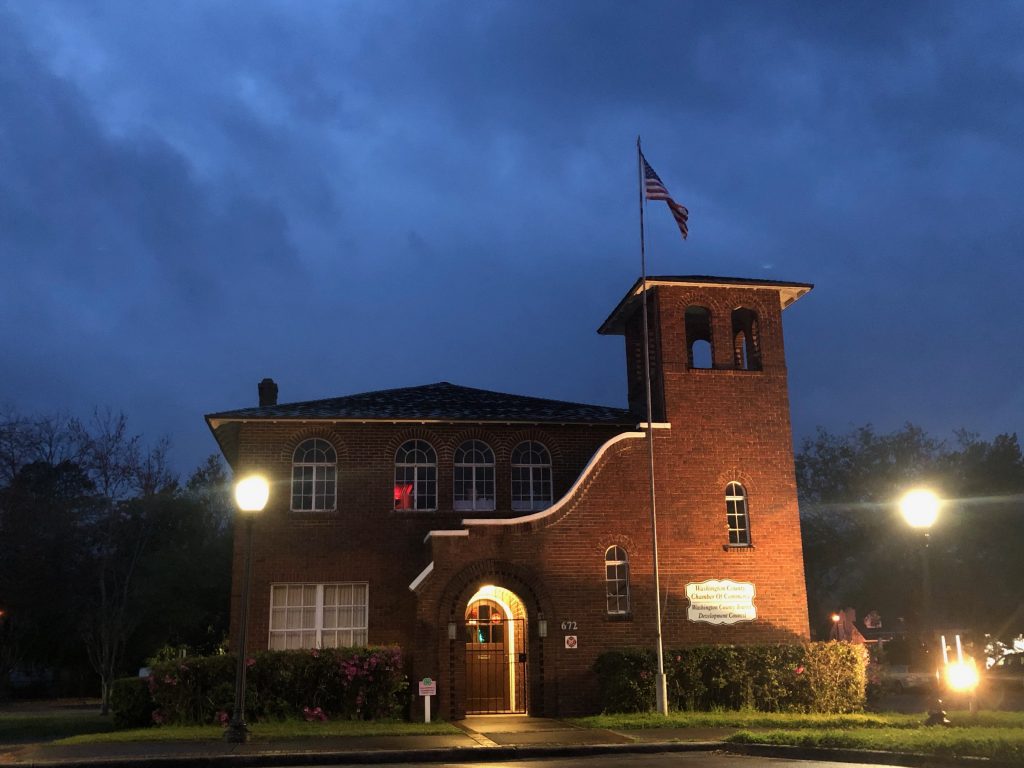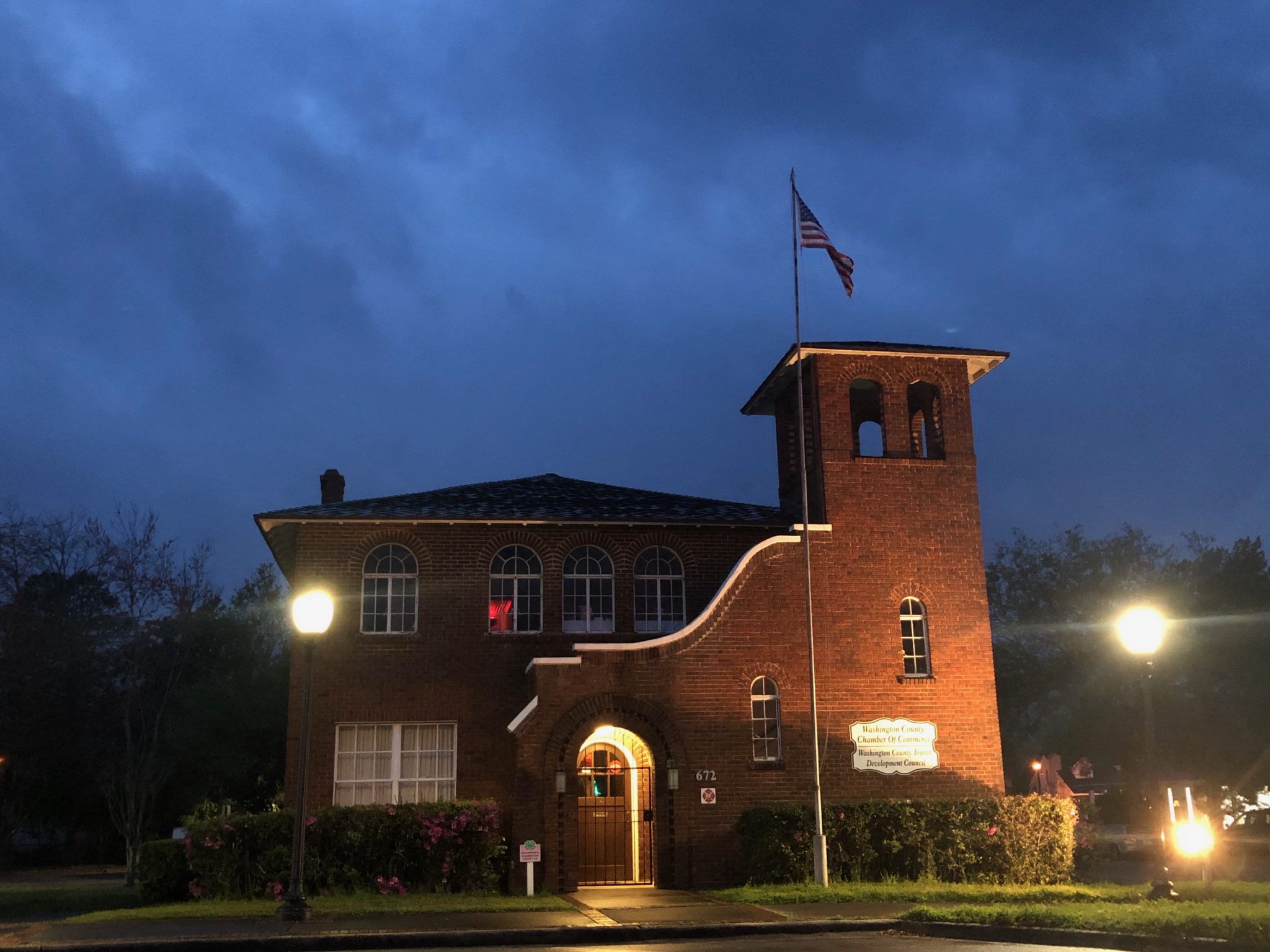 There are also ghost stories of a haunting at Bellame Bridge. I wasn't able to get out to Dikes cemetery, but I did drive to the parking area for Bellame Bridge. From the parking area, take a trail that leads to the historic bridge.
Sadly, I didn't make the trek, the trail needs to be cleared and I try to avoid hiking solo. Mostly, because I've listened to far too much Missing 411 by David Paulides stories. The main take away, NEVER go into the woods alone.
I would love to go back and check it out with a friend.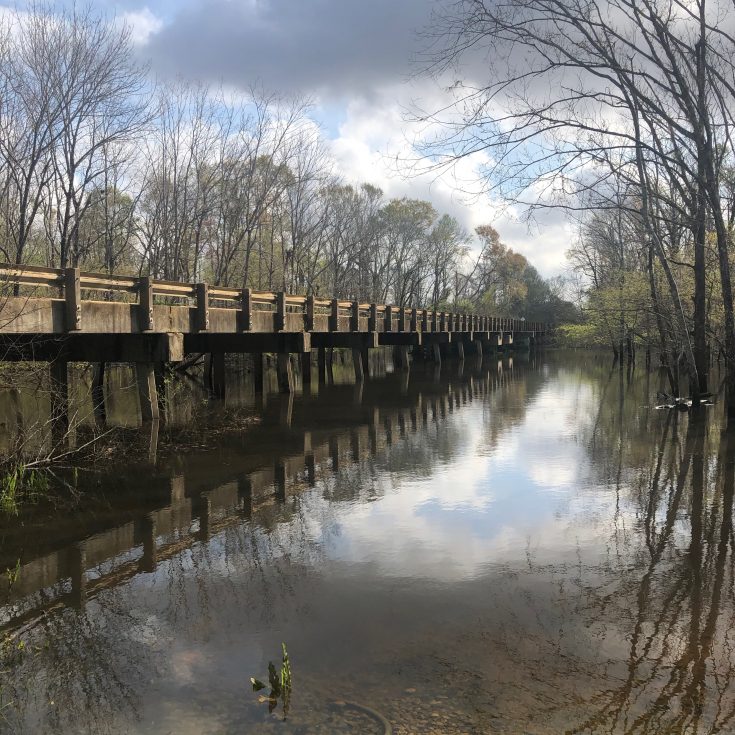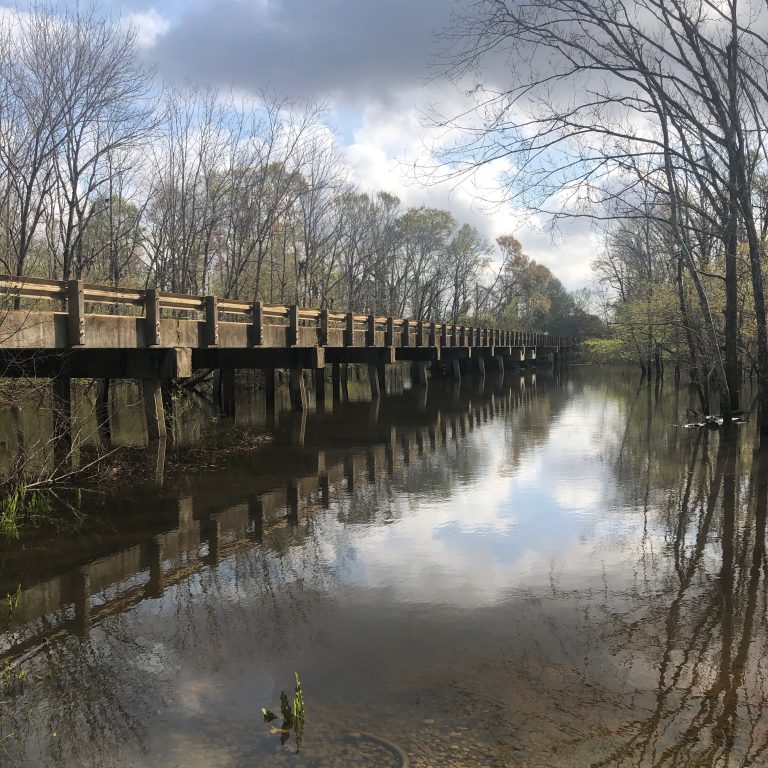 Ghost Bird in Northwest Florida
The Ivory-Billed Woodpecker (aka the Ghost Bird) hasn't been spotted in over 70 years in Florida. Well, until recently. There are stories that the Ivory-Billed Woodpecker still lives in the forested swamps of Florida and Louisiana.
These black and white woodpeckers are the largest woodpecker in the United States and the third-largest in the world.
When you are out exploring in Washington County on hiking trails or kayaking keep your eyes on the lookout for this elusive creature.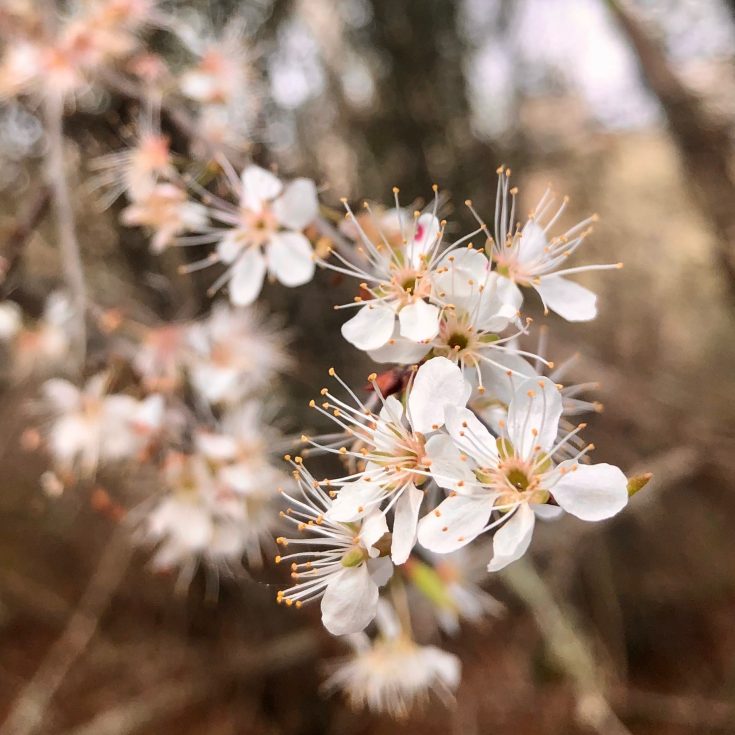 Looking for Bigfoot in Northwest Florida
If I had to pick a place to go look for bigfoot, Washington County would be at the top of my list. A number of people I met all had stories of hearing weird noises.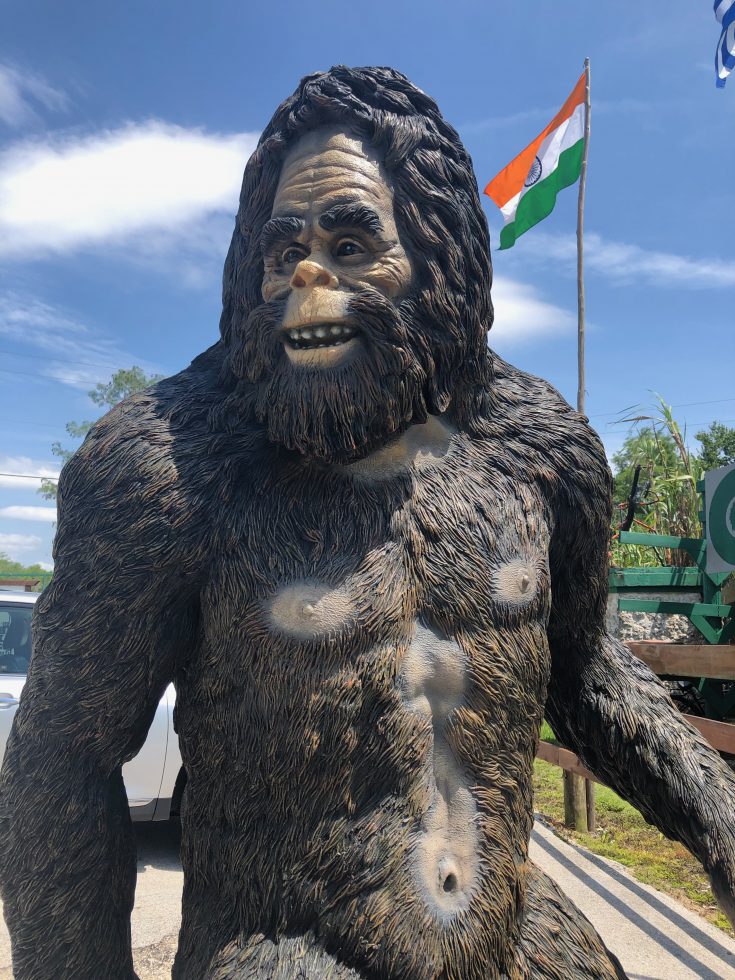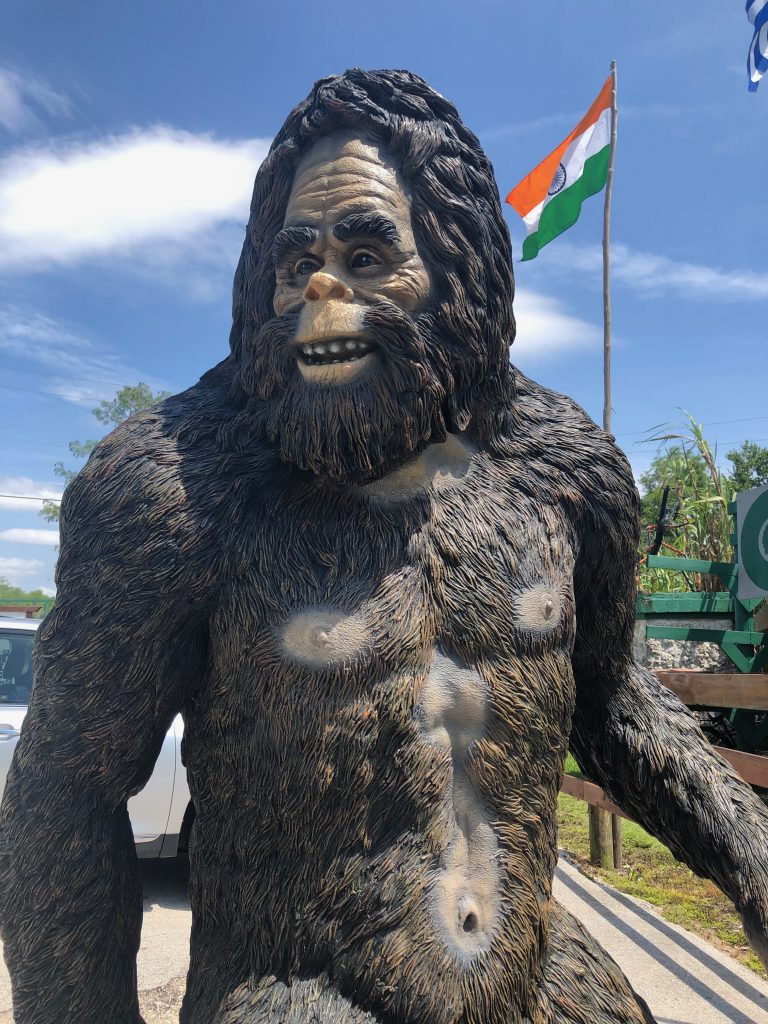 Not weird noises from wild animals that are common to the area, but odd in that these outdoor enthusiasts can't explain what they just heard or associate the noise to any known animals.
Bumps, knocks, howls, and chatter that just doesn't make any logical sense.
Ask about bigfoot and people don't even look at you like you're a little crazy.
They just share their bigfoot story. I LOVE THAT!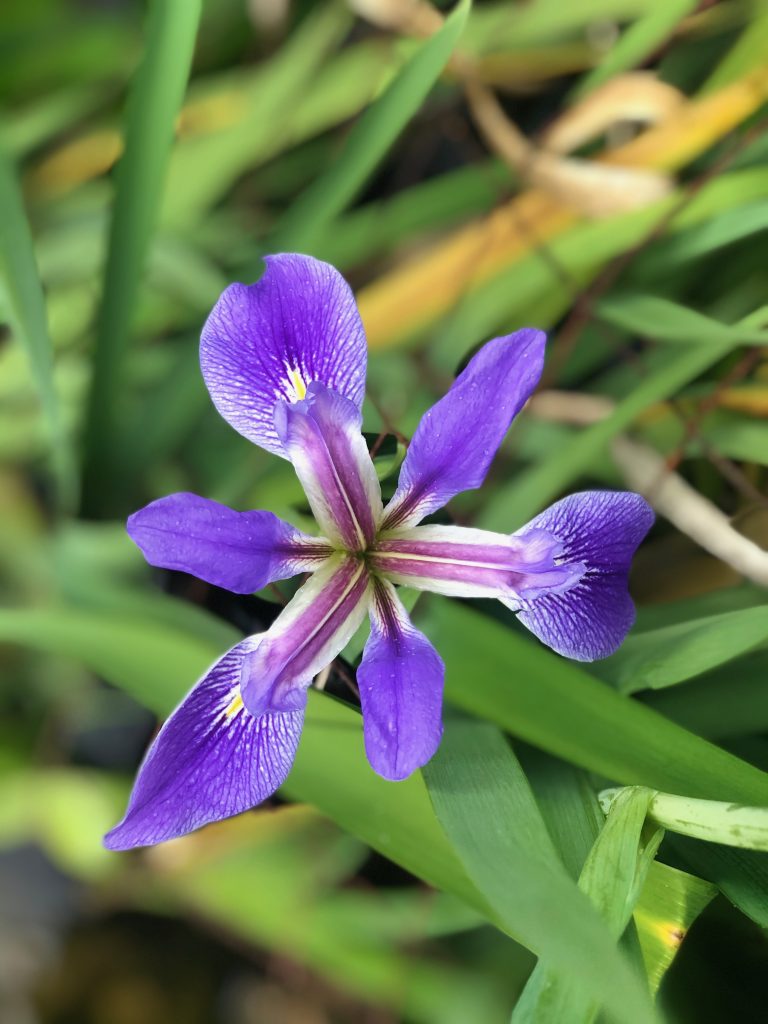 Find more information about visiting Northwest Florida at Visit Washington County Florida website.
Pin Finding the Weird & Wonderful in Northwest Florida to Pinterest