It's time to head back to school where it's ok to sleep in class and goof off without getting sent to the principal's office. Noftsger Hill Inn has been welcoming guests back to class for almost twenty years. The stately building was originally constructed in 1907 on top of Noftsfer Hill which rises above Globe's historic district.
Serving the community for seventy-four years, hundreds of Globe, AZ children passed through these classroom walls on their way to a higher education, including Arizona's first female governor, Rose Mofford.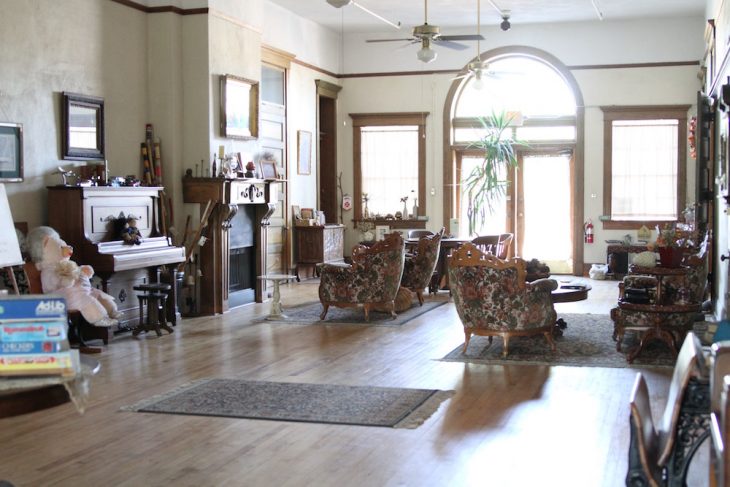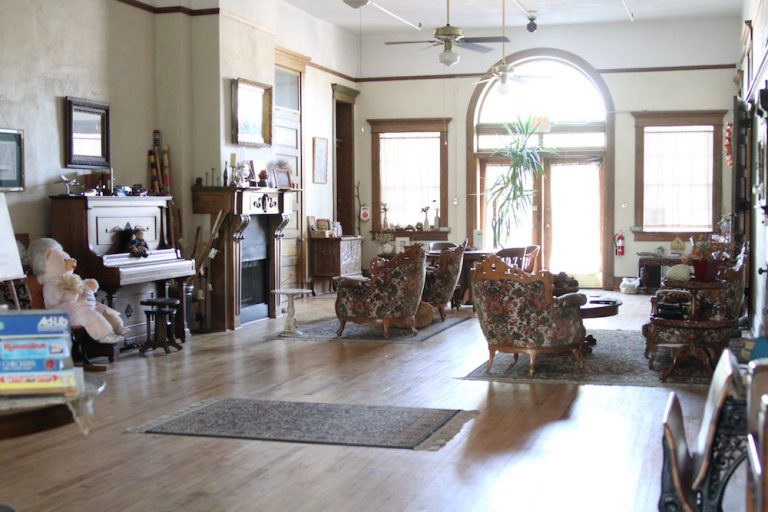 In 2001 Rosalie & Dom Ayala bought the school and converted the classrooms to open, airy bedrooms complete with en-suites and filled with antiques and history. The original blackboards remain in the rooms and serve as a guest book. The best part was finding former students signatures and how much they loved revisiting their old stomping grounds.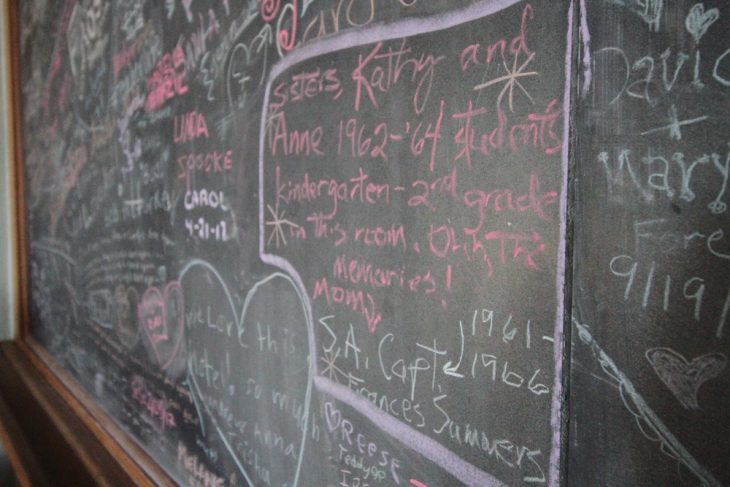 There is some rumor that the Noftsger HIll Inn has guests that have decided to reside here for eternity. Perhaps some are former students that lived long healthy lives and once they passed decided to go where they had the best memories. Some may be spirits tied to this land from long ago.
Rosalie said that there isn't any traumatic history tied to the school but that tunnels, from the copper mine to town, run under the school and that nefarious things happened there. However, Rosalie assured us that the spirits that are here are friendly and don't cause any trouble.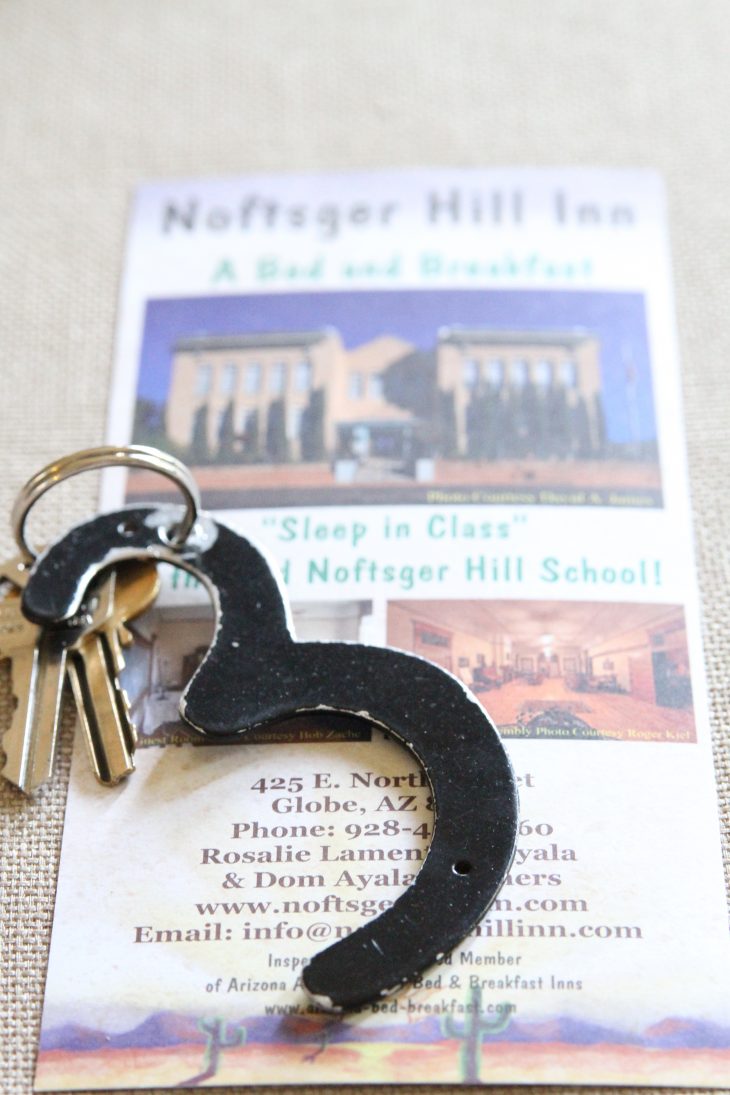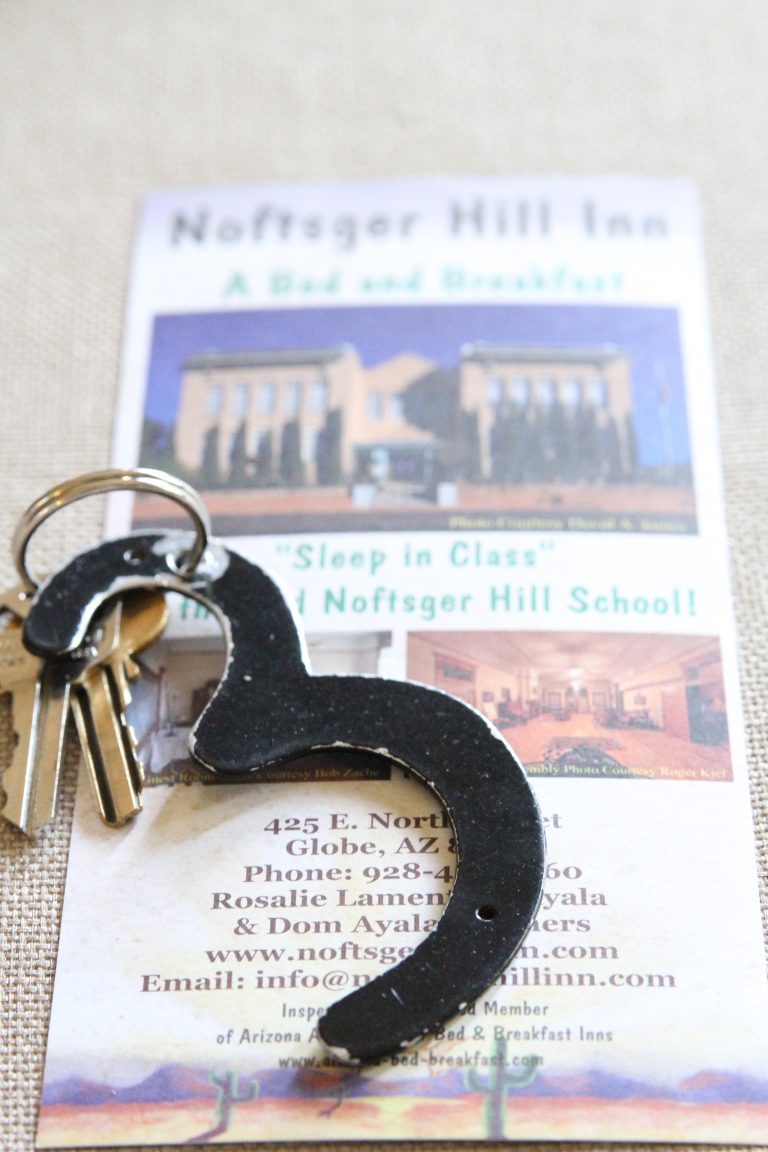 I was incredibly excited to learn that Rosalie placed us in the room that has the most paranormal activity, room #3. Julie and I had a pretty long day so we turned in fairly early. I tried to stay awake as long as possible to see if anyone would visit our room but I fell fast asleep. Awaking only once during the night around 3 a.m.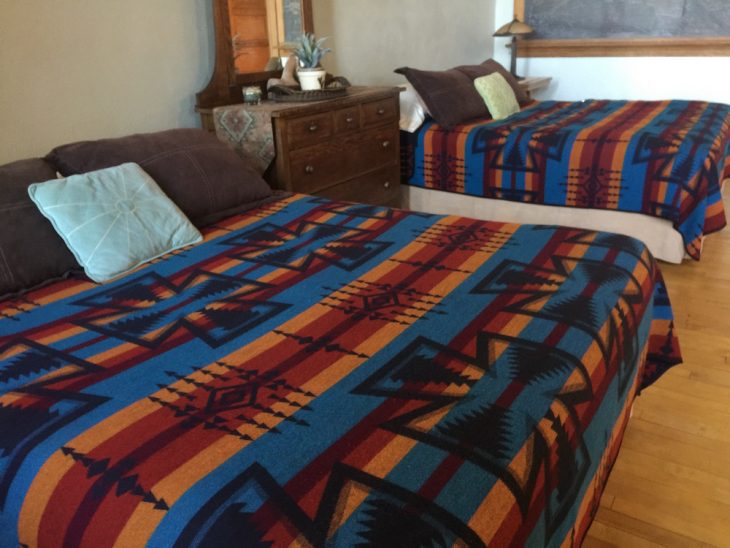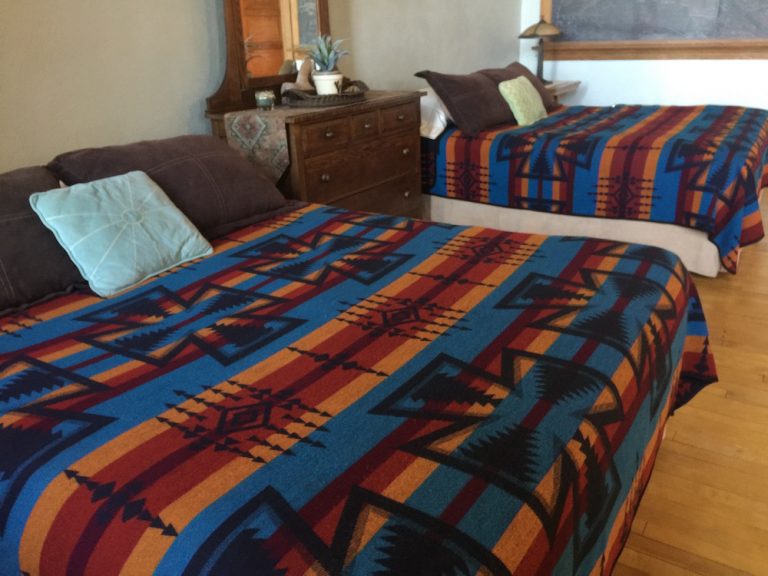 I really hoped for something to happen during that witching hour. The darkness of the room, the utter and complete silence was surely the perfect conditions for paranormal activity.
During that time I thought I heard voices carrying on a conversation but that could have been the other couple staying in the building or even from outside. As much as I wanted to have an epic paranormal experience at Noftsger Hill Inn nothing conclusive happened.
However, I did come across one photo from the outside that I just can't explain. I checked the curtains from the inside to make sure there was nothing there and also check across the street for any type of reflection and there was nothing there. It could, quite honestly, just be a play of light but I'll leave it up to you to decide.
Breakfast the next morning was served up in the old kindergarten classroom which now serves as the dining room. The warm and cozy room was a great spot to chat with the other couple that spent the night at the inn.
After some general conversation, we turned to the topic of ghosts. Fortunately, they are very interested in things that go bump in the night as well and we shared stories of other places we had been. Asked if they experienced anything overnight and they said it had been uneventful, but that they loved their stay.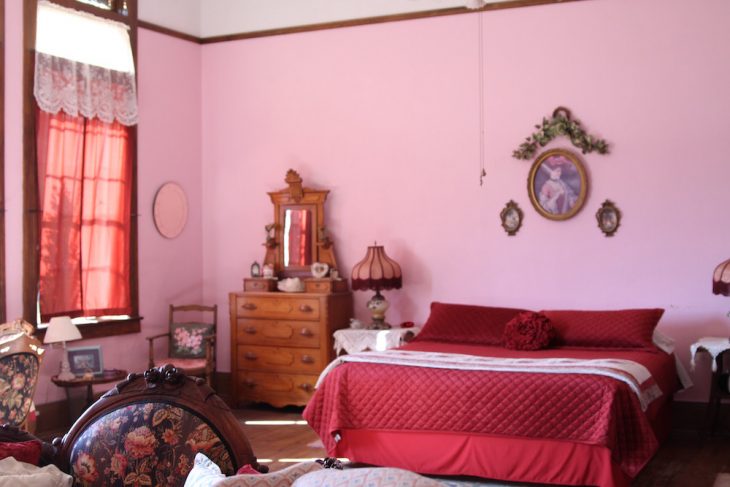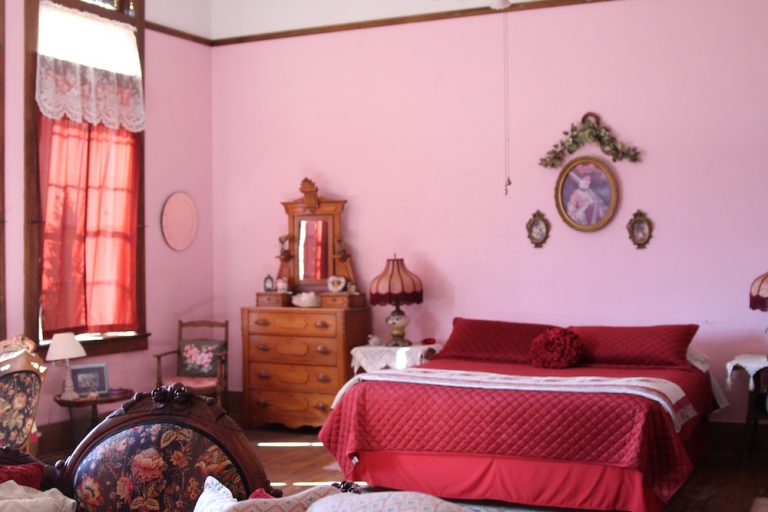 I couldn't agree more. Staying at the Noftsger Hill Inn is a special treat. The rooms are so spacious and each is decorated differently. All but one room is an en-suite and all but one is well suited for families, couples or girlfriends getaway. One room is considerably smaller than the rest with only one queen bed, but it does have an en-suite.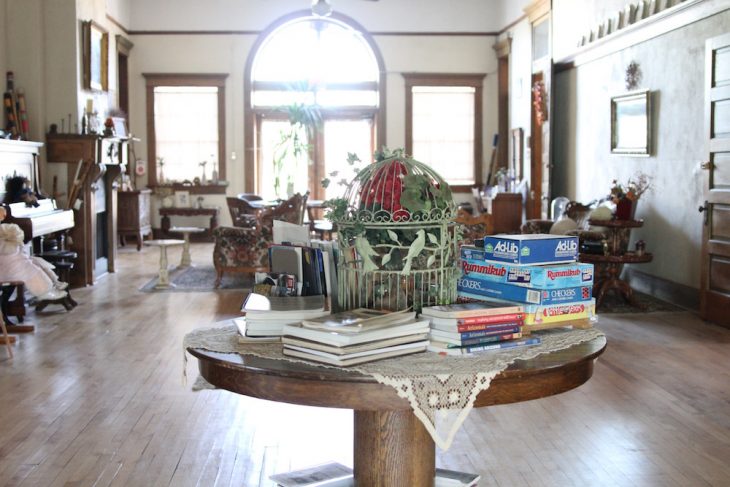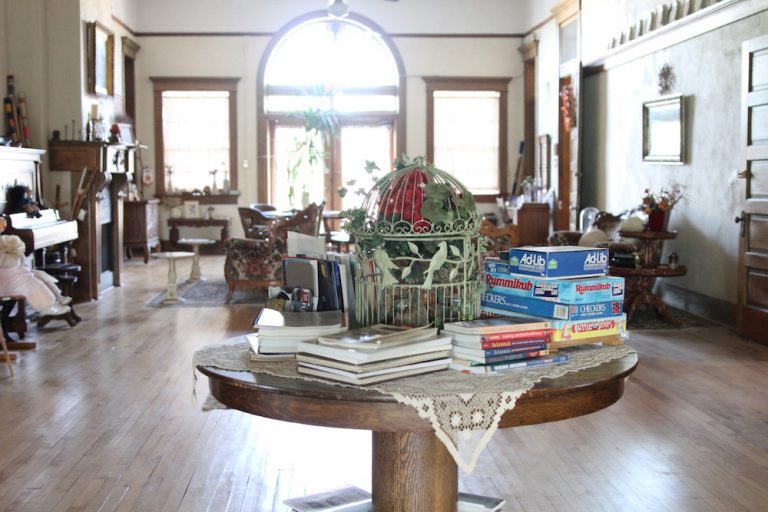 The common areas are full of antiques and pieces from the schools history. Really, the inn could double as a museum with the quality of items they have on display.
The Noftsger Inn is part of the Arizona Bed & Breakfast Association ensuring your stay is a pleasant one. All members of the association are inspected and approved on an annual basis making an approved B&B stay a sure thing for your Arizona vacation.
Book your stay at the Noftsger Hill Inn B&B in Globe, AZ online or by phone 928-425-2260.
PIN NOFTSGER HILL INN TO PINTEREST