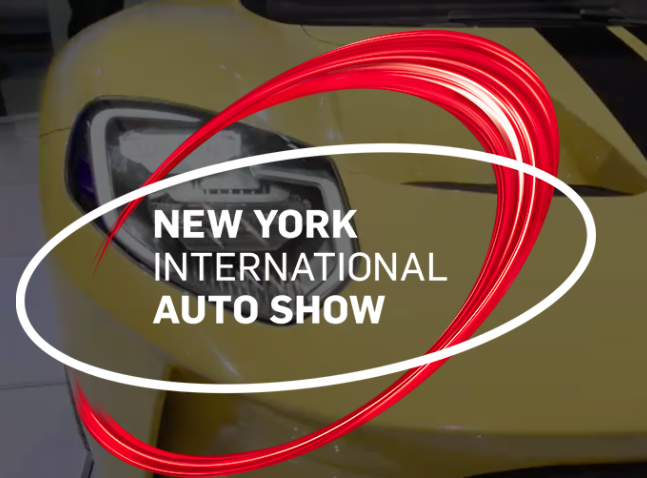 disclaimer: I have partnered with A Girls Guide to Cars to bring you this post.
It's a record year for my attendance at auto shows. This will be my third show this year and I'm PSYCHED about attending. I've heard the New York International Auto Show is THE auto show to attend, that it will stand out above and beyond the other shows. Those are pretty big goals because the others have been pretty awesome.
The show is taking place at the Javits Center from March 30th to April 8th so you'll have plenty of time to get there, but you're probably wondering WHY you should go….let me share.

First, all the cars you could ever want to see under one giant roof.
That's right, almost every brand is represented at the auto show which means you can show or browse all the lovely cars in one spot. We are on the hunt for a new car and right now I'm debating between a Toyota Prius (hello, excellent gas mileage) or a Toyota 4Runner (um, mostly because of Loki the Wolfdog on Instagram. What can I say, digital advertising really works). Its pretty safe to say you'll be able to find me hanging around the Toyota booth.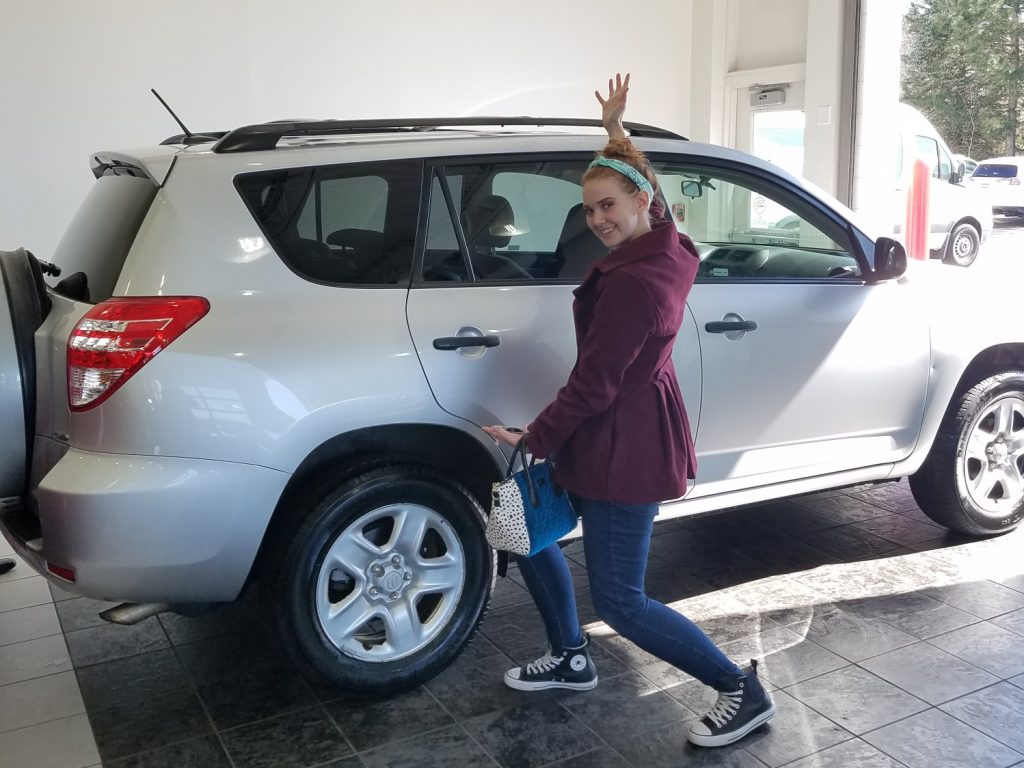 Em just purchased a new-to-her Toyota RAV4. I do believe we are quickly becoming a Toyota family.
Second, try cars on for size.
Some of the brands let you open the doors, pop the trunk, and try the car on for size. Short of turning over the engine you have the opportunity to see what cars fits you best.
Third, you can't buy a car at the auto show.
No slick sales people trying to talk you into parting with your cold, hard cash. No pressure to sign any loan papers. Product specialists are on-hand to tell you all about the car and answer any questions you may have but they can't sell you a car. Now, if you fall completely in love with a car they can direct you to the nearest dealership, but no sales happen on the auto show floor.
Fourth, you can attend for FREE if you're the lucky winner of a giveaway hosted by A Girls Guide to Cars.
Simply enter using the rafflecopter form below and you'll have a chance to win a set of tickets. They are giving away 10 pairs of tickets and one lucky person will also receive a $150 gift card. Remember, if you don't enter you can't win–GOOD LUCK!
Fifth, there are more prizes attendees can win!
Are you ready for this? Because A Girls Guide to Cars loves auto shows and the finer things in life so much they are hosting a number of giveaways during the auto show.  Prizes include an Apple Watch, a Kate Spade Smart Watch, B&O Play headphones, an Amazon Echo, and Echo Dots. To enter to win, snap a photo with a participating auto brand – Toyota, Mazda, and Genesis – and post the pic on social media using the #NYIASGetSocial hashtag. Every photo with the hashtag qualifies as an entry to win!
Six, it's a great fun for families.
You normally wouldn't think of an auto show as family friendly but the good people in New York wants to make sure everyone has fun! Virtual reality, hands on experiences, kid friendly activities and more await you.
Seven, get in and ride!!
A couple of the automakers offer up ride alongs with professional drivers. I highly recommend taking the Toyota Camry Ride & Drive (have you seen the new Camry? Serious swoon!)