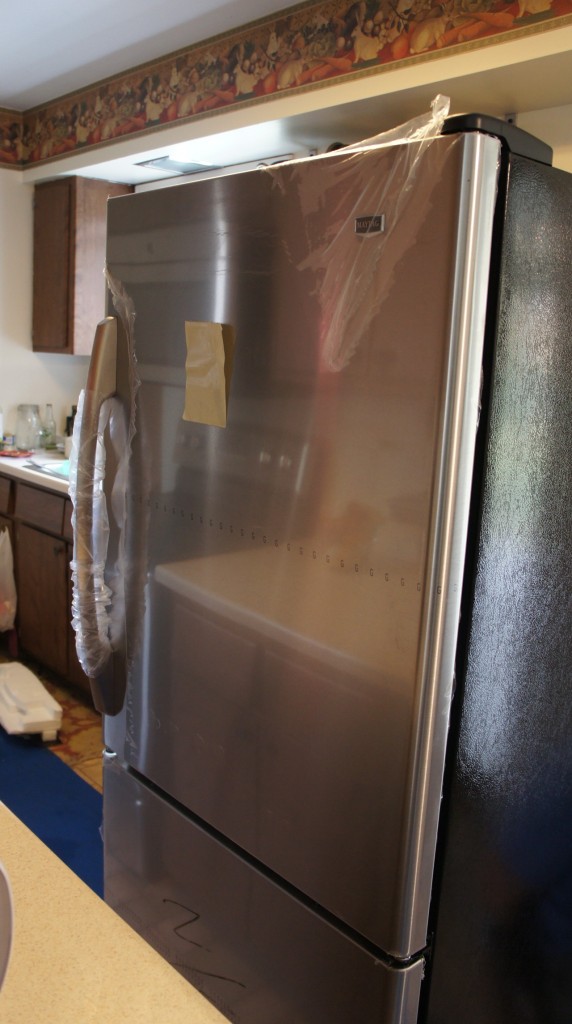 A couple months ago I mentioned that I was chosen as a Maytag Ambassador and that I would be getting all new kitchen appliances. The appliances are finally here and I'm thrilled to share what I'll be testing out over the next few months.
My old appliances were pretty low key with no bells and whistles and my stove was around 30 years old. The stove was in our house when we bought it 19 years ago and it looked slightly aged when we moved in. The good news is that it was still working pretty good. Not great, but good enough.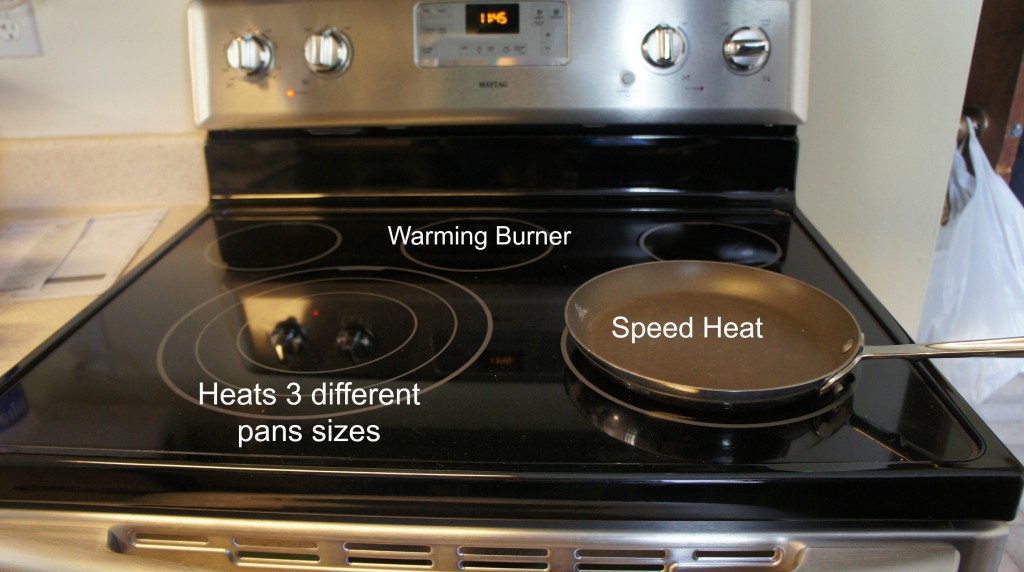 It has been a bit of an adjustment getting used to a new, up-to-date stove that works exactly how its suppose to. Our old stove had the coils with drips pans and the new stove is a flat top and heats up quickly. On the downside, if anything spills on the stove while its hot it burns right to the top which requires a bit of elbow grease to clean up after it's cool. However, that is much better than scrubbing drip pans. That is the worst job ever. Beyond that though the new stove and I are getting along very well. I've been cooking and I've done a bit of baking. Now that I'm home from traveling I'll be testing out the oven a lot more.
A couple of the really cool features of the stove is the warming burner, speed heat, and multi-size burner. The warming burner is great for doing exactly that…keeping things warm while you finish cooking up the rest of the meal. The multi-size burner can be turned on to fit a small pan or a large pan or one in between–that is awesome! The speed heat burner heats up really fast which is nice when you're in a hurry.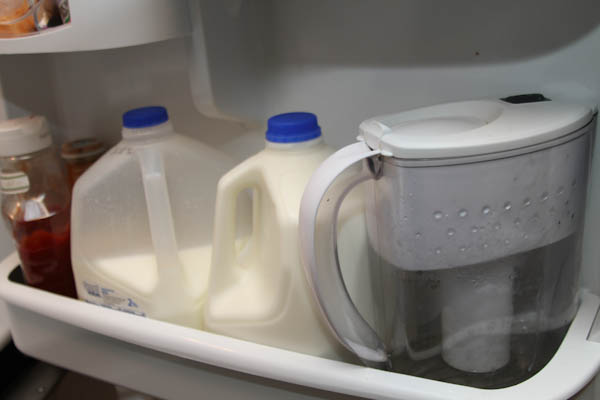 The fridge is so nice and helps keep food organized and at the right temps. I would show you a photo of the inside, but it's not photo ready yet (ie: I was gone for the weekend and the family just tossed stuff in–eek, it's needs to be cleaned up a bit). However, one of my fave features of the fridge is being able to put milk and the water pitcher in the door. That leaves more room on the shelves for other food items. Perfect.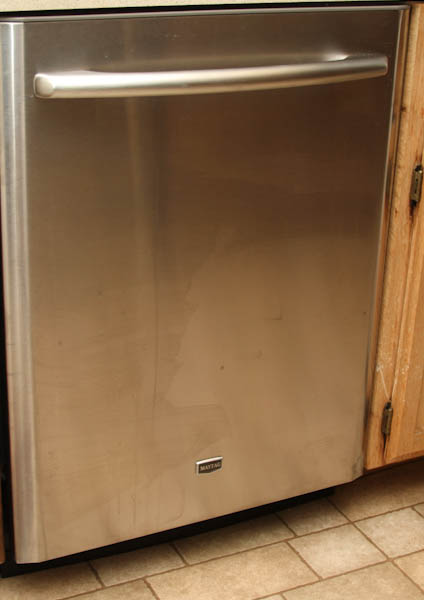 Such a pretty dishwasher. I really like the stainless steel look for the appliances. They do require a bit more maintenance due to finger prints showing up very easily, but it looks so nice its worth the work. I love that the buttons for the Maytag dishwasher are on the top, which leaves the front nice and simple.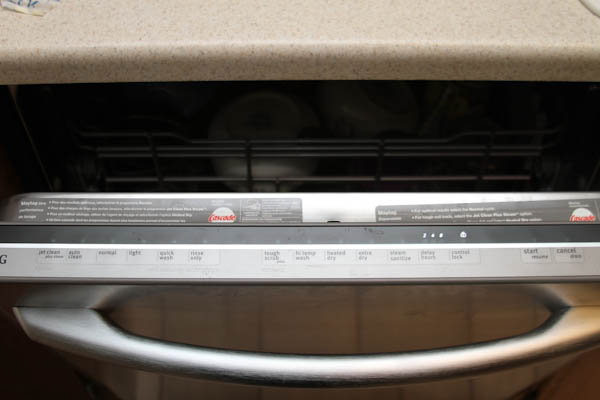 The microwave has been installed above the stove and has all kinds of fancy features.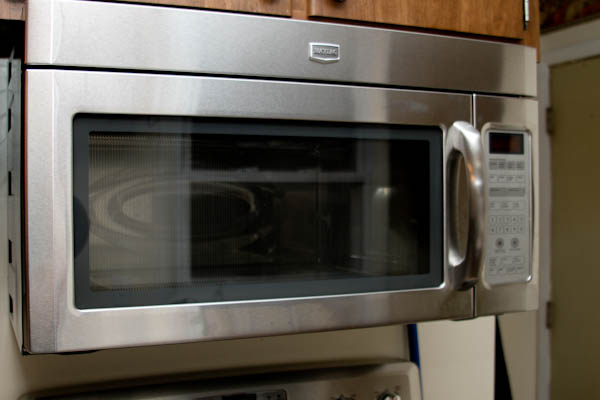 So, check this out. There is an easy button for popcorn, baked potato and dinner plate. That is pretty cool, but we had that on our older microwave. The Maytag Mircowave takes it up a step though and has a button for kids menu and snack menu. I bet you are wondering what those buttons do. Press one or the other and a list of food scrolls across the display screen. 1—Nachos, 2–pizza rolls, 3–frozen entree, 4–oatmeal and more. Just push the number that matches the food and the microwave cooks it accordingly. Maytag sure knows how to make life easy.
I have really been enjoying my Maytag appliances. I'll be sharing more in-depth posts about each of them over the coming months. They have been installed for about three weeks now and it's been a lot of fun having all new appliances in the house.
Learn more about Maytag appliances here:
disclaimer: I wrote this post participating in an Maytag Moms Dependable Kitchen Ambassador program by Mom Central Consulting on behalf of Maytag. I was provided with a Maytag kitchen appliances set, including a refrigerator, microwave, dishwasher, and range to facilitate my post.
Cheers,