disclaimer: The reviewer has been compensated in the form of a Best Buy Gift Card and/or received the product/service at a reduced price or for free.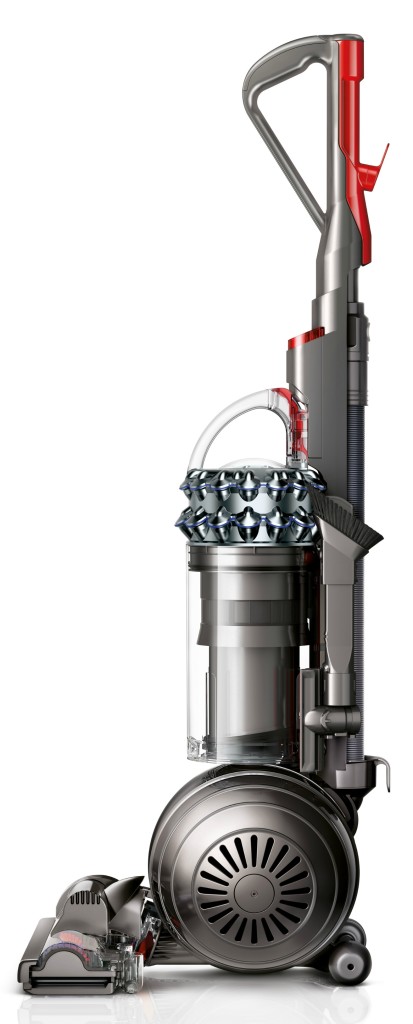 When I heard about the new Dyson Cinetic Big Ball Animal and Allergy vacuum from Best Buy I knew I had to try it. This vacuum has no bag and no filter and never loses suction. What??? Next thing people will be telling me is that there will be flying cars and a robot to cook all my meals (hey, a girl can dream). It's nice to know that Dyson is still at the top of their game by redefining best-in-class in floorcare with this new line of vacuums.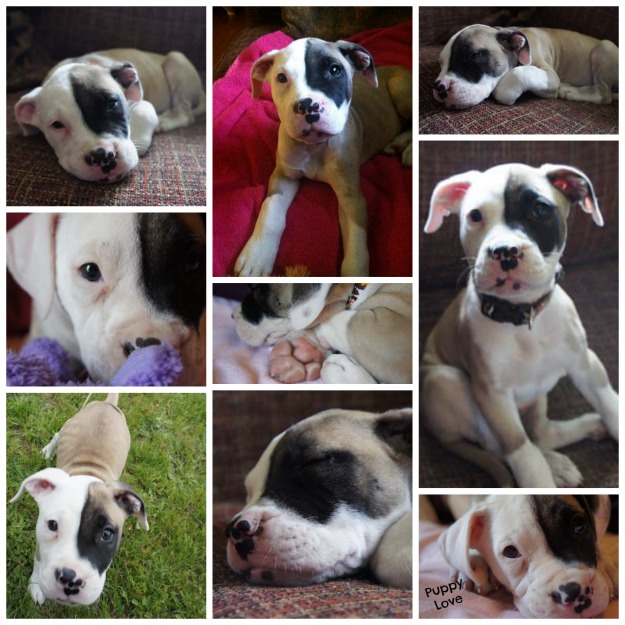 The reason I spend so much time vacuuming. She is now a 70 pound lap dog. Good thing she is cute!
What makes this vacuum unique is the Cinetic Science technology. Comprised of small Cinetic cyclones that spin out the finest dust and dirt. The cyclones oscillate to dislodge any bits and pieces that would typically get stuck in a cyclone that small. In fact, the cyclone allows for dust capture so small, that it made the filter completely unnecessary. That means once less step to maintaining the vacuum since there are no filters to wash, maintain or replace.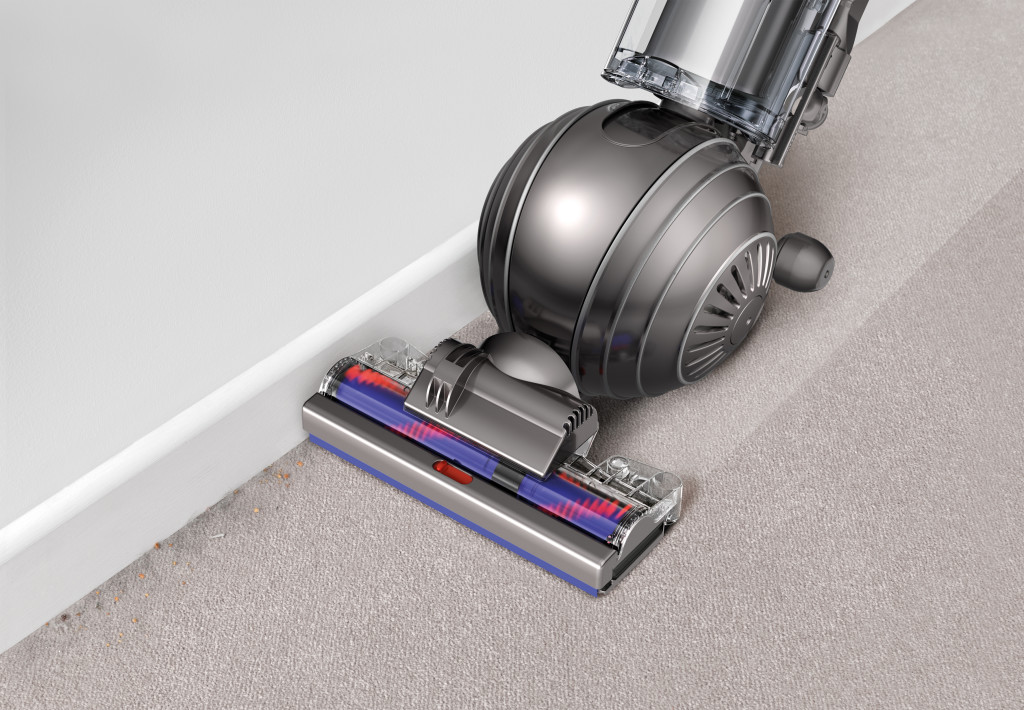 I put the vacuum to the test throughout the house and it works like a champ. Multiple attachments makes it easy to vacuum ceilings, furniture, stairs, molding and, of course, the floors. The ball navigation was a little tricky to get used to at first, but after a few uses I was a pro.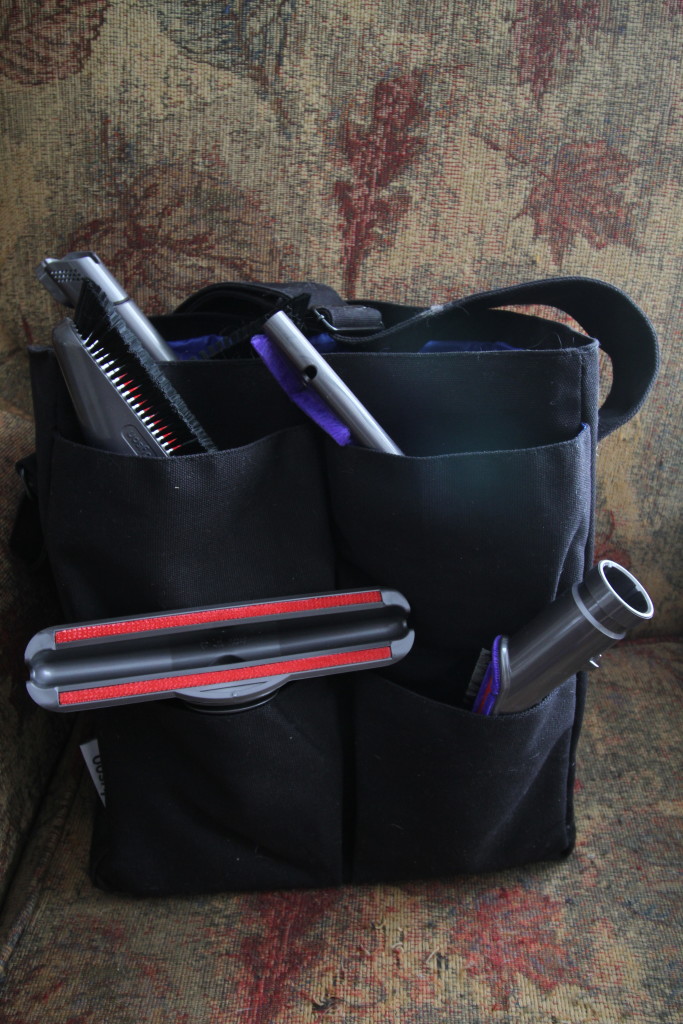 The attachments come with their own handy tote bag so you don't have to spend time searching through the house for the correct attachment (oh, does that just happen to me?). Plus, the cleaner head self-adjusts to seal in suction across carpets and hard floors making my life a lot easier.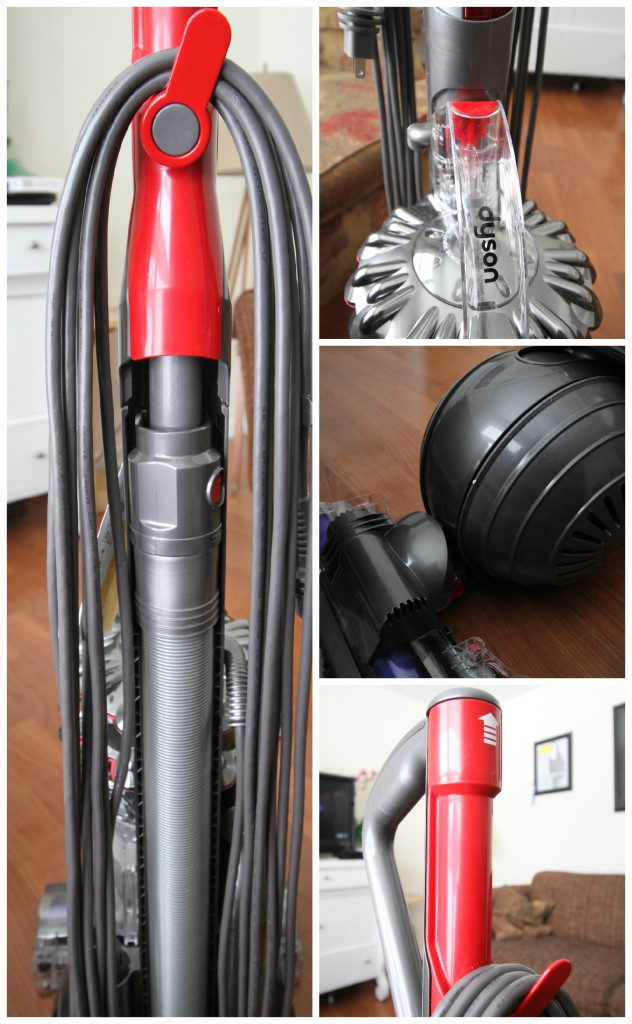 There were only 2 cons, in my opinion, to this Dyson. The handle where I grip is made of plastic. I wish it was made out of something a bit more durable. The other thing is the cord. It's very stiff and it would be great if it was a little more flexible. In a perfect world the cord would also retract so I don't have to spend time winding it up. However, these are very minor cons and don't interfere with the awesomeness of how well the Dyson Cinetic cleans my house.
Dyson puts their money into fully testing their products. Some companies say their product has no loss of suction by testing ONE bin full of dust. Dyson, however, uses the equivalent of 10 year's worth of dust and the Dyson Cinetic never lost suction.
If you are looking to invest in a new vacuum go to Best Buy and give this vacuum a test drive after March 1st. I think you'll enjoy it as much as I do.