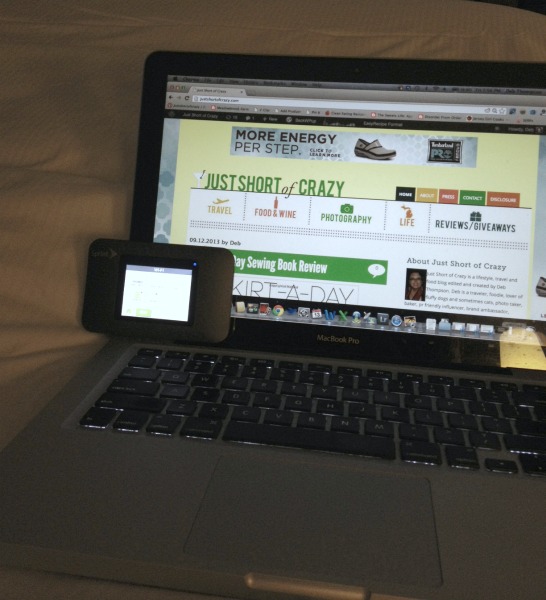 I participated in an Ambassador Program on behalf of Mom Central Consulting for Sprint. I received product samples to facilitate my review.
I've been traveling a lot and I can't always depend on a hotel having dependable wi-fi. I can't tell you the number of times I've been at a hotel with free wi-fi and I haven't been able to connect at all. That doesn't work too well for me when I have deadlines to meet and a site to run. I no longer have to worry about connectivity issues because I have a NETGEAR Zing Mobile Hotspot from Sprint. No matter where I am or where I go I can stay connected. No more worries about connectivity issues or hotels charging me outrageous fees to utilize their wi-fi.
I recently spent two weeks traveling through Virginia, Pennsylvania and Ohio. I covered 6 cities in 12 days and really put the NetGear Zing Mobile Hotspot to the test. From beach side to high-rise I was connecting regardless of my location.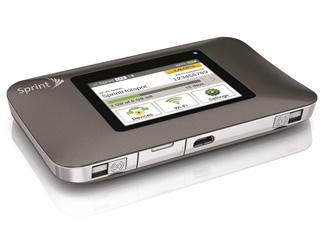 Yes, a lot of hotels offers free wi-fi, but they are usually full of people trying to connect and use the wi-fi. It can really slow down my connection when this happens. However, with the NetGear Zing Mobile Hotspot I can easily get my work done with no slow connectivity issues.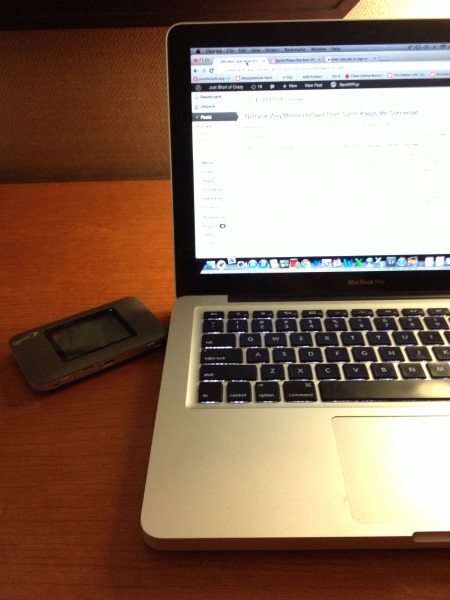 I also love using this device when my home internet goes dark. I have cable internet at home but recently ran into an issue of their service being down. Normally this would send me into full panic mode because I have posts that are required to be published on certain dates and time. No connection can mean no paycheck and that is no bueno. I just connected to the internet with the mobile hot spot and BAM! I'm back to work with barely a blip in my day.
The device itself is one of the first tri-band devices offered by Sprint AND it has international capabilities using GSM roaming. It also has a really easy to use screen interface that lets you change settings and passwords. The best thing, though, is that you can connect up to 10 devices to this hot spot. Oh, plus the battery lasts up to 10 hours which is perfect for me since I am online a lot.
I'm so glad to have the mobile hotspot to keep me connected no matter where life takes me.