Spending a weekend in Napa means great wine, beautiful scenery and incredibly delicious food. I was really looking forward to trying some fabulous restaurants in the area and the local chefs did not disappoint.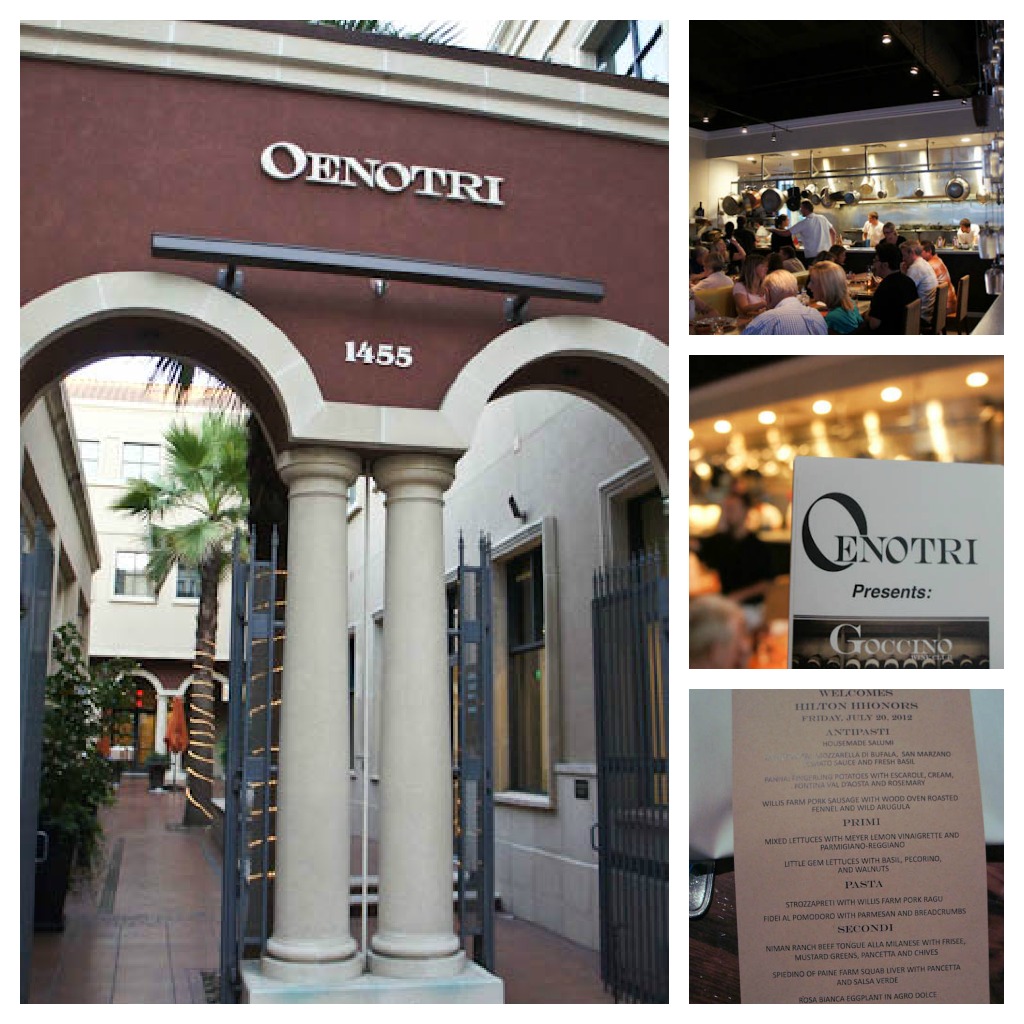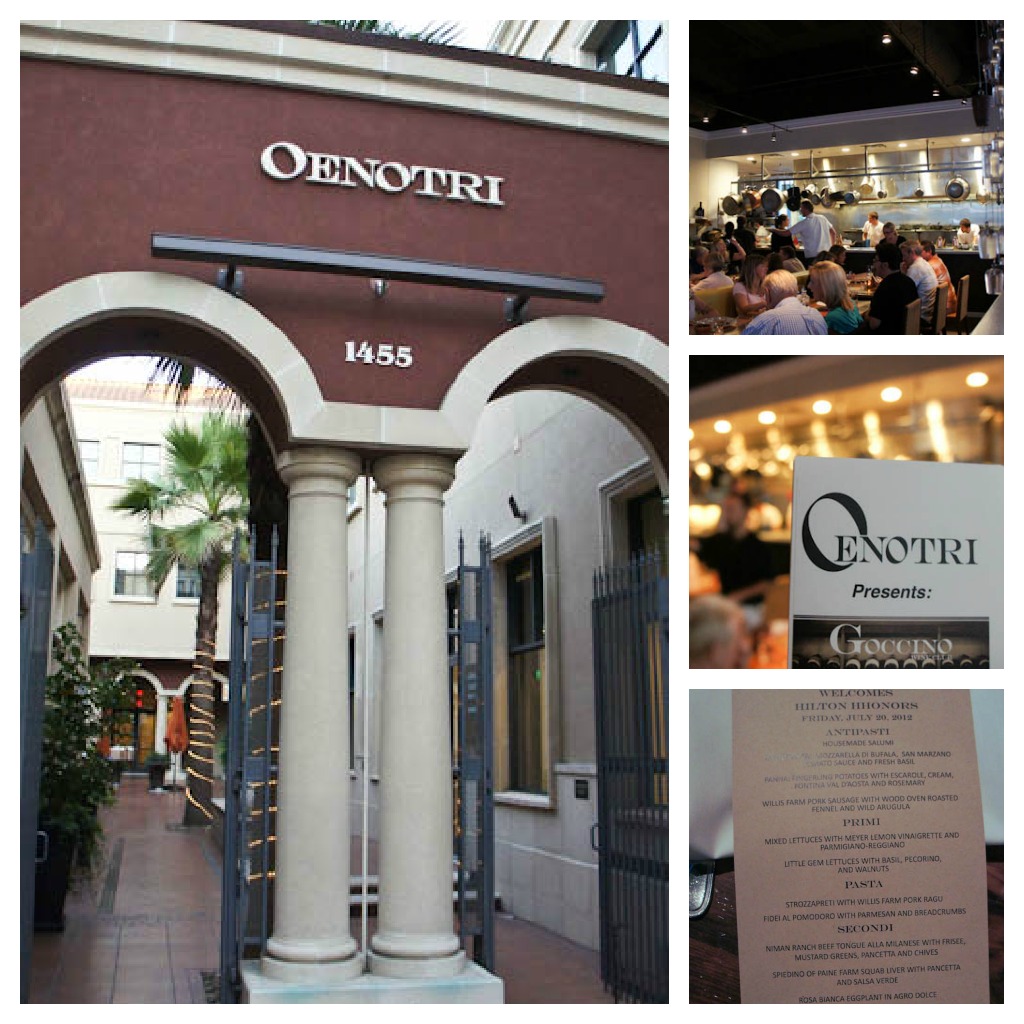 Friday night we dined at Oenotri, an Italian restaurant in downtown Napa that features a daily changing menu driven by local, fresh, and in-season ingredients. Â The restaurant is a lovely dinning experience and the food was delish!

MENU
ANTIPASTI
Housemade Salumi
Margherita Pizza
Panna Pizza
Willis Farm Pork Sausage Pizza
PRIMI
Mixed Lettuces with Meyer Lemon Vinaigrette
Little Gem Lettuces with Basil, Pecorino & Walnuts
PASTA
Strozzapreti with Pork Ragu
Fidei Al Pomodoro with Parmesan & Breadcrumbs
SECONDI
Beef Tongue
Squab Liver with Pancetta
Rosa Bianca Eggplant
DOLCI
Lemon Verbana Panna Cotta
Now, I'll be the first to admit that I don't have a real adventurous palate so I skipped the Secondi course. I just couldn't eat Cow's Tongue or Liver. Actually, I think only a couple people in our group were adventurous enough to the cow's tongue. The pizza and pasta courses were incredible though.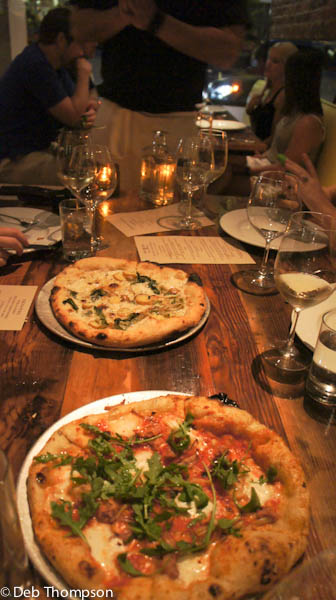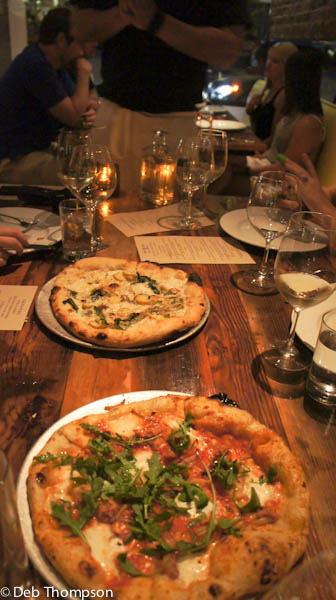 Saturday night we dined at the famous Morimoto restaurant. Oh my, oh my. Lots of energy in this restaurant. As you are being seated you walk right by the kitchen where many chefs are preparing that nights menu. It is quite the sight to see.
After we were seated and cocktails ordered we were treated to a fantastic array of appetizers, a choice of an entree, and we finished with a dessert trio.
MENU
APPETIZERS
Tuna Pizza
Yellowtail 'Pastrami'
Rock Shrimp Tempura
Spicy King Crab
Kakuni (pork belly)
Morimoto Bone Marrow
Pork Gyoza
Sushi Combo
ENTREES (choice of)
Whole Roasted Lobster Epice
Braised Black Cod
Angry Chicken
Lacquered Pork Short Ribs
Rack of Lamb
Crispy Whole Fish
DESSERT TRIO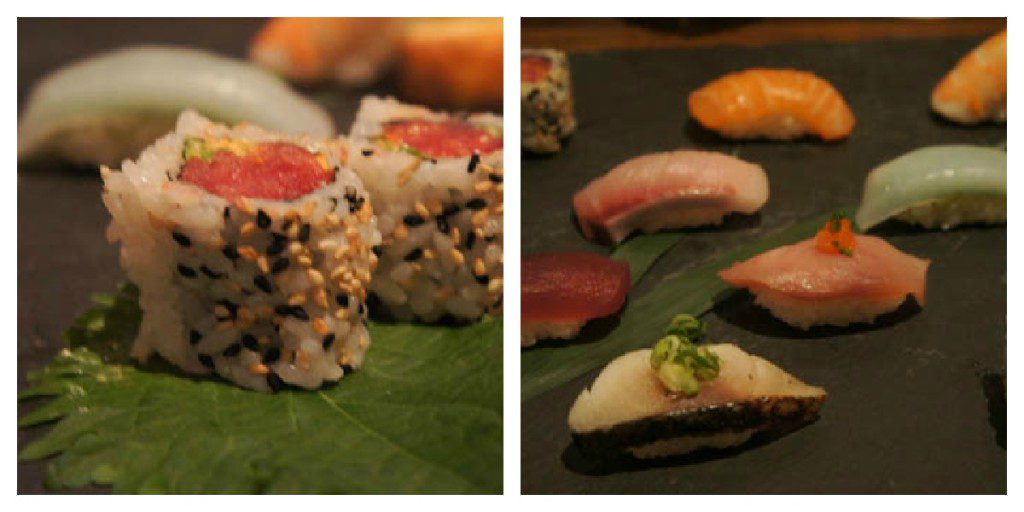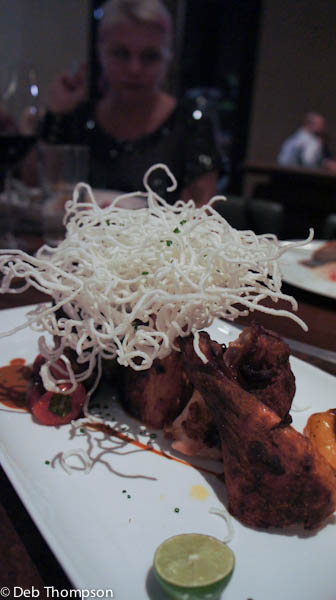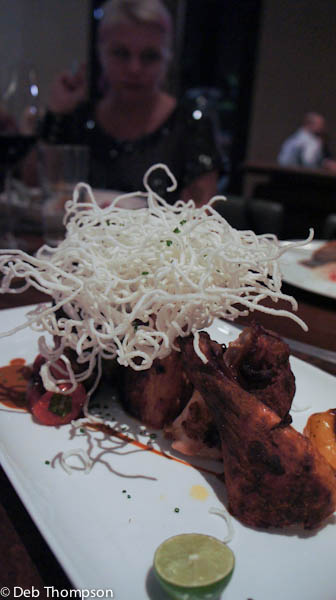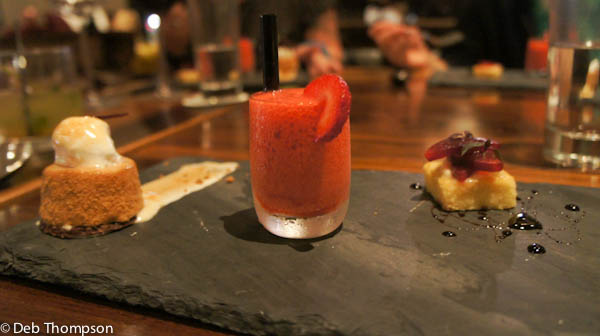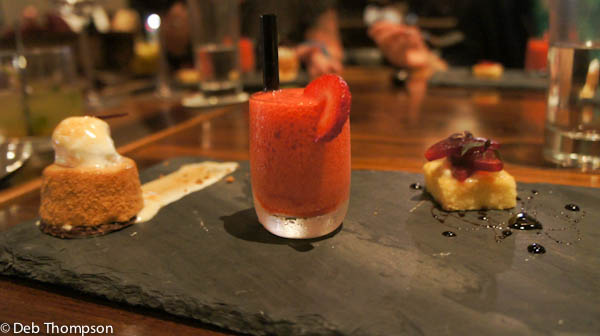 Sunday morning we dined at the restaurant with the best view in the Valley, in my opinion.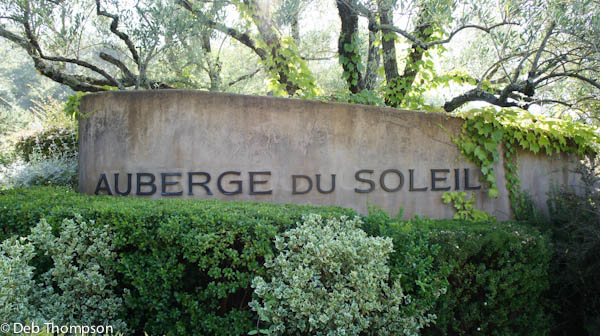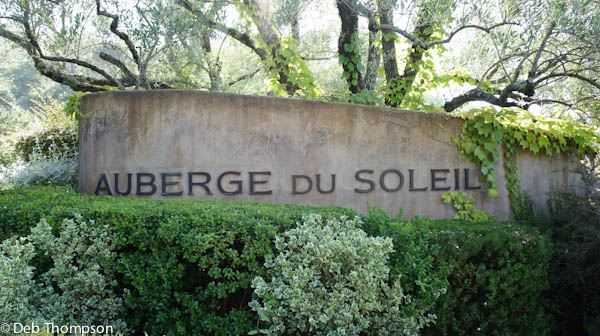 Don't you agree?? If I lived in Napa I believe dinning here would be a regular occurrence.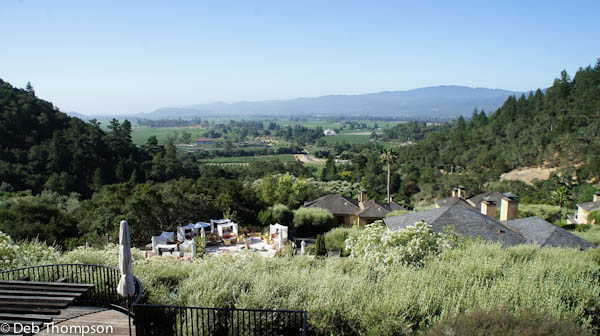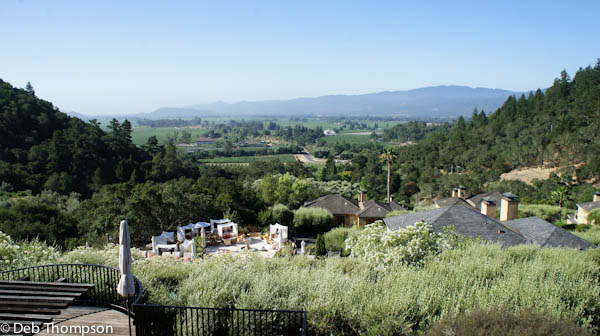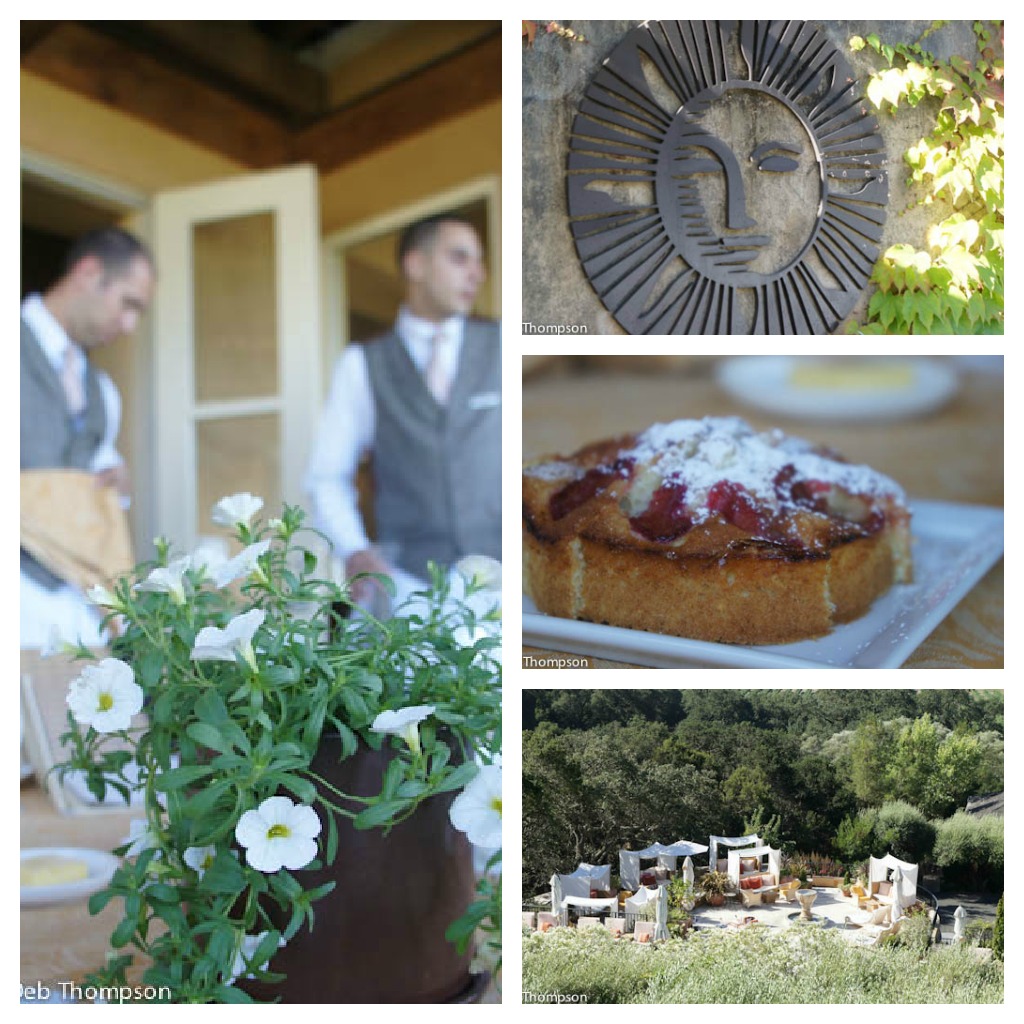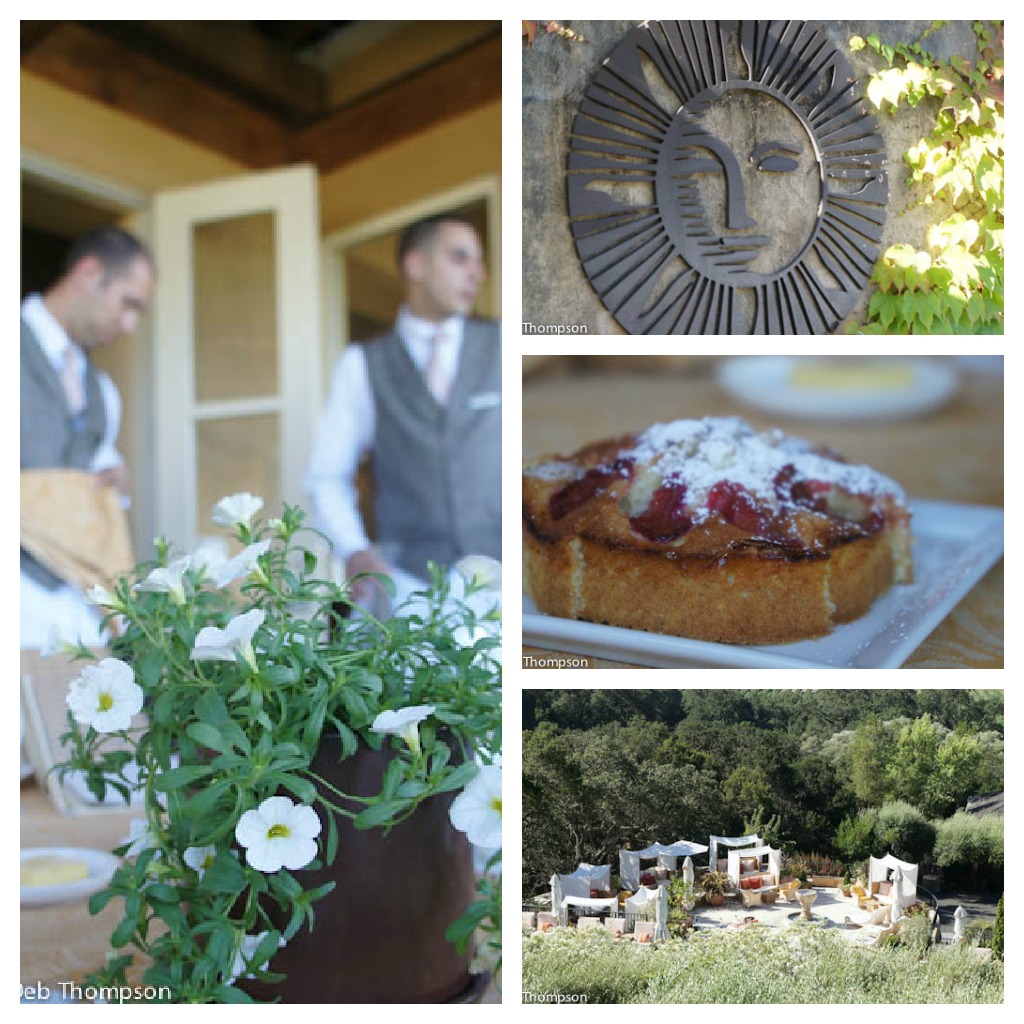 There is a wonderful breakfast menu to choose from. After much debate I finally settled on the Esperanza Breakfast, Huevos Rancheros, Scrambled Eggs, Chorizo, Black Beans: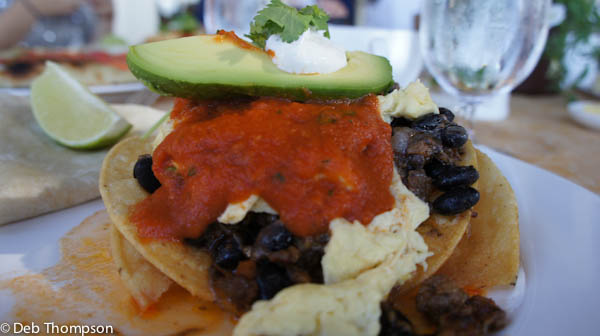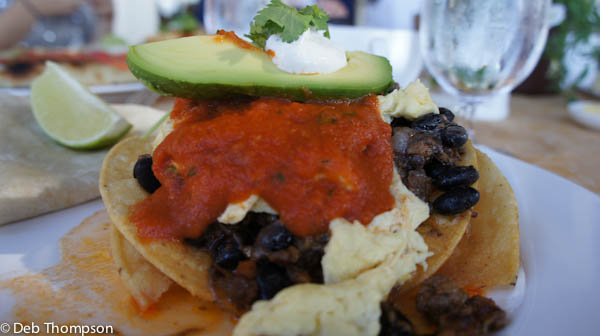 Every restaurant was delish and had their own unique personality. I enjoyed them all, but if I was forced to choose a favorite I think I would have to pick Auberge. The ambiance, the view, and the food were all exactly perfect for me.
disclaimer: Hilton HHonors invited me to Napa Valley and covered my airfare, transportation, and hotel, and I was compensated for my participation. All opinions and comments within my posts about the trip are my own.