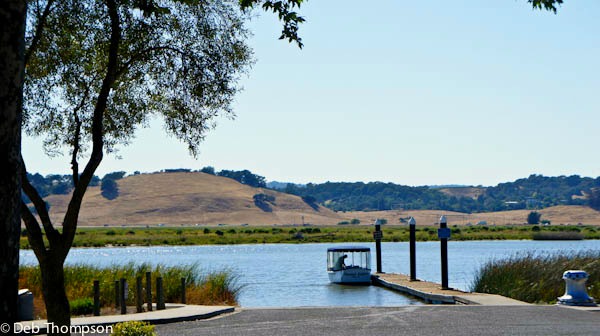 Lazily floating along the Napa River in a small boat is a wonderful way to spend a few hours of the day. Enjoying that float with a group of new friends makes the time spent even better.
The river was quiet, well, except for the excited chatter of 9 new friends, and peaceful as we floated along. The scenery is amazing. Along the river you'll find beautiful homes, acres of reeds, views of downtown, and water birds.
We were the only boat on the river during our tour and only passed a handful of fisherman along the shores.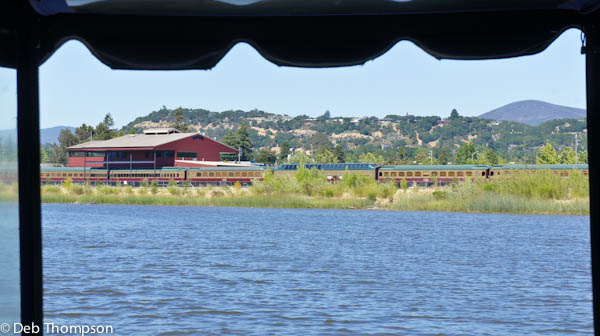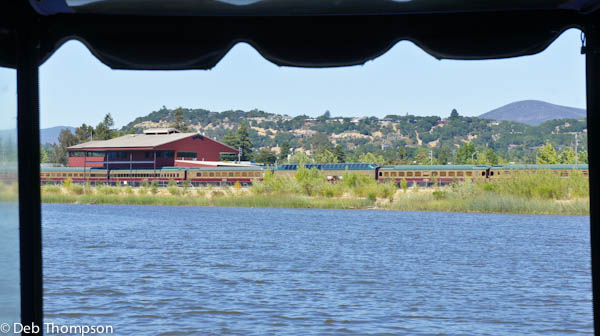 Napa Valley Dinner Train


Domestic Geese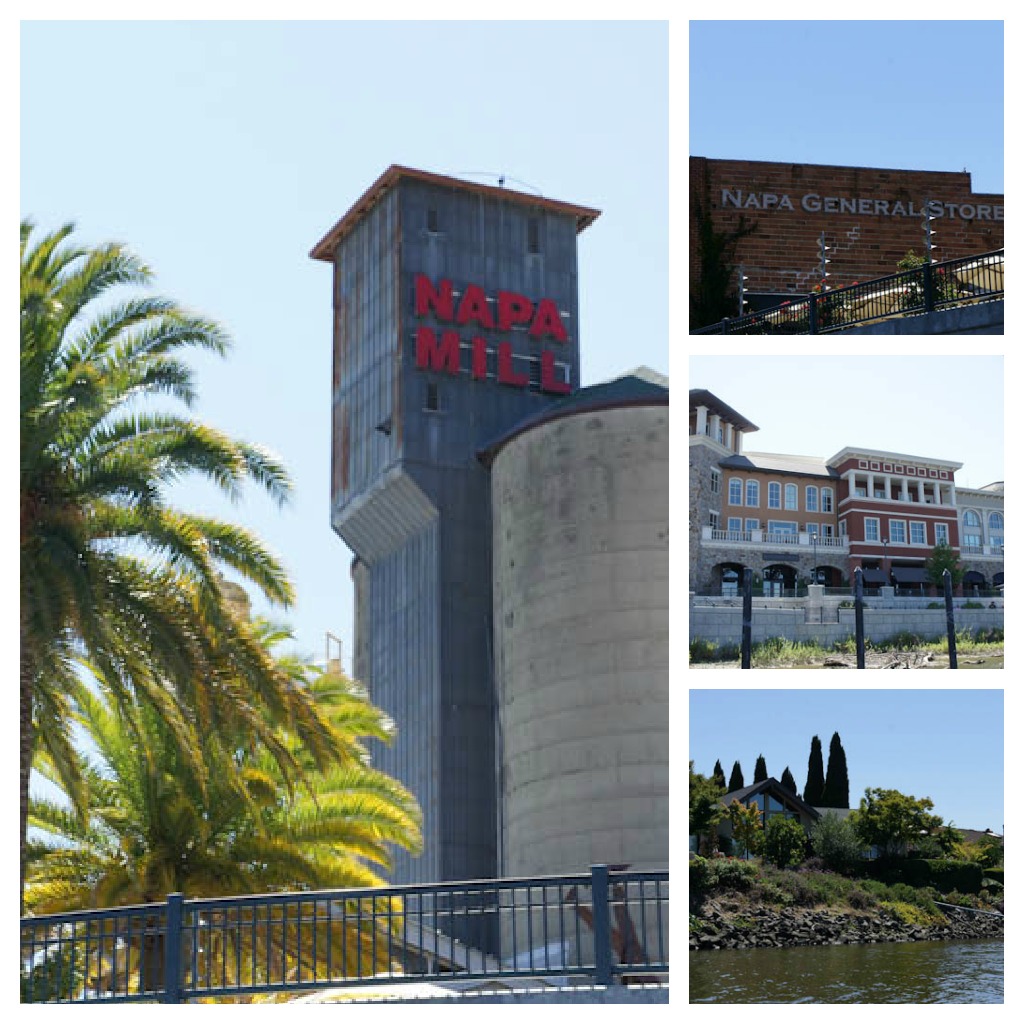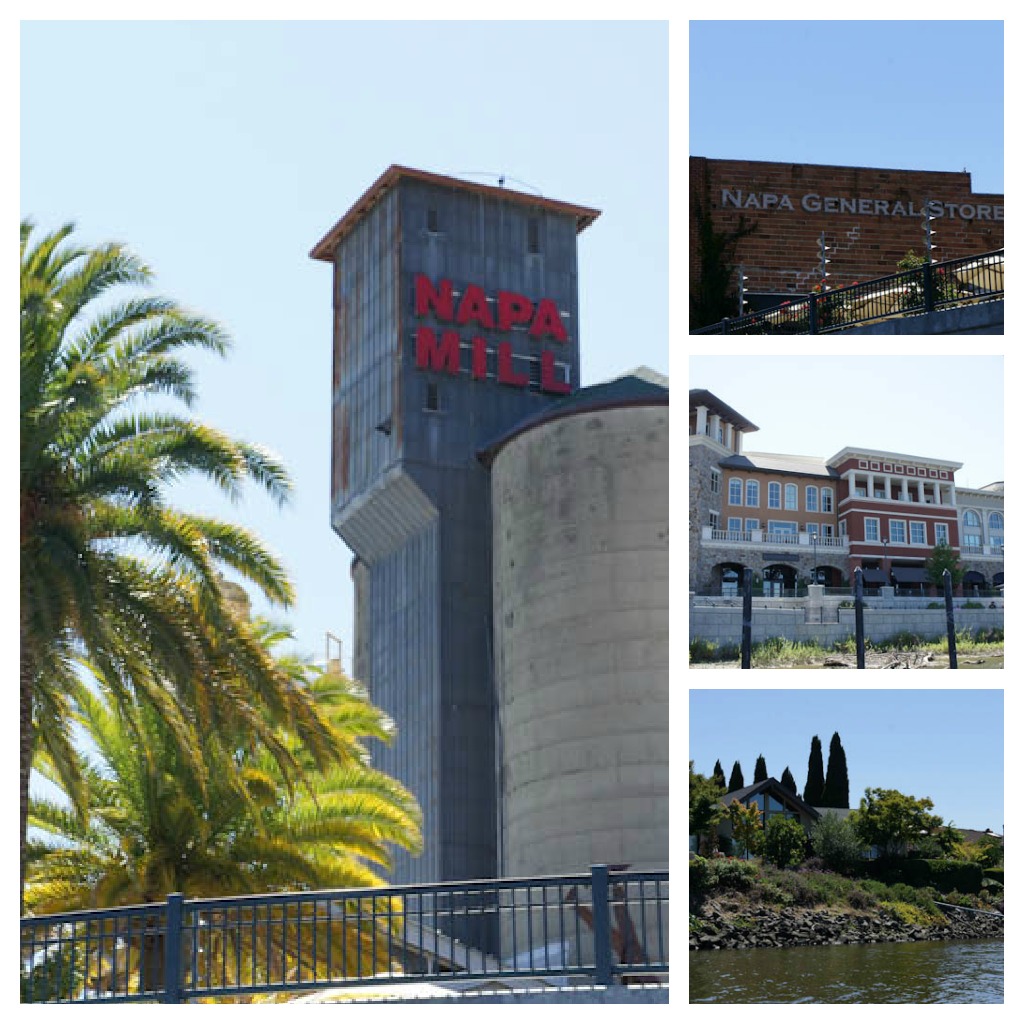 Viewing Downtown From The River
Lovely scenery just waiting for you to enjoy.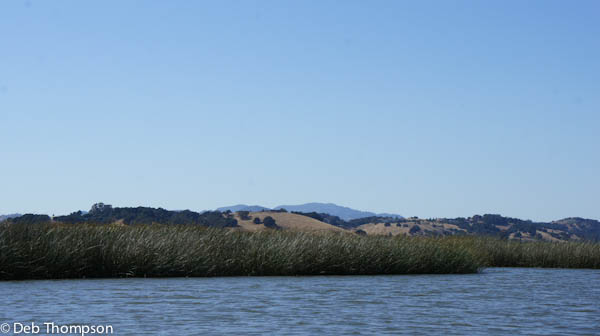 I loved this windmill along the shore.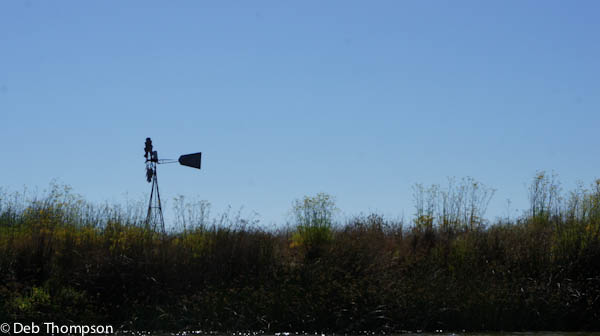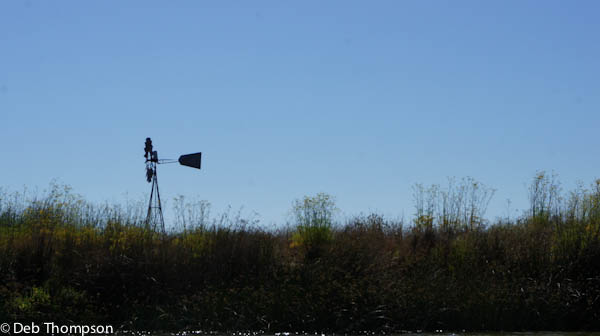 This was a great way to see another side of Napa and, as far as I'm concerned, any time spent on the water is time well spent.
The Napa River Cruise was part of my Napa experience provided by HHonors and it was a great start to the weekend.
Did you know that Hilton HHonors is the loyalty program for Hilton Worldwide's 10 hotel brands? I wasn't aware of all of Hilton's hotel brands until this weekend. Â Brands include:
Waldorf Astoria Hotels & Resorts
Conrad Hotels &Â Resorts
Hilton Hotels & Resorts
DoubleTree by Hilton
Embassy Suites Hotels
Hilton Garden Inn
Hampton Hotels
Homewood Suites by Hilton
Home2 Suites by Hilton
Hilton Grand Vacations
Its a great variety of hotels that fit every lifestyle from luxurious to budget friendly. You can join the Hilton HHonors program for free at HHonors.com. Points add up quickly and are easy to redeem, which is a great reason to join. In addition, HHonors offers some nice perks. Click on over to their site to learn more 😉
Here is more information about the River Cruise that was provided by Napa Valley Adventure Tours.com
"Our captains give an incredibly in-depth, insider tour of the Napa River and everything that is connected to it. All cruises are aboard our Electra Craft electric boat, which comfortably seats up to 11 passengers. Seating is limousine-style and the wrap-around windows provide panoramic views from every seat. Guests are encouraged to bring beverages and snacks to enjoy during their cruise. Your Napa River Adventures cruise begins with a narrative of the Napa River and the impact it has had on the local community. As we head North along the Napa River passing through the recently restored wetlands and head towards historic downtown Napa, you will be able to see remnants of our past and understand how present changes will affect the future of Napa. The many species of birds provide topics of interest and are beautiful elements in the sweeping vistas of the valley. You will note the change in the temperature, wind along our cruise – and understand the unique micro-climates that enable Napa Valley to produce our exceptional wines. Tides and times permitting, we will also pass Copia: The American Center for Wine, Food and Art, and the Napa Yacht Club."
"Come relax with us after a long, hard day of wine tasting. Leave the traffic behind as we cruise off into the sunset. Whether you are first-time visitors to the Napa Valley or experienced pros, we promise to show you parts of Wine Country not often seen."
Departs : 300 pm and 600 pm
Timing of Tour: 2.5 Hours
Included : Cheese platter from Oxbow Wine and Cheese Market plus assorted soft drinks
Price: $50 per adult passenger; children under 12: $25 4 person minimum.
disclaimer: Hilton HHonors invited me to Napa Valley and covered my airfare, transportation, and hotel, and I was compensated for my participation. All opinions and comments within my posts about the trip are my own. #HHParadise