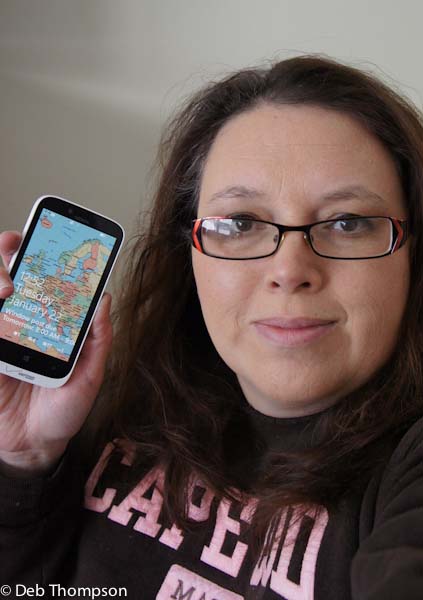 I am loving my new Nokia Lumia Windows phone with live tiles. The only smart phone I've owned has been an iPhone4 so I was a little hesitant to change to a Windows based phone. I was hoping there wouldn't be a huge learning curve and surprisingly, there wasn't. I've been using the Windows phone for over a month now and it's like I've never had any other phone. Using it has become a breeze and I love how it keeps me organized and up-to-date with my friends and family.
The Windows Phone Makes Life Easier!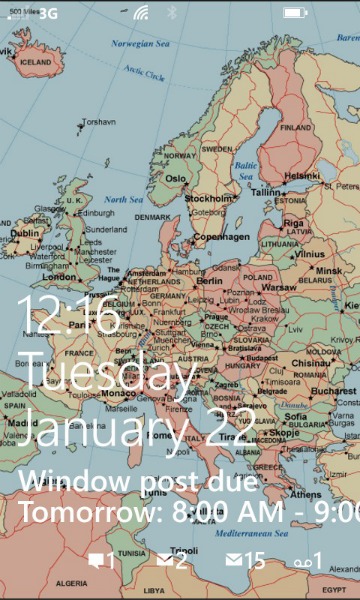 The start screen is customizable and, at a glance, I can see the number of emails, missed calls, text message notification, voice mail & what is coming up next on my calendar. My start screen has a map of Europe as the image. It's nice to daydream about where I'm going to go next.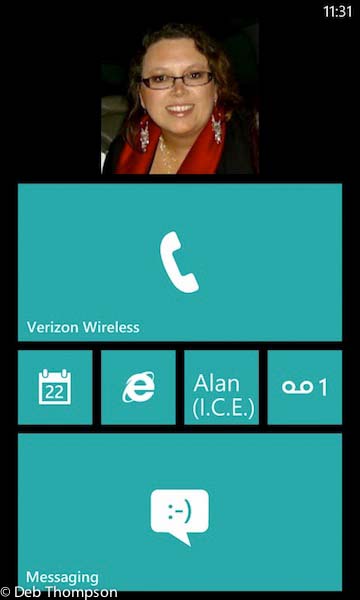 One of my favorite features is the ability to really customize the main screen to show apps that you use most often. The apps can also be sized from small to large depending on how you want the layout of the phone to look. I can create tiles for people I talk to the most and tiles for my favorite blogs.
One click on my photo tile and I can be up to date with what is happening with my family and friends on facebook, post an update, check in, chat, and so much more!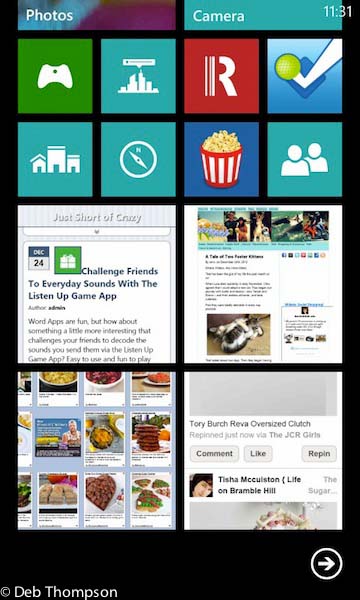 I love to take and share photos so the Carl Zeiss lens with a 8mp auto focus camera is swoon worthy. I can take a photo and easily share to facebook and twitter or even make it my start screen. The colors are rich and crisp. My whites actually look white and my blacks black. That doesn't happen with every camera.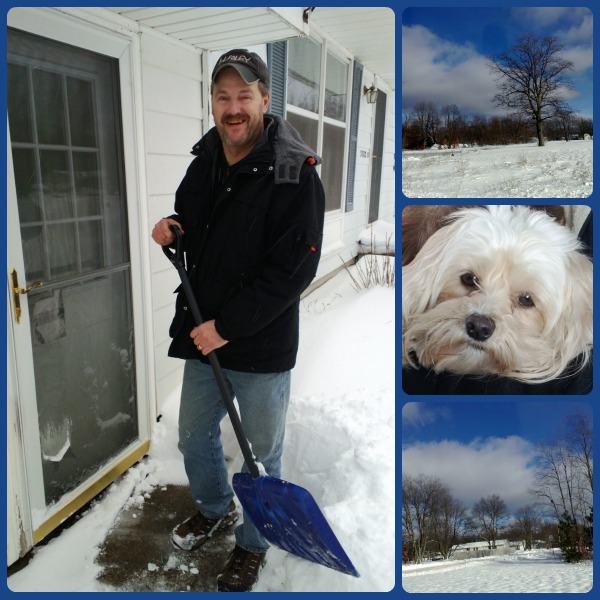 There are a lot of great other apps that I still need to explore and learn about. I'm excited to give the How We Met app a try as well as finding some really good travel apps. I've already added some fun camera lenses. Now I just have to find some time to play.
Life is busy, we all find ways to make the most out of our time.
The new Windows Phone is reinvented around you including features like Live Tiles, Live Apps, Kid's Corner, and SkyDrive, making it easy for you to personalize your phone how you want it. Now it is easier than ever to stay in touch with what matters most.
For a chance to win a Windows Phone 8, please click here to take a quick survey!
This is a sponsored conversation written by me on behalf of Microsoft Windows Phone 8. The opinions and text are all mine.