This is a delicious meal and, to make it even better, it's quick and easy to make since you use a Multi Pot. Multi Pots are epic time savers ensuring that you have dinner done in no time at all.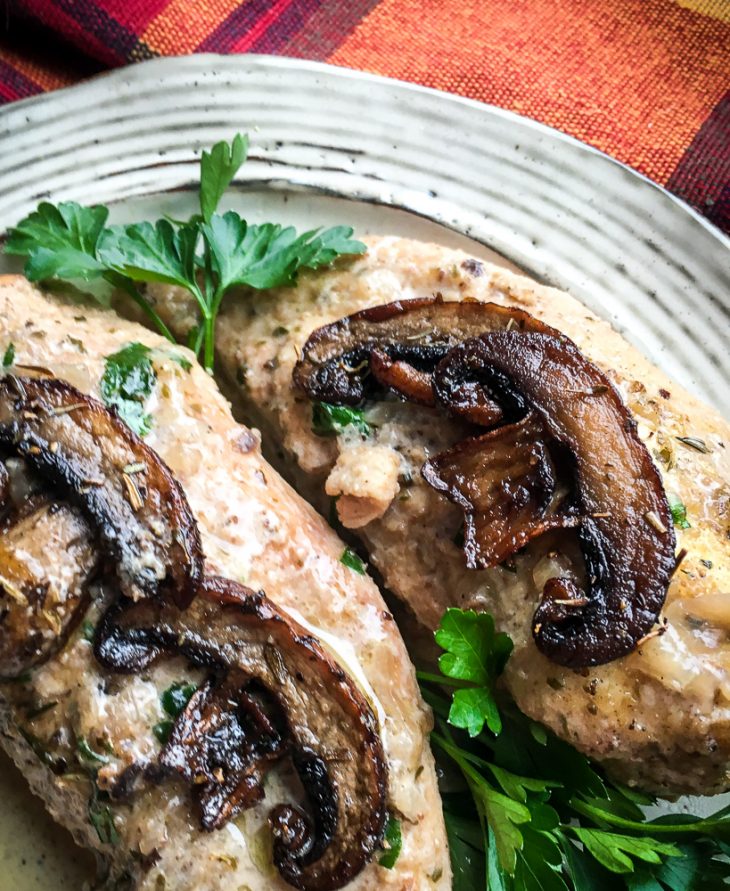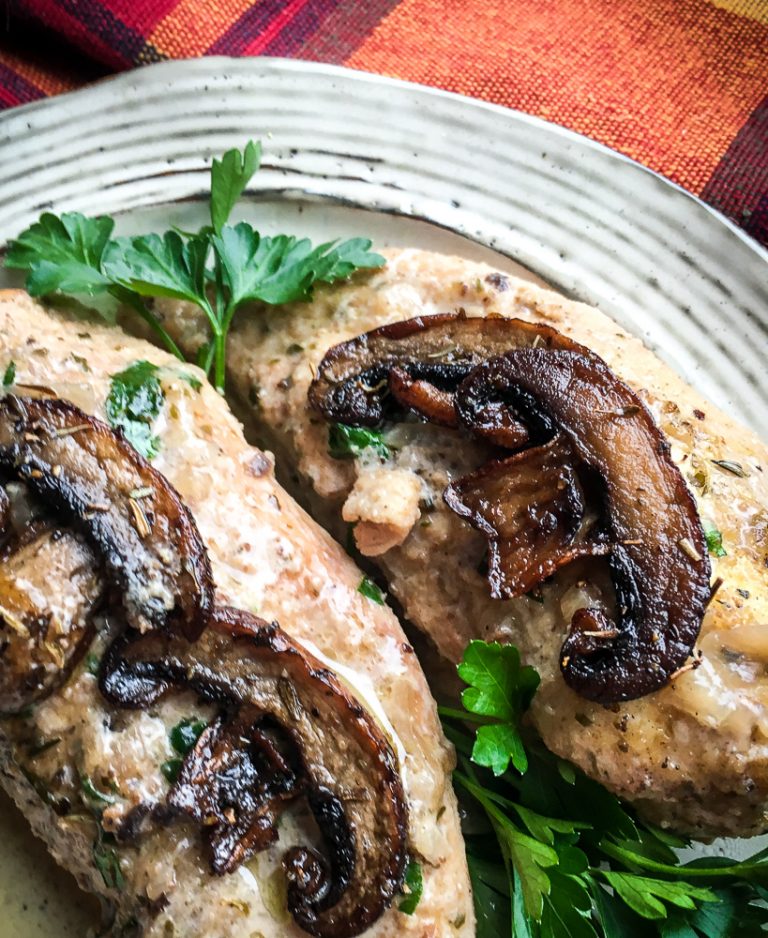 Prep time: 15 minutes
Active cook time: 30 minutes (+ time to come to pressure and 10 minutes natural release)
Serves: 4-6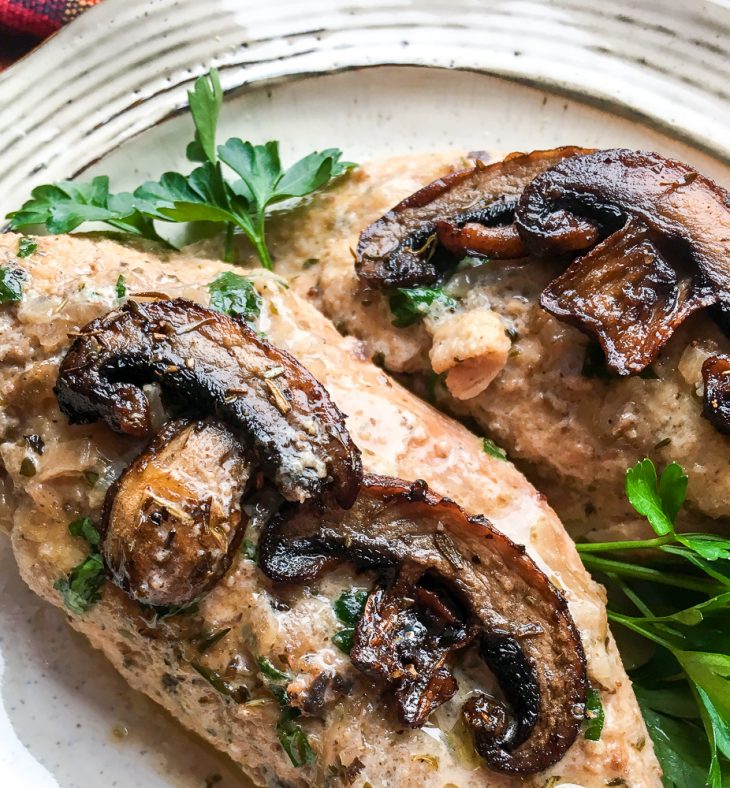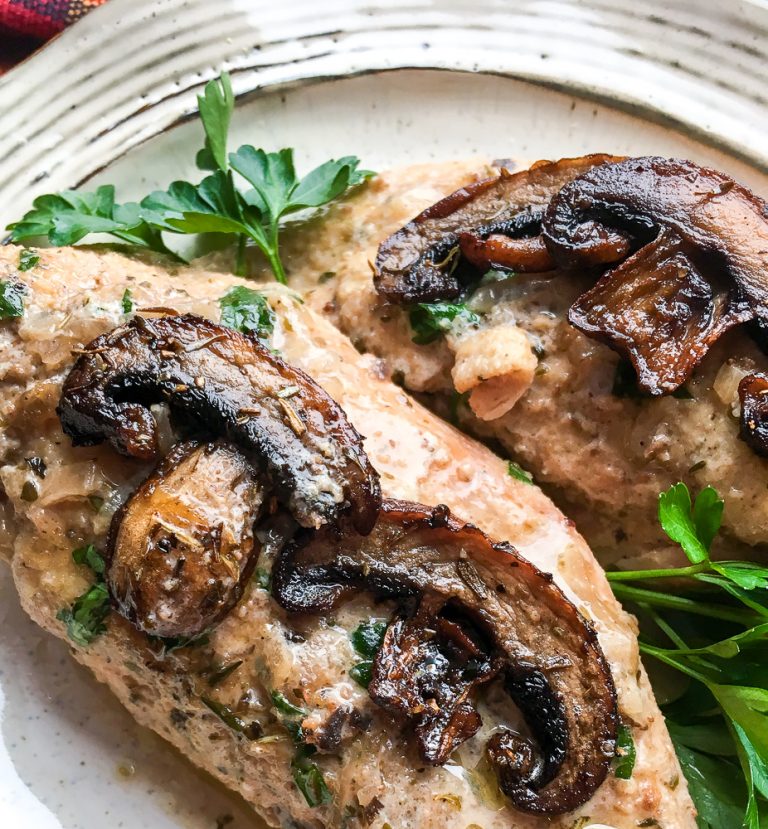 Multi Pot Chicken Marsala Ingredients
¼ c. coconut flour
1½ T. Italian seasoning
1 t. garlic powder
Sea salt and black pepper, to taste
2 lbs. boneless, skinless chicken breasts, pounded to ¼" thick
2-3 T. extra virgin olive oil, divided
2 T. unsalted butter
8 oz. baby Portobello mushrooms, sliced
½ medium red onion, chopped
¾ c. sweet Marsala wine
¾ c. chicken broth, preferably organic
¼ c. heavy cream
4 oz. cream cheese, room temp and cut into chunks
¼ c. fresh parsley, chopped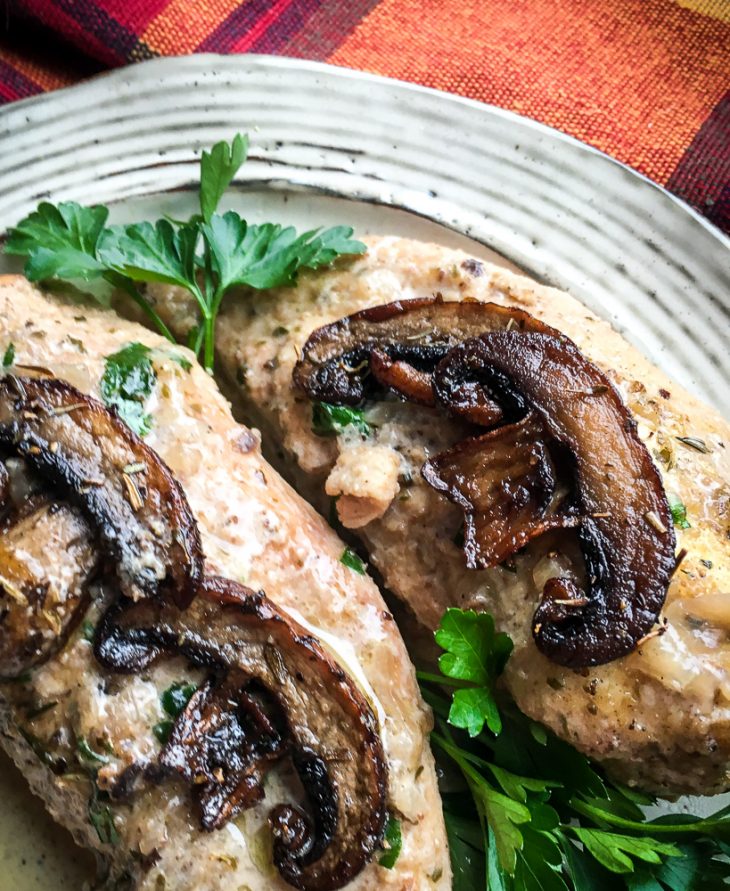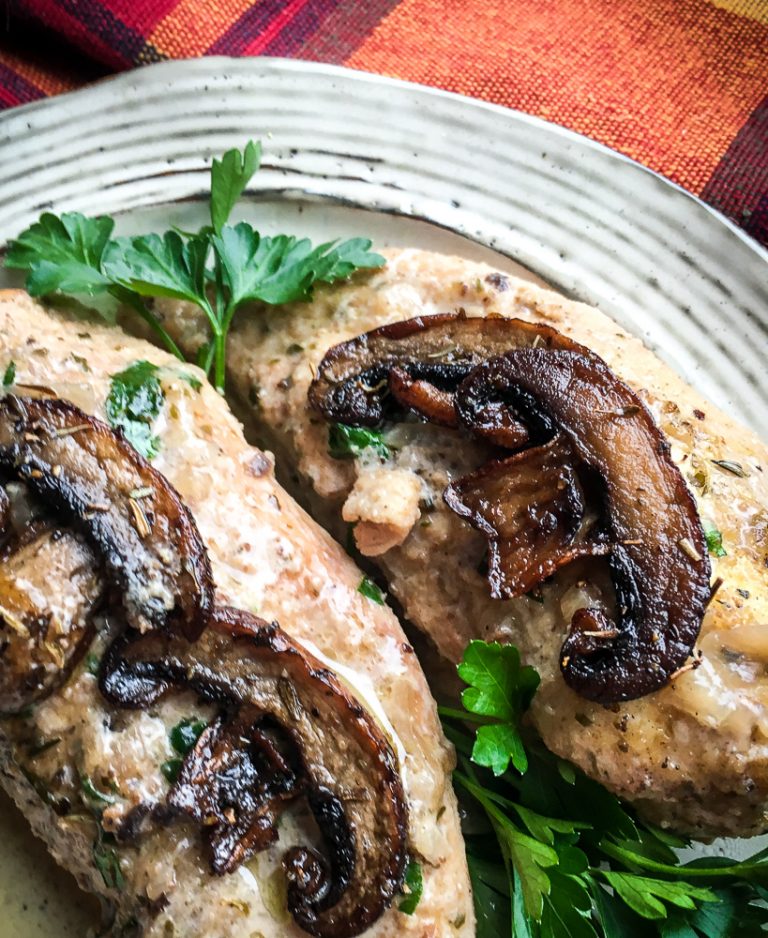 Mutli Pot Chicken Marsala Directions
Combine coconut flour, Italian seasoning, and garlic powder in a medium bowl. Season with salt and black pepper, as desired, and stir to combine.
Place chicken breasts in a one-gallon plastic freezer bag and pour seasoned flour mixture on top. Seal bag and turn several times until chicken is evenly coated.
Select "Sauté" function on Multi Pot and set to high. Add one tablespoon olive oil. Once hot, remove chicken from bag and shake off excess flour mixture. Add enough chicken to cover bottom without overcrowding. Work in batches, if necessary.
Brown chicken on each side, approximately 3 minutes per side. Remove and repeat with remaining chicken, adding more olive oil as necessary for each batch.
Add butter to Multi-Pot. Once melted, add Portobello mushrooms and red onion. Cook, stirring frequently, until mushrooms turn brown and the onions soften, approximately 5-6 minutes.
Add Marsala wine and chicken broth and deglaze bottom of the cooking container by gently scraping up the brown bits with a plastic spatula.
Turn Multi Pot off and add browned chicken to the pot and cover. Lock the lid and set the pressure valve to "Sealing." Press the "Manual" button and adjust setting to "high." Set cook time to 10 minutes.
When cook time is finished, allow pressure to release naturally for 10 minutes, and then do a quick release for any remaining pressure. Turn the unit off and remove lid. Transfer chicken to a serving platter and rest for 5 minutes.
To make the sauce, temper heavy cream with approximately 2 tablespoons of the hot liquid from Multi Pot. Once tempered, add heavy cream, cream cheese, and chopped parsley to the pot. Season with salt and black pepper, to taste, and stir to combine.
Top each chicken breast with some of the creamy mushroom sauce and serve immediately. Enjoy!